The scourge of the Keurig cup and the plague of the plastic bag have been joined by a skinny new enemy: the straw.
This little plastic convenience is a threat to sea turtles and the bane of beachcombers. Straws cost restaurants money. They can't be recycled. They're usually not even necessary — most kids who've made it through a few years of elementary school don't need one in their orange juice.
Slowly, restaurateurs and diners have begun to realize that straws suck.
"Lifting a beverage to one's mouth has worked quite well for our species for a very long time," said Jennie Capellaro, owner of the Green Owl on Madison's east side. The Green Owl went compostable-straws-optional a few years ago.
"People have been brainwashed by chain restaurants to think they need to drink every beverage out of a straw, including water," Capellaro said. Her servers "give people the option of a straw ... but (don't) automatically drop them off with every beverage."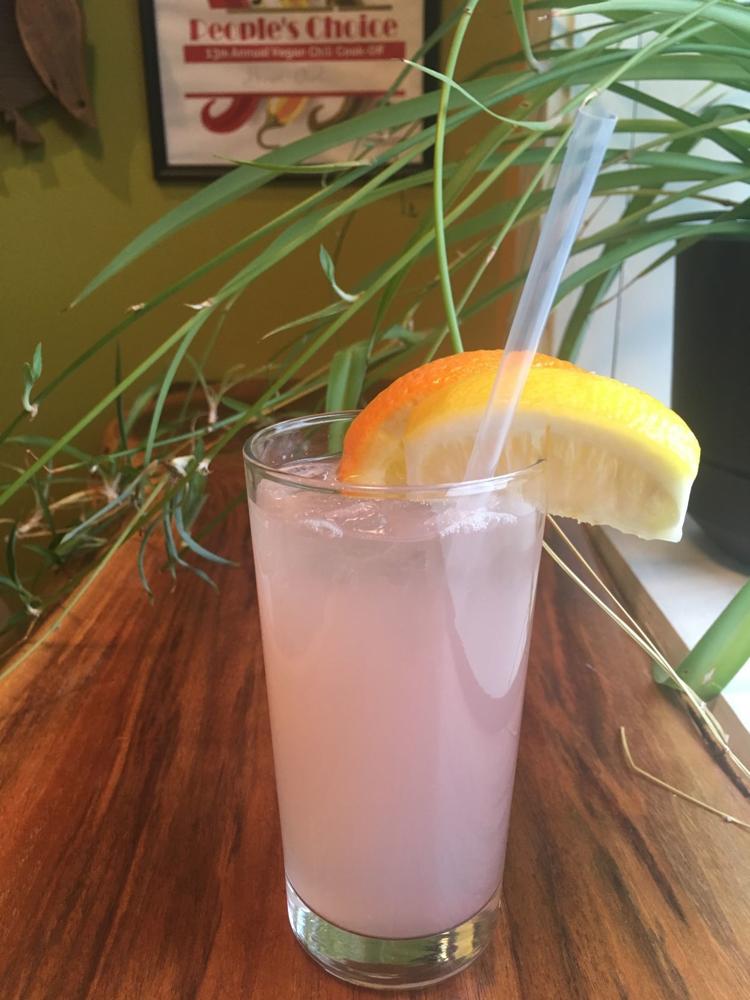 The #stopsucking anti-straw movement has gathered momentum in recent months. Some restaurants put it on their menu: at Forequarter, the cocktail menu says "straws upon request." At Vintage Brewing Company, signs explain "Why No Straw?"
"We saw we were throwing away a lot of straws and some were not even being used," wrote Jaye Clemmons, owner of Mr. Brews Taphouse locations in Monona and west Madison. "We wanted to limit our waste and help out the environment, and we thought that was one way we could help."
On the coasts, some are leading with policy change.
Writing for Bloomberg, Stephen L. Carter mused that getting Americans to spit out the straw could be a tough sell, since "it took a lot of marketing to get people to adopt them in the first place."
"Most people have never thought about why a plastic straw would ever be harmful because it's so tiny," said Kara Woodring, a sales representative for Aardvark, a paper straw manufacturer based in Fort Wayne, Indiana. "We're so used to as Americans getting a straw wherever we go.
"Most people don't think twice about why they would consider switching."
Two of the first Wisconsin restaurants to draw media attention for giving straws their walking papers were La Merenda, a cozy tapas bar, and the breakfast/brunch spot Engine Company No. 3. Both are located in Milwaukee's Walker's Point neighborhood.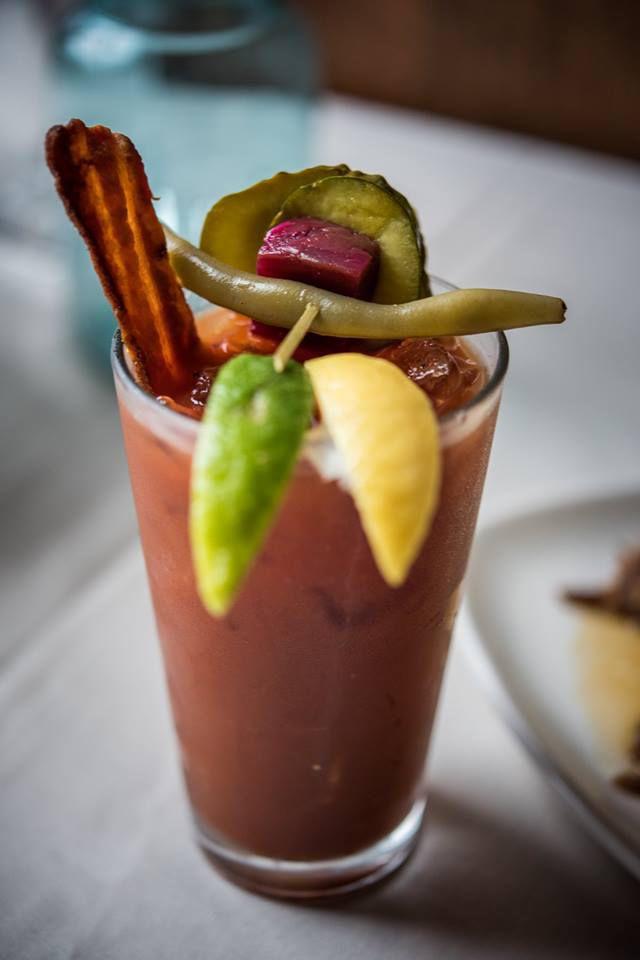 Right away, owners Peter and Sonia Sandroni sent out emails, posted on their website and encouraged servers to announce the new straw policy. They printed on menus, "WE ARE STRAW FREE."
At first, about half their diners were supportive of the idea of a strawless bloody mary. Others took to Yelp to sigh about being "straw-shamed" or grumble, "That's the only way I drink my cocktails." 
"When we first started we had a lot of pushback from customers," Sonia Sandroni said. "They were upset. They said we were doing it because we wanted to be cheap. It's not a money saver."
La Merenda works with an outside company to compost its food waste, so now the restaurants keep compostable straws on hand for limited cases. Most cocktails come in small cups, but there have been a few workarounds — in the bloody mary, staff include a wooden stirrer.
"It is, 'I am used to having a straw,' more than they need the straw," Sandroni said. "The people that really need the straw are very few. Kids and people with disabilities needs the straw. Otherwise it's more like comfort."
Sandroni hasn't seen people drink any slower without a straw to slurp through. That was one concern for Trish Davis, owner of Field Table in downtown Madison.
Davis redid her cocktail menu late last summer to reduce the number of straws going into the dining room.
"We thought, 'Hey, if we put this cocktail in a coupe or a Nick and Nora (glass), it doesn't get a straw," Davis said. "We whittled down the use of the Collins glass."
Davis said she thought straws "do make people drink faster," which is more of a factor if a cocktail has a chunky garnish or lots of ice. Without the straw, Davis worried she might sell fewer drinks.
"You have to choose sometimes, sustainability over encouraging consumption," she said. "It's also about mindfulness. Maybe we're not meant to drink our cocktails that fast."
Callie Porter-Borden, general manager at Eldorado Grill on Williamson Street, started cutting back on straws at her bar last summer, too.
"We mentioned it to customers for the first month," said Porter-Borden, who noted that Tex Tubbs' Taco Palace has cut back on straws as well. "We tried to not make people feel guilty if they wanted one. A lot of people don't even seem to notice."
Porter-Borden left straws in the bloody marys ("there's so much garnish, you can't get your face in there") but took them out of Eldorado's margaritas, where people like to taste the salt on the rim anyway. She'd like to move to paper straws in the future.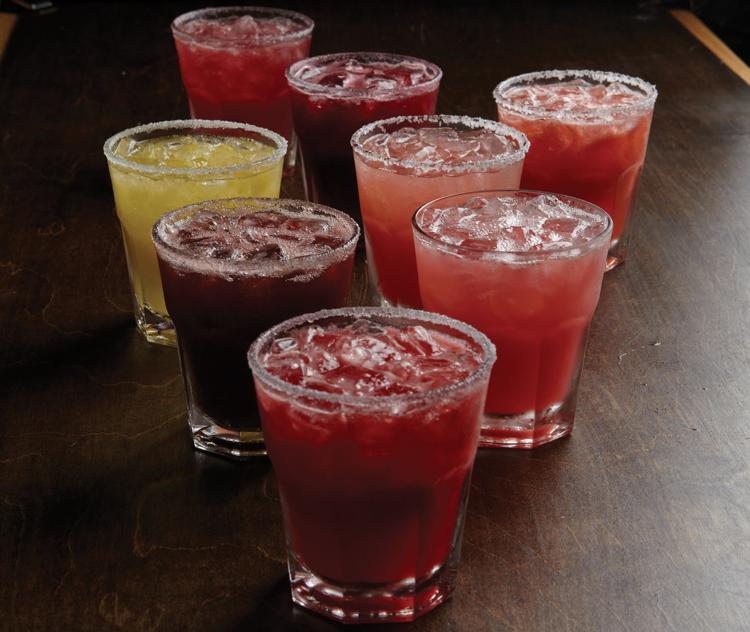 Food Fight Restaurant Group, the 20-business company of which Eldorado is a part, anticipates rolling out the straw change to the rest of its restaurants, cafes, taverns and pizzerias in the next few months. Soon, they'll all be straws by request.
"We don't see this raising costs at all," wrote Greg Frank, Food Fight's vice president of community relations, in an email. "We have communicated this through Facebook posts and haven't made any changes to the menus. ... This is a positive change and a way to reduce waste."
Individually, people have started to ask bartenders to leave out the straw.  
"One bartender accidentally put a small one on my friend's drink and admitted she's been doing it so long, it's hard to break the habit," wrote one poster in Trash Talkers, a Madison Facebook group focused on unnecessary waste. "We were sympathetic. She left the straw out of my drink and we showered the praise. #TheLastStraw #NoStrawPlease."
When not on shift, Eldorado's Porter-Borden has become a proactive straw non-consumer. She's vigilant, making sure to clarify when she orders so she doesn't end up pulling her straw from her drink and wasting it.
"I hate straws," Porter-Borden said. "Somebody pointed out to me that people might drink slower if they didn't have a straw and that would be bad for business.
"But you know, if a restaurant can't do something small like this and lose a couple drink sales, that's ridiculous."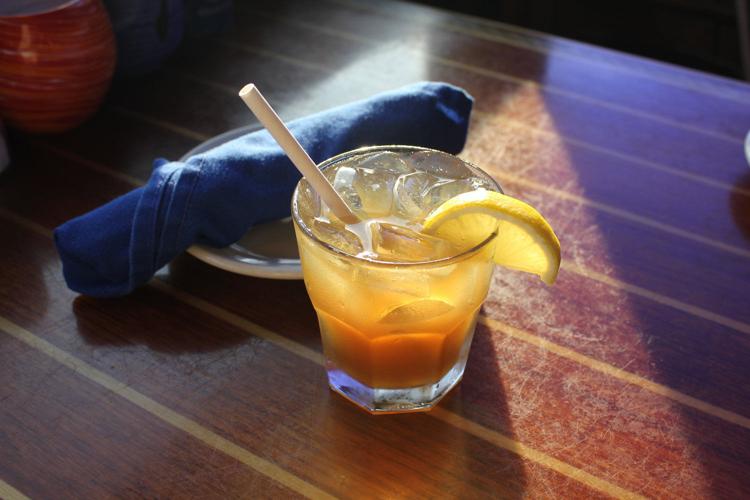 Straw poll: Paper vs. Compostable
The problem with straws is low-grade plastic. It sticks around forever in waterways — one study predicted that the oceans could be more plastic than fish, by weight, by 2050. A film of a doctor removing a plastic straw from the nose of a sea turtle got millions of views last year, helping to kick start the anti-straw movement.
"Straws and drink stirrers alone accounted for 2.6 percent of the trash picked up on beaches this year," they wrote.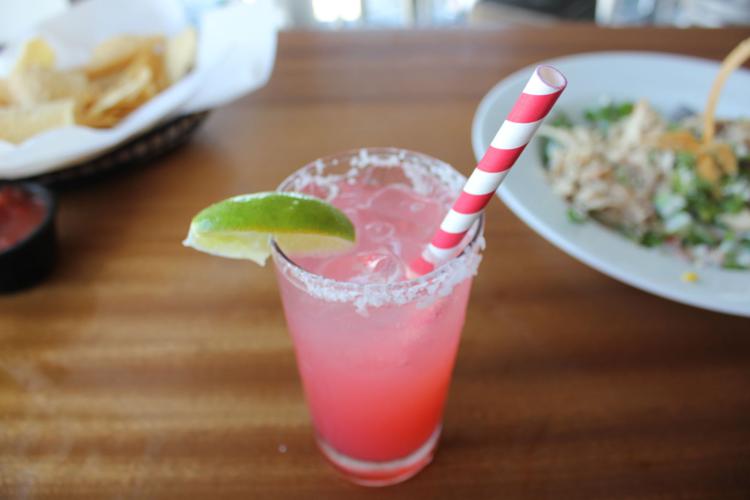 Bryan Johnson, Madison's recycling coordinator, doesn't see the city leading with legislation. He wants businesses to take the initiative to get rid of plastic straws.
"They're not recyclable in our system," Johnson said. "The more restaurants that opt out, the better. We have this expectation of (straws) but we really don't need them."
In Madison, straws end up in the landfill. Danielle Pellitteri, vice president of sales at Pellitteri Waste Systems, wrote in an email that straws are "not a measurable contaminant at our recycling facility. Things like trash, plastic containers containing food, construction waste, yard waste (and) prohibited items like electronics ... are more of a concern."  
Even though straws are a "minor convenience" for most and "one more plastic thing we don't need," Johnson said it probably wouldn't work well for the government to unilaterally ban them.
"To have it just wrenched away without understanding why it has to go would be upsetting to people," Johnson said. "It still feels new. People got in the habit of, you go to Culver's, you get the drink, you drink it and you're done. It has to be pretty obvious, in the consciousness, the impact of it."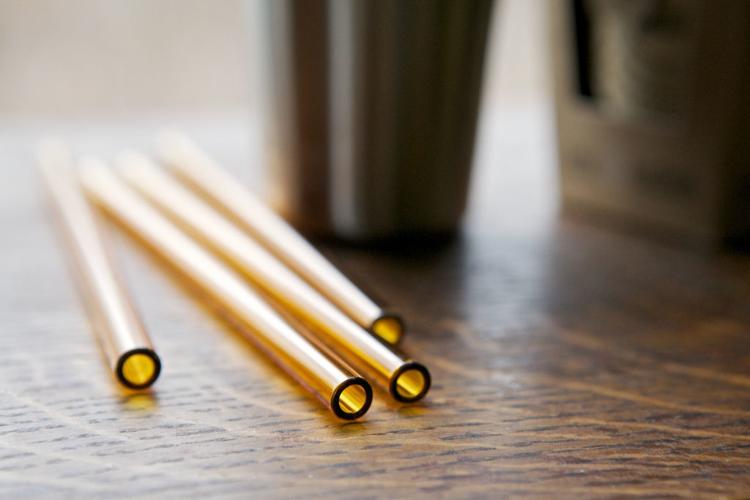 For those who still want or need a straw, restaurants have begun looking for alternatives. Many aren't cheap. At Green Owl, Capellaro can buy 1,000 5-inch plastic straws from a restaurant supply store for $1.59. The same number of 5-inch compostable cocktail straws costs $15.49, and those are best if the restaurant already composts, which can cost money.  
"We used paper straws for a while but they start to get soggy really quickly," Capellaro said. "A friend of mine said she had a bloody mary that was served with a metal straw and it made the drink seem colder in an enjoyable way.
"I'm not sure what the health department would say about reusable straws. They might be hard to sanitize."
Red Eye Brewing in Wausau switched to paper straws about six months ago. Co-owner and brewer Kevin Eichelberger said he began with plain white and black paper straws from Aardvark on Amazon. (Aardvark, citing high Amazon fees and its own growing success, has since opted to vend through restaurant distributors.)
"We don't give them out with every drink," Eichelberger said. "They're only on demand, like if you want a straw with a mixer at the bar. ... We were limiting our plastic straws beforehand, only giving them out if somebody asked for one."
Restaurants wash glasses just like silverware, but for some diners a straw implies better hygiene or sanitation. Red Eye stocks both wrapped and unwrapped paper straws for this reason.
 "Some people are leery about drinking directly out of a glass," Eichelberger said.
Paper straws have a different texture and a bad rap for getting soft. An Aardvark straw is designed to last three to four hours with normal use, Woodring said.
Other materials can cost even more, though. At Bed, Bath and Beyond, stainless steel drinking straws cost $2.50 each. These, like most reusable straws, come with a cleaning brush, but restaurants that used them would have to account for loss, too.
Aardvark is also looking into other materials for straws.
"We have considered having metal and glass and bamboo straws, but we've not been able to source materials in the U.S. yet so we haven't gotten into that market," Woodring said. Reusable straws are "a great option for people who are willing to make the effort."
"We try to be that alternative," she said of Aardvark. "If you can't switch to no straw, here's an alternative."
At State Line Distillery's quiet bar on the east side, Michael McDonald is picking up 8-inch clear, reusable straws made of break-resistant hard plastic to go into State Line's gin and vodka-based Collins cocktails. Sold by Cocktail Kingdom, they cost $17.99 for 200 straws (9 cents per straw), about double Aardvark's plain, disposable paper versions.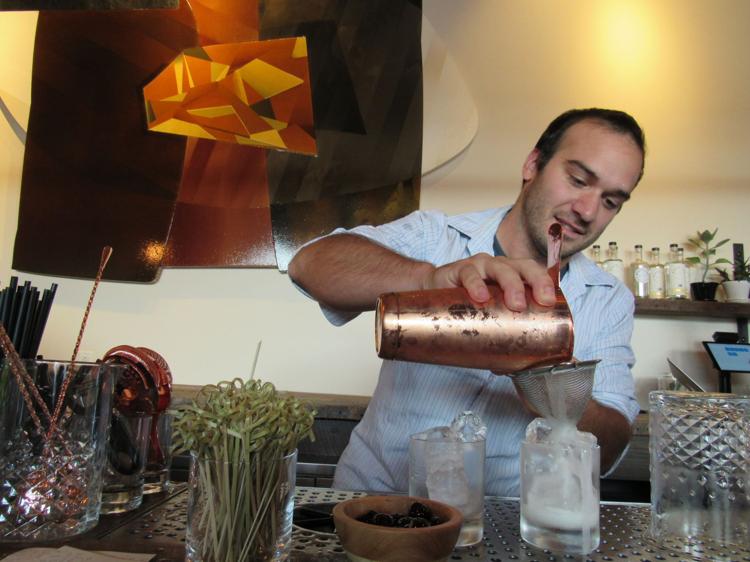 "Too many straws go to waste in our line of work," McDonald said. "But we can't get rid of them because we want to make sure we're serving consistent, balanced drinks. We've decide to give reusable straws a chance and lower our footprint."
Anti-waste campaigns before #thelaststraw have given rise to the reusable Keurig filter, the canvas bag, the stainless steel water bottle and the travel coffee mug. But just like with the smoking ban, the first thing to shift may have to be public opinion.
"With the smoking ban, it became obvious," said Johnson at the city of Madison. "Plastic bags were gaining that momentum. It was a readily visible problem. You can see the bags in the tree or on the street ... you get it more.
"Straws feel too invisible still, to be something to have an immediate understanding about. We're a ways away from that understanding. You see anti-straw stuff and it's like 'it affects sea turtles.' Well, we don't have a lot of sea turtles in Wisconsin. We're trying to get people to understand it affects other wildlife. It's another plastic thing that winds up in the landfill."
Woodring from Aardvark carries a glass straw. She is intrigued by the concept of "urban backpacking," where city dwellers tote a backpack with reusable utensils, a water bottle and coffee cup as well as a straw. No restaurateurs we spoke with have seen people bringing in their own straws.
"It's not a common trend," Woodring said of her glass sipper. "I somewhat get made fun of for it. My friends are like, 'No way, you didn't bring your own straw.'"
Someday, using a straw could even be a sign of laziness.
"Let me tell you what lazy is: the straw," Jerry Seinfeld joked to J.B. Smoove in a recent episode of his chatty Netflix show "Comedians in Cars Getting Coffee." "You're two inches away from what you want. Do you need that help? What's it for? Is it people think the glass is dirty? You're drinking what's in the glass."