2018 was a weird year, for better and for worse, in Madison food.
We saw farm to table restaurants that didn't buy from local farms and unexpectedly good Greek American food from a drive-thru off a county highway.
For a few short months, a restaurant called Burgrito's sold burger-burrito mash-ups to anyone who made it through Monroe Street construction. The road reopened, but Brocach and Jac's remain closed.
We witnessed new bakeries, food carts and breweries bubble to life. We watched the glorious rise of the Hawaiian poke bowl, endless variations of fish and rice adapted, sometimes oddly, for the heartland with cooked chicken and shrimp.
We kicked off the year with Tory Miller's episode of Iron Chef Showdown finally airing on the Food Network (take that, Bobby Flay). I drank bone broth in a museum in February, spent my April birthday at a small town Wisconsin grilled cheese championship and fought off mosquitoes in Elver Park on a hunt for chicken fat mushrooms in early September.
A couple of long-standing food establishments, Fraboni's Italian Specialties on Regent Street and Wasabi, a sushi restaurant just off State Street, closed this year. Star Liquor closed and opened again with new owners. The proprietor of Mad Urban Bees, a local honey-maker, downshifted to a hobby, citing climate change and another bad year for his hives.
We clocked some interesting trends, too, from restaurants cutting back on waste by getting rid of plastic straws to the juice cleanse trend, which, as it turns out, doesn't "cleanse" anything and makes you feel cold (cleanses are great for a diet reset, though, if you're into that).
L'Etoile founder Odessa Piper came back to start a new artisan food program at Taliesin, a challenging endeavor, and one of her former sous chefs, Epic culinary director Eric Rupert, launched a new sugared pecan business on Atwood Avenue called NutKrack.
We closed out the year with the news that Death's Door Distillery was declaring bankruptcy. Recent reports say Dancing Goat Distillery in Cambridge submitted the winning bid of $2.48 million at a bankruptcy auction in late December, so the brand may well continue.  
Among other notable stories this year: 
March 14, "Off the Menu: Could the #MeToo movement change sexual harassment in Madison's restaurant industry?"
The most labor intensive, challenging piece I wrote this year was this one, about sexual harassment in restaurants, bars and cafés. This issue is pervasive — one survey estimated that 90 percent of women in the food industry have experienced harassment on the job from customers, managers or coworkers. What's new isn't the harassment and abuse that happens in and around restaurants. It's who's listening.
"People have been motivated to come forward because of this movement," said attorney Jennifer Mirus. "They're hoping … that employers will deal with this more seriously, now that everyone is seeing the very serious consequences at the top levels of organizations."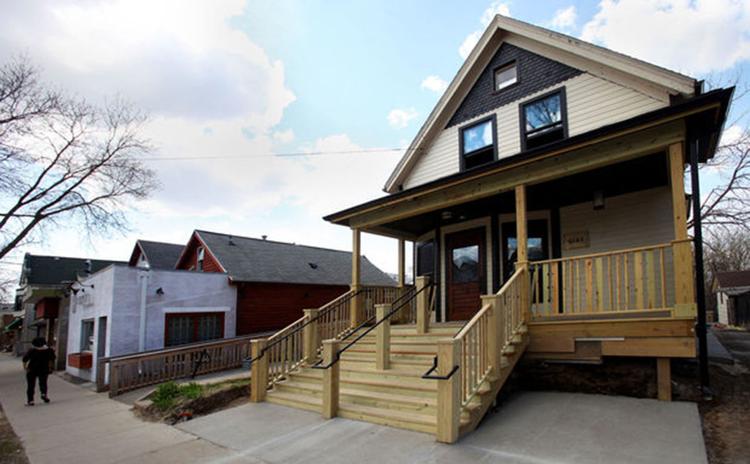 April 6, "Shame campaign: Could a social media firestorm consume Madison bar Gib's?"
An exchange of emails between a former employee of an east side bar and that bar's management touched off a conflagration on Facebook, Twitter and Instagram. A tidal wave of online outrage, fueled by the service industry and diners' collective desire to hold restaurants accountable for their behavior, took many by surprise.
"I cannot think of any local social media disaster on this scale," said Kristie Schilling, executive director of the Monona East Side Business Alliance. "Every business must realize that any email communication can easily be exposed through social media. News about employees being treated unfairly seems to spread especially fast."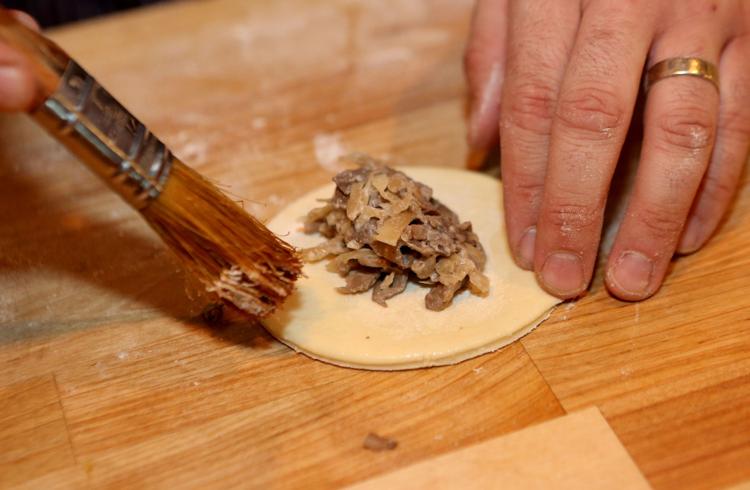 May 20, "Let's Eat: Polish pierogi get their moment in Madison"
Let's Eat, the Cap Times' weekly budget-friendly food feature, offers an opportunity to discover small, storefront restaurants, fun food carts and explore world cuisines. It also lets us do a deep dive into a single dish, whether it's poke, tater tots, waffles or eggplant. For this feature, freelancer Gwen Rice stopped into Mint Mark on the near east side, Noosh on Regent Street and Madison Sourdough's café to sample and learn to make pierogi.
"Potatoes, cheese, dough and butter — what's not to like about that?" said Molly Maciejewski. "With all of Wisconsin's excellent dairy products, they are a natural fit. And they are meant to be eaten to get through a long, hard winter. I think Wisconsinites can relate to that!" 
June 27, The Corner Table Podcast: A novel approach with Michelle Wildgen
I like to use The Corner Table, the Cap Times' every-other-week podcast about food and drink in Madison, to talk to smart and interesting people who we may not hear from all the time. On this episode I chatted with Michelle Wildgen, a local editor for Tin House (RIP) and the author of several novels, including "Bread and Butter." Wildgen talked about how she first got interested in writing about food, and how she conducted research on the job. If a restaurant scene in one of her novels sounds familiar, now you know why.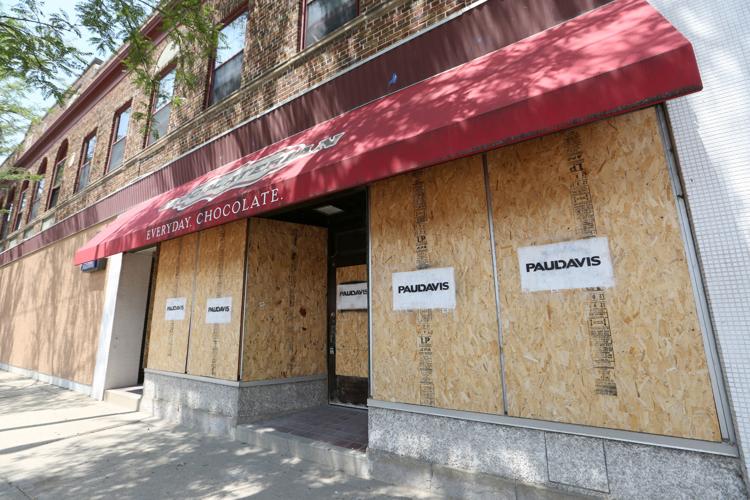 Aug. 8, "After disaster: When a restaurant suffers a catastrophe, the road to recovery is complicated and public"
This was an unlucky year for several Madison-area food businesses. Ha Long Bay on Williamson Street closed for months after an SUV hit their building. Parts of Sun Prairie's downtown were reduced to rubble after a gas leak caused an explosion, killing a local firefighter and destroying several buildings. A fire in a hood at the Old Fashioned also affected Harvest, its next door neighbor.
"Business owners, when they go through this kind of catastrophic loss, it's a little like death," said Leanne Cordisco, whose Chocolaterian Café and Christine's Toffee businesses on Atwood Avenue were victims of a February fire. "I'm still mourning the loss of Atwood."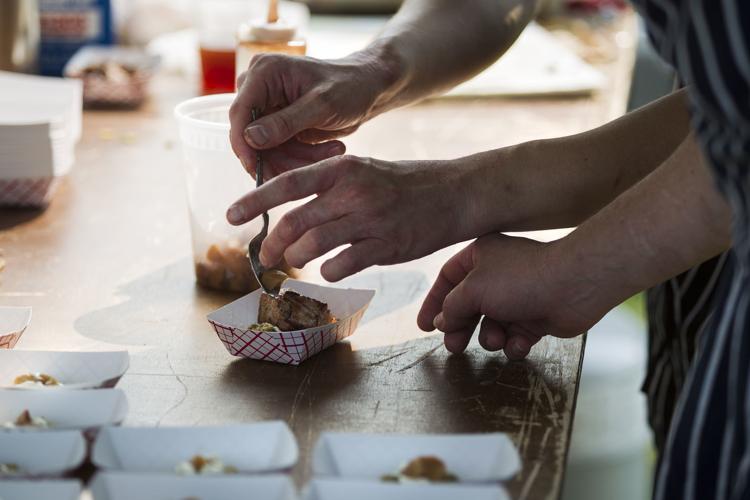 Aug. 13, "With balloons and black vinegar, Makeshift merges art, food and imagination in its second year"
I consistently love the aesthetic of this festival, a food-meets-art celebration that moves parks every year and brings in chefs from all over the Midwest. This year's event at Tenney Park (just a few weeks before it flooded) combined food from folks like Justin Aprahamian, a James Beard Award winner at Sanford in Milwaukee, with kid-friendly juggling and trapeze stands from Madison Circus Space. It was joyful, creative and free for 6,500 people.
Restaurant reviews: Dec. 4, The Heights, and Dec. 24, Nook
After a strong start with Mint Mark, Athens Grill and the now-closed Gotham Provisions in Sun Prairie, Madison's restaurant openings entered a bit of a lull. The two spots we reviewed most recently, Underground Food Collective's newest project on the near west side and a 12-seat, tasting menu only niche on Atwood Avenue, proved to be some of the most interesting of the year.