Every neighborhood deserves a restaurant that suits it as well as The Heights suits near west Madison.
Underground Food Collective spent two years developing this bright little spot, open since Oct. 23 in a former coffeehouse on Allen Street near West High School.
Everything about the new place beckons gently to the nearby owners of University Heights' half-a-million-dollar homes. There's a cooler stocked with natural wine and Belgian beer, hand-rolled bagels, blue goat cheese from the Finger Lakes. Mom or dad can grab a meal for four to take out, adding a '16 Morgon Beaujolais ($39) and a bag of salty chocolate caramels ($12) for later, just for a treat.  
If locals step down from The Heights with their pockets a little lighter, everything is designed so they hardly feel it.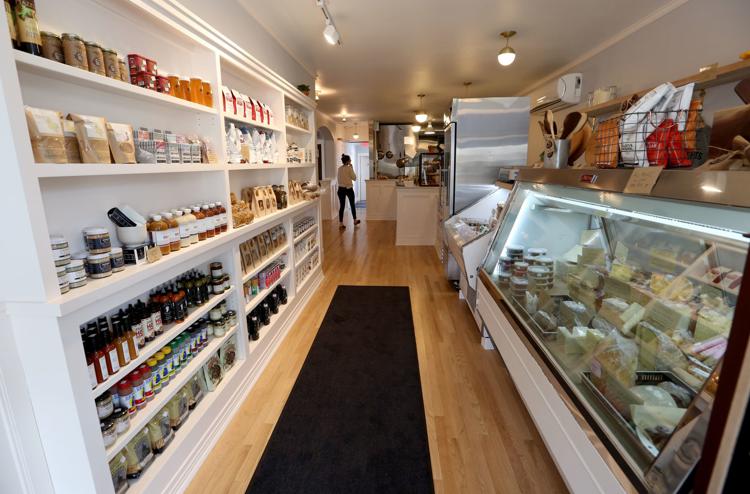 In fact, nothing about The Heights is heavy or dark, even as sleet-snow swirls outside the big front windows. As a casual counter-service restaurant, the vibe is somehow serene, with a minimalist look one friend aptly described as "like walking into a Kinfolk photo shoot."
The Heights dining area seats about three dozen people for breakfast, lunch and (early) dinner. Brunch on weekends could include a bagel or quiche (and if you're doing it right, sparkling wine). 
There's also a full espresso bar, featuring in part a not-too-sweet mocha ($6) made with William Marx's bittersweet cocoa. This tastes like hot chocolate for adults. I highly recommend it the next time it snows.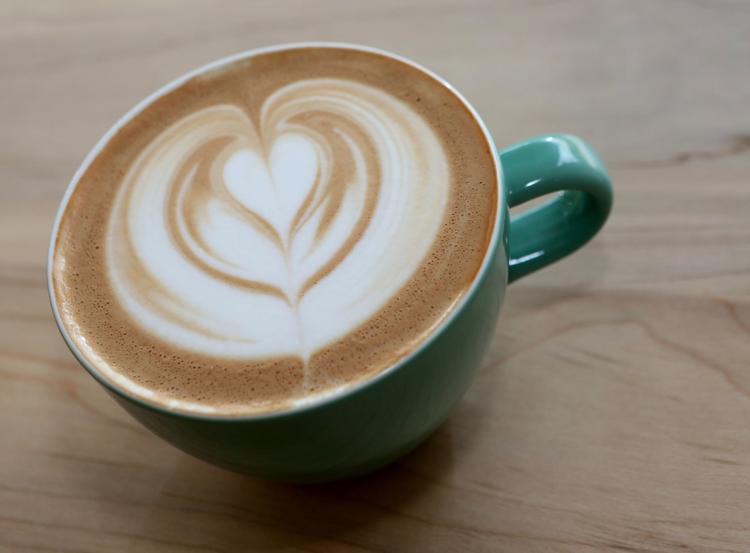 Chef Allie Christian and Underground co-founder Jonny Hunter have built a cold weather menu out of root vegetables (carrots, squash, celery root), fresh eggs from a farm in Mineral Point, mushrooms, grains and bold sauces. 
Each dish has been edited down to the essentials. Rounds of roasted butternut squash ($7) sparked with pickled chili and snapped with toasted pumpkin seeds. Small yellow potatoes ($6), roasted whole in beef tallow brought over from Underground Butcher, glistened on the outside and melted inside.
Underground Meats made the cold-smoked Prussian ham and coppa ($12) on a ridiculously good, three-ingredient plate of country bread, grainy mustard and cured pig that briefly made me forget the existence of jamón. Paired with an aged Belgian lambic (Oude Gueuze Tilquin à l'Ancienne, $15) it was like a 15-minute trip to a European café.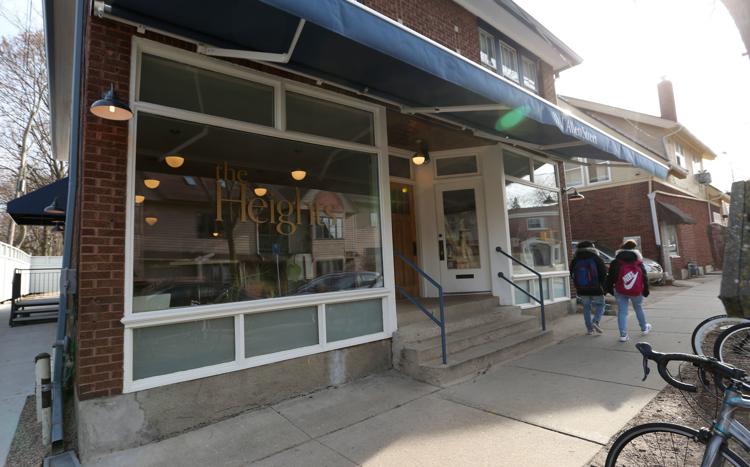 Underground's soppressata showed up in the breakfast sandwich ($7), which with its spicy aioli, egg and cheddar competed with an egg-topped, cheesy croque madame ($10) for the most calorific thing on the menu. Bread from Origins, a new baker on Madison's east side, was chewy enough for the latter sandwich to require a knife and fork, which was certainly worth it.
Mostly, The Heights serves the kind of food you might make for yourself after a weekend of decadent meals to "burn clean," as a food magazine editor once described it. The dishes are healthy-ish, but they don't feel austere.
A shower of parmesan cheese blanketed julienned curly kale ($12), dotted with sweet nubbins of golden raisins and more of that hearty Origins bread, ripped and toasted into croutons. Truly, I could eat a salad like this every day and not get tired of it.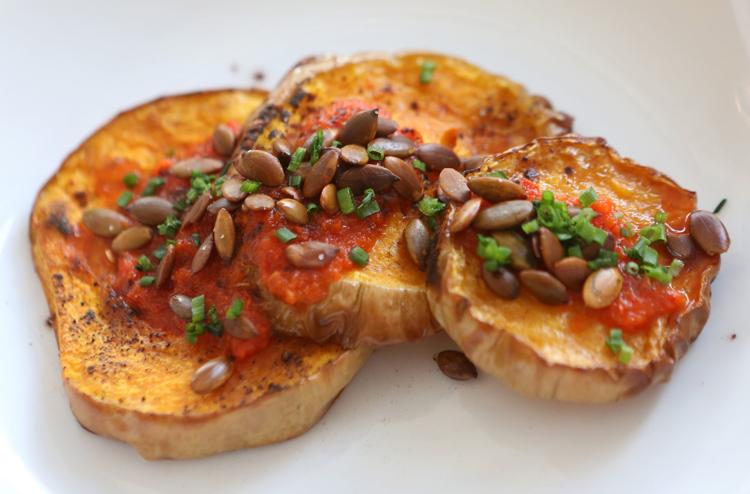 In service of the browned, crackling chicken skin The Heights achieves on its poussin ($24), home cooks have been known to break out hair dryers. Here, the kitchen leaves the birds uncovered in the fridge to dry, a method that results in the crunch of fried chicken without breading. Pairing the protein with garlicky collard greens and a pesto-like herb sauce was a master class in restraint, but my goodness, that skin. I cannot overstate how good this was.
The sole criticism I could muster of a brown rice bowl with basil-chive pistou ($12) was that there wasn't enough of it. Christian gave us squash two ways, pureed and roasted half-rings of delicata, with cubes of sweet celery root and puffed rice for crunch. 
I haven't felt this intensely positive about a grain dish since the perlou from Aaron Mooney's now-closed Julep, and this one is vegetarian.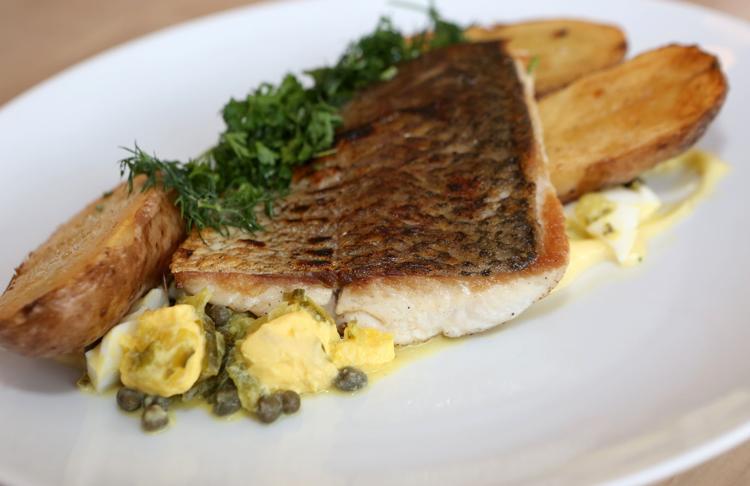 The Heights' team had a delicate hand with things that can easily get leaden, like dumplings and corn cakes. Shaggy matzo balls floated above torn pieces of chicken, sliced carrots and celery in a clean-tasting, surprisingly rich chicken soup ($5). A polenta cake with mushroom ragu ($12) barely held together in the best way. This dish looked like biscuits and gravy but, again, tasted far less heavy.
In a few places, The Heights' new American menu leans slightly Frenchward. There are fines herbes all over the place, the classic mix of parsley, tarragon, chives and chervil pepping up potatoes and sauces.
Beautifully seared whitefish ($15) laid over a salty-creamy sauce gribiche, a traditional sauce of capers and egg and aioli. Spicy red pepper relish added a layer of sweet heat to a culotte steak ($18), a lean cut from the top sirloin that Hunter once called "as good as any rib-eye." It's Parisian bistro food adapted for near west Madison.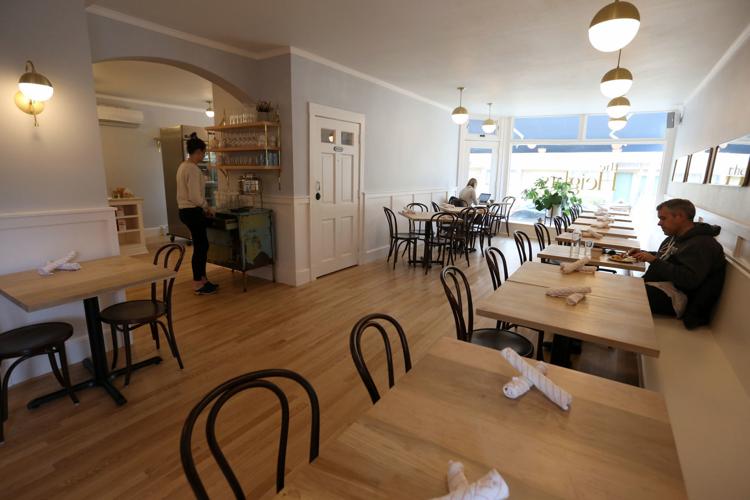 Underground is running the restaurant with artist Evan Gruzis and his wife, Nicole Rogers, who also own the building at 11 N. Allen St. and live just a few blocks away. Hunter said the concept, which the group tested out for awhile as a pop-up, has always prized simplicity.
"We wanted super clean food that made your body feel good," Hunter said. "That's always been the idea. Restraint is harder than change."
If Forequarter is about creativity, Hunter said, The Heights is about thoughtfully sourced ingredients in a more direct way. He thinks of the menu as a form that can accommodate different ingredients as the seasons change. 
"The goal is that people feel comfortable and come back to it," he said. 
Dinner at The Heights could end with tea or coffee and cookies (chocolate almond sables are $3 each). Or, if you finally want something weighty, try a trifle ($6) that tastes like sweet curry carrot cake smashed with cream cheese ice cream.
It's a little decadent, and with the curry, a bit unexpected. Like this smart new restaurant, it just fits.