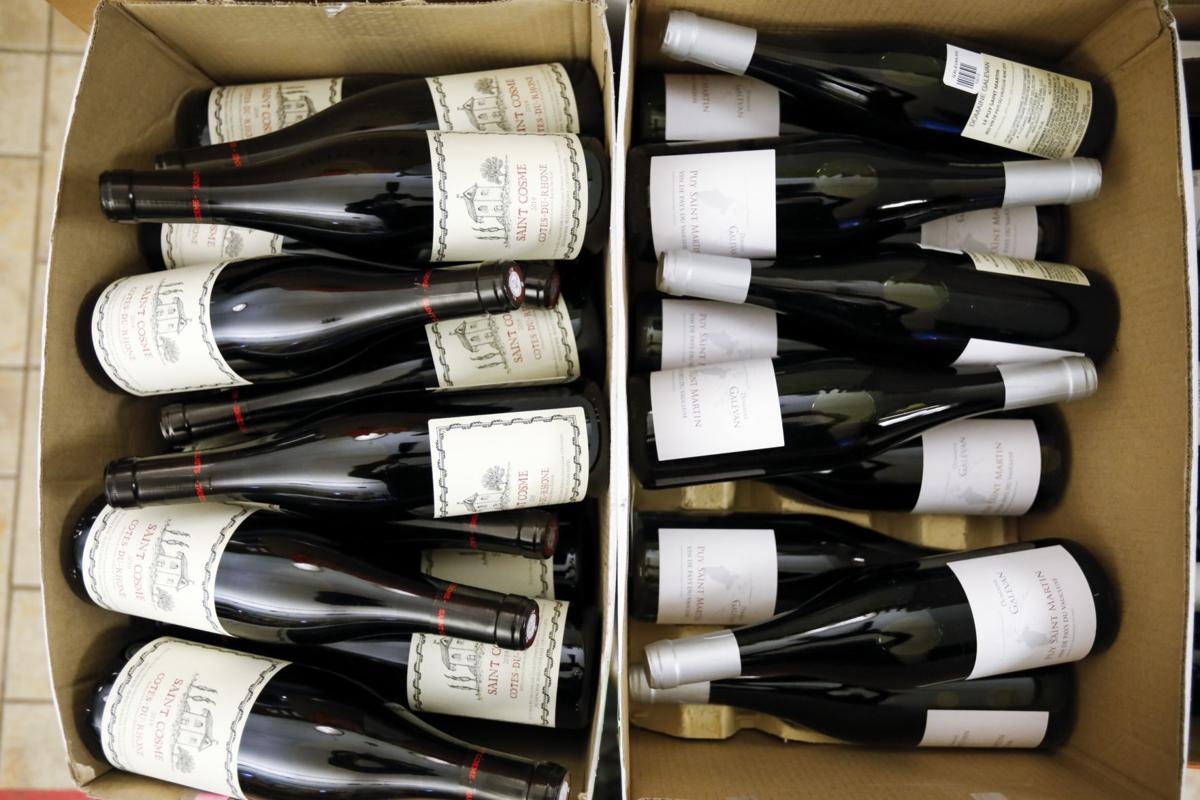 Gov. Tony Evers' first "Safer at Home" order on March 25, 2020, included liquor stores among essential businesses. When Wayne Crokus saw that, he chuckled.
"We were like, 'OK. Cool! We're open. How do we do this?'" said Crokus, who owns the Steve's liquor store on University Avenue. "Now we've got to worry about how we do this safely."
The legal exemption was a practical one. Lots of Wisconsinites get essentials at gas stations like Kwik Trip, where we can pick up a 12-pack of PBR with our gasoline, lunch and toilet paper. The state didn't want to limit folks' access to groceries or gas, or individually regulate those stores. 
Meanwhile, hospitals were gearing up for an influx of COVID-19 patients. No one wanted to fill up those beds with people in detox.
The governmental blessing to continue business wasn't purely happy news for Crokus.
"I've got three kids and a wife who are homeschooling and working from home, and I'm spending eight, 10 hours in the store, interacting with tons of people," he said. "Am I putting my family at risk?"
Steve's quickly shifted to curbside pick-up, which fluctuated as infection rates did. Robust sales of beer and mass-produced Tito's vodka in early spring gave way to negronis and margaritas, with "buckets of orange liqueur, tequila and Campari running out the door."
People have gotten better at making cocktails, Crokus said. "People's cocktail recipe capacity has increased significantly. Granted, we're still selling a lot of Cointreau, Grand Marnier and Campari. But also maraschino liqueur, Chartreuse. It's not cases, but noticeably more than we would typically sell."
Crokus isn't sure if his customers have been buying more overall or if it just seems that way because they buy more at a time. Some are also more willing to splurge.
"They're not going out, not spending money on anything else," said Molly Moran, who owns the 5-year-old Table Wine on Atwood Avenue. "People are treating themselves a little bit more."
2020 was a particularly good year for Table Wine, which saw a major bump at the beginning of the pandemic.
"We were just under toilet paper in terms of panic buying," Moran said. "Late March and into April, quantities were something we'd never seen before."
That calmed a bit during the summer, when people got comfortable making more frequent shopping trips. Once the weather got colder and COVID cases spiked, shoppers started buying in larger quantities again.
"We have seen tremendous growth," Moran said. "I've heard from a lot of people, 'I was a casual wine drinker, but being at home and cooking more than I used to has made me a wine person."
To her delight, Moran has acquired harder-to-find products than when restaurants were competing for limited supplies of certain wines and whiskey. Still, she's sensitive to the bars and restaurants that are struggling. She's curious which trends will last.
"January is usually dry January," Moran said. "This January is not proving to be like that. People are continuing to drink because of the state of the world. Are we going to have dry August? No! They're going to get together with friends."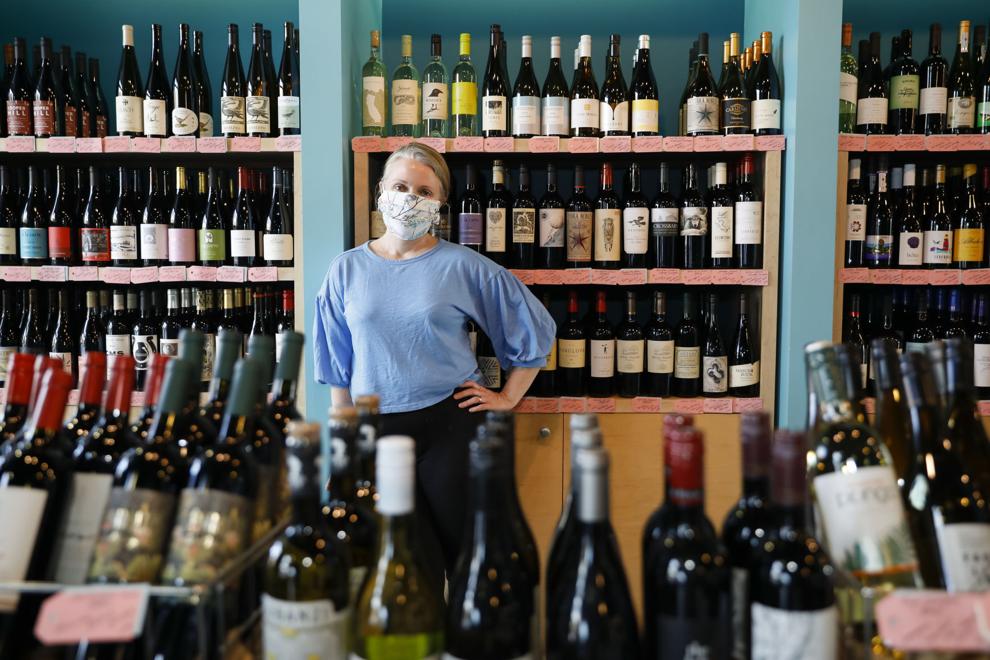 Empty chairs at empty bars
When the pandemic came to Madison, Chad Vogel and his business partners were about halfway through the buildout of their newest bar, The Muskellounge and Sporting Club on Monona Drive. Construction was delayed a bit, but The Musky announced an opening date for July 7. On July 2, Dane County banned indoor seating at bars.
"No one has sat at that bar, to this day, other than myself and Sean and Kevin," Vogel said.  "I'm a planner. I tried to make plans — 'This is what it's going to look like.' But the entire year of 2020, every plan I made has failed."
This winter, Wisconsin taverns have added "snow globes" for enclosed outdoor drinking, online systems and third party partnerships for to-go food, holiday gift boxes and, for the hardiest among us, outdoor patios with fire pits. State Street Brats and Danny's Pub added reservations for game days. Growlers to go helped move draft beer from undertapped lines.
As bars closed, distributors from Frank Beverage Group picked up 11,000 kegs of beer, decanted them and sold the liquid to distillers to make hand sanitizer. Bars that don't sell much food remained effectively closed. Vogel mothballed his cocktail bar on East Johnson Street, the Robin Room, in March 2020. 
"I've been frustrated from the start about restaurants being 25% (capacity) and bars not," Vogel said. "I think that's a ridiculous situation. It's essentially the same service. I understand there's alcohol involved, but most of these restaurants serve alcohol and turn into bars at the end of the night. Why aren't bars allowed to be open?"
State legislators are looking to alcohol's higher profit margins to lend a boost to bars and restaurants. Several officials are circulating new bills to permanently increase access to booze.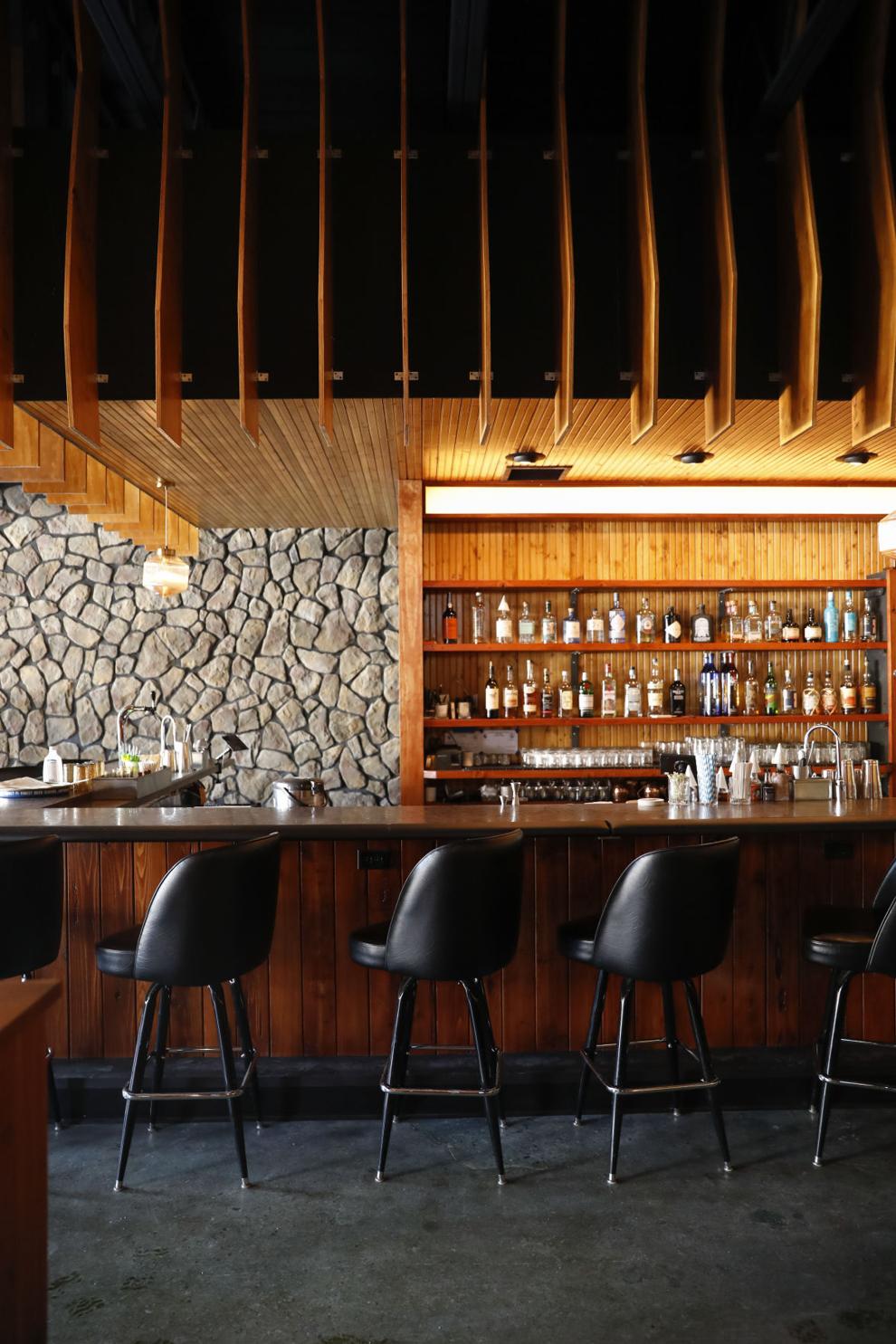 One new bill would legalize cocktails to-go with a tamper-evident seal (think a taped-shut lid). Cocktails to-go, in some form or another, is now legal in 33 states, up from two pre-pandemic. 
Wisconsin's bill is "nine months too late," Vogel said, but he'll take it. When we spoke, Vogel was about to purchase a canning machine, to make and sell canned cocktails.
"Nine months ago, I would have definitely bought one, but the funds have been dwindling the whole time and it's a huge expense for me right now," Vogel said. "It's not like, 'Oh, yes, put a drink in a can.' It's a lot more complicated than that. It's going to take awhile to make labels, get the canner, do R&D. And there was a real demand for this in the summer. I'd have paid it off by now."
In October 2020, Vogel purchased a small liquor store, Cork 'n Bottle, which has been in business since 1960. Vogel has been frustrated that he can't deliver booze to loyal Cork customers who've since moved out of the neighborhood. But he's not 100% sold on another new bill that would legalize that.
"What I worry about with delivery is that Star Liquor, myself, even Steve's won't be able to compete with somebody with a lot more resources or online systems," Vogel said. "If you're going to have this delivery thing, do you have to have a physical location in Wisconsin? Do you have to have a delivery driver going out? Are you protecting local businesses? If Amazon gets into delivery in the liquor business, we're screwed."
Elsewhere in the country, alcohol by mail is booming. An app called Drizly, nicknamed "the Amazon for liquor," saw business more than triple. Drizly and another app called Minibar partner with local liquor stores to send booze from store to door, sometimes in hours. That's not legal here. Wisconsin requires a face-to-face sale. 
If you order a bottle of bourbon online from a direct shipper like Caskers or ReserveBar, they'll take your money, but that's not legal in Wisconsin, either. Government types call it bootlegging. Academics refer to this maneuvering around taxation as "informal" alcohol sales, like someone forgot to wear a tie.
State Rep. Gary Tauchen, R-Bonduel, is gathering sponsors for a bill that would allow online orders and third-party delivery of alcohol. A second bill of his would make "click and collect" legal statewide — shorthand for when you purchase alcohol online or on the phone and an employee brings it out to the parking lot (and checks ID). Madison made click and collect legal in 2018.
State lobbyists for restaurants, taverns and grocers have expressed varying levels of support for these measures. But Julia Sherman, project coordinator for the Wisconsin Alcohol Policy Project, is skeptical about all of them. 
The proposed cocktails to-go bill seems too broad. "You could sell a bucket of margaritas to go, and there's no requirement for food," she said.
Expanding delivery also makes Sherman wary. Straw buying, when a legal adult buys alcohol for an underage drinker, is already an issue. Delivery could make it worse, she said.
"We know when the availability of alcohol is expanded, you will see an increase in alcohol-related crime and disorder, mostly disorder," Sherman said, "even when everyone obeys the law. It is not about intention. It is about human behavior."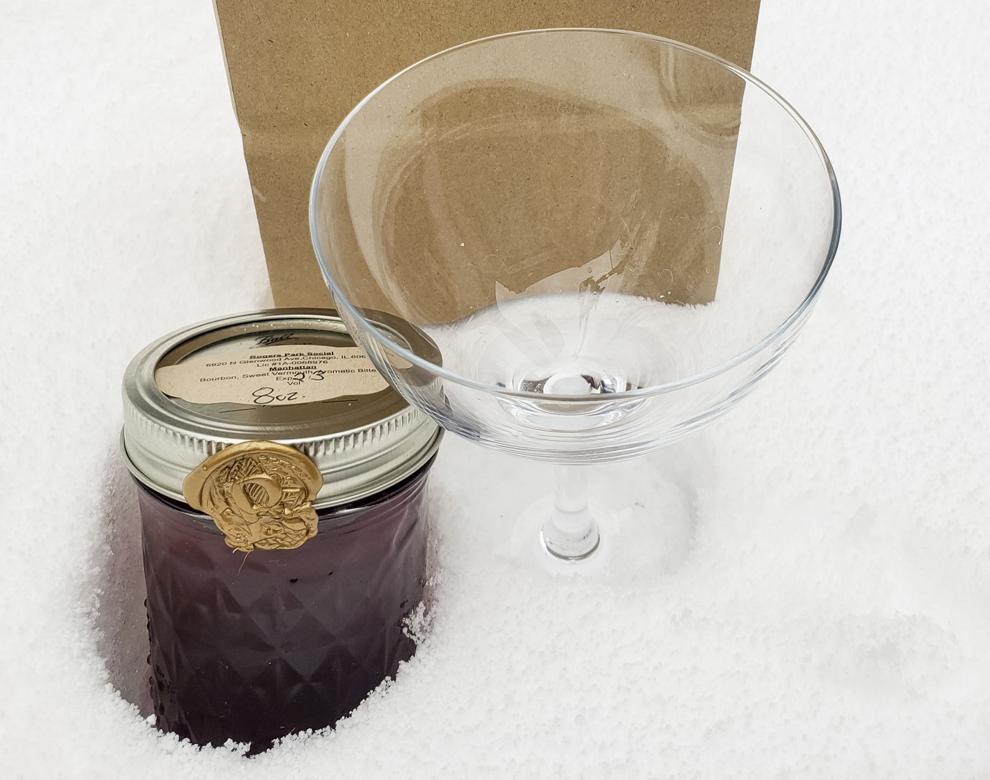 Sherman believes the pandemic could offer a chance for a community reset when it comes to the state's often problematic relationship with alcohol.
"This pandemic and its consequences — not the disease itself but the fallout, the economic downturn — they present opportunities that were unintentional, but they're here," Sherman said.
"When the pandemic loosens its grip, there are going to be a lot of empty restaurants and bars. Communities can think whether they want to go back to the same number (of alcohol licenses) or take a break, think about what they want, and relicense with a view to the community they want.
"I'm not saying don't license. I'm saying think about it."
For bars that survive a season of hibernation, reopening will require more than a turn of a key. At the Robin Room, Vogel hopes his coolers fire back up. He's fairly sure the seltzer dispensers are out of commission. There will have to be maintenance on the furnace and AC units.
"There's not a single system at the Robin Room that I'm sure works," Vogel said. "None of these things are supposed to be not operating for more than a few days. It's probably $5,000 worth of maintenance costs."
Good year, bad year
Brewer Levi Funk summed up 2020 for his industry like this: "If your business was built around a poured beverage to a consumer, it's been a bad year. If your business was selling bottles or cans to a consumer, it's been a good year."
Funk owns Funk Factory Geuzeria, a south Madison brewery and taproom, and co-owns Untitled Art brewery in Waunakee. As for pouring and bottling, he does a little bit of both.
"In the beginning with the support local movement, we saw a lot of purchasing and people leaving big tips, knowing that bartenders are not making tip money they used to be making," Funk said. "But over time, there's only so much you can do. That initial, intentional action has diminished."
The pandemic has been better for national and well-established local brands than for craft producers. Funk watched beer festivals and bottle release events evaporate. He quickly went into "product development mode."
"If beer sales are going to drop then we need to come out with more products so that overall sales are up," Funk said. "We have the licensing and capacity and equipment to do different categories than just beer. I don't think it's a position a lot of breweries were in."
With Octopi Brewing founder Isaac Showaki, Untitled Art released Florida Seltzers, hard sparkling water flavored with ingredients like blackberry puree, lime juice, agave and vanilla. They debuted a line of canned cocktails, starting with a Fizz mojito. They developed a wine spritz.
Funk and Showaki also leaned into the nonalcoholic beverage trend that was brewing even before the pandemic. They made a nonalcoholic chocolate milk stout and, on Jan. 18, released a nonalcoholic version of their Untitled Art Juicy IPA.
And while lower alcohol, "health conscious" beverages have been on the rise in recent years, Funk noted that those consumers don't tend to overlap with his regulars. The rock climbers, endurance athletes and teetotalers buying NA beer are not picking up 20% ABV barleywine on alternating trips.
"Most nonalcoholic consumers are nonalcoholic consumers all day, all week, all year," Funk said. "They don't consume alcohol at all. It's not a temporary or one-off thing for them."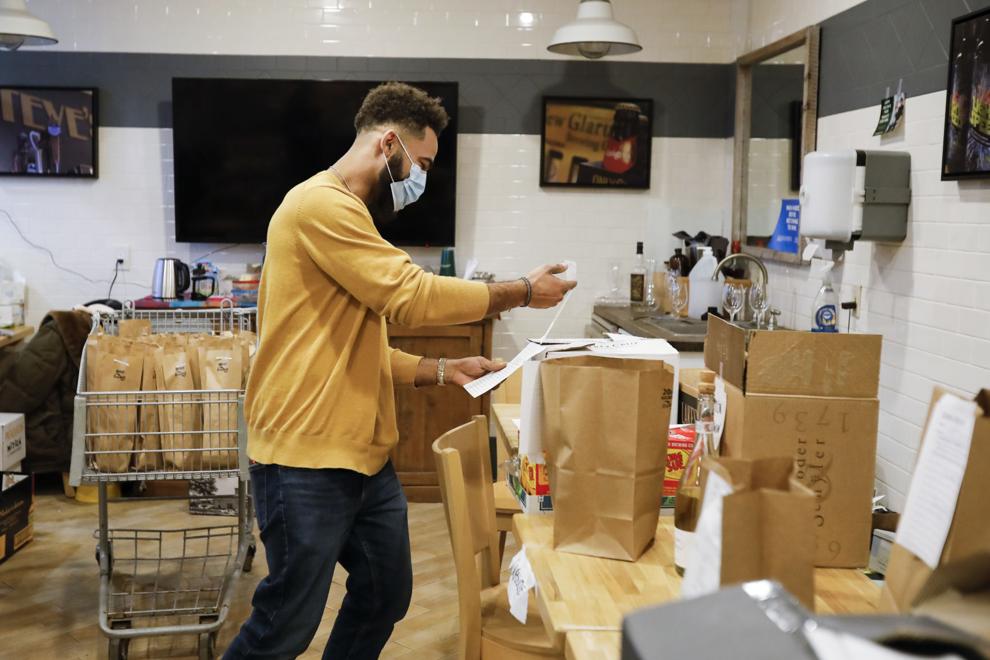 Another unsurprising change in pandemic drinking? We're not drinking the same way at home as we did "on premise," industry jargon for restaurants, bars and event venues.
Part of that is surely cost. It might be harder psychologically to rationalize $41 for a cocktail kit, even one that will make 16 excellent State Line Old Fashioneds, than to linger at the bar and rack up a tab. (Restaurants face a similar mental barrier when they try to eliminate tipping, but that's another story.)
"A lot of people have had a bottle of vermouth, that shitty Gallo that tastes like a metal lid, sitting under their bar shelf for a decade," said Liz Henry, who co-owns J. Henry Bourbon in Dane. "I found it interesting that people started baking and cooking, getting creative and doing these things at home themselves. But there was a lag in people feeling comfortable and saying, 'I can make a cocktail.'"
Cocktail kits were one answer. J. Henry considered switching from full-size 750 mL bottles to pints, which are more easily incorporated into kits. But they would have had to open finished, labeled and paid-for bottles, buy new empty ones, and pour one into the other. J. Henry already had a limited supply of bourbon to sell. The timing wasn't right.
Instead, J. Henry kept doing what it did well, shifting cocktail classes online and keeping its tasting room open on a limited basis. Around the holidays, they made gift boxes with their bourbon, Bittercube bitters, Madison-made Fix grenadine and a virtual cocktail lesson ($15 add-on).
"We did several cocktail kits but they include a full bottle, and a full bottle is $50," Henry said. "We're not in a position to undercut grocers and liquor stores. … I wish people understood that this costs us as much as it ever did, and usually more." 
Dancing Goat Distillery in Cambridge introduced a new cask-strength version of its Limousin Rye and sold most of it during a drive-thru parking lot pop-up. Like J. Henry, Dancing Goat focused on value-added products like cocktail kits, including one with a barrel-aged maple syrup. 
It's also shifting from a distillery with a tasting room to one with an educational focus, planning to offer gin-making classes with actual mini stills. And it's building the first of several Kentucky-style rickhouses, a warehouse for aging whiskey.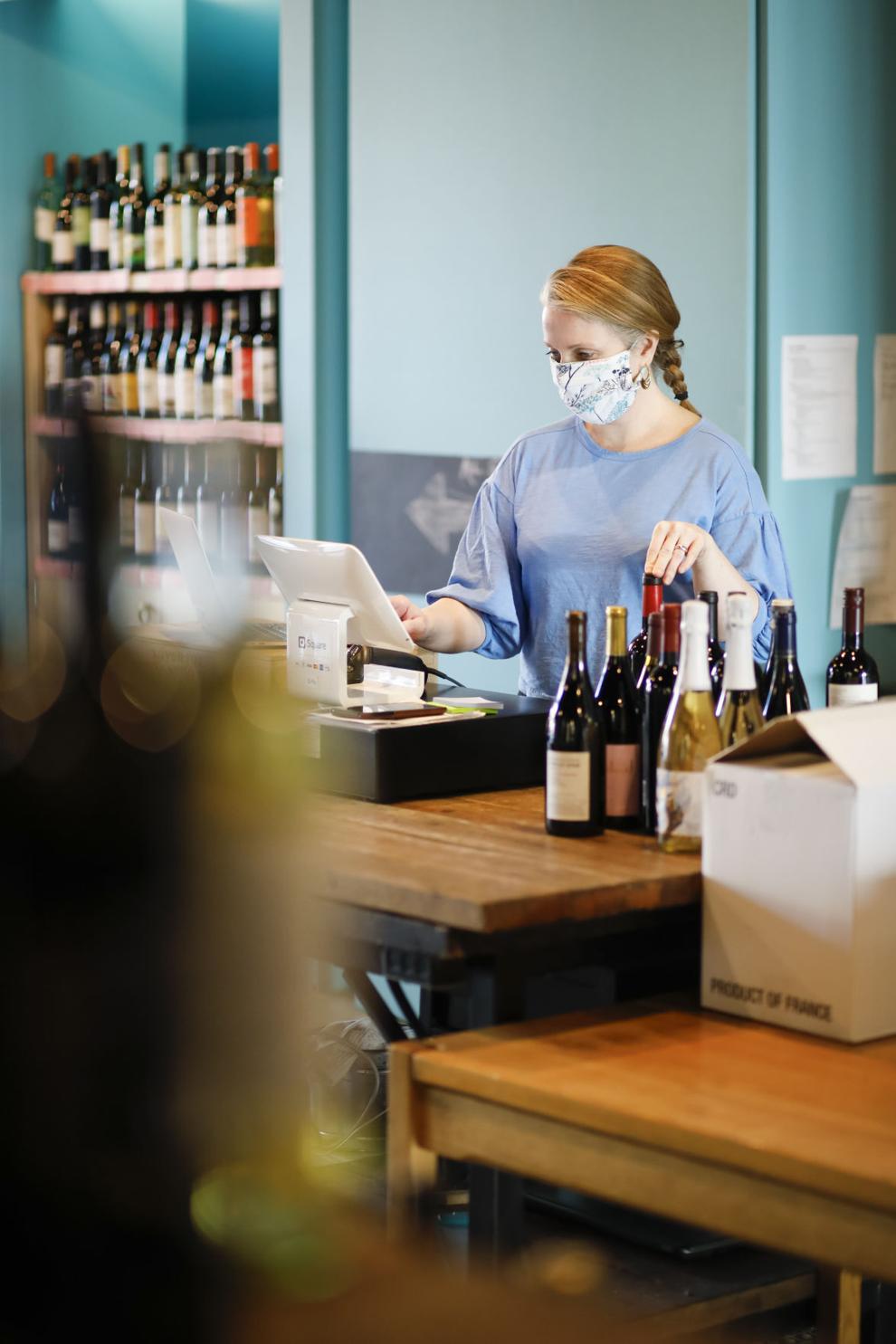 "So many people bought so many full bottles in the beginning of the pandemic, they were looking for something later in the year that didn't mimic what they'd already bought," said Fred Swanson, Dancing Goat's national brand ambassador. "A huge percentage of the buying public went back to regular products they had bought routinely. Craft has struggled during the pandemic."
Distributors confirm that overall sales are down, no small thanks to the cancellation of everything from ball games and weddings to the Democratic National Convention in Milwaukee. The Great Taste of the Midwest and Distill America have been opportunities to launch new brands. Canceling them means fewer new products entering the market. 
"Brands people are familiar with have done well," said Justin Frank, president of Frank Liquor, a distributor with headquarters in Middleton. "They didn't want to make a second trip back to the store if it didn't work out."
Mike Frank, Justin's cousin and the president of Frank Beer, said these days, shelf space is even more valuable than it used to be. Most people want to grab something quickly, and they have not been experimenting.
"They wanted to drink a 30-pack while they did their puzzle," Mike said. "People were shopping for brands they trusted."
Justin Frank believes the pandemic will have a permanent effect on drinking trends. Not everyone will go back to what they were doing before, he said, and the restaurants that are struggling may have a long time to wait. 
"For a lot of people, there appears to be a light at the end of the tunnel," he said. "The challenge is that public health experts are expecting it's not going to be a light switch.
"The toughest thing will be people wanting to return to the life that they knew while we're struggling with a percentage of the population who have chosen to not get vaccinated or are unable to receive a vaccine," he added. "People are thirsty for getting out to places. How do we deal with it, and how do we support people that need to hold on (and stay in business) for a few more months?"