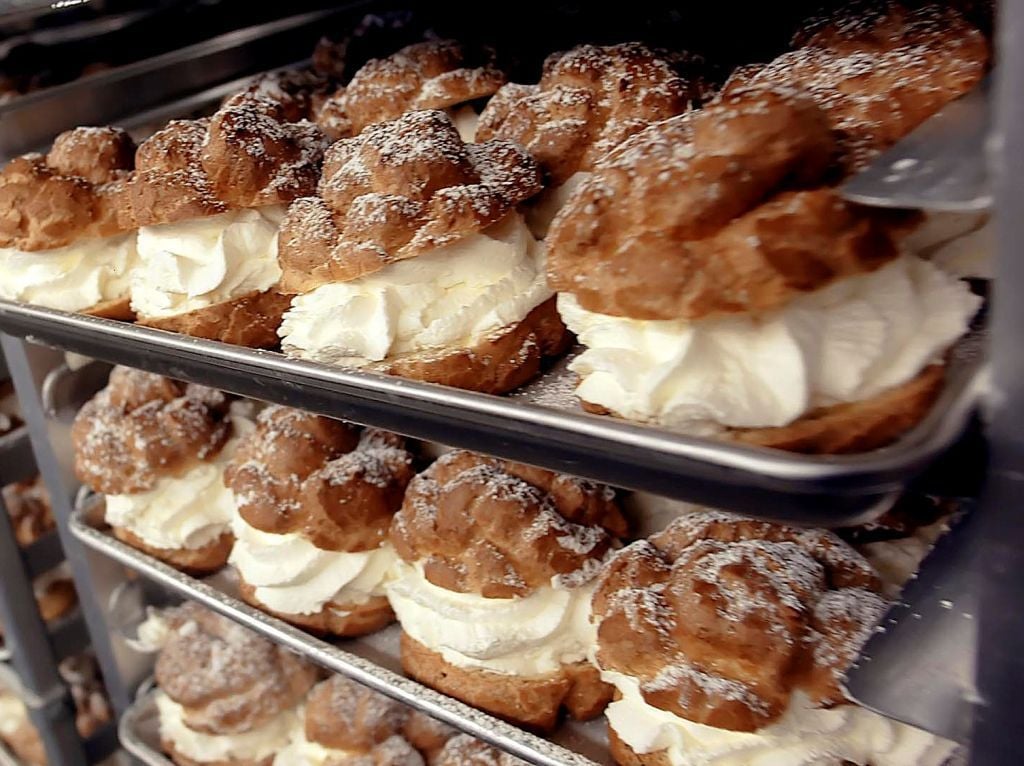 The Wisconsin State Fair has joined the list of large events across the country canceled in response to the coronavirus pandemic, but there's one thing Cap Times opinion editor Jessie Opoien won't be missing among the lost festivities: cream puffs.
This week on the Corner Table, we take a trip down memory lane to a simpler time, just a few months back, when Jessie found herself in hot water for publicly divulging her less-than-positive opinion of the signature Wisconsin State Fair dessert ﹘ prompting Gov. Tony Evers himself to come to their sweet-and-messy defense. 
This episode originally aired on January 24, 2020.
The Corner Table is a biweekly podcast about all things food and drink in Madison. Subscribe on Spotify, Stitcher or Apple Podcasts and rate us if you like it. Follow us on Facebook and on Twitter at @TotesChris and @LindsayC608. 
For more Cap Times podcasts, check out opinion editor Jessie Opoien's Wedge Issues, where she talks with local politicians and other movers and shakers in state government. Natalie Yahr and Abby Becker collaborate on a fun local issues podcast, Madsplainers. And Corner Table co-host Chris Lay talks movies on ... Just to be Nominated. 
The Corner Table drops every other week on Thursday mornings. Cheers! 
Concerned about COVID-19?
Sign up now to get the most recent coronavirus headlines and other important local and national news sent to your email inbox daily.