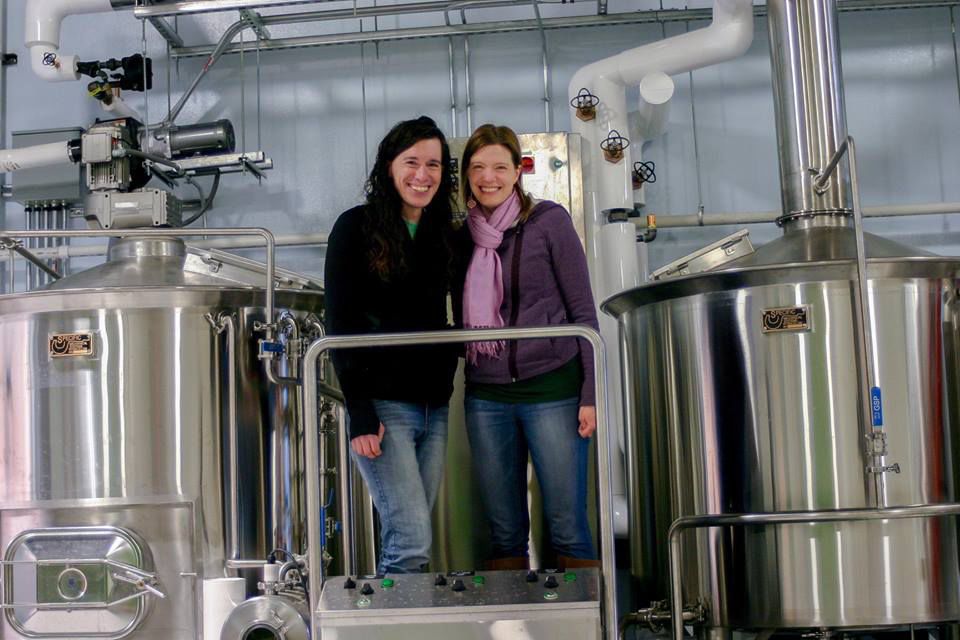 The local food movement and the craft beer movement have been rising in tandem over the last few decades. Giant Jones Brewery, recently opened on Madison's east side, wants to make that connection even stronger.
On the podcast this week are Erika Jones, brewery co-owner and director of FairShare CSA coalition, and head brewer Jessica Jones. They're sourcing all organic ingredients for Giant Jones, which they designed to focus on barleywine. Their tagline is "big beers for everyone," and their goal is to make great beer for people who know their names. 
"Part of why we started this is we want to create that community," said Jessica, an advanced cicerone and beer judge. "Beer creates a bridge for people ... to ease sorrows, or make joy even better."