A new apple cider production facility and tasting room, the first of its kind in Madison, is set to open this fall on Watts Road under the same roof as Brennan's Cellars.
The Cider Farm, an orchard and farm near Mineral Point, wants to give its tasting room "the look and feel of a European market," according to co-owner John Biondi.
"Cider has a very different profile than beer," Biondi said. "Our ciders are much more wine-like. We'll try to provide some food that goes with that, and a different tasting environment than a typical beer pub."
The Cider Farm plans to start construction Oct. 1 and open by mid-November if all goes well. The State Journal first reported news of these ideas in July.
"We've even got an area where we could have music groups, light music," said Biondi, a serial entrepreneur with roots in tech who owns The Cider Farm with his wife, "chief executive orchardist" Deidre Birmingham.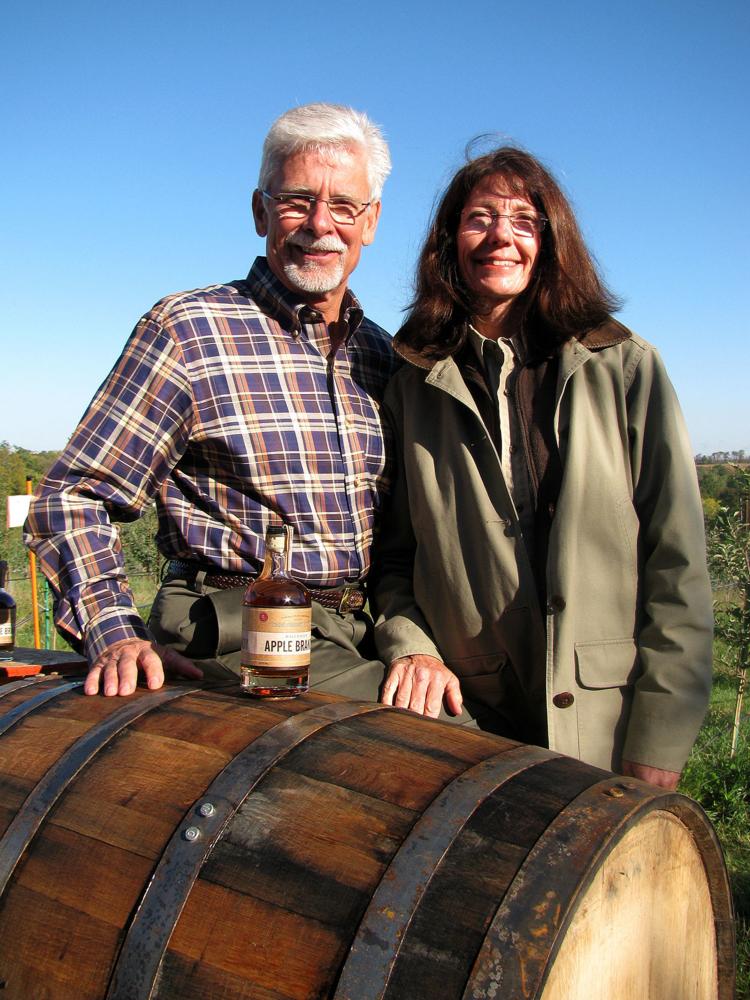 At Brennan's, The Cider Firm will build out about 3,400 square feet of space with seating for 75 to 80, including some in the Brennan's greenhouse (seasonally). They have plans for a 16-18 person wooden bar, small plates of cider-friendly food and taps for both The Cider Farm's own line of (alcoholic) ciders, a few local ciders and "the best ciders in America."
"The really good artisanal ciders in this country are absent from the Madison market," Biondi said. "We'll be featuring those on tap and in bottles."
Biondi and Birmingham planted their first apple trees on a 160-acre farm near Mineral Point in 2003. According to Biondi, they've since expanded to 14,000 trees in their orchard with 2,500 graftings in the nursery and 2,500 trees on order for next spring.
Some mass market ciders may be made from juice from "dessert apples" or table apples, which result in a sweeter, less complex product. Apples cultivated specifically for hard cider tend to be smaller, with a greater skin-to-flesh ratio and more bitter tannins, which contribute structure and heft.
"Our ciders are designed to be wine-like and go with food," Biondi said. "We grow true cider apples. Cider has developed in a strange way in this country."
The Cider Farm released an apple brandy made at Yahara Bay Distillery in 2013 and its first batch of ciders in 2015. The business produces about 10,000 gallons of cider each year at Fox Valley Winery in Oswego, Illinois. Production will move to Madison when the new facility is done.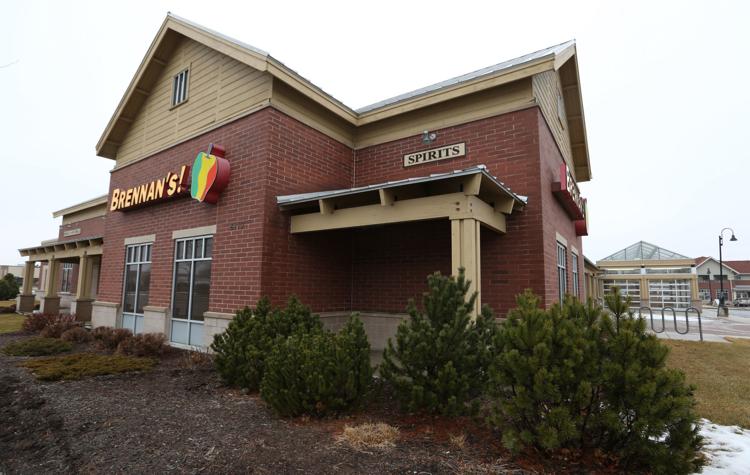 The Cider Farm's four primary ciders are made from English and French cider apples. They also produce a cyser (cider fermented with honey) and two specialty ciders made for the Farmhouse Group of restaurants in Chicago. 
At Brennan's, The Cider Farm's tasting room would be licensed for beer, wine and cider, not brandy. In leasing the space from Brennan's owner Fred Rouse, Biondi said structural elements appealed the most.
"Most buildings you'd have to add infrastructure to make it work for cider," Biondi said. "They had a loading dock, a big storage area, big freezers and coolers we could rent space in. They had an incredible amount of infrastructure already there."
The new tasting room will offer both face to face interaction with customers and significantly better margins than wholesale production. This, Biondi said, could allow The Cider Farm to experiment with still ciders, méthode champenoise (secondary fermentation in the bottle), and single varietal ciders made with antique English cider apples like Dabinett.
"We would expect to do more small run production, so we'd have more offerings," Biondi said. "We could do a specialty cider and offer it right there.
"Right now there's a long funnel from when you harvest the apples, make the cider, get it bottled and into distribution. With our own retail operation, we can go direct. It gives you leeway to experiment more, take some chances."
The hours at the tasting room will be about 11 a.m. to 10 p.m. six days a week, possibly closed on Mondays with shorter hours on Sundays.
Biondi said The Cider Farm wants to go "deeper rather than wider" in the local market before expanding nationally.
"We want to drill down in Wisconsin before we take on too many other places," he said.
He's also looking forward to being in town.
"We have a beautiful farm here but it's out in the middle of things," Biondi said. "Rather than bring people out here — we don't have great parking and this is a working farm — we'll have a retail presence, to sell our products directly and get closer to the Madison market."