My drink order at a Wisconsin supper club is always the same. I'll have a bourbon Old Fashioned press, please, J. Henry if they've got it. Press, short for "Presbyterian," means half Sprite, half soda. I'll take a fruit garnish, but I won't eat the cherry.
As an adopted Wisconsinite, figuring out "my" Old Fashioned made me feel like an insider. We could fit in with the locals every time my partner and I posted up at a bar in Montello, Milton or Minocqua with our cribbage board and Bicycle cards.
It wasn't until I talked to Dan Delaney at Delaney's Steaks Seafood Wine that I felt like a generational cliché.
"To keep the millennials, you have to have a lot of bourbon," said Delaney, who manages the west side Madison supper club his late father Jim founded in 1973. "Millennials love bourbon. And they like wine, too. They're drinking bourbon and wine, period."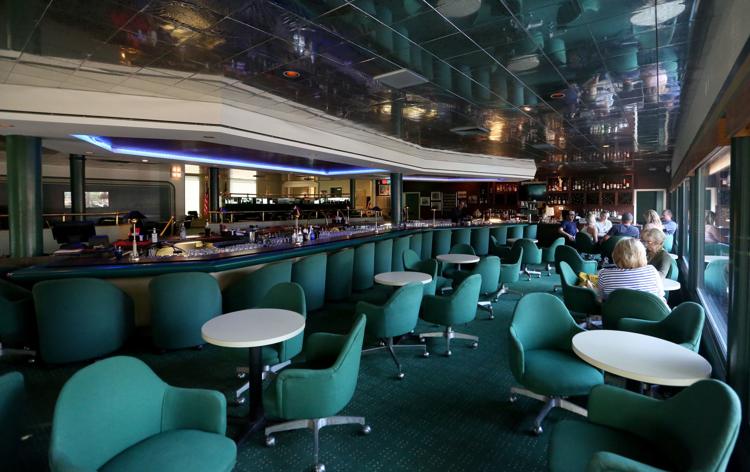 Supper clubs are hip again with 20- and 30-something diners, who are mapping out road trips, Instagramming their visits and dressing up in vintage suits to hit up family-owned spots around the state. Two films and five books released in the last eight years, plus a targeted campaign by the state Department of Tourism, boosted interest in mom-and-pop spots with their relish trays, friendly atmosphere and steaks the size of dinner plates.
"What is trendy now, the supper club has always been — independent, local, family owned and operated," said Holly de Ruyter, whose film "Old Fashioned: The Story of the Wisconsin Supper Club" premiered at the Wisconsin Film Festival in Madison in 2015. It screens again on Wisconsin Public Television Aug. 17 and Aug. 22. 
"This new interest in supporting that kind of business has really helped the supper club," de Ruyter said. "What makes the supper club special is the people. And not just the people that own it, the family that's there pouring your drinks and in the kitchen making your food. 
"It's also the other people sitting next to you at the bar that you have a conversation with, that you connect with. That's what makes the supper club what it is."
Two Dells classics, Ishnala and The Del-Bar, keep the Wisconsin supper club tradition alive about an hour north of Madison. 
Every book, movie and radio show about supper clubs — which, de Ruyter points out, used to be a nationwide phenomenon — defines them a little differently.
Wisconsin supper clubs are privately owned, often run by a family. Many are rural, tucked near a lake or a river. Menus focus on steaks and seafood, with fish fry on Fridays and prime rib on Saturdays. A relish tray or salad bar used to be a given, as was an ice cream drink afterwards; both of them are optional now. A choice of potato with each entree is still standard.
Some supper clubs are homey, like the now-closed Granite Falls Supper Club in Montello. When we stopped there for dinner one night before a high school production of "The Wizard of Oz," we found a "dessert bar" with cheesecake bars, blondies and a Pyrex pan labeled "Better than _ _ _," like a discreet, sugary game of Hangman.
The chairs at casual clubs tend to be Naugahyde, tucked under cheap tablecloths that are easily wiped down. The décor favors sports memorabilia, neon bar signs and out-of-season Christmas lights. Small town supper clubs hang a lot of stuff on the ceiling and walls (canoes, musical instruments, dead animals). They can be inexpensive, too: dinner for two at Helgesen's Harpos in Janesville cost $39 after tip, not including a couple of $6 Old Fashioneds.
Some clubs are historic and folksy like Schaumburg Supper Club in Randolph, which doesn't take credit cards and frowns on the use of cell phones. Some are high-end, like the plush Butterfly Club in Beloit. Always, supper clubs are the opposite of hotel restaurants (corporate, replicable, bland) and cookie cutter Americana chains.  
Schaumburg Supper Club on the shore of Lake Emily, charming Edgewater Supper Club slanting toward the Rock River, Eric's Porter Haus in Waukesha and Palmer's Steakhouse in Hartland call out for a summer day trip. 
Each supper club has its own kind of kitsch. The sign outside Arthur's Supper Club in Spring Green flashes FISH FRY, which diners can pick up from a drive-thru window. The design here is a trip — there are wall-mounted screens in each booth and a back room with an indoor waterfall, stenciled storybook mural and a sword impaled in a "stone." It looks like the set for a high school production of "Camelot" and it's absolutely fascinating.
For every supper club "rule," there's an exception. Palmer's Steakhouse, a supper club in Hartland, got rid of its relish tray when the owners realized that five-gallon pails of raw veggies and pickles were coming back to the kitchen every night. Tornado Steak House, in downtown Madison, kept the relish tray and twinkle lights in the bar, but won't do ice cream drinks.
In his "Wisconsin Supper Clubs" books, Ron Faiola ruled out any restaurant that was open for more than dinner and weekend brunch. Toby's Supper Club, a classic in Madison near the northern border of McFarland, serves lunch on weekdays, but didn't start out that way.
"Midwest farming communities didn't go out for lunch or breakfast," said Roxanne Peterson, who owns Toby's and runs it with her family. "50 years ago when my parents bought Toby's, the bar opened at 3 but we did not serve dinner until 5:30 at night, until 11:30. We were busy all night long."
Even clubs that have started or rebranded in the last 20 years are steeped in history. At Tornado, Henry Doane held onto the booths, paneling and wooden beams in the iconic dining room closest to the Hamilton Street entrance, leftover from when Crandall's was there. Tornado turned 23 years old this summer, but the decor looks decades older. 
If you don't have time to travel, the Madison area has several fine supper clubs, including Toby's Supper Club near McFarland and Delaney's on the west side. 
Some supper clubs struggle to balance historic appeal with food quality. In Burlington last spring, we stopped into B.J. Wentker's Historic Fine Dining, a restaurant in a 110-year-old building with an old pot-bellied stove, stamped tin ceiling tiles and encaustic tile floors. It looked like we'd stepped back in time.
But how was the food? Uh, let me direct your attention instead to the "garden entrance," where Mr. Wentker "protected the respectability" of the ladies by keeping them separate from the men in the bar. Isn't that interesting?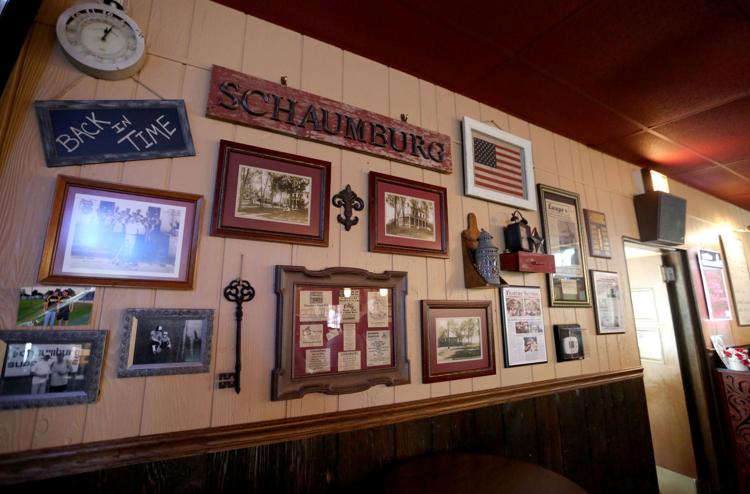 Supper clubs are expensive to run, and diners can be fickle. For a while, the culture of clubs appeared to be fading. In a "Plain Talk" column in 2001, then-Cap Times editor Dave Zweifel lamented that "cookie-cutter chains have taken hold."
"A lot of folks want everything to be predictable. No surprises," Zweifel wrote. "The barbecue sauce in Madison has to taste the way it does in Chicago or Cleveland. The salad dressings have to be the same. ... Many people would rather go to a place like that even if the bartender and the hostess don't know your name." 
Even without the challenging Midwestern equation of food quantity with value, aging supper clubs can be invisible money pits. The first year Eric Holm ran Eric's Porter Haus in Waukesha, he realized there was no insulation in the walls of his pre-Civil War building. People were eating dinner with their winter coats on, shivering with their backs against the wall. (It's since been fixed.)
The deteriorating cupola on top of Schaumburg Supper Club, a renovated 1852 mansion on a lake, was going to cost $40,000 to repair or $10,000 to remove, with no return on the investment. 
"We'd have to sell a lot of fish and chicken to make that up," said co-owner Candy Palmiteer. 
"For new people to come in and take them over is so hard," de Ruyter said. "The building, food costs, labor, none of it's cheap. Unless they inherit, it's hard for supper clubs to be sold to a new owner."
On the way to or from Chicago, make a stop at Buckhorn Supper Club on Lake Koshkonong, homey Helgesen's Harpos in Janesville or Beloit's Butterfly Club.
Yet thanks to de Ruyter's film, Faiola's Wisconsin-centric books and films, and former Cap Times features editor Mary Bergin's 2015 "Wisconsin Supper Club Cookbook," younger patrons are rediscovering what their grandparents knew and loved.
On Saturdays whenever they can, James Pederson and Abby Malesytcki head to the Fair Oaks Diner in Madison. Mounted on the wall next a two-top table is a 5-foot-tall map of Wisconsin.
There, over a spanakopita omelet and huevos rancheros, the 29-year-olds plot their course for the rest of the day. They could end up in Menomonie, Delavan or Chippewa Falls. Dinner, inevitably, will be at a supper club.
"When I picture rural Wisconsin, I imagine cornfields and people who are no-nonsense and practical," said Pederson. "Supper clubs are more whimsical than anything you'd see in an urban setting. It's revealing a fuller picture of the character of rural Wisconsin."
Pederson grew up in Milwaukee and remembers going to the Slivercryst, a supper club in Wautoma, on vacation. Malesytcki is from Madison. They both love a relish tray and a brandy Old Fashioned sour, Malesytcki's with a cherry, Pederson's with a pickled mushroom.
Pederson likes the ambience at places like The Duck Inn in Delavan, where "they had this diorama with taxidermy ducks and plant life and a rock formation, all built on a fish tank that was built into the bar," he said.
They love the food, too. Pederson had his first real beef stroganoff at Jake's Supper Club in Menomonie on Tainter Lake. 
"Supper clubs preserve these classic dishes," Pederson said. "It's old school fine dining. It's not super easy to find oysters Rockefeller, or a wedge salad or chicken Kiev."
The couple used their middle names, Jean and Owen, to start a supper club blog earlier this year. They like how it makes them sound a little older.
In part because of diners like these, supper clubs have continued to thrive and adapt. Delaney's has kept the original Chicago brick and tables the restaurant started with, but the bar serves White Claw Hard Seltzer now.
"What makes the supper club scene unique is it's not everywhere, U.S.A.," Delaney said. "You can go to Ruth's Chris in St. Louis or San Diego. ... At Delaney's we have to keep the nostalgia but have new stuff as well, to keep it attractive and classy."
Map: 11 Supper Clubs to try this summer
Every lover of a perch fish fry and well-muddled Old Fashioned could make a list like this. I have been to these restaurants, and I'd go back to all of them. I'm drawn to quirky or elegant ambience, a decent-sized bar and friendly people. I love a water view. I want my steak medium-rare and the fish fry crispy, but I've learned not to worry too much about the wine list.
During my research on this story, I added eight supper clubs and counting to my list of spots to try, including Hi Point Steakhouse in Ridgeway, Pinewood Supper Club in Mosinee, the HobNob in Racine and Michael's House of Prime in Pewaukee. Last Friday we made it to The Duck Inn in Delavan (charming, rural and mobbed). Our list is growing. Send us your favorites!
Stay up-to-date on what's happening
Receive the latest in local entertainment news in your inbox weekly!