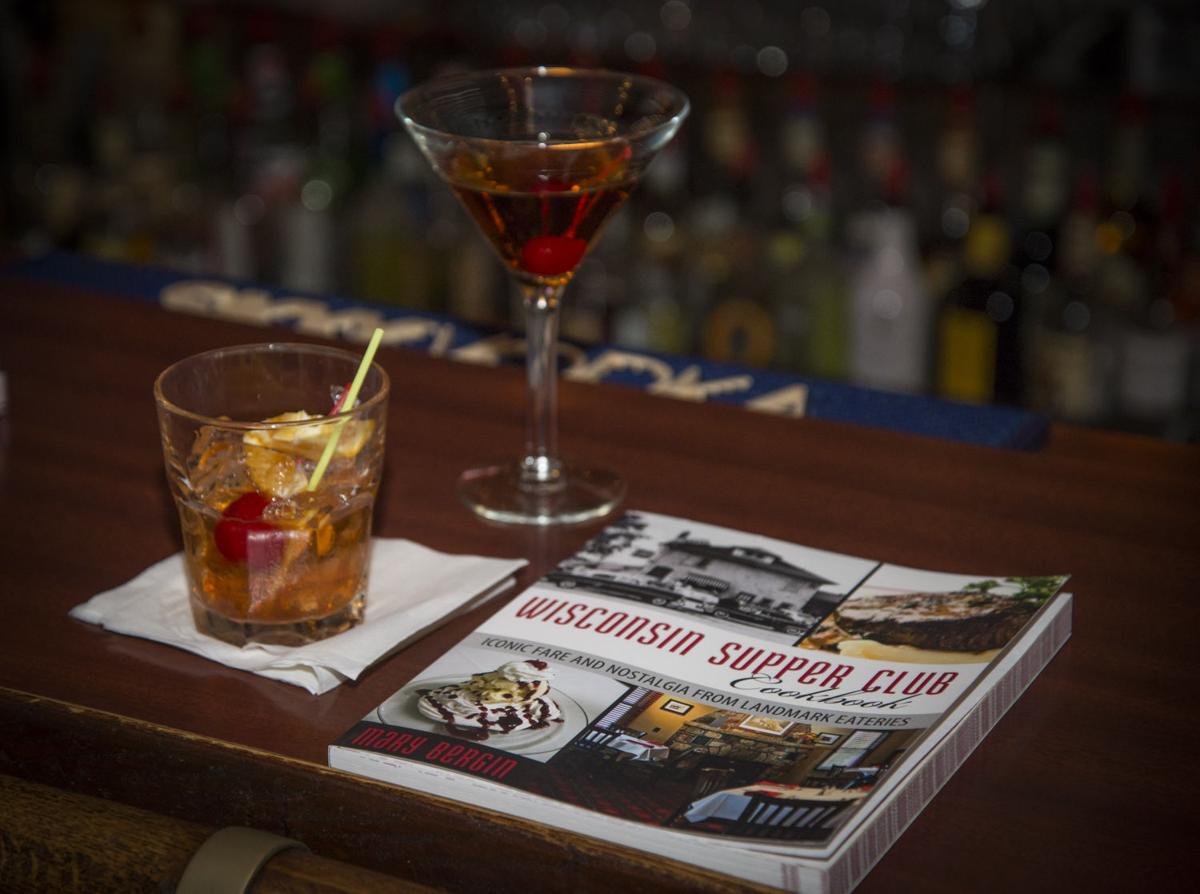 Wisconsin supper clubs don't conform easily to a single description.
They often focus on steak and fish fry, with a salad bar and or a relish tray and ice cream drinks for dessert (after your brandy Old Fashioneds, of course).
In any case, like many upper Midwesterners, Mary Bergin knows one when she sees one.
"With the way food preparation (and) food products have evolved, some supper clubs don't have the recipes anymore," she said. "You can buy things premade. The ones that continue to do dishes from scratch, as with a lot of the restaurant industry, have become very special."
Bergin, a longtime travel writer and former features editor for The Capital Times, had a fast turnaround for her latest book, which she researched and wrote in fall 2014. Pequot tapped her to write it that September, with a deadline by the end of the year. The subtitle is "Iconic Fare and Nostalgia from Landmark Eateries."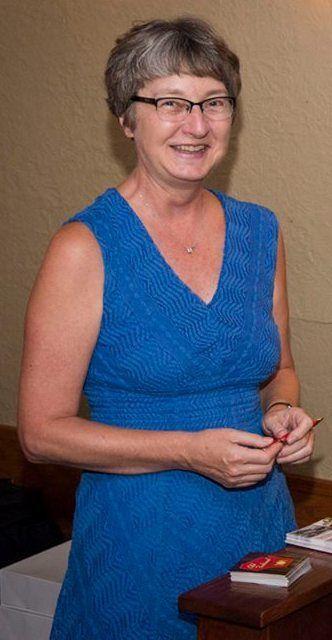 The number of supper clubs has lessened in recent years, as smaller town clubs succumbed to competition from chain restaurants and rising food costs.
But Bergin still had plenty of material to narrow down. She arranged the book geographically (Northern, Central and Southern Wisconsin) and deliberately looked for signature dishes as well as beloved classics.
She contacted supper clubs directly to see who might be willing to contribute a recipe. Ideally, they were already scaled down for home cooks, meaning less work to be done in recipe testing.
Bergin also relied on her own experiences, visiting additional restaurants "to get a sense of place and meet people."
The book's subjects include some of Wisconsin's oldest establishments. Red Circle Inn and Bistro, a former stagecoach stop in Nashotah, has been open since the late nineteenth century. It serves frog legs and veal, and offers at least "six choices of fresh fish per night."
"You have to evolve," Bergin quotes owner Norm Eckstaedt, though he also notes "a resurgence back to classic dishes."
Madison's own Toby's Supper Club offers a recipe for "perfect" hash browns, which calls specifically for a seasoned cast iron skillet. Toby's skillets are more than 60 years old.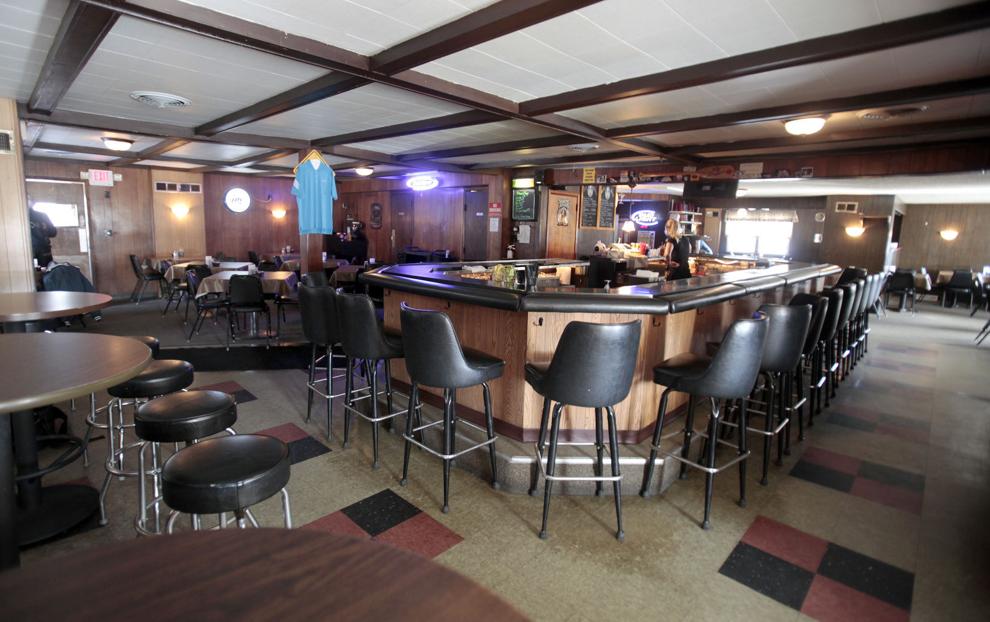 A recipe for a decadent dessert drink at the White Stag Inn in Rhinelander combines Kahlua, brandy, Frangelico and crème de cacao with a few heaping scoops of vanilla ice cream.
Bergin herself enjoyed the recipe from Prime Steer Supper Club in Kaukauna for a copper carrot salad containing vinegar, vegetable oil and a can of tomato soup.
"I looked at the ingredients and thought, man, this is going to be awful," she said. "But it's just wonderful. It's a 50-some-year-old recipe, still on the salad bar."
With recipes for chicken cordon bleu made in puff pastry, blue cheese chips with bacon, steak Diane and Plantation Supper Club's "Cheesys" — onion, mayonnaise and Swiss cheese on cocktail bread — "this is not a low calorie cookbook," Bergin said.
Bergin also highlights newer, updated versions of the supper club, like Joey Gerard's, a Bartolotta group restaurant with locations in Mequon and Greendale near Milwaukee, and The Edgewater, on the Rock River in Jefferson.
The Edgewater bills itself as blending classic supper club cuisine with "a farm to table ethic." Bergin pulled the Millis family's recipes for Hungarian mushroom soup and "Festive Pheasant," which includes a vinegar-based brine for wild birds and sweet red wine in the sauce.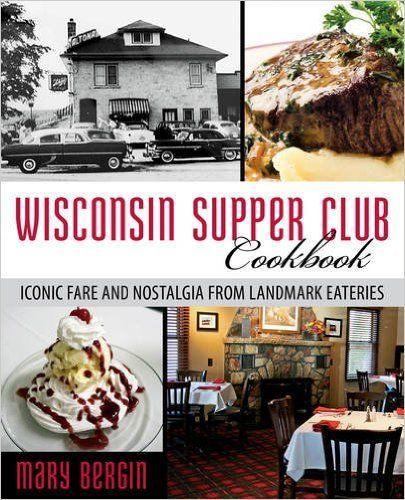 "I think of The Edgewater as an example of how supper clubs are evolving," Bergin said. "We want to give them a neat definition and dismiss them as one kind of experience."
Locally, in addition to Smoky's and Toby's, Bergin gives room to Kavanaugh's Esquire Club on the north side (beer and cheese spread, mint torte) and the Avenue Bar, recently renamed Avenue Club and The Bubble Up Bar.
"It was interesting to try to deal with the changing nature of the Avenue given my book deadline," said Bergin, whose final proofing came around when news of major changes broke.
With little to go on from Food Fight owners, Bergin selectively quotes from very mixed online forums ("it will never be the same good old neighborhood bar") and offers recipes for buttery succotash, cheddar-crusted walleye (courtesy of Christian Behr, now at Freiburg Gastropub), lobster and cod cakes, and roasted corn and red cabbage slaw.
While observing these kinds of changes, Bergin's book capitalizes on a growing nostalgia and affection for supper clubs.
Ron Faiola's book and film, "Wisconsin Supper Clubs: An Old Fashioned Experience," dropped the same time as a book by David Hoekstra called "The Supper Club Book: A Celebration of a Midwest Tradition."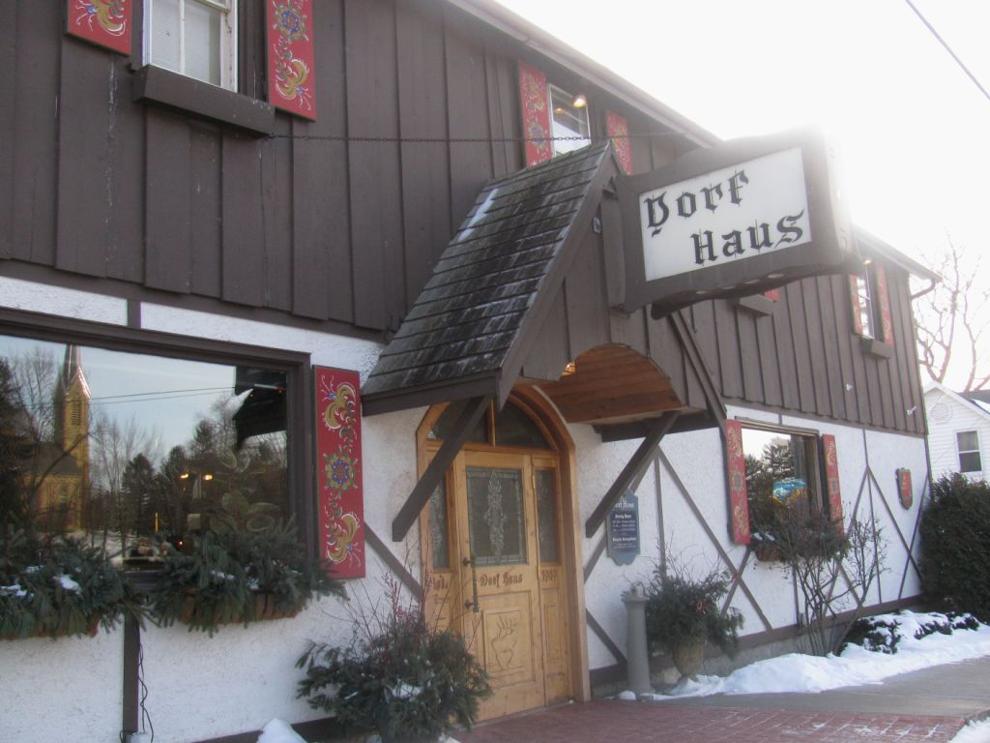 DeRuyter and Bergin will appear together at an event at the Dorf Haus in Roxbury, set for Thursday, Oct. 1. DeRuyter will screen her film and sell DVDs, and Bergin is set to sign copies of the new cookbook. Attendees' $40 tickets will buy them a German-style supper club buffet and a Grasshopper for dessert.
"Some supper clubs I know of are up for sale," Bergin said. But others, like Schwarz Supper Club of St. Anna in Sheboygan County, pack diners in every weekend.
"I know of people who go every Friday night," she said. "They get there early and intend to stay four hours.
"There's a wonderful sense of community. You talk to strangers at the bar. There are places that have not changed a bit, or hardly at all."