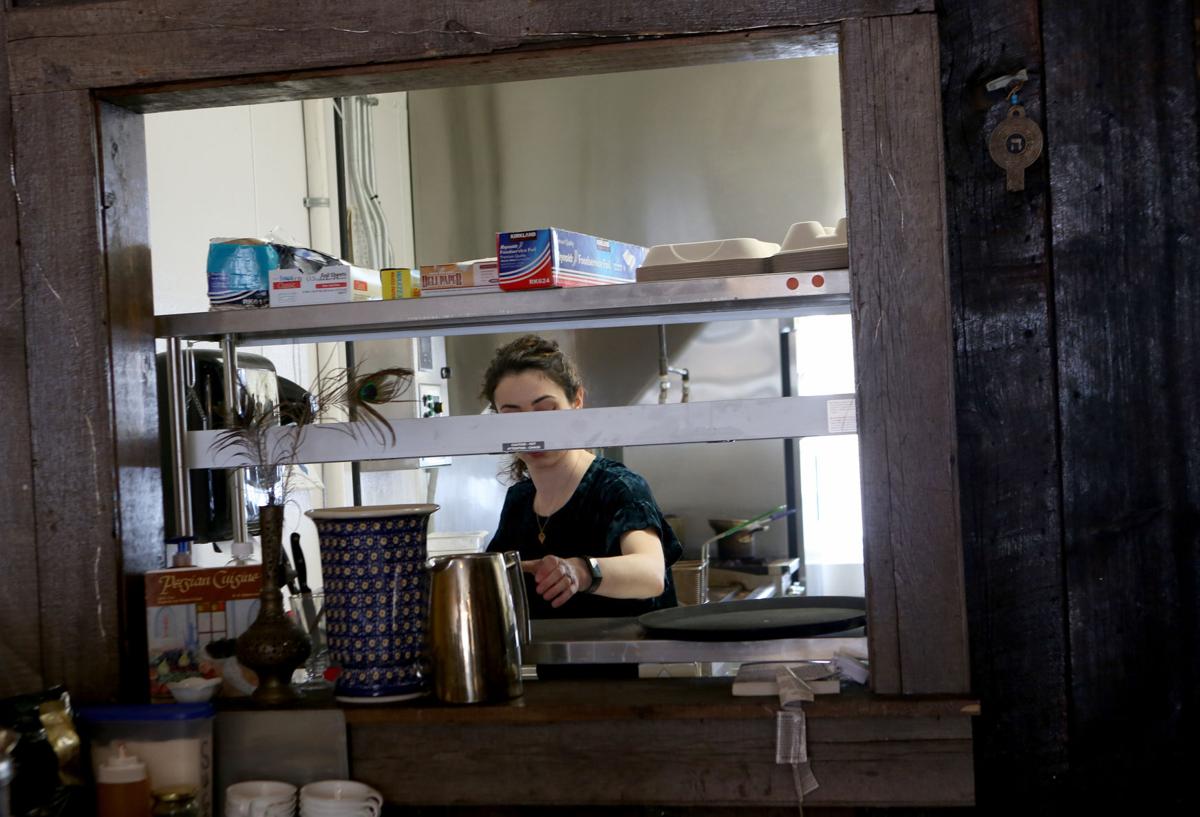 Surya Café, a vegan spot serving smoothies, snacks and sandwiches in Fitchburg, will open a second location in the old Garver Feed Mill on Madison's east side this summer.
 When head chef Lauren Montelbano thinks about staffing it, she shudders.
"It's terrifying," said Montelbano, who runs her current café inside a yoga studio with four employees. "I look at how many restaurants there are in the city and the suburbs. Where does staff come from for these restaurants?
"The industry is growing, but people wanting to work is shrinking."
Those who start a job may not stay long. As of 2017, restaurants' annual turnover rate was 72.5 percent, compared to 46 percent for the U.S. private sector overall. (Many people move in and out of restaurant jobs on a seasonal basis, so it's not three-fourths of a restaurant's full-year staff turning over each year.)
Restaurant consultant Sam McDaniel has been telling clients, "retention is the most important thing in the restaurant business."
"There's a systemic failure in the hospitality business to create good jobs," said McDaniel, who co-founded Graft on the Capitol Square and now works at the Goodman Community Center.
"It's a chicken and egg thing," he said. "Are we struggling with staffing because there aren't enough people? Or is it that jobs are not good, so people don't want the jobs?"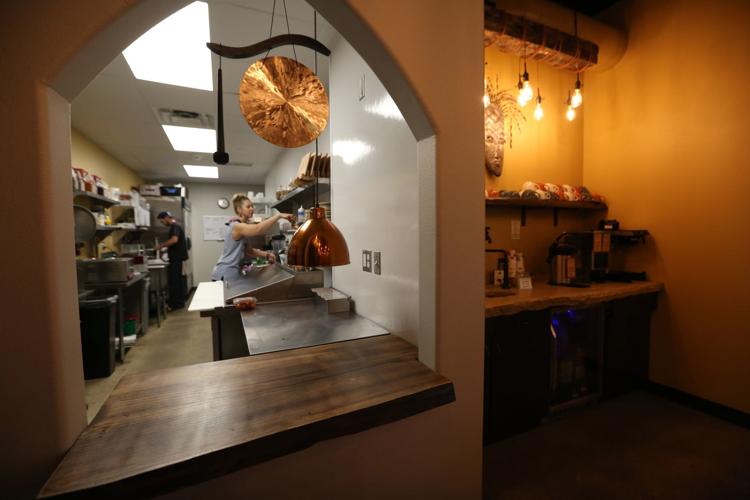 Restaurants get stuck in a cycle of constantly hiring and training workers who themselves might be juggling two or three jobs. It's expensive for the restaurants and exhausting for everyone.
Many chefs said they don't call references anymore. Once someone is in the door, she can start immediately. Some even rehire people they don't want to work with, because they feel they don't have a choice.
"Most of us are in such dire need," Montelbano said. "It's like, do you have a pulse and can you hold a knife? Great! You have a job."
Madison's not alone. Staffing challenges are universal in restaurants from Denver to Baltimore. In Chicago, "a surge of new openings, a smaller pool of immigrant workers and more opportunities for cooks in non-restaurant jobs with saner hours" has stressed the industry, according to a recent Chicago Tribune story.
"The squeeze is particularly profound at small independent restaurants without the allure of big-name backing or room in their budgets to absorb higher pay."
Wages are one part of the problem, particularly for cooks. Restaurants could charge diners more, but what kind of backlash will they get if the burger goes from $8 to $10?
It's like a game of chicken. Raise the price on the wings to pay the dishwasher an extra buck an hour and give the fry cook a week off, and see your ratings dive on Yelp. But without a decent salary, those jobs are even less attractive.
"Food and labor are so expensive," said Caitlin Suemnicht, chief creative officer of Food Fight Restaurant Group. "Something's gotta give. Restaurants are going to have to start charging more. We've been battling it to keep it down, but sooner or later prices are going to have to rise. And no one wants to be the first one."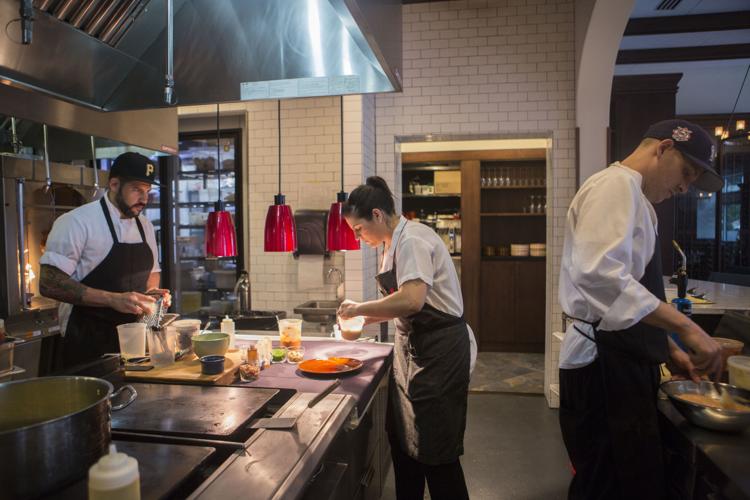 Last October, Stephen Carroll left Brasserie V, where he started as a sous chef in 2014. To give a snapshot of the kitchen situation now, Carroll offered a chef's litmus test.
"In the last two years the biggest difference I've noticed is, how many days a week or a month do I find myself in the dish pit?" said Carroll. "There was a stretch last year at BV where we didn't go a week fully staffed. At least one time a week something would happen, someone wouldn't show up."
Dishwashers, like fast food counter service workers, are among the lowest paid employees in the industry. Carroll called washing dishes the "hardest and least respected (job), but it's more integral than any other part of the restaurant. We can't put beautiful food on dirty plates."
Over the past few years, those in charge of restaurant hiring report scheduling interviews with people who didn't show, cooks who worked a single shift and never returned, and a rash of no call/ no shows on all sides of the house. Carroll doesn't think pay is the main reason for turnover.
"I think all of this comes down to the problem of, there's too many restaurants in the city," Carroll said. "I can't say I've ever experienced anything like the situation in the last two years in the previous 15 years I've been in kitchens."
As the consultant McDaniel pointed out, some restaurant jobs don't inspire loyalty. Nationally, line cooks make an average of $25,000 a year, according to the Bureau of Labor Statistics. In the front of the house, base pay for tipped workers in Madison is $2.33/hour, which makes a difference in cold, slow months like March. Front of house pay can vary wildly based on time of year, style of restaurant and accuracy of tip reporting, but the BLS claims that waiters make only $20,000 on average per year.  
"In a large chunk of the industry, both high level — what would be considered great restaurants — and your normal, run of the mill, employees are seen solely as a cost to control, and not as an asset," McDaniel said. "After years and years, the labor force has recognized that.
"When you combine that with a robust restaurant city where there are other jobs available, there is less reason for people to stay and deal with the crap."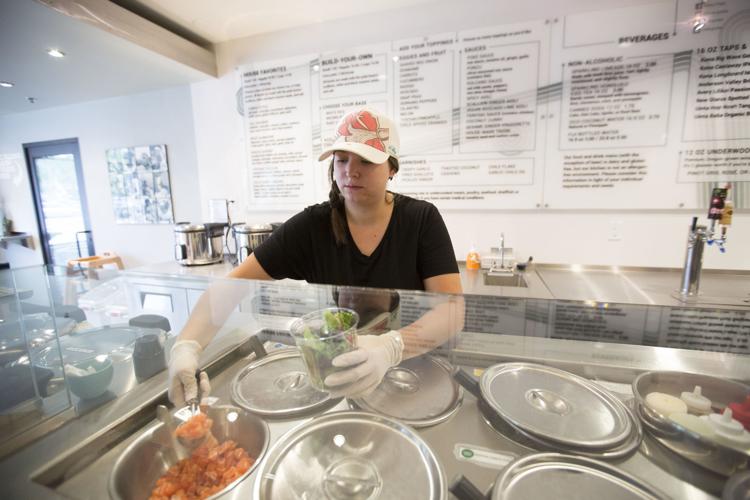 Restaurants need to "normalize" jobs with basic amenities like sick days, health insurance and vacation days, McDaniel said. In the front of the house, month-to-month or unpredictable schedules may work well for people looking for a side or summer job but not for career employees.
"Hiring and scheduling practices are not keeping up with the way people are approaching these jobs," said Brian Hamilton, an industry veteran currently working at Brothers Three and the Ohio Tavern. "The kids these days — I know that's a common opening — they really depend on flexibility and that's incredibly hard sometimes.
"There are ways you can go about alleviating that as the person making the schedule, but it's a challenge on both sides, for the employee and the employer. There's a serious deficit of talented, driven, career restaurant people, and that's what this business needs more of in Madison."
Becky Schigiel is the former director of the Worker Justice Center and worked on the Just Dining Guide from 2012 to 2015. The guide, which is no longer updated, focused on working conditions in downtown Madison restaurants.
In the process of creating the guide, Schigiel noticed that some employers had grown antagonistic, aiming to "keep labor as low as possible no matter what."
"There's this small business mentality, 'I'm giving those people a job and they are screwing me over,'" Schigiel said. "A job is not a gift. You can't open your doors if nobody's washing the dishes, waiting the tables."
Worker advocates cite structural barriers for employees, like the lack of 24-hour bus service to get a baker to her shift, or federal policies that threaten a workforce that relies on immigrant labor. In 2012, the Pew Research Center estimated that 17 to 19 percent of dishwashers and cooks were unauthorized immigrants.
Last fall, Immigration and Customs Enforcement agents made a series of unannounced raids at local restaurants. According to news reports, ICE agents arrested a cook who worked at Eldorado Grill, and Tipsy Cow on the Capitol Square temporarily closed due to "current pressure on the Latino community."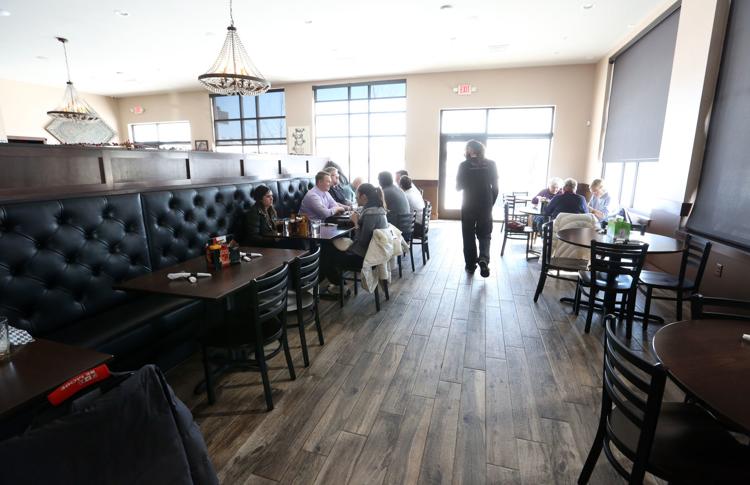 In such situations, businesses may close because immigrant workers are afraid to come to work. Restaurants often don't talk publicly about this for fear of being targeted.
"Undocumented folks leaving their house are always in danger," said Karina Mendoza, a bilingual financial educator for UW-Extension Dane County. "They're taking a risk. We need to make conditions around the city supportive for workers."
Mendoza said that, because kitchen jobs are often so poorly paid, immigrants who work in them have become entrepreneurs out of necessity.
"We have a lot of Latino kitchen workers that are aspiring to start their own food businesses, like a cart or food truck," she said, "and then hopefully work their way toward a restaurant."
No matter who runs them, new restaurants are designed to require fewer staff. The current concept for The Cider Farm, opening this month in Brennan's Cellars on Watts Road, requires two bartenders, a front of house staffer, and two people in the kitchen. Carroll is the sous chef.
So far, job site Indeed has netted Carroll more applicant responses, but he's had better overall success with Craigslist. At Brasserie V, he'd call 10 people, hear back from half and get two of them in for an interview. He's seeing the same thing now.
"Health care and cost of living and competition are all exponentially growing. This isn't a workforce that's necessarily growing," Carroll said. "There isn't the same young workforce. The immigrant workforce is harder to maintain."
Carroll is excited about The Cider Farm's ideas, but he worries Madison has too many restaurants for both diners and available staff. He knows how that sounds.  
"That's a dangerous thing for someone's who's about to open a restaurant to say," he said. "That's hypocritical for sure."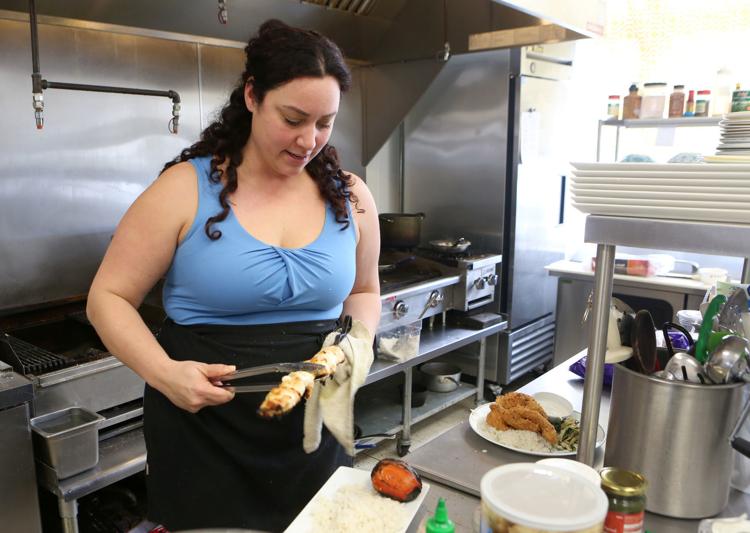 Pay for cooks has finally started to rise. Epic Systems in Verona recently posted $19 an hour for line cooks. Palette Bar & Grill, coming into Hotel Indigo, advertised $15-$17/hour for the same. Tangent, open since December, is offering up to $15/hour for night line cooks, and the newly opened Portillo's is at $12-$15/hour for cooks.
Food Fight's group of 19 restaurants and one bakery in the Madison area saw turnover start to slow after giving a $1/hour increase to every kitchen employee and implementing a $13/hour minimum wage for all kitchen staff. It represented an investment of $500,000 in labor.
"Only in the last year or so I feel like things have stabilized," said Suemnicht, who started at Johnny Delmonico's in her early 20s and has opened many restaurants since.
"What we're really leaning toward right now is employee referral," she said. "You're not going to have someone work with you that's gonna let you down. We're working on a program to say, can we reward the employee who referred and the employee who stayed, maybe after three months or six months?"
Food Fight has embraced concepts like Miko Poke, which shares a kitchen with Everly and requires little training. Poke is just rice, fish and toppings; serving it is like scooping ice cream. High schoolers looking for a first job can do that.
By contrast, Cento, with its long kitchen, resists reductions in staffing. Suemnicht is looking to do something different at Food Fight's new Italian restaurant, Bar Corallini, opening this spring in the former Chocolaterian space on Atwood Avenue.
Corallini will have to be competitive. Job boards teem with offers for cooks, servers, delivery drivers and bartenders. Not uncommon are $200 sign-on bonuses. Capitol Lakes, a retirement center downtown, posted a sign-on bonus for up to $1,000 for line cooks. Some promise no nights or five-day weeks, bus passes, paid time off after a year, dental and health insurance.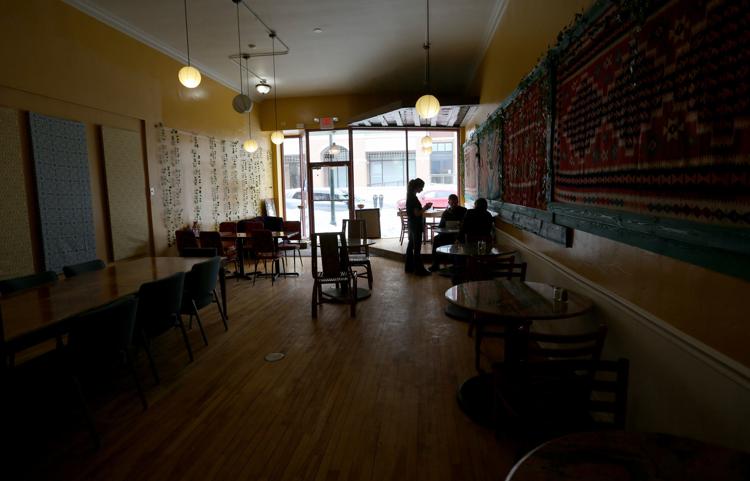 The element that can sometimes go missing in purely financial discussions is a culture of camaraderie. Carroll called the 20-something line cooks at Brasserie V "the hardest working staff I've had the pleasure of working with, just as dedicated to food as they were to their schooling."
"We spend more time together in restaurants than we do with friends or families," he said. "Some of us spend 60 hours a week shoulder to shoulder in stressful situations."
A higher paycheck helps, but it's not enough to stem the tide of turnover.
"Pay is what gets people in the door, but it's not what keeps people," said Netalee Sheinman, co-owner of Banzo restaurant and food carts. "If you're looking at an ad and see one job is paying more than another, you're going to go with the higher paying job. But if you're not happy there, you're not going to stay, and vice versa.
"If you are happy somewhere you are going to stay even if it means you may be making a dollar or two less."
Rena Gelman, a longtime owner of several locations of Sunprint Café, gives free consultations to restaurant owners and food entrepreneurs through the Wisconsin Small Business Development Center. Banzo is one of her clients.
"In addition to being paid well, people want to be valued," Gelman said. "You want to get up in the morning and feel good and look forward to going to work, which means you're looking forward to the environment, the culture and the people you work with. It's not just looking forward to $15 an hour."
Gelman said that to address the "crisis situation in the bar and restaurant industry," restaurateurs have to listen more than they talk. Check references — "it's a mistake not to follow up," she said. She's on the same page as McDaniel about normalizing the jobs.
"Our industry is notorious for arbitrary scheduling," Gelman said. "It's not common in our industry for a worker to have a steady schedule ... one week you work nights, one week you work days. You can't have a life the way it is now. You can't make a plan. You can't do a Zumba class on Wednesday because you never know if you're going to have to work or not. It's unprofessional."
Transparency is essential, too. If someone asks for a raise and the restaurant denies it, explain why. Tie the success of individual employees to the success of the restaurant as a whole, experts say.
Chicago restaurant Blackbird started offering informal butchery and cooking classes to employees last year as an innovative way to keep its staff. Christina Duski, general manager of Estrellon downtown, said training outside business hours is essential for any higher-end spot.
"The number one reason I get for people staying at Estrellon is they like having strong relationships with the rest of the staff," she said. She's accepted turnover as "part of restaurant life."
"You do everything you can to cultivate a positive and welcoming environment, with the understanding that some people will still weed themselves out," Durski said. "We've lost four employees in the last three weeks, but we had a good stretch of six months with minimal turnover.
"It doesn't even phase me at this point. Quite honestly, you can't allow it to or you'll lose your mind."
Restaurants have been trying creative solutions to address gaps on the schedule. When Salvatore's Tomato Pies in Sun Prairie lost another dishwasher, they decided to hire a line cook instead. Now everyone in the kitchen takes a dish shift once a week.
On a recent Tuesday, Laila Borokhim was sitting in the emergency room with a small blood clot in her leg when she got a call about Joon, her new Persian restaurant on Monroe Street. The cook was sick again. Borokhim couldn't fill in herself, so she had to close.
"In most jobs there's a backup plan. Like teachers, there are substitute teachers," said Borokhim, who also owns Noosh on Regent Street. "In the Culinary Ladies Collective we've kicked around the idea for ringers, like, 'Hey, this person didn't show up, I need a dishwasher ringer, I need a line cook ringer.'
"We need to make sure we're not exploiting workers or violating any laws."
Wally Graeber had been working a few nights a week at Harvest as a "Swiss Army knife" — someone who can move from expediting (checking orders for timeliness and accuracy) to plating desserts to polishing silverware and back to expo. Sometimes on the busiest nights, it can be a challenge to balance staff across the restaurant.
"I went in on Valentine's Day to be front of house service, and five minutes into my shift the kitchen manager comes out and says, 'Hey, can we steal Wally?'" Graeber said. "She said, 'No,' initially, 'We need you up here.' But later, she said, 'If they really need you, they can have you.' ... If they're missing a person in the kitchen, that's going to affect the whole stream of the night.
"So I ended up going in the kitchen for three-fourths of it, and then went to the front of the house."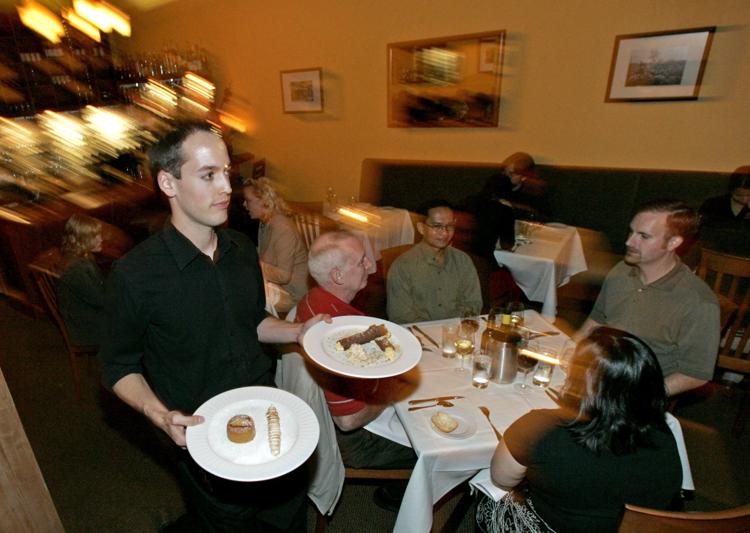 Knife skills and networking
Graeber is a product of one of several training programs sending culinary hopefuls into the industry. L'Etoile founder Odessa Piper is a founder of and adviser to the Food Artisan Immersion Program at Taliesin, Frank Lloyd Wright's historic home in Spring Green.
In 2018, the pilot year, the goal was to give a small cohort of students a hands-on education in local sourcing, farming and progressive culinary philosophy while employing them in Taliesin's Riverview Terrace café. But for the first cohort, Graeber said, the demands of work edged out the education.
"It was rewarding for my development and skill set," Graeber said. "But they were really short staffed. The choice was to start the year off with a skeleton crew. We were open seven days a week, and no one wanted to give us the freedom to go offsite from that restaurant."
Graeber said this year's program will improve several elements based on feedback from the first group of students.
"They've made a good attempt to bring the education back to the forefront," Graeber said. "I'm very confident that the new group will have a better experience."
Taliesin's program is focused on creating new local food advocates. Other programs, like Just Bakery's 16-week curriculum and FoodWorks' three-week "First Course," aim to connect underemployed populations with restaurant jobs. According to the Wisconsin Department of Workforce Development, when overall unemployment was 2.5 percent in 2017, the rate for African-American workers was more than twice as high at 6.9 percent.
FoodWorks, which has graduated two classes and 12 people total, aims to address this gap. Director Matt Feifarek said he is hoping for two to three more classes this year, noting that students are seeking out FoodWorks as much for the networking and introductions as the training.
Just Bakery, a Madison Urban Ministry program that already trains dozens of people each year, has been a key collaborator in getting FoodWorks off the ground.
"The students have for the most part really liked the classes," said Chandra Miller Fienen, a co-founder of FoodWorks who is currently on the board of directors. "They gave them more confidence in knowing that they could go in and get a job at a higher-end or more stable employer."
The requirements of the program make kitchen managers "confident the person is going to stay and not flake," she added. "It solves an employer's pain point."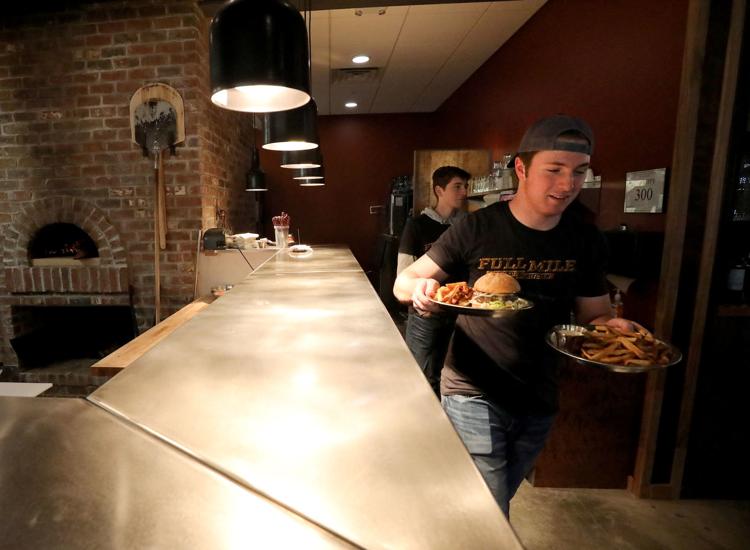 Brian Hamilton opened 1847 at the Stamm House and managed Rare Steakhouse, among other local restaurants like the Weary Traveler and Graze. He owned a bar in Copenhagen and has been in the industry since he was a teenager in his father's bar.
Hamilton has sworn off management unless it's his own restaurant, but after more than 30 years he has advice to pass on. First, he said, the pay scale needs fixing.
"One problem with keeping staff is the divide between front of house and back of house," Hamilton said. "You have dedicated cooks making less than a college student in it for one or two years.
"If I were opening a restaurant tomorrow the pay would be more equitable. I would want everybody to make a base wage and tips to be pooled as equally as possible among everybody who's not management."
Hamilton has seen the benefits of educational opportunities. ServSafe certification, educational training for managers, food handlers, prep cooks and others, doesn't cost much for an employer (about $125). But it can make a big difference for an employee, especially if it's tied to a raise.
"At the Weary Traveler, I tried not to make a raise automatic," Hamilton said. "Did they have new responsibilities, learn a new station? Let's say they started as a fry cook. Have they learned saute? Have they gotten ServSafe certified? If so, then yeah, give them a raise."
Hamilton is tentatively encouraged by new federal laws around tip pooling that changed last year to allow back of house workers to be tipped out. When the law changed, many worried that restaurant owners could put downward pressure on all wages. Hamilton thinks the change has the potential to make the whole system more equitable.
"If you open a restaurant and are paying servers minimum wage, $7.25 an hour," Hamilton said, "and you're paying your kitchen manager $12 an hour, and everyone's walking with a comparative amount of tips? You'd get a more integrated staff, a more dedicated staff and a more harmonious staff. And you'd be able to keep both your front of the house and back of the house people."
Some servers are doing this on their own. During one busy Tuesday night shift at Harvest, servers divided some of their tips to give to the dishwasher.
"We had a great night, so we tipped him out and thanked him personally," Graeber said.
The servers wanted to guarantee they'd have someone dependable around, he said. The dishwasher was a team player, and the tips said, "we want you to be here."
Hamilton wants to see more restaurants offer paid vacations and "benefits that are easier to get." If a person has to work 37 hours a week to be eligible for health insurance, that excludes 80 percent of front of house staff. With six or seven hour shifts, "they'll never be able to work that much," Hamilton said.
And as much as staffing issues are linked to pay, some parts of restaurant culture also have to change. McDaniel tells clients to focus on three essential things: training, education and transparency.
"The idea that we have a deficit in the number of good people available I hear constantly, that there are not enough good, reliable staff out there," McDaniel said. "That idea is misguided. Reliable staff will find the better jobs.
"People need jobs that pay well, and restaurant jobs should be on that list."
True, manual labor jobs in restaurants are never going to be "really great paying," McDaniel said. "Nobody's going to pay $30 an hour. But it doesn't mean those jobs can't provide a fulfilling work environment if people are treated well and given the chance to move up.
"It's a chance to say, 'I don't care who you are or where you started, I'm going to give you a clear path to advance if you do the work.'"
Stay up-to-date on what's happening
Receive the latest in local entertainment news in your inbox weekly!