If Ground Zero Coffee decides to open again after the pandemic winter, the 24-year-old Williamson Street café will be a different place.
"We will have to hire all new staff, train them," said Lynn Lee, who co-owns Ground Zero and two (open) locations of Cargo Coffee with his brother, Lindsey Lee. "It's a daunting thing to face opening a new coffee shop in the spring, even though it's an old coffee shop. At the moment we're not sure what the future is."
Ground Zero is among several local cafes, including Cool Beans Coffee Café, Porter and the Capitol Square location of Colectivo, to close temporarily during a season that's historically slow and worse, with pandemic-related restrictions on indoor seating.
Yet others are expanding. How was Grace Coffee able to open a fourth café in two years while others are closing?
"We're learning how well positioned some companies are in terms of cash," said Nick Brown, founder and editor of Daily Coffee News. On the other side, "we're seeing a lot of owners, for the first time, doing a detailed and strategic assessment of risk in their business model.
"They're doing the math at how long they can sustain themselves at X amount of sales over X amount of time, and they're having to make tough decisions."
The pandemic has pushed coffee retailers to more closely control their supply chains. Cafés are bringing bakery in house (Ancora), roasting their own beans (Crescendo Espresso Bar) and cooking from scratch.
Mother Fool's Café on Williamson Street started a general store with local art, produce and masks. Bradbury's Coffee on North Hamilton Street installed a walkup window in December. Ledger Coffee, in Garver Feed Mill, hosts vegan bakery pop-ups. The owners of Barriques started a social media video series.  
Some coffee shops are "willing to accept that business is changing," Brown said, while others are holding on and waiting to get back to normal. Those willing to adapt have started selling more at-home coffee supplies, like AeroPress, V60s, filters and grinders. Roasted coffee now sells in two- to five-pound bags. 
"There's a line of thinking that by encouraging people to drink coffee at home, you're taking away from your business," Brown said. "But the more you engage your guests in truly quality coffee, including at home — they might not buy a latte from you that day, but they may come in and buy 12 ounces of whatever your coolest new coffee is.
"As small business owners, now would be a good time to cater to more of what people want and listen to them," Brown added. "Selling bigger bags of coffee was a great example of immediately responding to demands of customers. Even though it's not quite as profitable, it's what people want and need right now."
Here's a snapshot of how a few local cafés have adapted.
After early pandemic closures, the Milwaukee-based Colectivo Coffee group re-opened 19 of its 21 cafés in spring 2020. Of three Madison locations, two — on Monroe Street and State Street, near the University of Wisconsin-Madison campus — remain open. The café near the Capitol closed for the winter in November.
"Given the huge decline of foot traffic around the Capitol Square, the relocation of the farmers' market … the drop in sales was severe," said Al Liu, Colectivo's vice president of coffee. "The traditional coffee house experience has been turned upside down in the past nine months."
Colectivo saw a spike in mail order sales "almost overnight" last March, Liu said. "That's something almost all roaster-retailers experienced."
The company increased warehouse operations to deal with higher online orders. People were buying five-pound bags of coffee in larger quantities than ever before. Then, as cafés reopened, Colectivo launched curbside delivery through its branded app.
Meanwhile, employees at Colectivo have been pushing for a union for five months. Liu argued that the company needs to "focus first and foremost on the survival of the business."
"That's the top focus, just to get through and not have to downsize," Liu said. "To be able to have a company that's still here after the pandemic that can offer jobs to employees."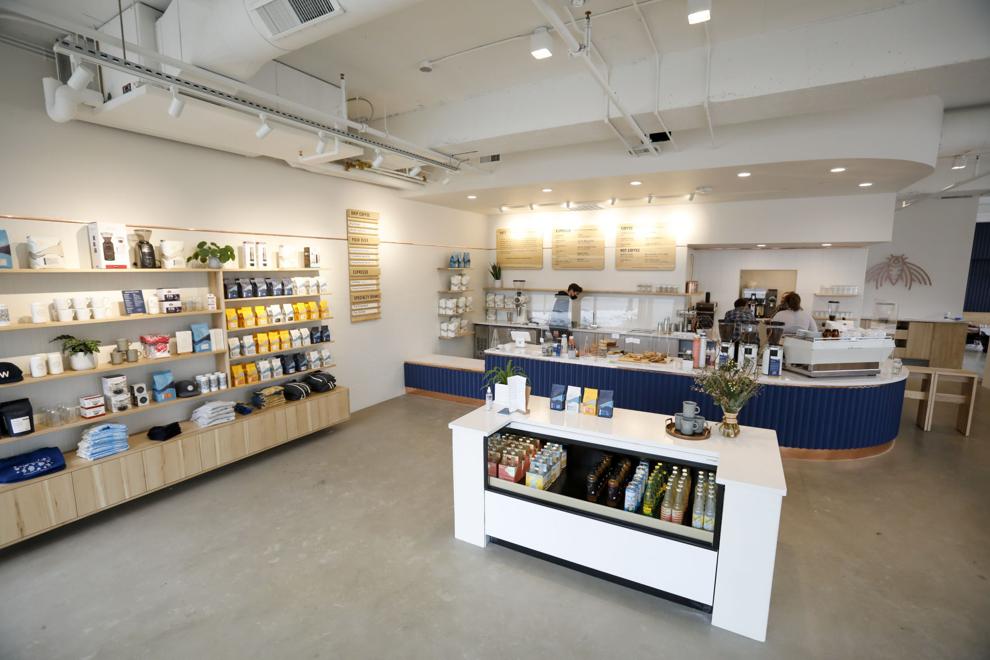 Wonderstate's 2020 roller coaster had wilder turns than most. The company started off the year as Kickapoo Coffee Roasters, the name TJ Semanchin and Caleb Nicholes chose for their Viroqua roaster (and eventual four cafés) in 2005.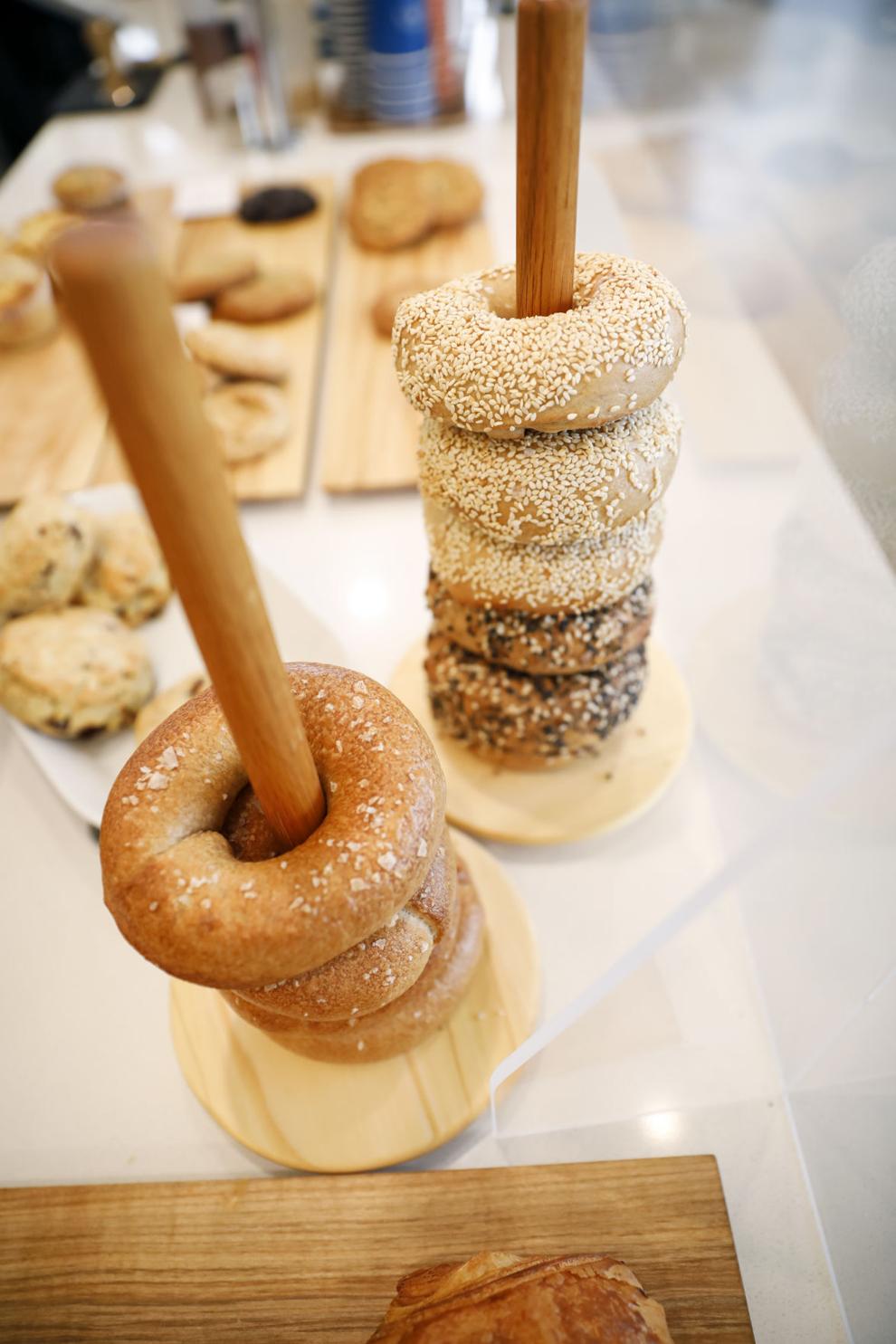 They'd planned a name change and rebranding out of respect for the Kickapoo tribe, as well as the opening of their first Madison retail location. The timeline for both changed.
In June, then-Kickapoo posted support of the Black Lives Matter movement, then realized the delay on the name change undermined their credibility. They announced it June 11. The café at 27 W. Main St., originally planned for summer, opened on Dec. 30.
"There's a comfort in opening now, because we're not having to invent ourselves on the fly," said Kyle Beach, Wonderstate's Madison café manager. "We're opening with a small crew and limited hours, giving ourselves time and space to prepare for, hopefully, a busy summer."
The Madison café has tapped chef David Blair to create an ambitious food program, with house-cured lox and sandwiches with ingredients like pickled beets, poached eggs, chimichurri and gochujang. Semanchin calls Wonderstate "farm to cup," with pourover options like organic Ethiopian coffees (Chelbessa carbonic process and Danche Barako) and a rosemary clove latte called Hinterland.
Wonderstate's new Madison café is open from 7 a.m. to 2:30 p.m. Wednesday through Sunday. A summer patio could be put in pending city approval. Semanchin and Beach are hoping for a 24-by-30-foot grid similar to the one at Colectivo, and street seating like at nearby Canteen.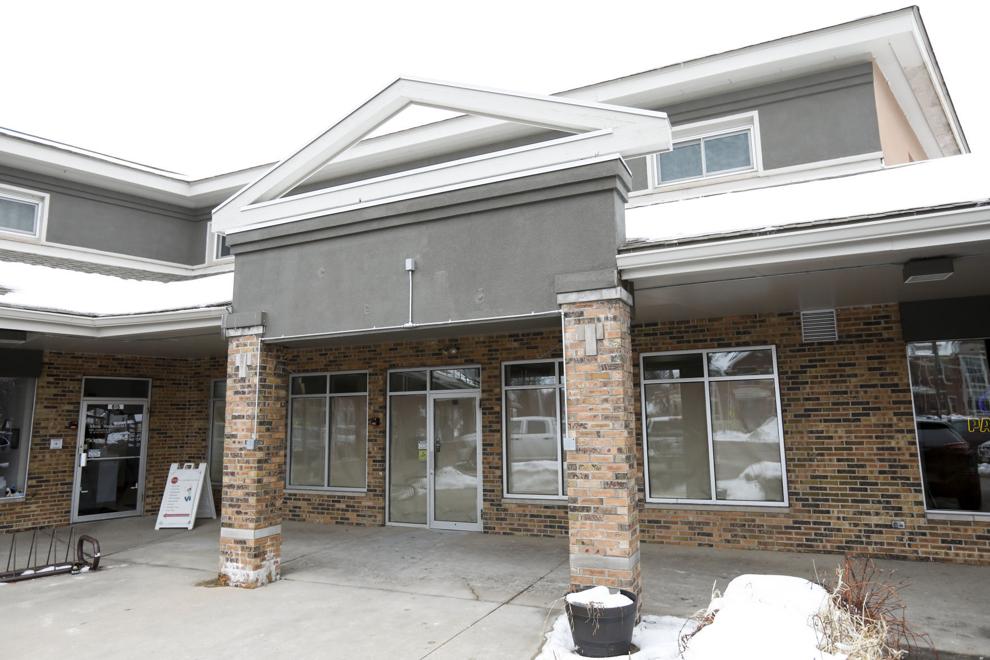 Owner Tori Gerding had been looking for a third Ancora Coffee location for awhile when Manna Café and Bakery closed in June 2020.
"We wanted to be a part of the community we moved into," Gerding said. "As much as I love that neighborhood, it didn't make sense to compete."
With Manna leaving Lakewood Plaza at 611 N. Sherman Ave., Gerding saw demand and opportunity. She asked the landlord to paint and, for spring, got permission to put in additional outdoor seating. They will have about 20 spots down the sidewalk toward the former Jacobson Bros. Meats and Deli.
"Every square foot is important until we get back to a sense of normal," Gerding said.
Ancora moved in its baking operations last week, a menu of croissants, bars, cookies, breads and more developed by pastry chef Kristine Miller. Gerding hopes to open by Feb. 1. Hours will be 6:30 a.m.-3 p.m. hours on weekdays and 7 a.m.-3 p.m. on weekends. This cafe will have the same menu as Ancora locations downtown and in Shorewood Hills, on University Avenue.
While she's excited to be opening, Gerding has also felt a little sad to watch the changes at the coffee shop from her King Street atrium office.  
"Prior to COVID we had a mix of students, professionals for meetings, moms or dads with kids, grandparents," she said. "Now there's not a ton of business meetings happening. People aren't taking their kids out. We have a good chunk of college kids looking for wi-fi, but it's strange for us.
"We miss our customers. But we're grateful."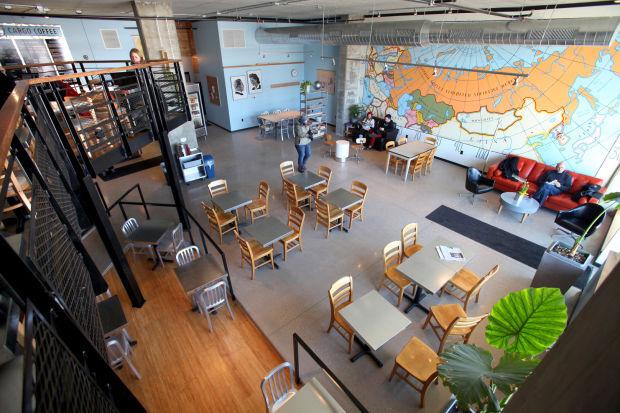 Cargo Coffee has what Nick Brown called "a classic coffee shop model" — the business roasts its own beans but it's not pretentious, and the three locations are known to be comfortable and genuinely open.
"Unfortunately the coffee retail segment has been hit hardest of all the coffee businesses," Brown said, worse than roasters.
Cargo's two locations have drive-thru windows, something Ground Zero cannot install. They've kept business going that way, and have continued community outreach by moving a series featuring local musicians to an online format. Upcoming performances, curated by Dana Perry, include Maddie Batzli, Rairie, Benjamin Rose and Sarah Burgess.
"My brother and I have been active in the music festivals in Madison, volunteering and donating," Lynn Lee said. "We trust and value (Dana's) opinion so much. The talent she's been able to bring in … creating music and performing has been wonderful for the shop."
The Lee brothers both live on the east side, and the thought of closing Ground Zero permanently is painful. Yet it's also been a gift to slow down, take a breath and spend more time with family, Lynn said.  
"2020 has been exhausting," he said. "We're trying to pivot, trying to keep the business afloat and keep our staff protected and healthy.
"If you can, support local businesses," he added. "If we don't, we're going to lose what makes neighborhoods wonderful. Support them when you can."