Vodka made from Door County honey, a rye aged for just a couple of weeks in La Crosse and sexy spirits with pin-up style graphics from Detroit will all make their Distill America debut this year.
Distill America, a celebration of domestic distilleries held Saturday, Feb. 16 at the Edgewater hotel, is turning 11 this year. Some 92 distilleries are scheduled to fill the Edgewater's event space on Lake Mendota, and organizers say the event can't get much bigger without moving to a larger location that would inflate ticket prices.
"We don't want to do that to our customer base, because the whole reason we started this was to get those people in the room," said Fred Swanson, who with Adam Casey launched the first Distill America in 2008.
"Everybody that works at Steve's, Star Liquor, Woodman's in the aisles, those people should be there or their boss should send them as an educational event," Swanson said.   
VIP tickets have already sold out, but $65 general admission tickets (6-9 p.m.) and designated driver passes are still available (among the nonalcoholic tables will be NessAlla Kombucha and Top Note Tonic). There is a brunch scheduled for the following day at Merchant.
Swanson, now a national brand ambassador for Dancing Goat Distillery in Cambridge, co-organized Distill America 2019 with Casey, Scott Maurer, Kevin Guthrie of Frank Beverage Group and Joe Tarpey of Breakthru Beverage Wisconsin.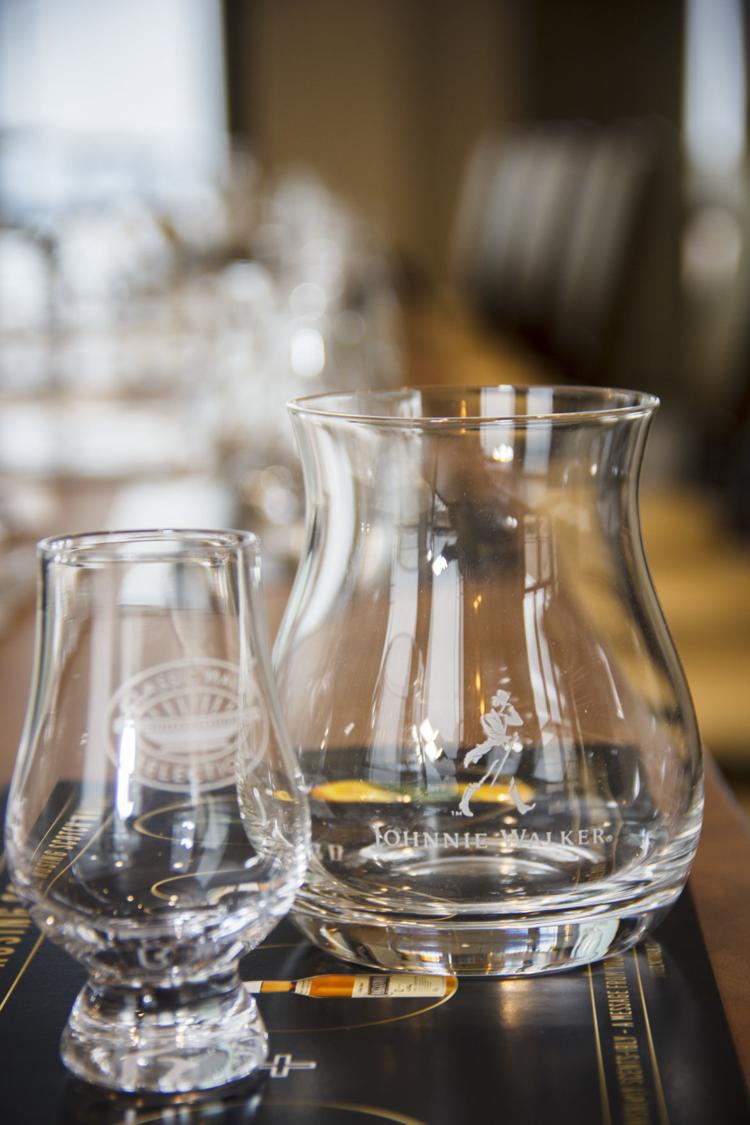 There are a few minor changes this year. Spirited Women will run a proper bar instead of a cocktail cart. Distilleries set to attend range from big names like Jim Beam, Four Roses Bourbon and Tito's Vodka to Spirits of St. Louis and J. Henry & Sons, a bourbon maker in the town of Dane that has launched a new product at the festival every year.
"We're seeing more distillers doing things like amaro and herbal liqueurs specifically for cocktailing," Swanson said. At distillers like the Minneapolis-based Tattersall Distilling, "We're seeing more herbal things, and cocktail ingredients" like bitter orange, sour cherry and floral liqueurs.
"People are making bitters, dialing back the juniper in their gin," Swanson said, and "developing low- or no-alcohol cocktails. We have to innovate and have something for everybody."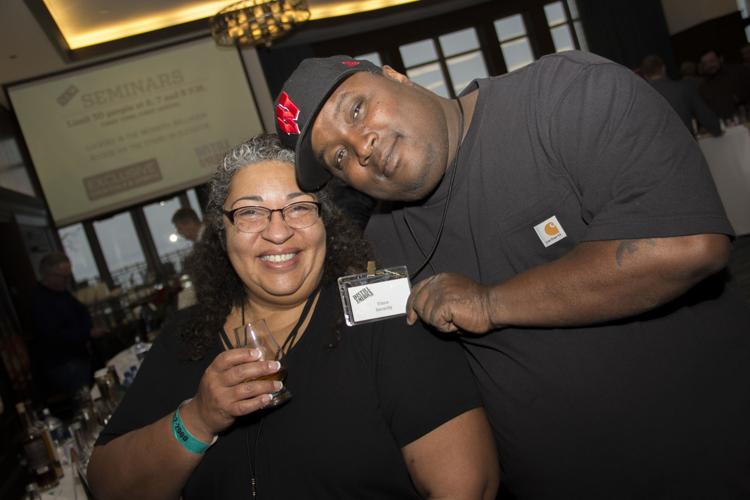 Because liquor store shelves have become so crowded, it's essential for distillers to get their products in front of people who can sell them by hand. Most customers won't go to the store and grab some new Washington bourbon or Vermont aquavit they've never heard of.
"It's one thing to take a flyer at $10 a six pack or $10 a four pack," Swanson said. "It's another thing to take a flyer at $35 to $60 a bottle. Hand selling is important in craft distilling, even more so than craft beer."
Though legal battles continue and some predict a bubble burst, craft distilling is booming around the country. Tasting rooms change the tourism landscape of small cities like Traverse City, Michigan and San Luis Obispo, California. One of the new distilleries coming to Distill America this year, Rush Creek Distilling from Harvard, Illinois, built at its tasting room seven miles from the Wisconsin border.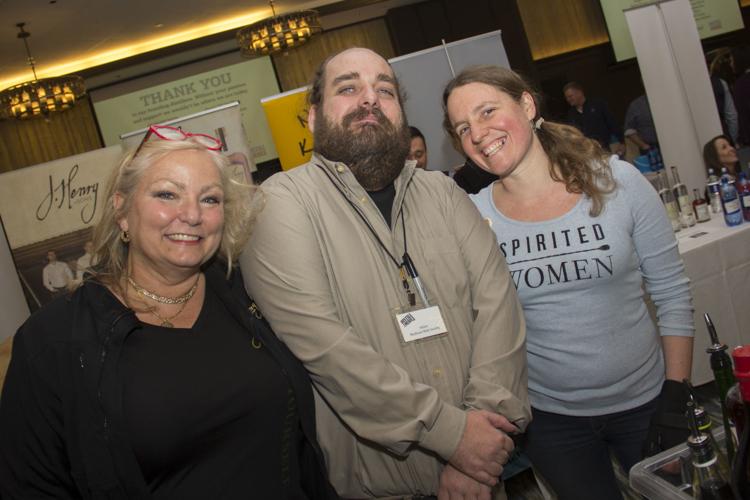 "We bring in a lot of people from a large geographic area," said Mark Stricker, co-owner of Rush Creek. "There were some gals in from Indiana going up to Lake Geneva for a girls' trip and this was their two-hour stop."
Founded in 2015, Rush Creek is planning to bring to Distill America a vodka, a gin, a 5-year corn whiskey and its 10-year Trophy Whiskey, a spirit they picked up on the recommendation of a friend who owns Ugly Dog Distillery in Chelsea, Michigan. The whiskey was outside of the original maker's specifications, so Rush Creek jumped on it and bottled it themselves.
"The Trophy Whiskey is a sipper," Stricker said, while the 5-year whiskey "makes a great Wisconsin Old Fashioned."
A brook trout on Rush Creek's label emphasizes its commitment to clean waterways. Environmental interests are a common theme for Wisconsin's craft distilleries, too.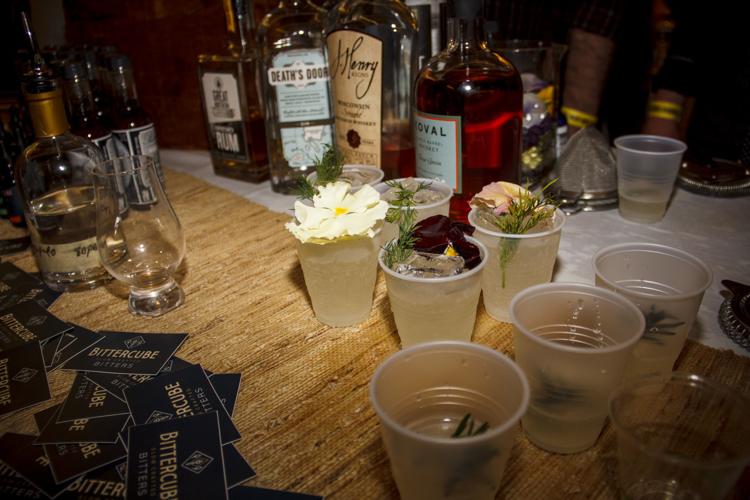 "We spend so much time with our family farmers developing these grains," said Nick Weber, who opened La Crosse Distilling Co. with Chad Staehly and Mitch Parr on Labor Day weekend 2018. La Crosse's gin and vodka are certified organic, made from "heirloom, non-GMO, old school grains," according to Weber. New at Distill America will be a light rye, aged for less than two weeks. 
La Crosse Distilling is looking to hook tourists with a tasting room and restaurant featuring Minneapolis chef Jorge Guzman, a 2017 James Beard Award finalist. The distillery has plans to scale up to 20,000 barrels annually in the next few years, but Weber is wary of growing too fast.
Weber said they picked up some whiskey already in barrel that had been made by Death's Door, the Middleton distillery that recently declared bankruptcy.
"We're not going to take short cuts, fast age anything, go the small barrel route," Weber said. "We're giving the spirits time to rest and doing it right. You only get one first impression with these products, with your brand. It's important to hold onto that brand integrity."
Others new to the festival this year include Vanjak Vodka, a Golden, Colorado-based company that makes triple sec and sweet gin in addition to straight up gin and vodka. Rusted Crow Spirits, makers of Davy Jones Rum and Murder Mitten Moonshine, is based in the Detroit metro area and has a sexy steampunk vibe.
Hatch Distilling, based in Egg Harbor, opened its tasting room doors last summer and will bring its honey-based spirits to the Edgewater. Locally, Two Tall Distilling in Sun Prairie makes London Dry and barrel aged gins and is coming to Distill America for the first time. Chris Staples does brand development for the distillery and said they're also planning to bring a chokeberry gin and some early whiskey. 
In related events, Lew Bryson, author of "Tasting Whiskey," will host a master class on Canadian whisky during Distill America. On Friday, Feb. 15, he is set to give a talk and sign books from 5-7 p.m. at The Old Fashioned with J. Henry, Wollersheim Distillery and Dancing Goat.