The most inventive new cocktail bar in Madison isn't technically a cocktail bar at all.
State Line Distillery has been open for about a month, run by John Mleziva and Mark Anunson, formerly of Few Spirits in Illinois.
So far, Mleziva and Anunson make two spirits: a sage-forward gin and a surprisingly full-bodied vodka. Both have wheat and barley as their base and are distilled in a 1,000-liter, 28-foot-tall Kothe still from Germany.
"We will be doing unaged spirits, but not white whiskey," said Mike McDonald, State Line's bar manager and spirits ambassador. "We'll be aging single malt whiskies in the style of Scotch."  
Until those are ready, McDonald is shaking and stirring a cocktail menu with just two spirits.
McDonald left Milwaukee to become the opening bar manager at Field Table on the Capitol Square, then joined State Line to run the bar program and tend bar Thursday through Saturday.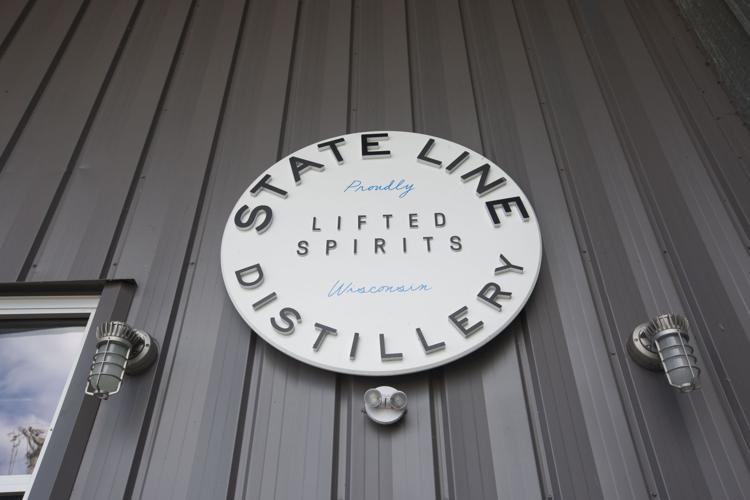 Like Old Sugar Distillery nearby, State Line is licensed as a tasting room. Bartenders can't use any alcohol in their cocktails that wasn't made in house.
That includes bitters. They're dispensed as just drops per cocktail, but because they're made with high-proof neutral spirits, they count as alcohol.
McDonald tackles that challenge by making his own syrups. He uses ingredients like grapefruit oil and buchu leaf, a South African shrub. He'll also be making liqueurs and bitters.
Sipped straight, State Line's vodka ($28/ 750 mL) has a fuller body than most, with a slightly fruity characteristic that recalls fresh pears. State Line's gin ($32/750 mL) is closest to London Dry in style. Sage and lemon wrestle for prominence with the juniper in the blend.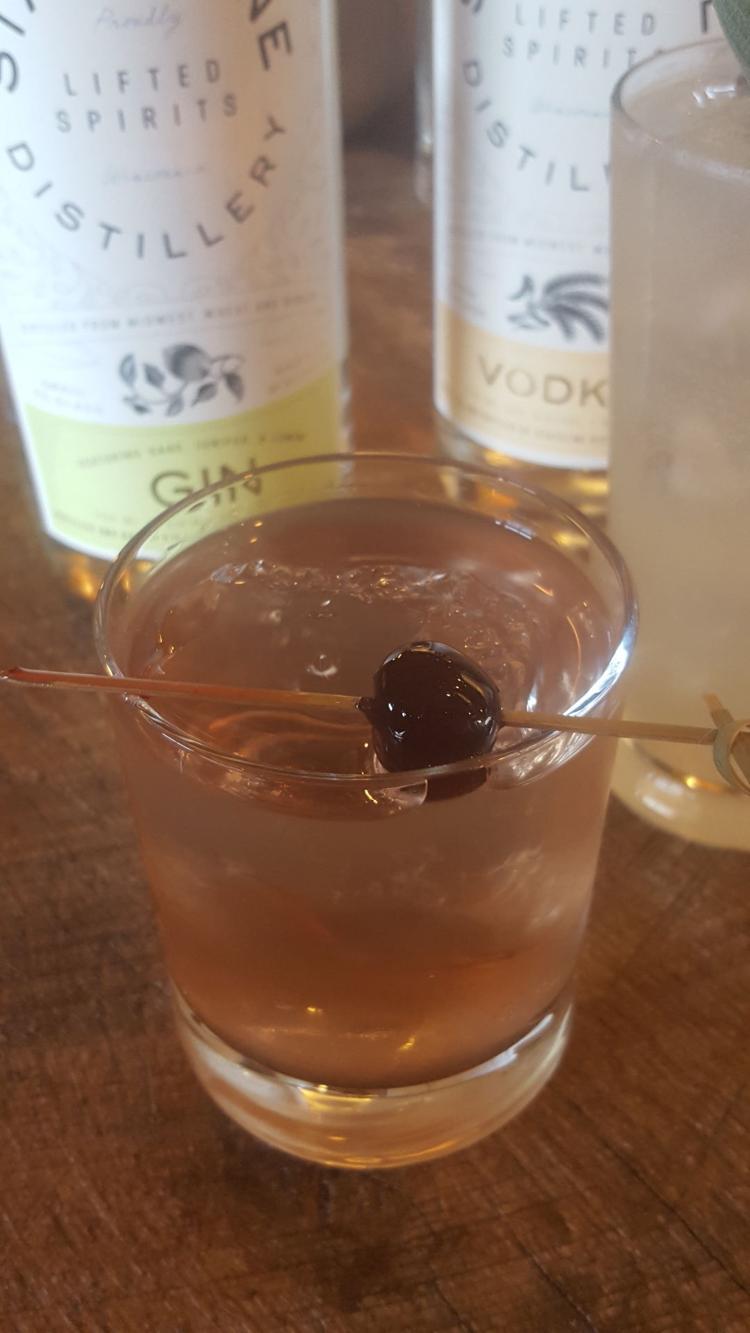 "We're trying to keep it more crafty," said McDonald, noting that the grains in the spirits come from Briess Malt & Ingredients Co. in Chilton. "You know the farm to table movement. Grain to glass is kind of the same thing."
State Line's opening cocktail menu incorporates classics and riffs on classics, like a mule ($10) with ginger-lemongrass syrup, a gimlet ($9) and a Collins ($10).
The gin menu includes the Clover Club ($11), sweetened with raspberry syrup and frothy with egg white, a Southside (lime, mint, sugar, $9) and a Bee's Knees ($10) shaken with lemon juice and honey syrup.
"We wanted to start with classics, because that's where all cocktails originate from if we're making them correctly," McDonald said. "If people like those, then they should like the ones we step out of the box with."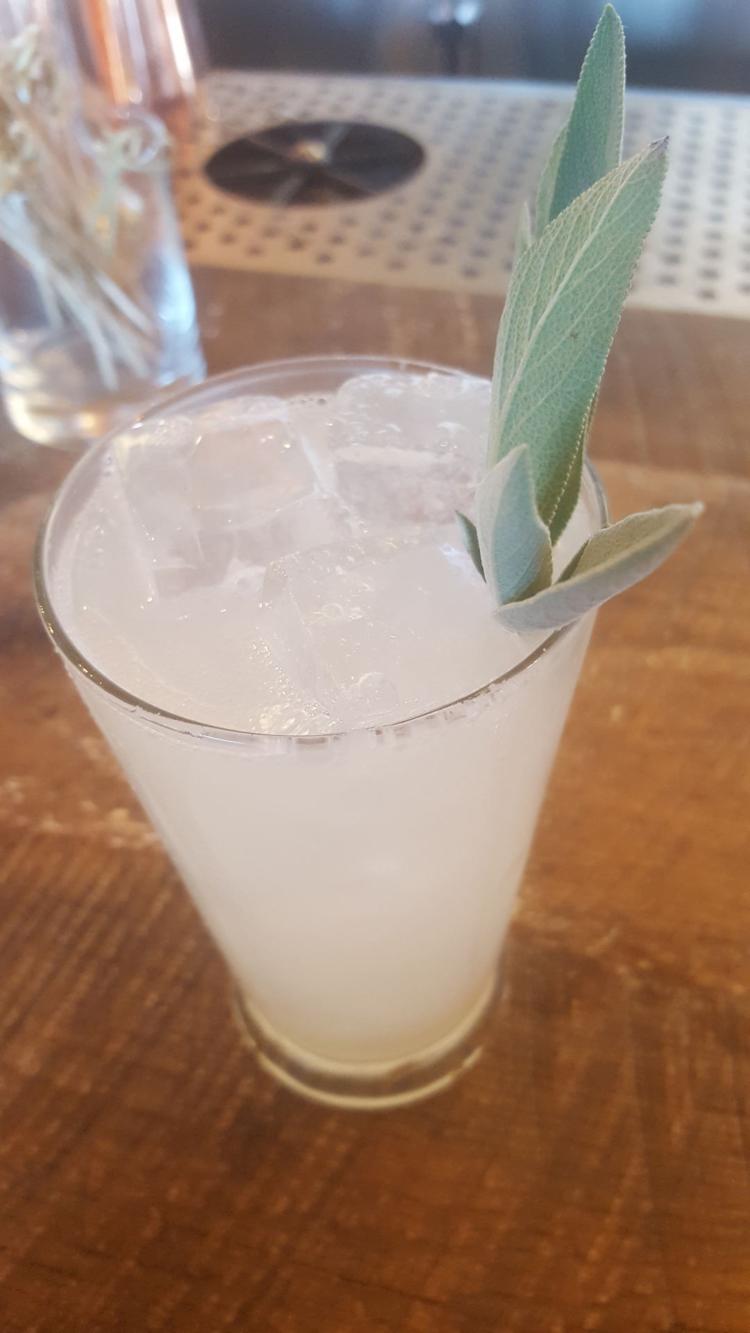 For Persephone's Fate ($10), McDonald makes mango-grenadine by infusing pomegranate juice with dried mango and sugar and cooking it sous vide (at a low temperature in a water bath) for two hours.
Currently served with a huge, bespoke ice cube, the cocktail will likely incorporate aromatic bitters as soon as McDonald has finished making more.
State Line's Cosmopolitan Bias ($10) puts a spin on the "Sex and the City" classic with a cranberry orange syrup called oleo sacchrum.
"It's a way of extracting citrus oils from peels," McDonald said. "The sugar draws out the oil and creates a vibrant oil-syrup. It was a main ingredient in most punches."
For cocktail enthusiasts making that cosmo at home, McDonald would combine fresh cranberries, orange peel and sugar. Leave them in the fridge overnight, then combine the mixture with water and strain.
The finished cosmo simulates citrus vodka with spirit and lemon peel shaken briskly with ice — a way to simulate lemon vodka for home bartenders who don't want to spend the extra bucks on Citron.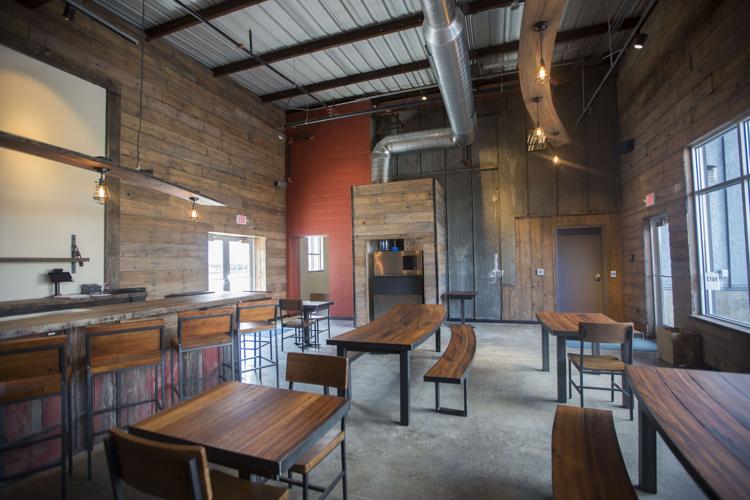 State Line plans to regularly host food carts, including Ugly Apple serving brunch, weather-permitting, most Saturdays in November to go with State Line's bloody maries, greyhounds and screwdrivers. Underground Food Collective's truck is set to vend on other nights.
Other spirits, like apple brandy, rye and single malt whiskies, are coming in later months (and years). McDonald also recently launched his own cocktail consulting and custom ice business called Beaker & Flask Beverage Co.
McDonald plans to build State Line's list of nine cocktails "to twice the size it is."
"We want a classic side and our side," he said, "just like every other program around town that does good cocktails."
As more spirits are introduced, he'll continue to find ways to balance State Line's cocktails with fewer tools in his arsenal. It's been a compelling test.
"It was definitely a challenge," McDonald said. "That's the reason I wanted to take part in this. I wanted to build the tools in my repertoire. I like to play around, make a lot of weird syrups and find cool ingredients. It's been great so far."