What comes to mind when you hear the word Delta? Rivers? Fraternities? Airplanes?
For Tim "Pio" Piotrowski, it's the symbol in math and science that represents "change." It's a concept that can be found in every aspect of Delta Beer Labs, the new brewery he's opening next January in the Novation Campus on East Badger Road. What's beer after all but the product of changes applied, just so, to grain, hops, yeast, and water?
Born and raised in Stevens Point, Piotrowski's initial plans for Delta Beer Labs started five years ago. Following an apprenticeship at Oskar Blues in Colorado, he relocated to Minneapolis where he designed, built, and operated the brewery at the Freehouse which would go on to become the largest volume brewpub in the state.
It was at the Freehouse where Piotrowski got the experience and built the connections he'd need to start his own brewery from the ground up. In the year between leaving the Freehouse and starting Delta Beer Labs, Piotrowski hiked the Appalachian Trail. It gave him a lot of time to think. But he pointedly bookended the 2,200 mile trek with letters to friends and family updating them on his experiences as well as priming anyone who might be interested for the opportunity to invest in Delta.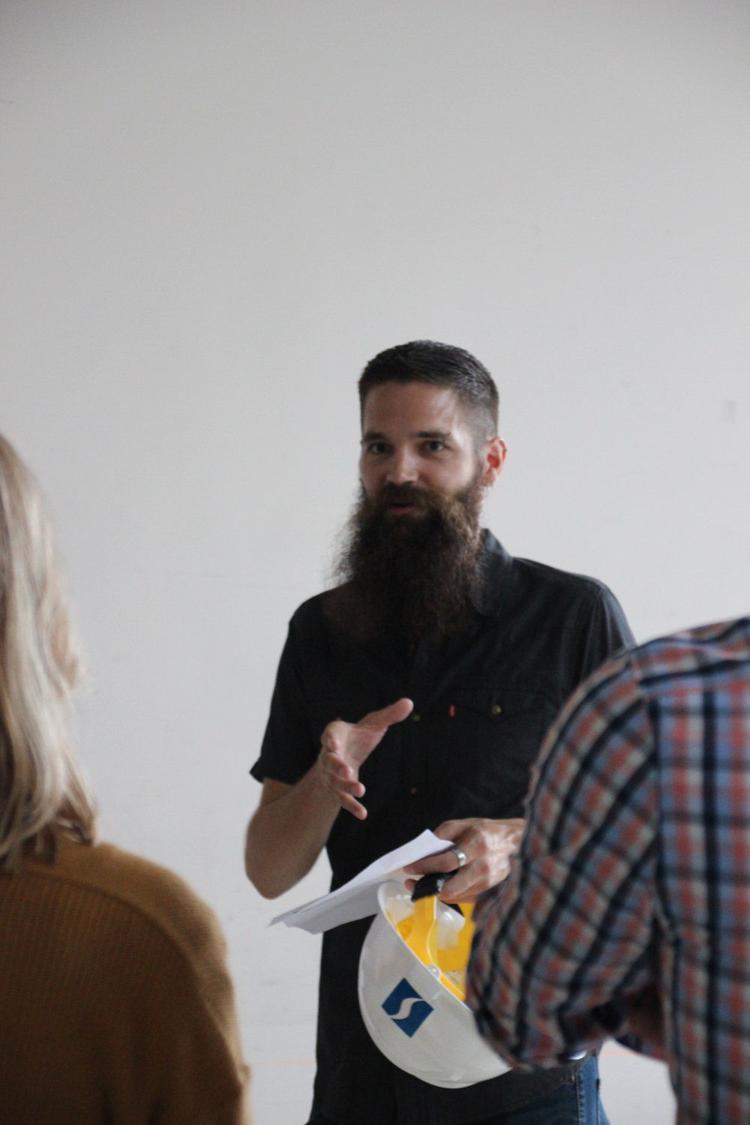 Not just looking to perform the prestidigitation that is the brewing process, Piotrowski has also set his sights on changing the way breweries interact with their communities as well as how they treat their employees. There's even has a quote from Paul Wellstone, the late Minnesota Senator, baked into his business plan, he tells me: "We all do better when we all do better."
Everyone doing better is why patrons at Delta won't find a place to tip their bartenders on their receipts. The whole to-insure-prompt-service thing will be scrapped altogether in lieu of everyone who works for him earning well above minimum wage and participating in a revenue-sharing program.
"All employees in our company, whether they're a delivery driver or a brewer, a beer-tender, they'll get a share of all the revenue" Piotrowski said. "It's about equality and it's about a great place to work and it's about employees working for a mission as opposed to working for tips."
Beers at Delta will be a dollar or so more than you might pay elsewhere, but that's the amount you'd be leaving behind for the staff anyway. Best of all, it's getting spread around much more evenly.
Piotrowski is looking to use Delta Beer Labs as a way to change the ways the community connects with organizations making a positive impact. "As a for-profit business," he said, "we can create a venue to support non-profit businesses and also bring community together to keep issues relevant."
The eventual vibe of Delta Beer Labs, which is still under construction, will be an approximation of a high school science classroom. Beakers on the wall, a two-story chalkboard for tasting notes and other info, and stools and chairs designed to take you back to the last time you likely played with a bunsen burner. Some highly specific nostalgia-inducing black resin countertops will tie the high-ceilinged tap-room together. Unlike your typical science laboratory, though, this one will have shuffleboard and darts, real honest to goodness steel-tipped ones, Piotrowski promised.
They're still a couple of months off from installing all the brewing equipment, but Piotrowski is shooting to have eight beers on tap when the doors officially open in mid to late January. He's a bit cagey about what styles we should expect to see. He has yet to hire a brewer whose input will go a great length to determine the varieties they'll explore together. Piotrowski says he's a traditionalist, very much concerned with perfecting the fundamental techniques, and that he's hoping to find someone to complement that with an eye towards the more artistic aspects of beer production.
"When I look to hire brewers I'll look to hire someone on the creative side who wants to play," he said. "Then I'll use my structure, my focus on foundation, to make those recipes repeatable."
They'll have three core brands — an IPA, a something lighter, and something darker — but past that he won't elaborate, other than to say that he's interested in playing with sours and barrel-aged beers. The final goal is to have 10 to 12 original beers on tap, with seasonal varieties cycling in and out alongside small batches of oddball brews being tested out.