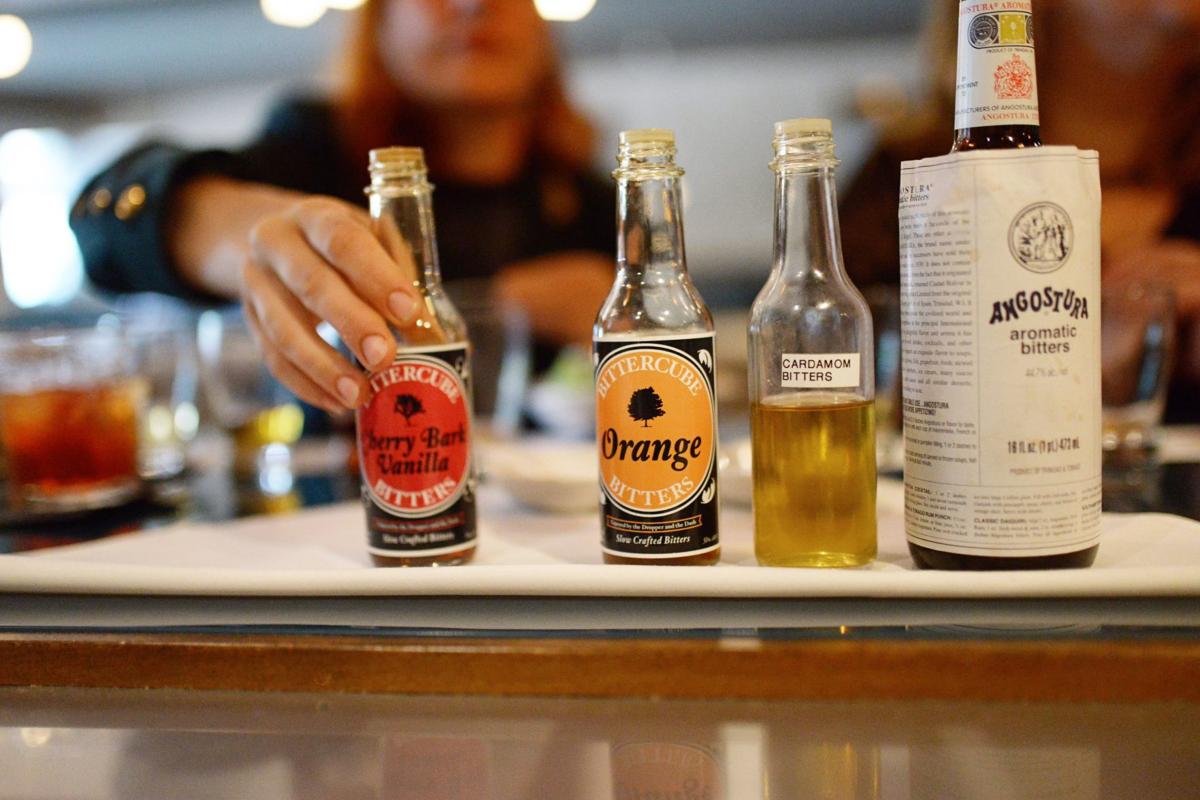 The way Liz Stolz describes it, making cocktail bitters at home is as easy as steeping tea.
"People don't know the history of bitters, and how easy it is to make," said Stolz, general manager of the Avenue Club and Bubble Up Bar on East Washington Avenue.
With Avenue bar manager Evan Ackers, Stolz has been teaching a Bitters Bootcamp, which had its first public event last weekend. The event sold out and two more have been scheduled.
The class combines an education about bitters, the Old Fashioned and Wisconsin supper clubs with a do-it-yourself lab on making bitters.
Stolz and Ackers separate the ingredients into flavor categories: sweet and savory, mulling spices and floral/herbal. Attendees mix and match, and everyone gets bitters in progress to take home.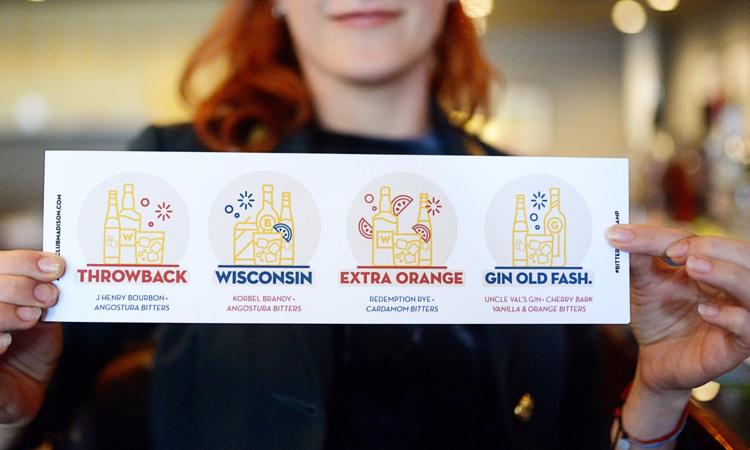 "Our signature drink is the Old Fashioned, and bitters is an essential part of that cocktail," Stolz said. "And it's so easy. You can use however many ingredients you want. You make your bitters and finish the process at home."
The only hard part, Stolz said, is getting the balance of ingredients right.
"I relate it to baking," she said. "If you're off a measurement, it can change the flavor profile. You might not come up with exactly what you want every single time."
This is how the craft cocktail movement moves. First bartenders made the quality mixers they couldn't find, like shrubs, syrups, tinctures and bitters. Then entrepreneurs began bottling them to sell.
Now classes like Bitters Bootcamp let customers know how cost effective making bitters at home can be, as well as how versatile they are. A few drops of bitters in a middling bourbon with water or even added to plain club soda can make them much more interesting.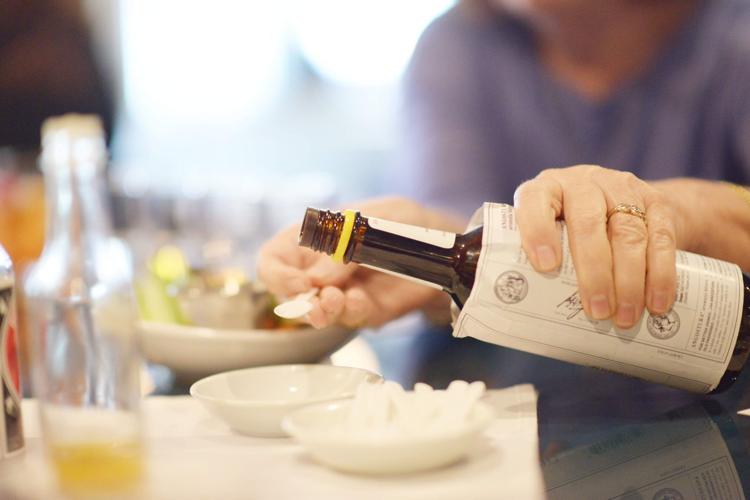 Bitters have two primary components: high proof neutral grain spirit, like Wild Turkey 101 or Everclear 151, and a flavor element, like orange peel, cloves, star anise or gentian root.
Some speculate that Angostura bitters, the classic choice for an Old Fashioned, has more than three dozen ingredients. The recipe is a closely guarded secret.
A decade ago, dedicated bartenders made their own bitters. Even with access to a wide variety of fine bitters from companies like Bittercube in Milwaukee and Scrappy's in Seattle, some still do.
"You can focus your flavor profiles," said Thor Messer, beverage director at Rule No. 1 Hospitality (Merchant and Lucille). "You can hone in and specify what flavors you're really looking for."
Alexandria Kjell at Heritage Tavern plans to make cranberry bitters for the winter. Mike McDonald at State Line Distillery makes bitters using a Yama cold brew coffee "drip tower."
Nathan Greenawalt at Old Sugar Distillery once made bitters in-house to add to a bottled brandy Manhattan. Chad Vogel, a longtime bartender and owner of the Robin Room and Mint Mark, made his own bitters for years.
At Avenue, Ackers makes three or four of the dozen or so bitters behind the bar. Past versions have included bitters made individually with cardamom, orange, Earl Grey tea and coffee.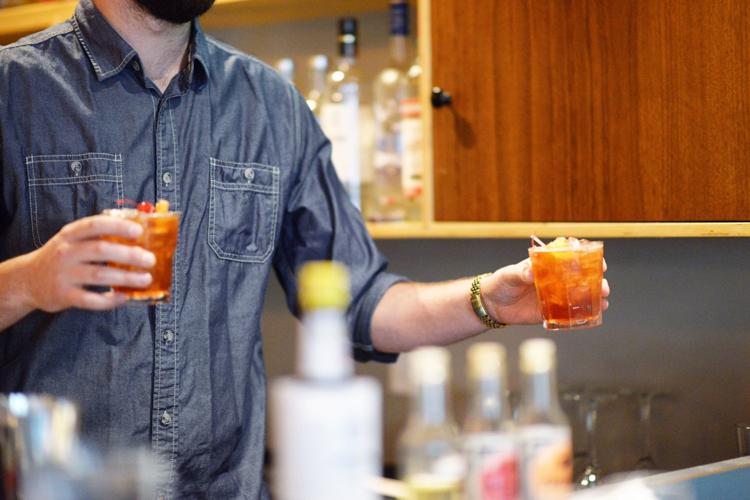 Most bitters start off with a classic base of roots or barks, like cinchona, cassia or wormwood. According to Messer, if you're working with these at home, you have to be careful — too much can be poisonous.
"You can also extract other flavors, your herbs, botanicals and nuts," Messer said. "Say I wanted something heavy on basil ... I could intensify that flavor and focus on that one."
Making bitters is cheaper than buying them, Messer said. But the advantage of established blends like Jamaican No. 2 or cherry bark vanilla bitters is that Bittercube has worked out the kinks, and they're consistent every time.
"There are so many really good products out there, and the producers of those products spent hours and years of their lives perfecting these things," Messer said. "There's a reason those bitters are so good.
"It takes trial and error to understand what's going to work," he added, "what's going to be too bitter or not too bitter, or too intense in flavor."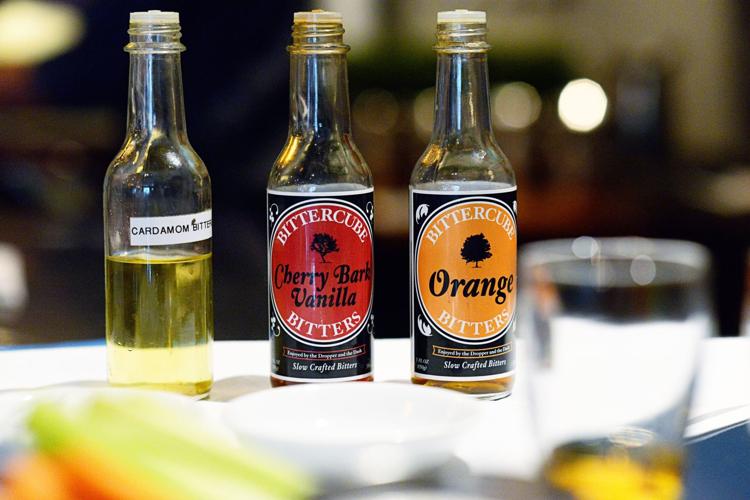 Avenue's bitters class started as an "essential Madison experience" that could be booked by a private group in partnership with the Greater Madison Convention and Visitor's Bureau.
Now that the event is public, two more have been scheduled this winter, one in December on the Saturday between Christmas and New Year's, and another in late January.
Most people don't realize that bitters are alcoholic, Stolz said. Teaching people to make them means "you'll never have to go without this key ingredient."
Her own favorite bitters are sweeter ones, like molasses and vanilla.
"It's my favorite stomach remedy," she said. "It changes a drink so much."
Stay up-to-date on what's happening
Receive the latest in local entertainment news in your inbox weekly!