Even among adventurous drinkers, it's easy for an unfamiliar liquor to get "lost in an international spirits zone," according to entrepreneur Seth Martineau.
Unknown or intimidating-looking spirits needed a makeover, Martineau and his colleagues decided. That's where Mesh and Bone, available in Madison since July 1, came in with a minimalist look and a counterintuitive marketing strategy.
The company has nearly no official web presence, preferring to meet in person with customers to sell spirits like shochu, arakku and sotol. The business model is to take (mostly) unknown alcoholic beverages from other cultures and rebrand them for a wider market.
"The approach we took with these producers is, we think your product is wonderful," Martineau said. But "if it's a brand no one's ever heard of from a country no one's ever heard of, it's easy to get lost."
Martineau founded Mesh and Bone with Scott Crist and Kevin Georges. The men see their role as "curators and guides who find the most unique products with cool stories and bring them to an audience who would have never found them on their own," Martineau said.
"All the products we've got are produced, bottled and labeled in the country of origin," he added. "We partner with these families and bring their unique products, untainted and un-dumbed down, here to the U.S."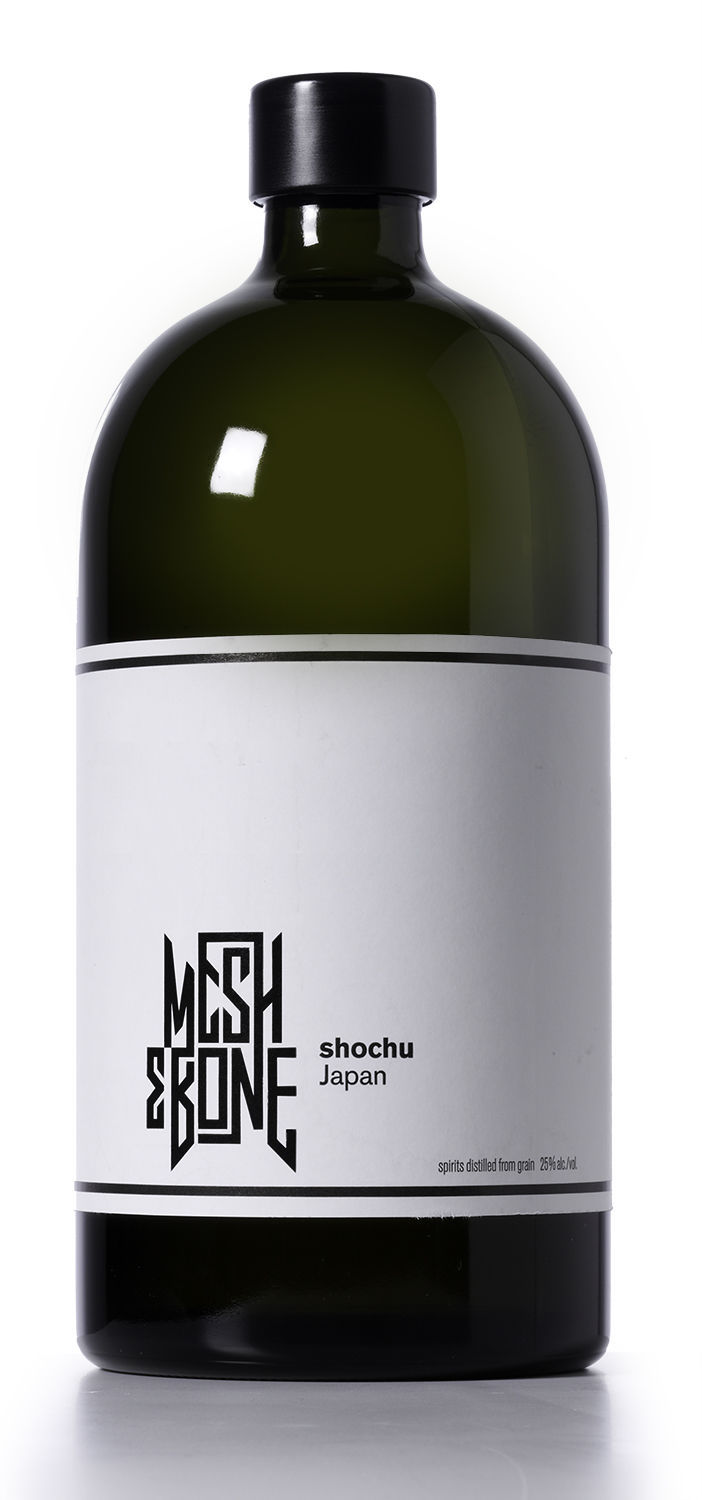 Mesh and Bone launched in Tokyo and came to the Chicago area in summer 2016. Currently in Mesh and Bone's lineup are a few things Madison may have seen before, like a pear cider, or cidre, from France ($12-$14), and a Japanese spirit similar to vodka called shochu ($25-$28).
A recent surge in enthusiasm for mezcal may give a boost to Mesh and Bone's sotol ($35-$38), a Mexican spirit that's similar to tequila and may be deployed like one in margaritas.  
In a story last summer, a Chicago reporter noted that Mesh and Bone's arakku ($27-$30), also known as arrack, was an early best-seller. This one is made in Sri Lanka from coconut flowers and has a flavor that's often compared to whiskey or rum.
At the time of that story, Mesh and Bone was working on adding a Brazilian spirit called cachaça to its portfolio and researching "beverages from other corners of the world — Cambodia, Vietnam, Hungary, Kazakhstan — that would fit the Mesh and Bone label."
"We looked at 20 or 25 different drinks, random things that we found when we had traveled," Martineau said. "Like, 'This is something my family has been making in Albania for years and it's incredibly popular in one section of the country.'
"We brought a lot of products here and tested with friends to get a sense of what people were looking for, how they related to it ... to find what resonated the most."
Perhaps because the spirits themselves may be a bit exotic, the cocktail combinations Mesh and Bone suggests are straightforward.
A "sotolarita" combines the Mexican spirit with orange and lime juice and orange liqueur. Shochu becomes a Samurai Collins with simple syrup, lime juice and a splash of seltzer.

"We want to encourage creative uses of this stuff," Martineau said. "That is how many people are introduced to it."
Mesh and Bone plans to introduce a new spirit at the rate of about one every year to 18 months. The newest addition is a grapefruit-flavored cider called pamplemousse. Martineau would like to see Mesh and Bone eventually add a richly spiced pine liqueur called balsam, brought back by a friend of a friend from family in Russia.
"It was this totally strange, interesting liqueur," Martineau said. "It had these wonderful rich spices. There was allspice, pine, so much going on. It was a little gem."
At least one of the first four bottles, all with a minimalist black and white design, can be found at Cork 'n' Botlte on East Johnson Street, Hy-Vee in Fitchburg, McFarland Liquor and a few bars, like Jac's Dining and Taphouse and Gib's Bar.

A tasting event is coming up at Jac's on Monroe Street on Oct. 12, though no time or details have been released yet. And the company consistently has tastings at Hy-Vee in Fitchburg, set for Saturday from noon to 3 p.m., and Oct. 8 from noon to 3 p.m.
Martineau said the company has been encouraged by consumer interest in new craft beers, which has made drinkers more open to new flavors. And the founders remain cautious about "white labeling" — erasing or reducing the role of the producers and their native traditions.
That's why tasting directly with consumers is important, Martineau said, to reach beyond "hardcore booze nerds" and connect with "someone running in before the Packers game."