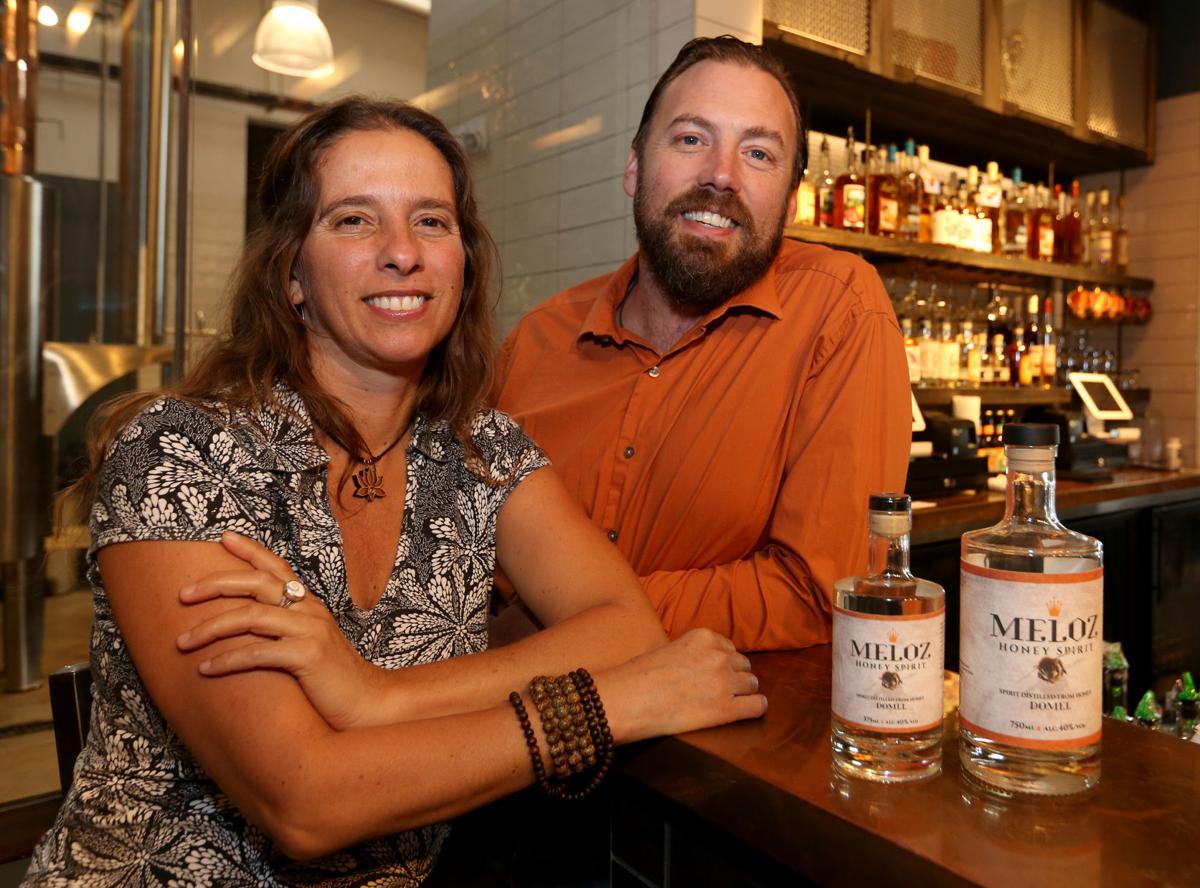 When local entrepreneur Dominic DeSano introduced a new honey spirit to the Madison market, he tried to resist the puns.
With that little bee on the label, they were just so easy. So sweet.
"I wanted to get a little buzz going," DeSano said, then half-sheepishly brought up another potential tagline: "From mead to you?"
Mead, like a honey wine, forms the base of a new spirit DeSano and his partner Laura DiJulius call meloz domel (to be rechristened "domeloz" after the new year due to copyright complications).
To make meloz, DeSano starts by fermenting honey with water and yeast at Yahara Bay Distillery in Fitchburg. He then distills the resulting mead into a clear, dry, 80 proof spirit.
"The flavor profile is unique," said DeSano. "It has an essence of flowers — floral notes. It's delicate."
Meloz domel has recently become available at a variety of Madison bars and restaurants, from Cask & Ale and The Madison Club to Drackenberg's Cigar Bar, Paul's Club and The Malt House.
Meloz will also be featured this Saturday at Ask a Local, a Wisconsin distillers' showcase at L'Etoile from noon until 3 p.m. The event is part of Madison Cocktail Week.
Unlike the honey liqueur made with beet sugar at Old Sugar Distillery or a sweetened whiskey like Jack Daniels' Tennessee Honey, meloz is quite dry and made only from honey.
It's something new, which catches the eye of creative mixologists. On the menu at Graze, bartenders mix a Queen Bee ($14) with meloz, Cocchi Americano, blackberry syrup and lemon juice.
"It's got this essence of honey and essence of flowers," DeSano said. "It can be drunk on ice, chilled ... it pairs nicely with fresh fruit and syrups."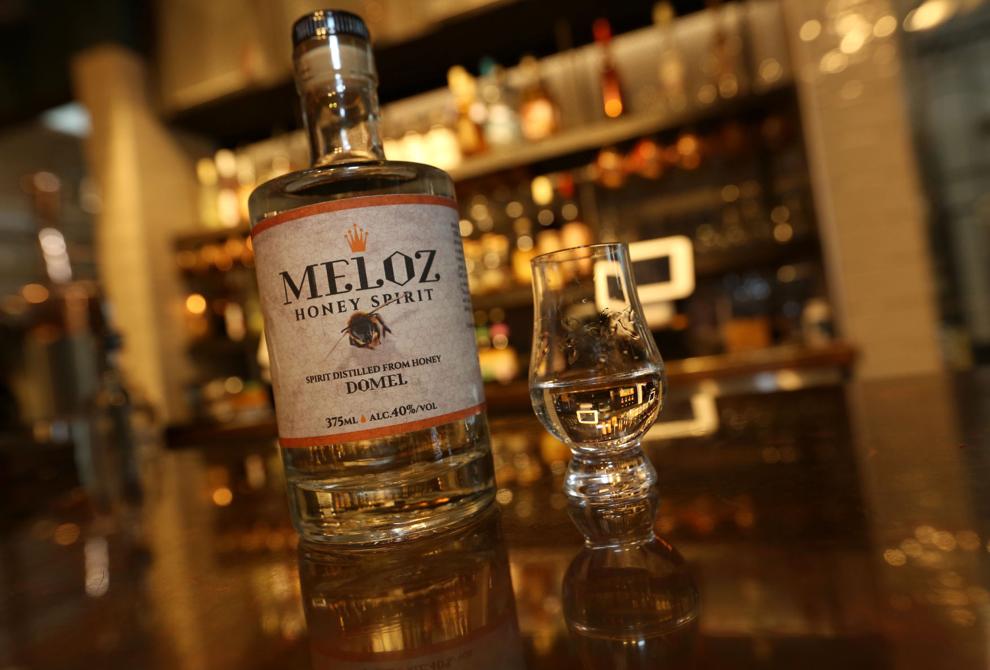 The word "meloz" is a mashup of "mel," which means honey in Portuguese, and "veloz" which means fast.
The idea for meloz began when DeSano went to Brazil with DiJulius, who had lived there for many years. The pair began brewing thousands of gallons of mead in Diamantina, a city in the Brazilian state of Minas Gerais that DeSano described as "a beautiful paradise."
Because the couple came and went, the quality of mead could vary. Then the meadery caught a yeast strain called brettanomyces, which makes for a very funky beverage.
"Some of the mead turned out exceptional and some of it was needing more work," said DeSano.
So they tried distilling it.
"We discovered this spirit that's unique on its own. It acts different," he said, "it's soft, it's gentle. It really intrigued me."
Now DeSano makes both mead and meloz at Yahara Bay, which recently opened an expanded facility. He gets honey from a variety of sources, from Brazil to Baraboo, Green Bay and upstate New York.
"Every harvest is different," DeSano said. "It can be pretty unique, each batch. We've also discovered that there's strong differences in varietals too."
DeSano has done small batch distillations with varietal honeys like buckwheat, locust and tupelo, and he wouldn't rule out doing it again. But at $47-$52 for a 750 mL bottle and $27-$32 for half bottles that DeSano has nicknamed "pollinators," those more expensive batches can be tough to sell.
"Honey is such a superior sugar, created by this creature with wisdom and intelligence," DeSano said. "It doesn't need a single thing, doesn't need to be filtered."
DeSano said the "environmental piece" of his business is essential. In each cocktail glass or tumbler, he sees not only business potential but a window into advocacy for honeybees and their habitat.  
"If it wasn't for that piece, I probably wouldn't be doing it," he said. "If people are drinking a lot of honey spirits, it means the system is doing well. People are driven by alcohol, so they will be voting for the bees."
As for the flavor profile of meloz, DeSano emphasized that though it may be made from honey that doesn't mean it's sweet.
"It has the essence of sweetness, but there's no sugar," DeSano. "Every one I have made has this super soft finish. It's really smooth."
One might even say that in the still, it mellows.
Share your opinion on this topic by sending a letter to the editor to tctvoice@madison.com. Include your full name, hometown and phone number. Your name and town will be published. The phone number is for verification purposes only. Please keep your letter to 250 words or less.