I can't recall off the top of my head how many different kinds of grapes there are in Italy, but it's something like fifty-leven thousand. Way too many to keep track of.
In the U.S., and in Madison in particular, we see a fraction of those. To add to the fun, sometimes the grape name is on the bottle (pinot grigio) and sometimes it's just the place (Soave, Chianti) and we're meant to know that place means garganega and sangiovese, respectively. I commit to memory that Barolo is nebbiolo (and delicious) and Gavi means cortese, but could I pick a fruiliano out of a line up? Heck no.
The upside is that wine puzzles are the best kind of puzzle. On a recent summer weekend, my wine group convened to work out some of the joys and curiosities that are Italian white wines.
I specifically said in the invite to think beyond pinot grigio, since that and Asti are the two Italian whites we definitely already know. I wanted us to stretch.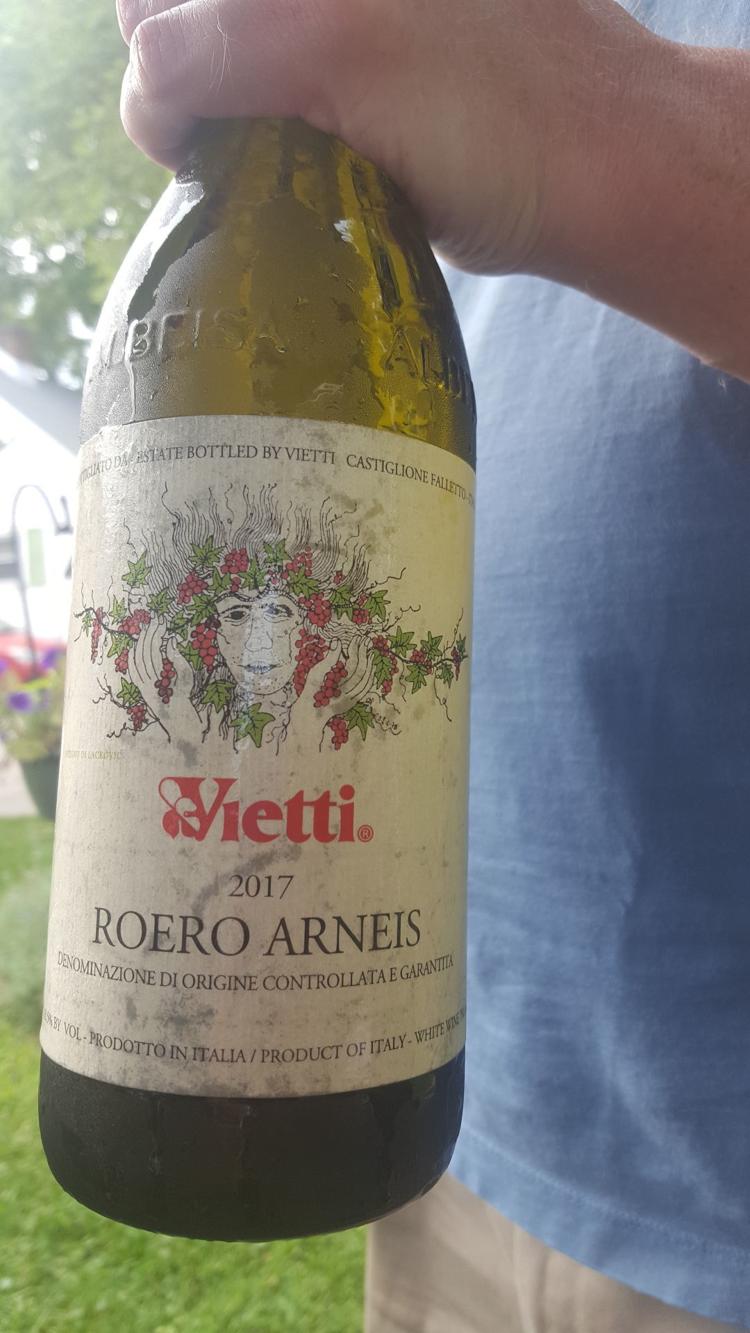 We opened with an Italian take on Champagne, the 2010 Contratto Millesimato ($29.99, Waterford Wine Co. in Milwaukee).
A blend of 80 percent pinot noir and 20 percent chardonnay, the Contratto had classic flavors of apple, honeysuckle and brioche. One friend who liked its light body and short, clean finish called it "lean with a little extra, like just after a Midwestern winter."
I think that means she found it refreshing (I did, too).
The nose the 2016 Soave Classico from Inama ($14.99 at Steve's on McKee Road) made some of us guess we were about to have a creamy California chardonnay — we can blame the malolactic fermentation for that. This wine, made from garganega grapes, reminded us of tropical fruit and bananas and had medium-low acidity.
The 2014 Gran Passione Falanghina ($9.99 Woodman's East) also reminded us of another wine, in this case a 15-year-old riesling someone had stuck in a corner and forgotten about. It was a deep golden color and tasted a little oxidized, with flavors of golden raisin and mushy overripe pear.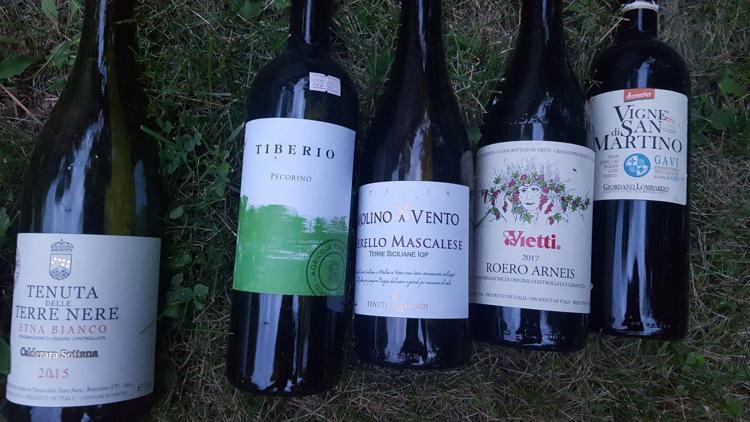 That was overripe but the 2015 Vigne di San Martino Gavi ($17 at Square) tasted underripe, like green apple. As a lover of sour beer and citrus, I loved this wine too, with its tartness and flavors of grapefruit.
The 2015 Pievalta Verdicchio dei Castelli di Jesi ($17 at Steve's on University) had the light yellow color of hay. The name of the grape, verdicchio, comes from its green-yellow color ("verde" is green). This wine was a cool combination of green pepper/vegetal flavors and lemon tartness.
Wines from the volcanic soil of Sicily have been so fun to explore lately, so I was excited that a friend brought the 2015 Tenuta Delle Terre Nere Etna Bianco ($25 at Square Wine Co.). The regular Etna Bianco is a field blend of white grapes, but this was a "niche" bottling from D.O.C. Calderara Sottana, made from 100 percent carricante — a grape that, according to the winemaker, is "a rare commodity ... only 4 percent of the appellation."
The wine itself was a fun and funky surprise, with flavors of sour apple and a tiny bit of bubble. It's the kind of wine I'd like to get another bottle of just to try without the noise, with a little more time on my hands.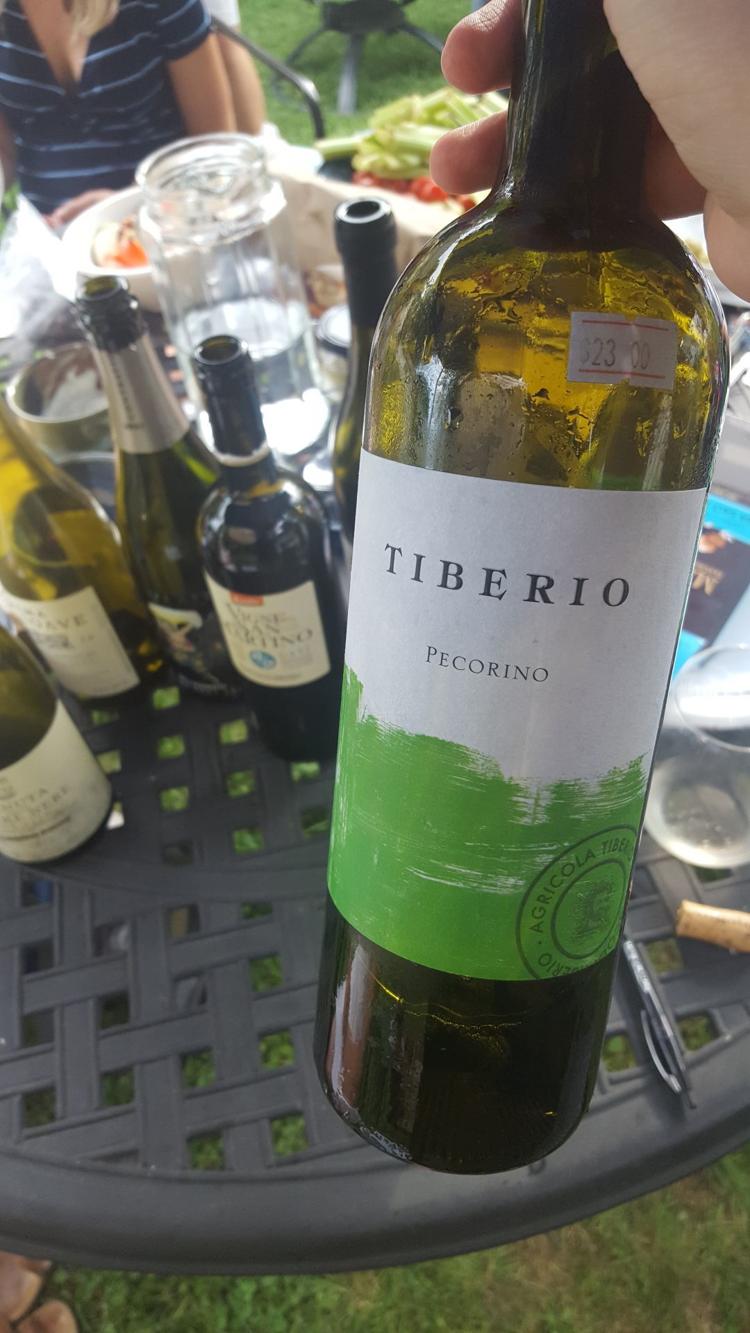 By this point in the tasting, tart wines were the order of the day. That held true for the 2016 Tiberio Pecorino from Colline Pescaresi ($23 at Casetta Kitchen and Counter), a crisp, tangerine-y wine with a hint of saline. The minerality and bright acidity in this pecorino would cut right through any of Casetta's pork-centric sandwiches.
Arneis, like many of these, is a grape most of us are still quite new to, though it's one I have seen a few times on thoughtful local wine lists. The 2017 Vietti Roero Arneis ($25 at Table Wine) reminded us of rainwater with, again, a touch of saline. It's worth seeking out if your tastes run to clean and minimal. One friend called it "the IKEA of wines."
We rounded out our tasting with, finally, a pinot grigio, the 2016 Cantina Terlano ($14.99 from Woodman's East) from the Alto Adige in northern Italy. By this point we were getting punchy with the descriptions. Friends called it "unacademic but reliable," slightly funky" and "not bad, not too sweet."
"It's your rebound girlfriend," one friend said.
"It's Mr. Right Here," another agreed. 
I guess when falanghina, pecorino and carricante come to the party, pinot grigio is leaving alone.