For years, Lauren Nettenstrom shoved riesling into the "ew, gross, sweet" category of wine in her mind.
An early dinner date with her boyfriend changed her mind. She had made lamb rogan josh, a rich and spicy Indian dish seasoned with ginger and cardamom.  
"David brought riesling and it was transcendent," Nettenstrom said. "It was delicious."
For our November tasting, my wine group lined up nine rieslings from a crisp trocken (the driest style) to a blended ice wine from my friend David Sanborn's cellar.
For some of us, riesling was our parents' wine. Sanborn grew up drinking riesling, even as a kid.
"At the local liquor store in La Crosse, the guy was a master sommelier and he was importing German wines," Sanborn said. "Dad would go down, taste through and buy cases."
"Riesling is not my drink of choice but it was my mom's," agreed Julia Bracco Yates, a new member of the group. "Riesling to me is like country music, I'm trying to re-embrace both of them.
"It's been nice to embrace 'not your mother's riesling' and come back to, riesling can be complex and dry."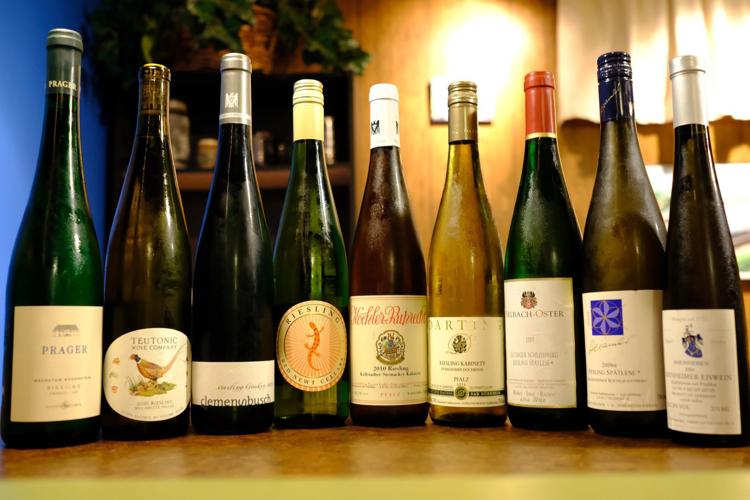 Riesling, originally from the Rhine region of Germany, is a unusually challenging grape for American wine drinkers. Some assume all riesling is sweet (it's not). Others think it's boring, also often untrue.
Even experts express surprise at how divisive riesling can be.
"Sweet rieslings, no matter how balanced and gorgeous, will always be polarizing," New York Times reporter Eric Asimov wrote earlier this summer, when a Wine School lesson on spätlese rieslings from Germany brought out vocal detractors.
"The intent was to demonstrate how beautiful these wines could be," Asimov wrote, "despite the fact that each of the three I recommended had a fair amount of sweetness, a characteristic that seems to inspire fear and dismay among many wine drinkers."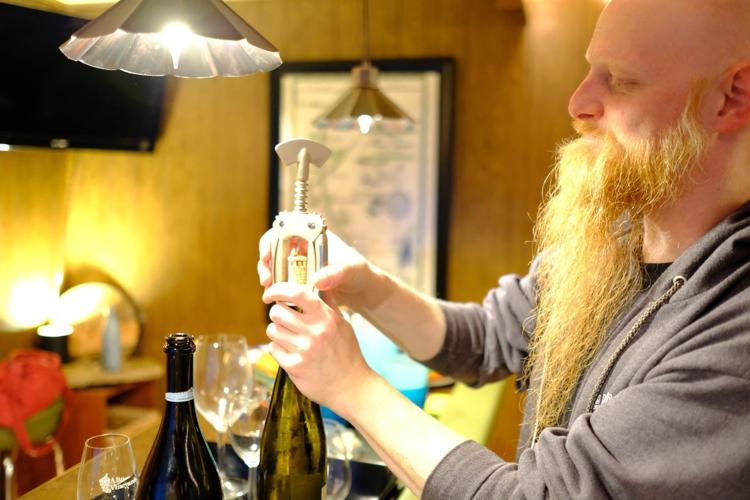 Wine importer Terry Theise (husband of L'Etoile founder Odessa Piper) has been a riesling cheerleader for decades. His 2017 Germany vintage report took an even stronger take. What's wrong with people who don't like riesling?
"They have very poor taste," Theise writes. "That doesn't make them bad people, but it creates a bad (or unfortunate) thing; poor taste decides the market for the greatest wine grape of them all.
"Drinkers have decided that any wine with sweetness is infra dig. A wine that shows a fruit or flower-driven aroma must be sweet, or it wouldn't smell that way, they suppose."
At our recent tasting, several of the rieslings challenged these assumptions. The driest in the lineup was the 2015 Clemensbusch ($20 at Square Wine Company), a tart Mosel riesling with aromas of Granny Smith apple and a bone dry finish. One friend compared it to "lemonade without sugar, like lemon and mineral water."
The 2010 Koehler Ruprecht Kabinett Riesling (about $18 at Barriques) was incredibly rich, with a darker golden color than most, a fuller body and lush flavors of apple and honey. With some creamy blue cheese, it was glorious.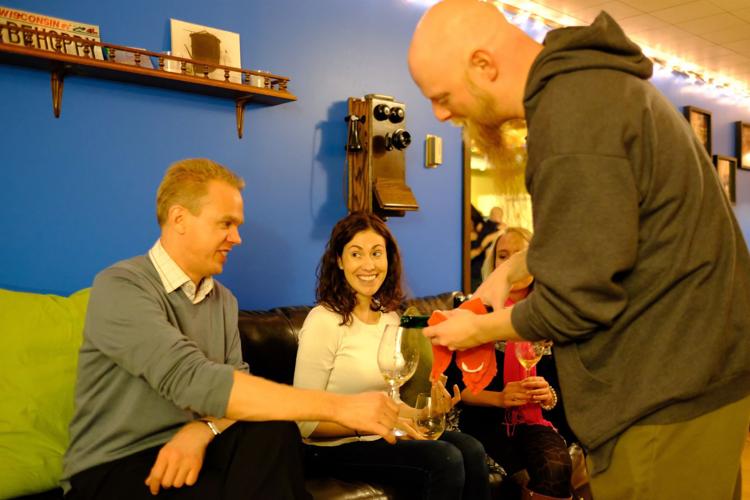 Another Kabinett, the 2015 Dürkheimer Hochbenn from Kurt Darting ($13.99 at Steve's on University, look for "Darting" on the label) was far more interesting than its price might indicate. With fresh, spritzy acidity, we agreed it would be a holiday crowd-pleaser.
Most of the rieslings in our tasting hailed from Germany, but we did have some American reps. The 2014 Red Newt Cellars "Circle" Riesling ($16 at Metcalfe's Sentry) had flavors of sweet orange, with lots of minerality and zippy acid on the tip of the tongue.
And one of my personal favorites came not from Europe but from the Willamette Valley in Oregon. The 2016 Teutonic Wine Co. Riesling ($25 at Porter) had even more of that almost fizzy quality. Complex, lemony and intense with a good acid balance, it had what one friend called "an electric bitterness."
"Riesling is so fruity, people will say it's sweet even when it's not," said my friend Kate Gewehr, a longtime collector of riesling.
Fruit was apparent in both of the wines she brought: a 2007 Prager Riesling (she paid $38.56 at CinderellaWine.com), a sharp, pithy wine whose age gave it the flavor of browned apples, and a more honeyed, even more apple-forward 2007 Selbach-Oster Zeltinger Schlossberg ($20 at Let's Pour; current vintages of Selbach-Oster are widely available in Madison).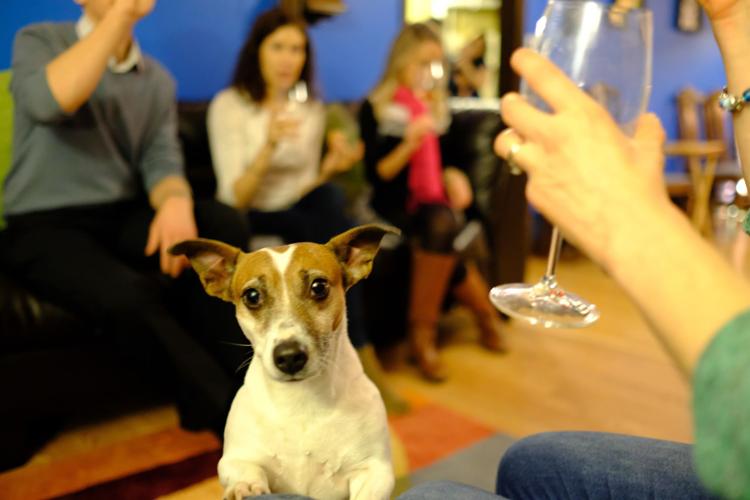 Both the '07 Selbach-Oster and a 2009 Hexamer Meddersheimer Rheingrafenberg Riesling ($32 at Steve's) had enough acidity to lift them out of being just simply sweet. The '09 in particular had the kind of structure that would allow it to continue to age.
Finally, we could not confirm that the 2004 Weingut Rudolf Fauth Udenheimer Eiswein Sanborn unearthed from his cellar was only riesling (it is more likely a blend). But the flavor profile echoed what we'd had before, more intensely: caramel apple and apricot, with baking spices too.
For me, this tasting confirmed how nuanced and refreshing riesling can be. I love its apple and citrus notes, its bold streak of acidity, and — though few of my friends considered this — the fact that it's lower in alcohol. The cook can crack a bottle while preparing a holiday dinner and not burn the chicken.
Riesling is also an excellent bridge wine between lovers of sweet and dry. It's a wine to start with, as well as a wine that takes time to explore.
"That was my first wine I ever drank, riesling," said Meshel Lewinski. "We used to go Café Montmartre and I would drink cocktails, but I decided to try a glass of wine and it was riesling. I felt very sophisticated when I was 21."
"I assumed it was cloying," Nettenstrom added. "And it's not. It can be, but there's so many other types."