When Robert Simonson shifted from theater journalist to cocktail writer around 2006, it felt like a major move.
"I thought I was doing something completely different that had nothing to do with theater," said Simonson, 54, a Milwaukee native. "It was years before I realized some of the parallels, the theatricality, the bar as the stage, the bartenders as actors."
Simonson felt that connection keenly this past week at the Door Kinetic Arts Festival in Door County, where he hosted his second annual cocktail competition. It was held this time at Hatch Distillery in Egg Harbor, and a barista (Ryan Castelaz, from discourse: a liquid workshop in Sister Bay) took the top spot.  
For more than a decade, Simonson's has been the most prominent voice for Wisconsin's cocktail culture, not to mention the cocktail boom everywhere else.
Born in Milwaukee and raised in Eagle, Simonson moved to Brooklyn in 1988. Since 2006 he has covered the rebirth of classic cocktails in publications like the New York Times, Saveur, Imbibe and Punch, where he writes the Bar Review column.
He's written books about three-ingredient cocktails and a history of the craft cocktail movement, "A Proper Drink" (Ten Speed Press, 2016). "The Martini Cocktail" is forthcoming from Ten Speed this September.
The Cap Times caught up with Simonson in Baileys Harbor, outside Bearded Heart Coffee.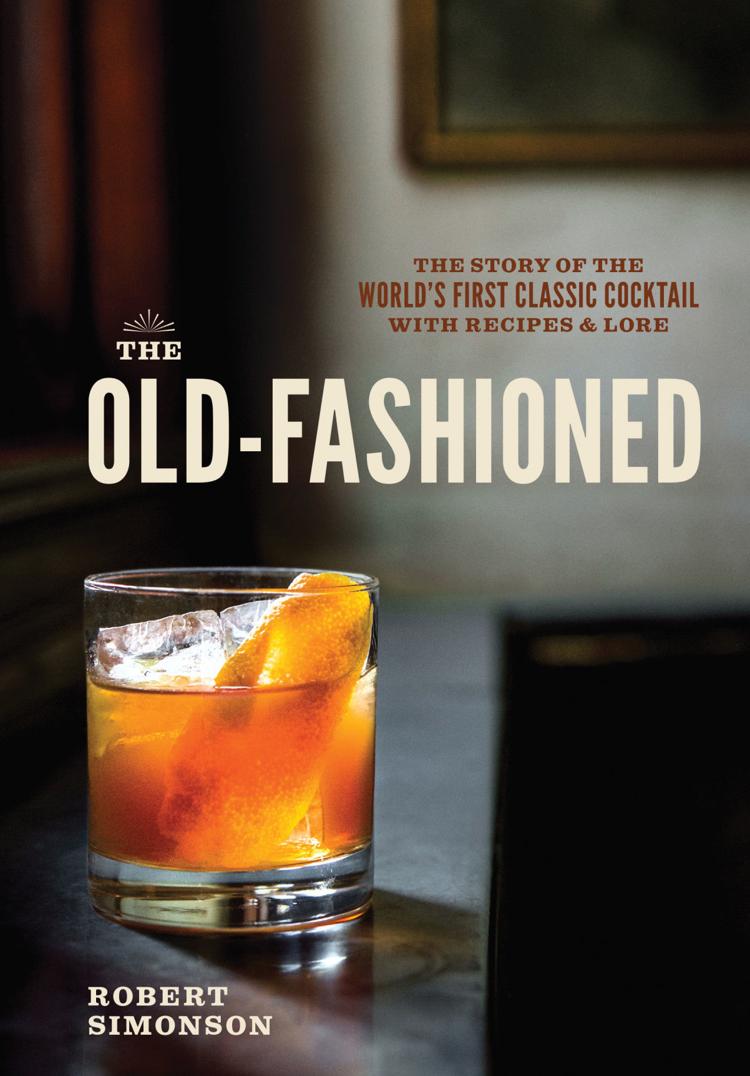 Cap Times: Food trends are so global. Do you see more regionalism in cocktail culture?
Robert Simonson: Globalization has been a good thing in many ways. It used to be you couldn't get a Sazerac anywhere but in New Orleans and now you can get them everywhere. That's a good thing. That's a beautiful drink.
I get happy when I go to a place and find out about a drink they drink there. Wisconsin's always been very rich in this area, which is one of the reasons I like it so much.
We drink so many things here that are not drunk anywhere else, not just brandy old-fashioneds and brandy Manhattans. Tom and Jerry (similar to egg nog) continues to live on here, you see that during the winter.
There's Nelson's Hall on Washington Island where they have the bitters club and people drink shots of angostura. The bloody marys with the crazy garnishes, that's a thing that is native to here. The idea that when you order a bloody mary there's a little pony of beer on the side, that's Wisconsin.
For some reason there's a great thirst for peppermint schnapps in this state. Beer dice, bar dice, that's a Wisconsin thing. Wisconsin drinking and eating alone could fill a whole book.
After 13 years of covering the cocktail resurgence, what trends do you see now?
Drink trends used to come pretty fast and furious. There was a new one every month, it seemed. That's because bartenders were rediscovering their past and rediscovering their ingredients. Now they've cycled through all that stuff.
I see three big trends from the last three years. One is low ABV cocktails. People who got all on board with cocktails and loved it suddenly realized, "Gosh, I can only drink a few of these. How about something that's a little lighter?" There's a history of spritzes from Italy and vermouth-based cocktails.
The second is no-ABV cocktails and mocktails. I thought this was going to come and go. I thought it was a trend where people want to be healthier and want to extend that to cocktails, drink skinny margaritas, stuff like that.
But it's not going away, in fact, it's increasing in popularity. A lot of people want to go to cocktail bars but don't necessarily want to drink that night. They want an option besides ginger ale.
Sometimes I get non-alcoholic cocktails because I want to stay out but I don't want to keep drinking.
Right. I thought this was mainly for people who didn't want to drink but people are using it to pace themselves. They get a cocktail and then they get a non-alcoholic cocktail, and that way they last twice as long through the night. It's just strategy.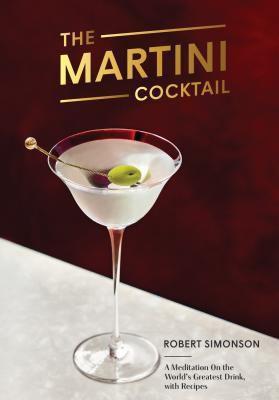 The third thing is Japanese style bars. Cocktail culture never died in Japan, in Tokyo. They adopted the classic cocktails. They honed them to perfection and worked in a vacuum.
The Japanese style bar has a great attention to decorum, to the details of the drink, dialing in a Manhattan or daiquiri until they feel it's perfect. Presentation, all the details, the napkins, the silverware, the greeting, the way you present the cocktail to the customer — it's a different sort of feel.
Also they're big on the high ball. In the '50s and '60s in the U.S. it faded away, but it never faded away there. They've honed that to a science.
Are we done yet with "girly drinks?"
Within the craft cocktail community they don't like to assign genders to drinks, and they haven't for awhile. There's a writer and bartender in Portland, Jeffrey Morgenthaler, who did a whole chapter about that in his recent book "Drinking Distilled" (Ten Speed Press, 2018).
He was beseeching customers, in particular men, to stop thinking of drinks in this way. There are still men who won't order drinks in stemmed glassware because they think it's not masculine enough. They'll ask, "Give me that drink, but put it in a rocks glass."
There was an article by a major publication that said, "Here are some manly drinks to drink for Father's Day!" And everyone was like, "Can we just stop this?"
Drinking culture has a dark side. Have you addressed that in your work?
For so many people drinking means getting drunk, but that's never how I looked at it. There's a way to drink that involves adult behavior, adult conversation, adult pleasures. This, too, can be drinking. I still have to convince my family of this kind of thing.
I was once invited by a priest to give a speech at the University of Notre Dame to graduating seniors about how drinking was a privilege and a responsibility. You go about it with the same sense of ethics and morality that you would any other part of your life. I was not telling them, "Don't drink," but "Drink correctly." Be an adult. Don't be a child.
Most people are smart enough to see both sides of the coin where drinking adult beverages is concerned. Drinking has a permanent place in society and that's not going to go away. Distilled spirits and the consumption of them have been around for thousands of years. It's something to figure out and master just as much as, I don't know, driving?
Certainly you can not drink. That's a healthy choice and you'll be just fine. I think you're denying yourself a distinct pleasure.
It sounds like an aesthetic choice.
We have to take into consideration the amount of time that goes into these drinks. You can look at a bottle of booze or a bottle of beer and think, "Thereby lies the road to hell." Those brewers didn't think that. Those distillers didn't think that. Most of them are trying to produce a quality product they're proud of and they hope consumers will appreciate. It's a craft. Everything that goes into a cocktail glass is a craft.
That's the reason I don't drink shooters, I don't drink Jägerbombs. Drinks that are just about effect don't interest me.
I love rituals. I love history. That's part of the reason I like cocktails and drinking.
You're at the cocktail bar in heaven. What's your order?
I used to say the old-fashioned, because it was my favorite drink. Because of the martini book I've been drinking a lot of martinis and I've come to really appreciate them. I'd probably pick a martini at this point. I picture heaven as being very silvery and white and a martini is going to look great up there.
And finally, how do you take your Wisconsin old-fashioned?
I believe you should drink like the natives. There's no reason to come to Wisconsin and get all fussy with your old-fashioned and say oh, I just want it with a large ice cube and rye and twists.
Just order a Wisconsin old-fashioned! You'll be fine. My order is sour, which usually means Squirt. I go for Korbel, sometimes Christian Brothers. And garnish, I go for orange and cherry.