Two local artisan food companies and one that recently relocated from Fort Collins, Colorado have joined forces in a new merger.
Fresh pasta maker RP's Pasta, the nut butter company Yumbutter and paleo-friendly Ona Treats from Colorado merged on Feb. 23. An investment group called Natural Food Partners created a new umbrella for the three brands called Tribe 9 and offered $2 million in growth capital.
"We'll continue to operate with our individual brands with our same voices and our same mission statements," said Peter Robertson, RP's founder and chief creative officer.
"The advantage is the broker networks, the logistics and distribution networks, the communication to retail customers and stores themselves can all get wrapped up into one ... making it much more efficient."
The new company will also be able to offer contract manufacturing, or co-packing, to new and established companies. That side of the business is called Real Food Innovations.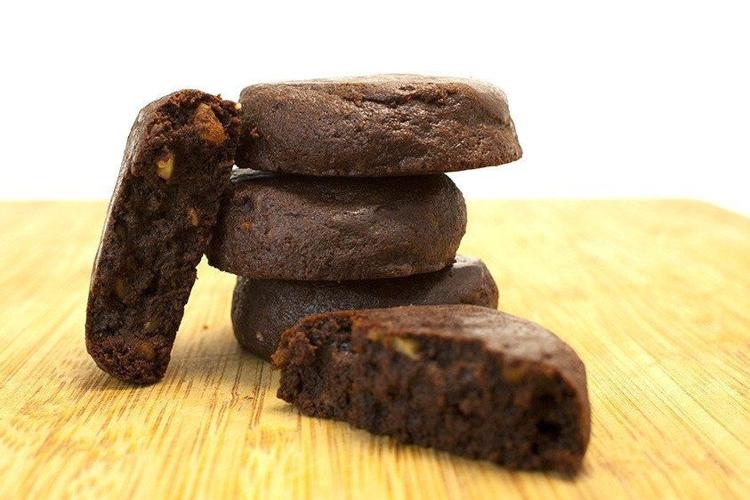 Matt D'Amour, who with Adrian Reif launched the Yumbutter brand from farmers' markets to grocery stores in 2011, said the reason for the merger was to "leverage our resources on all fronts: human resources, financial resources, manufacturing resources, distribution resources."
Yumbutter uses a co-packer to produce its nut butters. In order to grow, the company needed the capital Natural Food Partners provided.
"We've grown fast, and when you grow fast there's a lot of costs associated with that," D'Amour said. "We'll be financially capitalized to take advantage of the market, marketing opportunities, additional stores we wouldn't be able to go into without that growth capital."
Brian Durst, manager of the Natural Food Partners fund, serves as CEO for Tribe 9. The board of directors includes representatives from the original companies, including RP's President Richard Ciurczak.
Founded in 1995, RP's Pasta has been actively looking for a larger production facility. The Tribe 9 merger will facilitate a move from 12,000 square feet at 1133 E. Wilson St. to a shared 50,000 square foot space elsewhere in the city.
"We are so behind the ball as far as production," Robertson said. "We need to produce a lot more. We have a little pipeline right now and we need to set up a bigger shop."
RP's has about 27 percent penetration into natural food channels, Robertson said, and the number is lower among conventional groceries. But the market for gluten-free pasta is booming.
Robertson estimated that RP's produced more than 2 million pounds of pasta last year. 80 percent of that was gluten-free varieties like lasagna sheets made with brown rice flour, organic red lentil fusilli, chickpea linguine and spinach fettucine.
"We do a lot of bulk truckloads of gluten-free pasta that other companies convert into their pasta entrees," Robertson said. "That's a big market. Go to the grocery store frozen aisle and look at the frozen meals. It's a gamut of pasta."
Robertson recently invested in a new extruder for the gluten-free pasta that can run 800 to 1,200 pounds of pasta continuously, instead of his previous batch process.
"How you scale up keeping your controls is a very delicate process until you hit it," Robertson said. "You're tweaking all along the way until you hit it, and then you record it and go."
RP's success hasn't gone unnoticed. He said the company receives "a couple of real, quality offers" from investment firms every month with investors looking to acquire brands just like his.
"The natural food space is moving very fast," Robertson said. "It has big growth potential for everybody. It was just, find the right partner."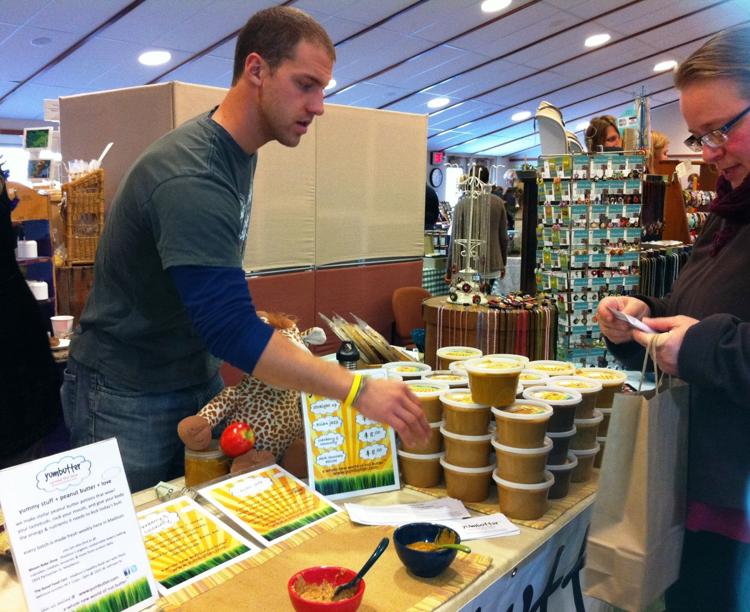 D'Amour said that the primary thing Yumbutter brings to the newly formed Tribe 9 is marketing prowess.
"We shine at being able to express, create and inspire people with an amazing story," D'Amour said. "We bring the innovation in terms of pushing the envelope with the sustainability aspect, and making sure we can infuse Tribe 9 with that as well.
"(We're) making sure all three companies and the parent company really hold the vision of sustainable food, ethical food."
As for Ona Treats, their bars and cookies are gluten-free and sweetened with honey. Bars come in mocha java, peanut ginger, honey nut and chocolate flavors, and there are maple pecan, peanut butter, cinnamon raisin and coconut cookies, too.
Chris Feuille founded the company in 2012 and has already relocated to Madison's Dudgeon-Monroe neighborhood.
"Ona has captured a category that's very much in its infantile stage," D'Amour said, referring to Ona's grain-free sweets. "They're starting in the bars and cookies space, however there's plans to extrapolate into many areas. We're excited about that tremendously."
RP's Pasta may be available now at the Whole Foods Market in San Luis Obispo, California and the Anderson's in Maumee, Ohio. But local shoppers will still be able to find RP's at the Dane County Farmers' Market on summer Saturday mornings on the Capitol Square.
The benefit to keeping production in Madison is geographic, Robertson said. But the city's name has cachet too. 
"When you look at specialty food or just quality food, Madison pops up as a good brand name," Robertson said. "It's important to keep that name Madison at the bottom."