The restaurant group at 829 E. Washington Ave. that includes the southern restaurant Julep, the wine bar Barolo and a new coffee shop called Black Locust will close after Dec. 31, owners announced this week. 
Jonathan Reske, a developer and co-owner of the umbrella Robinia LLC, said it was a difficult decision to close, but the restaurants simply didn't have the capital to continue. The cafe, Black Locust, may stay open temporarily while owners look for other solutions. 
"These are stellar concepts," he said. "Everyone is stunned right now." 
The three-sided project, which includes a 3,500-square-foot courtyard, opened in October 2015. Owners anticipated traffic from new development on the East Washington corridor, including the Gehbardt Development project in the 800 block that received final approval from the city just last Monday. The Cosmos building includes plans for a 2,500-person capacity concert venue, as well as retail and office space.
"The market was slower to develop than anticipated," said Reske, who handles the real estate side of Robinia. "Combine that with being overly optimistic and there's an increased chance of failure." 
Also at Robinia, owners Laura Jones and Sarah Kinser run Julep. Maduro owner Brian Haltinner and his nephew, Lucas Balamuth, own and run the wine bar Barolo.
"Julep and Barolo are great stand-alone concepts," Reske said. "They could thrive in another, maybe better, location. I know they'd kick butt downtown."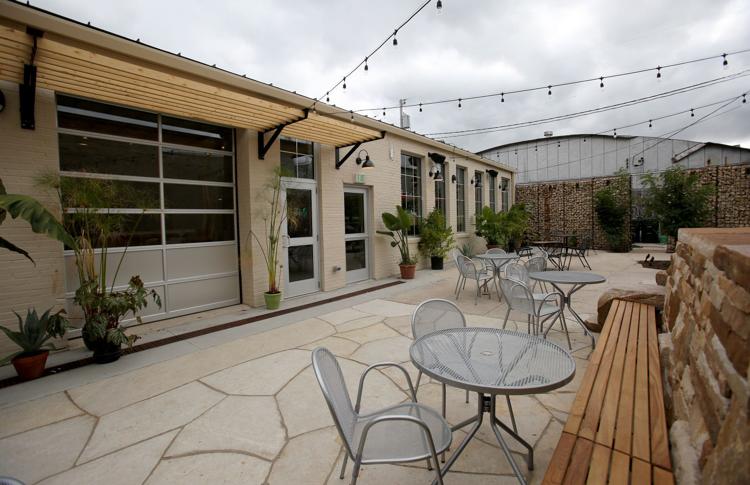 One kitchen handled all three spaces. Chef Aaron Mooney developed the menu and when he left, Nick Johnson, formerly of 1847 at the Stamm House, took over. 
The owners have floated several ideas about what to do with the building. There's talk of renting out one or more of the spaces, turnkey style, and of new restaurants coming in. 
Robinia's last night in this iteration will be New Year's Eve, including a three-course prix fixe dinner at Julep, sparkling wine and oysters at Barolo, and drink specials and DJ The Real Jaguar at Black Locust Cafe. There's no cover, and there will be a Champagne toast at midnight.
"We've already got interested parties that would love to take over this concept," Reske said, but it would be "more on a sublease basis" instead of the shared ownership model. 
"We ran out of meter money," Reske said. "We had a couple market issues going against us, new restaurants coming downtown and our location being underdeveloped at this point.
"In 18, 24 months, we'll look back and kick ourselves."