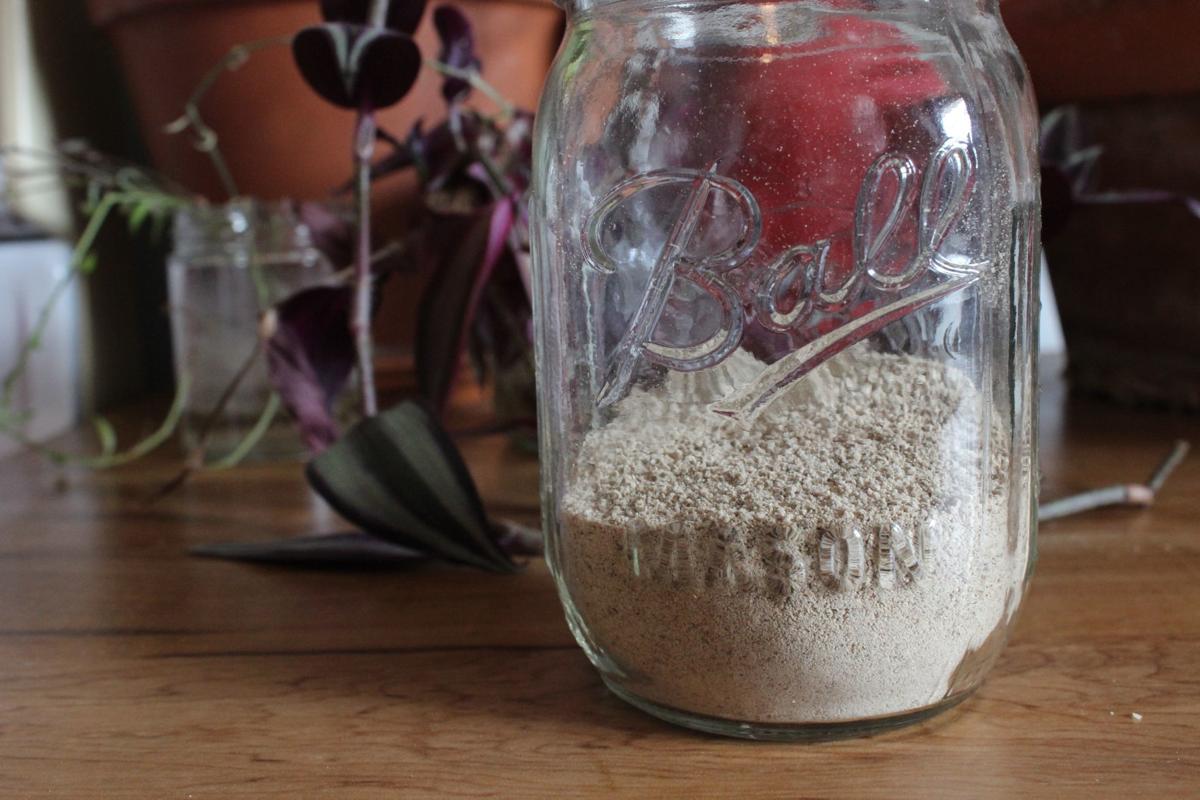 Acorns are a ubiquitous part of Wisconsin autumn, cluttering the sidewalks and conking the occasional jogger on the head.
But while squirrels and deer readily harvest these small brown nuts for consumption, humans often overlook this nutritious, hyper-local source of food.
Acorns have long been a staple in Native American and Korean cooking, but they are still a scarce ingredient in much of North American cooking.
Sherman, an Oglala Lakota chef based in Minneapolis, said he didn't start learning about the importance of acorns as food until starting The Sioux Chef, an organization aimed at making indigenous foods more accessible.
"You look at all those tree foods," Sherman said, and "there's so much more to explore between tree sap and leaves and inner bark and nuts and blossoms. There's so much underutilized food."
The most prevalent way for people to eat acorns is by processing them into flour. This naturally gluten-free flour has a mild nutty taste and can be used in anything from cookies to soups.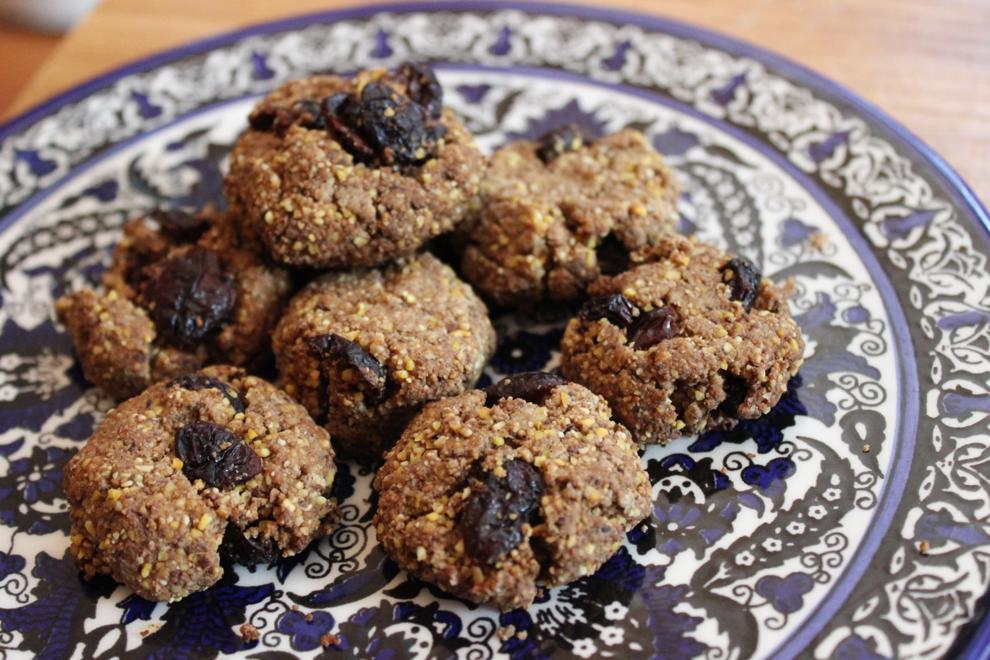 Sherman said acorns are a large staple of the Yurok Tribe, a large tribe in northern California. While visiting his aunt there, Sherman learned techniques for processing acorns.
He has since experimented with the possibilities, making tart shells, crackers and a sauce with acorn flour, ground chaga and agave.
Sherman advocates "landscaping with purpose," utilizing both urban and rural areas more fully to include food by planting more nut trees, fruit trees, or other food sources.
"In that way, we see it's not so much the foraging aspect of wandering around looking for things," Sherman said, "but actually manipulating the landscape purposely."
The process of making acorn flour involves five main steps: harvesting, shelling, leaching, drying and grinding.
Harvesting is the easiest part. Simply keep an eye out for acorns starting to fall from nearby oaks, typically starting in September.
Be sure you have permission to gather from the area, then get to work filling your pack with all the acorns you can find, discarding any that have holes or cracks. Acorns from white oaks tend to be the easiest to process due to their larger size and lower tannin content, but any acorn will do.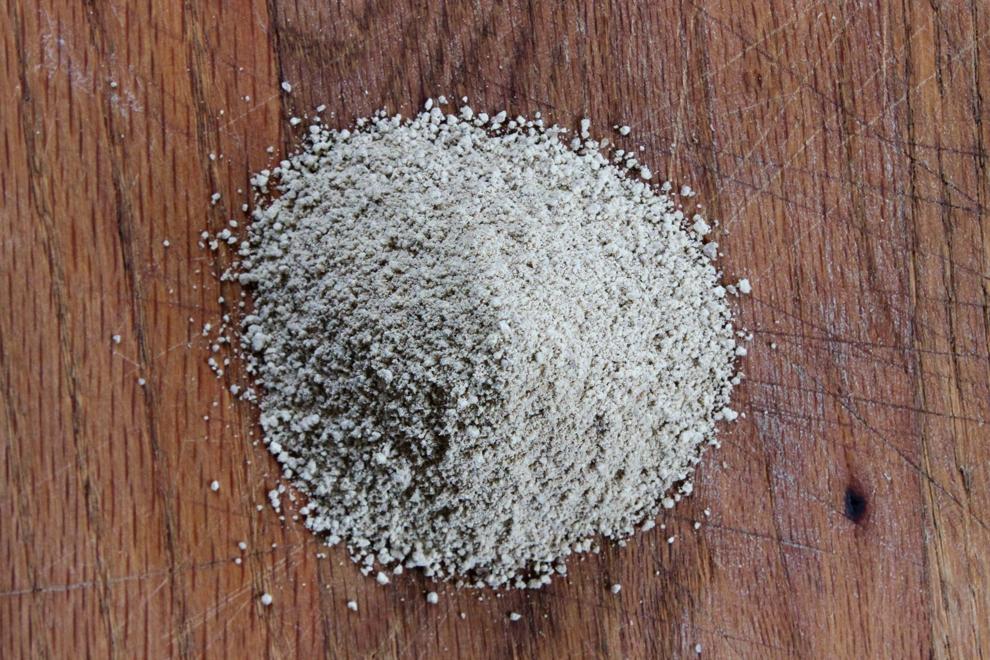 Back in the kitchen, get out your hammer and start shelling. I found it easiest to place the acorn cap-down on the counter and whack the pointy tip with a hammer.
Collect the meat in a bowl of cold water and discard any acorns that appear moldy or have holes, which indicate an insect larva may have made its home there.
The cream-colored, smooth appearance of acorns at this stage may look appetizing, but one nibble will make it clear why the next step is essential. Acorns are very high in tannins, the astringent substance common in dry red wines that leaves your mouth feeling puckered and dry.
Acorns must have the tannins leached from the meat, leaving them more palatable and less harmful to your digestion. Accomplish this by soaking acorns in cold water for a week or two and changing the water every day until it no longer turns brown. For a faster method, boil the acorns in a large pot, changing the water every time it turns brown.
Once the tannins are gone, pat the acorns dry and spread them out on a baking sheet to dry. You can dry them in the sun, in a dehydrator, or in your oven on warm. Then grind the dried acorns to your desired consistency.
Note: If the commitment of harvesting and processing your own acorn flour is too daunting, you can alternatively buy pre-processed acorn flour online ($17.87 for two pounds) or from an Asian grocery store.
Once the acorn flour is finished, it will keep indefinitely in a cool, dry place, providing a delicious gluten-free flour option for all your cooking ventures.
For more on The Sioux Chef, visit sioux-chef.com. Chef Sherman is set to come to the University of Wisconsin-Madison in early June to speak at an ethnobiology/economic botany conference entitled "Food Security, Sovereignty & Traditional Knowledge."