Spicy curry, masala, ginger and chili sauce are the sentimental smells of a classic Indian buffet. Madison's newest place to find these aromas, Royal Indian Cuisine, has bright orange walls and flavors that surpass buffet expectations. This 15-part lunch menu is fit for, well, royalty. 
"People come here hungry and we should be taking care of them," said Inderjit Kaur, co-owner and manager of Royal Indian Cuisine. "For anybody who comes here to eat, everything should be perfect."
Kaur and her husband Shavinder Singh, co-owner and head chef, opened Royal Indian in September. They have a long menu with a dozen appetizers, two dozen vegetarian entrees and specials featuring chicken and lamb. Options for naan (oven-baked flatbread, $2.99) range from Keema (tandoori lamb) to Peshwari stuffed with raisins, almonds, coconut, cherries and fennel seeds. A $9.99 lunch buffet has even more items, like the curry broccoli and potatoes, that aren't listed on the menu. 
All told, Royal Indian offers some 100 traditional Indian meal options from mango sauce-saturated veggies ($11.99) to spicy tandoori salmon tikka, chicken malai kebab and tandoori shrimp ($14.99). Singh and Kaur approach customers individually to get their take on the dishes.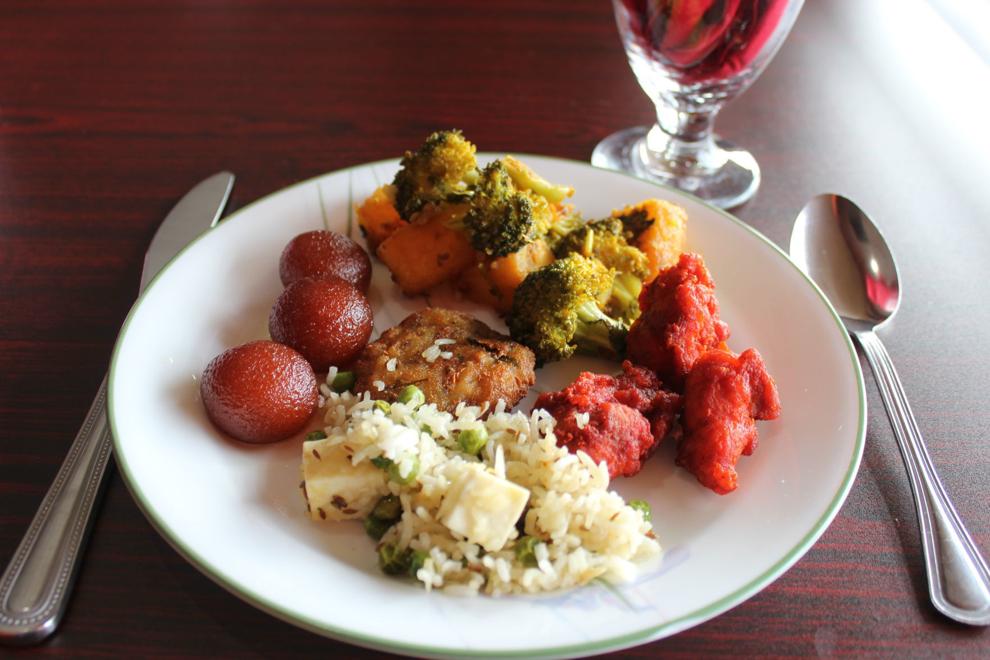 "They are my customer. If somebody complains and do not come back, it's a loss," said Singh. "We are asking from every customer what they think of the food. We ask for every complaint because we want to know and learn."
Both Kaur and Singh grew up in Punjab, India. Singh moved to the United States in 2004 and has worked at Indian restaurants in New York, Minnesota and Wisconsin over the last 15 years. He worked his way from dishwasher to waiter to cook, learning how "good food and good service" could make customers happy. 
"The value of the chef is more than any work in the restaurant," said Singh. "This is my dream come true now."
"We're learning right now," said Kaur. "If there's a complaint  from a customer, Shavinder will go and make another plate for them. He's very responsible. If there's a glass half empty, he says, 'Why you guys are not there?' In the business, customers are as important as family."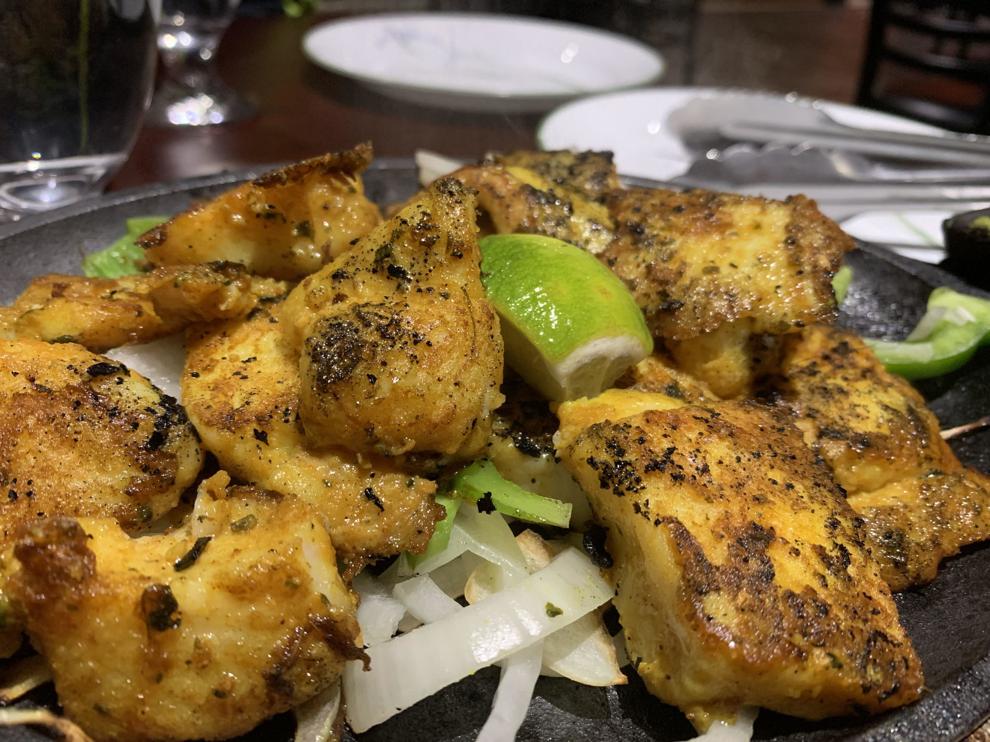 Royal Indian Cuisine is family owned and operated. Kaur's sister Sofi helps out with waiting tables. Kaur and Singh's toddler daughter, Chevy, waves hello and goodbye to customers at the front desk. Singh wanted the restaurant to feel like home for guests, and for the staff to treat them like family as well. 
"I like to be friendly with everybody and get to know them," said Sofi, rolling Chevy back and forth in a stroller in tune to Hindi romance songs playing on the dining room TV. (Sofi asked that her last name not be used, citing personal family concerns.)
The efforts of Kaur, Singh and their staff show in the food. Royal Indian's buffet chili chicken is crispy with strong, saucy flavors but without an overpowering amount of heat. The peas pulao features tofu that tastes like white meat chicken. It pairs well with a spicier peas and curry dish for those looking to give their rice more of a kick. 
Royal Indian offers items like grilled white fish with onions, lime and green peppers ($14.99) and the fan favorite is a British/Indian crossover dish: chicken tikka masala, boneless chicken marinated in yogurt and spices ($14.99). Even that doesn't top the popularity of a single cup of Singh's green onion and mint leaf sauce, a surprisingly sweet salsa served before every meal with papadum (crispy lentil wafers). 
"Most of the people ask to take the green sauce home in a container," said Kaur. "They always want to know how it tastes so good."
Kaur and Singh's personal favorite dishes are the dessert menu's rice pudding ($3.99) and gajar ka halwa, grated carrots lightly cooked in milk, then sprinkled with nuts ($3.99). The buffet also has its own featured dessert. Gluab jamnu are warm pastry balls drenched in saffron syrup and they are a must-try for anyone who loves pancakes. 
"When the customers say everything is good we feel so happy," said Kaur. "When we work hard and they praise it, we're not tired anymore. They smile and it's worth the work."