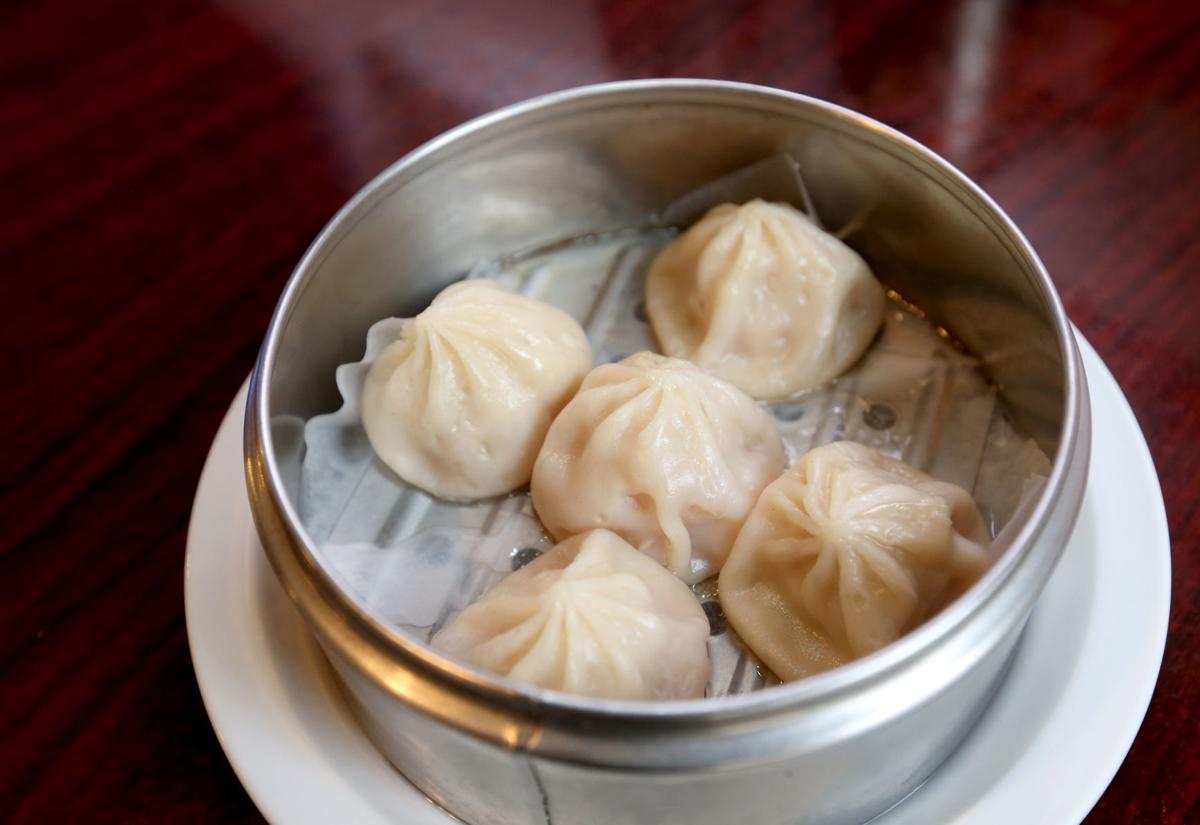 At Hong Kong Station, choices are plentiful. An entire section of the menu at the petite Regent Street shop is devoted to a spicy noodle soup called malatang.
There are nine types of congee (rice porridge), eight varieties of fried rice, 12 stir-fried noodle dishes, more than a dozen vegetable or tofu items, and an abundance of protein-forward plates.
What diners won't find are Chinese American crossover dishes.
"A lot of American people come in to get the Chinese food and look at the menu and go, 'Do you have General Tso's chicken? Sweet and sour chicken? Chicken with broccoli? That kind of food," said Cindy Chen, who works at the restaurant. "And I say, 'You know, I don't have that because we only serve the Cantonese style here.'"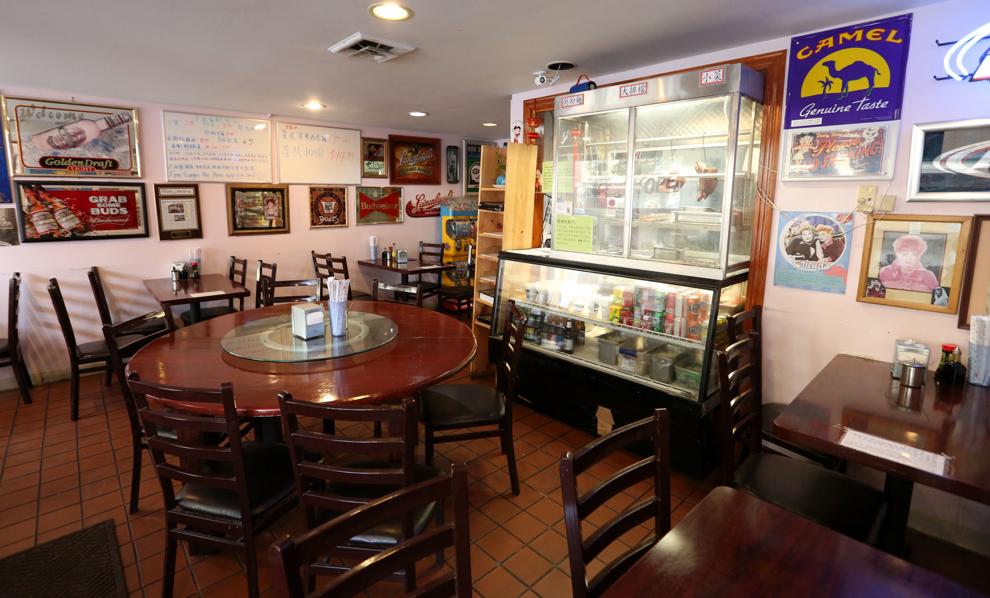 Hong Kong Station at 1441 Regent St. makes what Chen described as "real Cantonese-style" cuisine. Open since 2014, the restaurant is one of few in Madison that defines itself that way. The chef, who declined to be named, grew up in Hong Kong and spent 20 years as a cook there. He's been with Hong Kong Station since it opened.
Consistency and a traditional approach to Cantonese cuisine, Chen said, is what keeps the restaurant busy. With little more than a half-dozen tables surrounded by beer signs and Lucille Ball memorabilia, Hong Kong Station is small and often lively between the hours of 11 a.m. and 2 p.m., thanks to a mix of students and nearby office workers.
News of Hong Kong Station spreads by word of mouth — Chen said the restaurant doesn't advertise — because it gives expats a taste of home.
"For a lot of international students, this is home flavor," Chen said.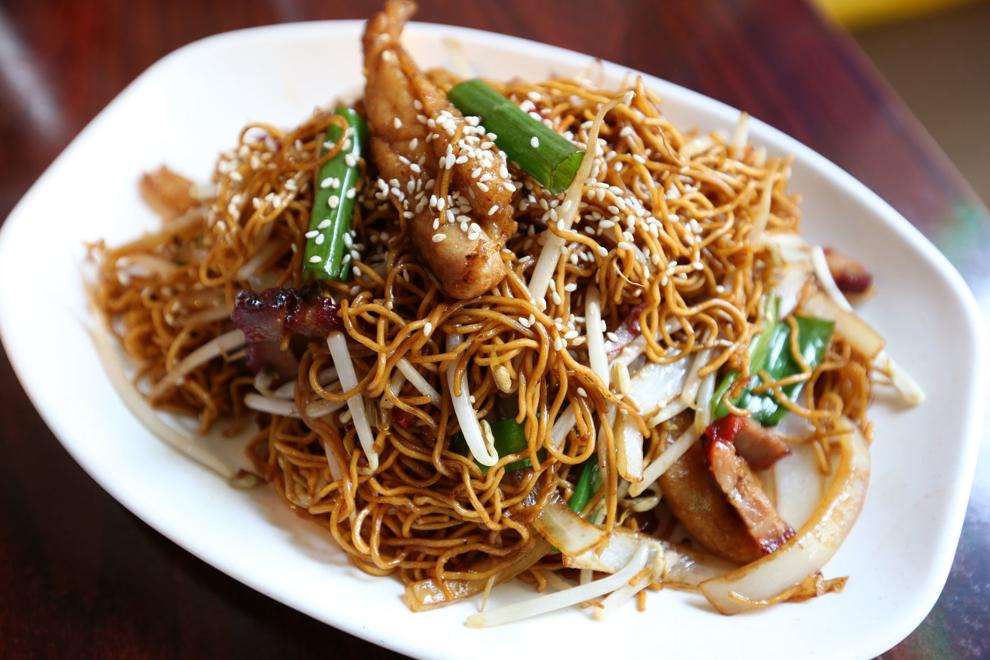 That flavor includes items like char siu, crispy pork belly and roast duck, which are displayed beside the ordering window and served atop everything from steamed rice ($8.50) to noodle soups ($9.95). Chen said these dishes are "typical Cantonese style," while noting the cuisine can be further divided into categories of Chaozhou and Guangzhou cuisines. Hong Kong Station offers the former.
Diners accustomed to Americanized Chinese food can still find options that satisfy their hunger for the familiar. There's fried rice of all varieties ($10.50-$12.50) and stir-fried noodles interlaced with vegetables and a selection of seafood and meats ($11.95-$12.95).
A recent favorite was the hot and sour soup ($9.95), which offers an elevated approach to the takeout staple. Slick udon noodles swim in a broth that's dense with spice and spiked with acidity. Peanuts, chilies and pickled cabbage mingle with sliced lotus root, bok choy and black wood ear mushrooms. The restaurant allows diners to choose from 26 additional toppings (add $1 each) from pig's blood curd to shrimp wontons.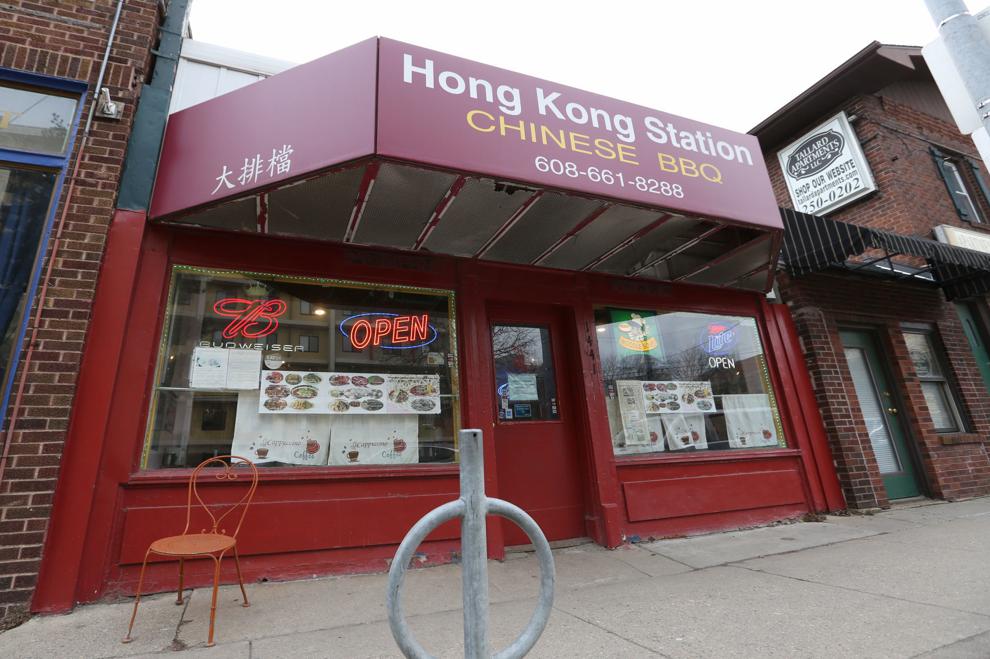 To drink there's beer ($4-$5), juice ($4.50) and a light, not-at-all-sweet milk tea ($3.95). And to start, there are mini pork buns — not so mini, and a steal at $4.25 — filled with fragrant meat encased in a chewy-soft dough and served with a pleasantly bracing vinegar sauce. Try the spicy pig's ear ($7.95) or duck gizzard on a stick ($2 each).
Chen said it's not rare for customers to ask for substitutions, and the kitchen is happy to accommodate them – but only to a point. Hong Kong Station is committed to maintaining the integrity of the Cantonese-style cuisine that has brought them so much acclaim.
"We don't want to change the culture," Chen said.