The El Burrito Loco food cart is a colorful beacon on the corner of Martin Luther King, Jr. Boulevard and Main Street. A mainstay of the Madison food cart scene, the small trailer that owner Magally Richter decorated to evoke similar vendors in her hometown of Mazatlán, Mexico, has occupied this corner of Capitol Square for 16 of its 20 years in business.
Most days, Richter and her husband, Jose Zenteno, run in the cart with a third employee. Production is streamlined in the tiny cart, mandated by the city to be smaller than 56 square feet. Customers will usually find Richter in the window, Zenteno near the fridge and salad station, and an employee working the grill. 
"The cart is small, but everything is efficient," Richter said. "Everybody that is in there knows the place they have to be. Nobody bothers me and I don't bother the cooks. Everybody has their place."
In the food industry, longevity is rare. There is no big secret to El Burrito Loco's success, said Richter. She believes in serving fresh food daily from a small menu of favorite items that customers can count on being the same as they remember, time after time.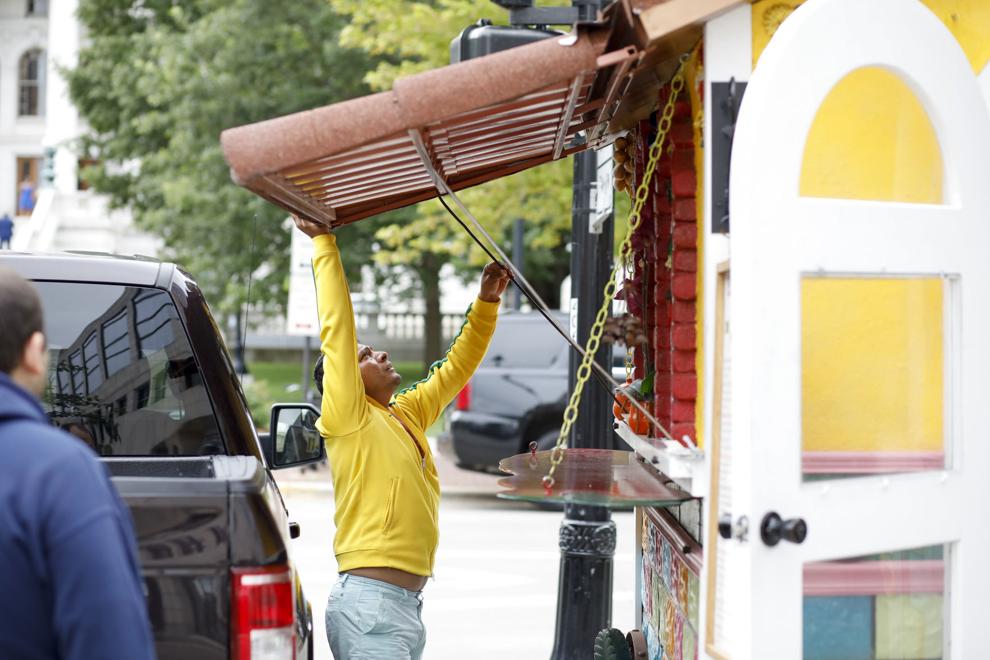 The regular burrito ($10) is El Burrito Loco's take on a mission burrito, built with rice, beans and cheese, as well as a choice of meat. It also serves quesadillas ($8-10), enchiladas ($10), tacos (2 for $6) and nachos ($8). 
Most of the menu can be made vegetarian or with ground beef or shredded chicken. Sides include house-made corn chips and salsa or guacamole ($3-4) as well as rice and beans ($3-4). 
The taco salad bowl ($9-$10) is built from the bottom out to keep the massive shell crispy, starting with lettuce, cheese and pico de gallo, topped with meat, guacamole and sour cream. The flavors are distinct but blend well, and the light shell easily snaps off to become a serving implement to dig in with. 
To the regular options, Richter adds two or three specials each day to keep the menu at a balance of tried-and-true favorites and new flavors.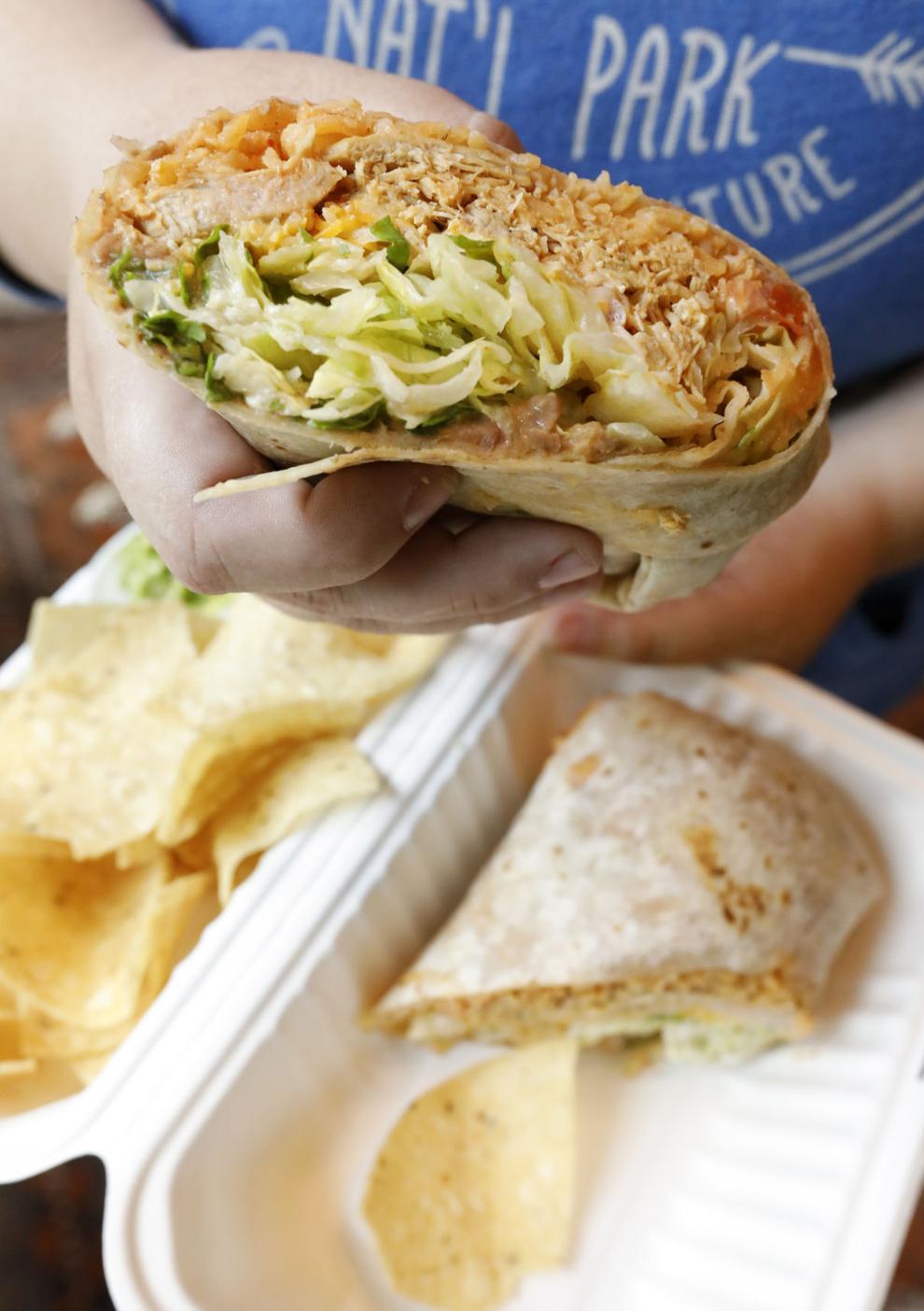 "I have customers that expect to find the same things on the menu," Richter said. "They want the same burrito they've been eating for years. We keep the menu small. Don't get too crazy." 
With so many years on the same corner, El Burrito Loco has a large contingent of repeat customers. Richter feels like they are part of her family. One of the hardest parts of the past 18 months has been not seeing those familiar faces and not knowing if everyone is OK. 
El Burrito Loco's experience, adaptability and low overhead costs helped them survive the past year and a half. Without workers in offices downtown, over the winter Richter and Zenteno moved the cart to the parking lot of Dorn hardware store in Oregon and set up a drive-thru-style system. It allowed Richter to keep her employees on the payroll and keep the business alive.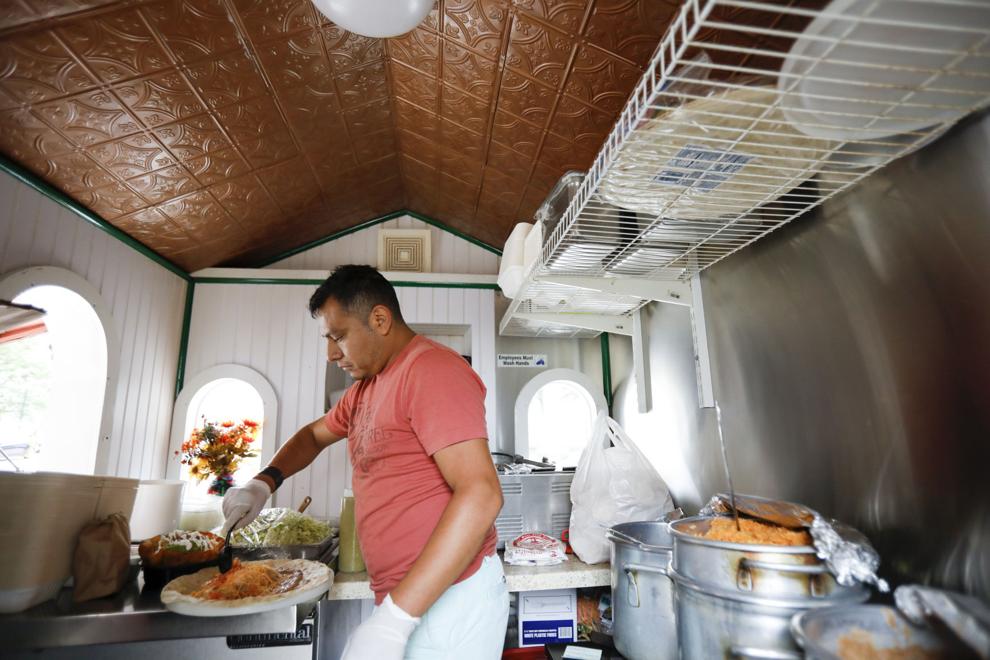 "The pandemic turned around everything. It was really hard times," she said. "We tried to survive. What makes me happy is we are still in business and I was able to keep my workers, as well. 
"I'm glad that we got through. A lot of other businesses did not."  
Richter remembers crying with a long-time customer about the death of his friend who often joined him for lunch at El Burrito Loco. Returning customers share news about births and graduations, new jobs and new relationships with her through the window. She has regulars who practice Spanish with her and others who come back to have lunch on visits to Madison, long after they've retired and moved away. 
Richter has spent nearly half her life in the small trailer on Capitol Square. What started as an idea for how to balance work with (then) impending motherhood 20 years ago has grown into one of the most well-known and iconic food stands in the city. 
"I'm so happy to know these people," she said. "I have so much history there. I have seen good, bad and sad things. I've been so happy to see my customers come back. Every time I see one in the window, I get so happy. This is my (legacy). My history is my food cart." 
Share your opinion on this topic by sending a letter to the editor to tctvoice@madison.com. Include your full name, hometown and phone number. Your name and town will be published. The phone number is for verification purposes only. Please keep your letter to 250 words or less.