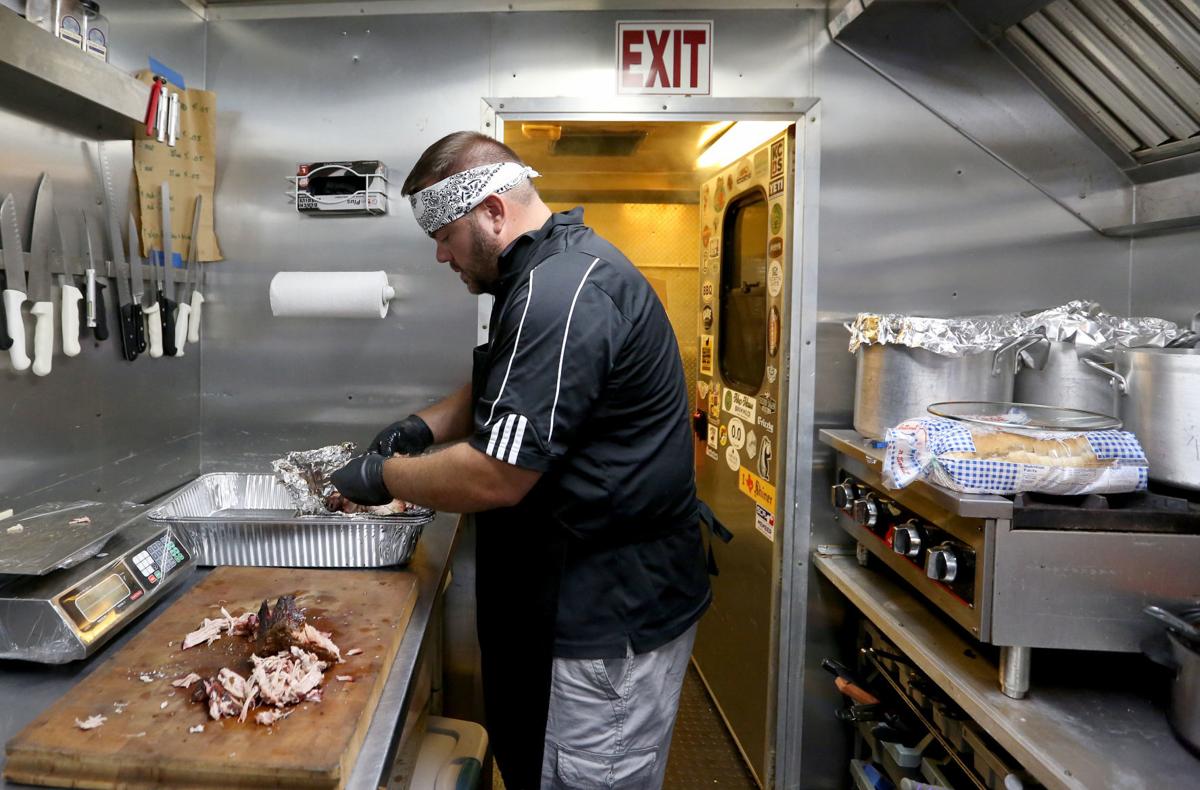 When people think of barbecue cities, they're likely to think of Austin, Kansas City, Memphis or St. Louis long before anywhere in Dane County. Brothers Aubrey and Peter Freeman want to help put the Madison area on the barbecue map. 
"I think our brisket is by the best in town," said Aubrey Freeman on a recent Friday afternoon as he busily set up the Freeman Brothers BBQ food trailer for one of their frequent pop-ups at Hop Haus Brewing Company, a microbrewery in Verona. 
"We are trying to introduce a level of barbecue that I don't think the Madison area has ever seen."
The Freemans' trophy case contains proof of their crowning achievement: Best Ribs at the 2015 World Food Championships. They've scored a perfect 180 in three out of four categories judged by the Kansas City Barbecue Society. Their smoked meats have won accolades in competitions up and down Wisconsin and all over the United States. Aubrey and Peter say they got into vending and catering in order to underwrite their first love: competing.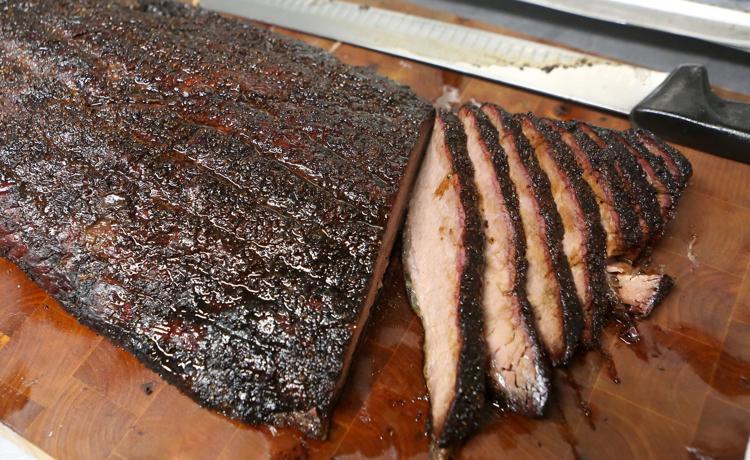 "After doing competitions for six-plus years, we kind of figured we'd have a better chance of making money if we started catering and vending professionally," said Aubrey. Over the last four years, he said, the scales tipped. "Now we do a heck of a lot more vending and catering than we do competitions."
Why barbecue? "Because it's America's food, man," Peter insisted. "If people think of America, like what's America's cuisine, barbecue should be the first thing that pops out of their mouth. Our country was built on cattle and farming and that's what barbecue is centered around." 
Wisconsin, though, is not a barbecue center, at least not yet. "We don't really have a style per se," Aubrey said.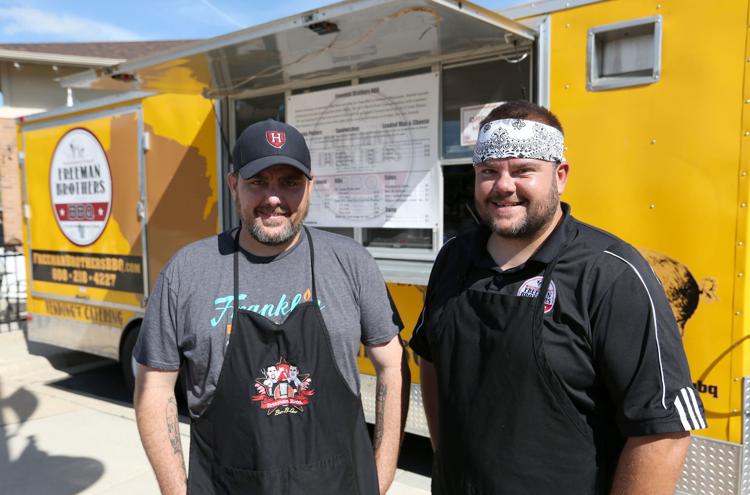 Aubrey's day job with an area software company requires a lot of travel, which he says affords him the opportunity to try the best barbecue each city has to offer. 
"Every time my brother goes on a trip, he comes back and wants to change something," Peter joked, with mock exasperation.
The Freemans are originally from Texas ("my favorite style," said Aubrey), but the Freeman Brothers BBQ style is decidedly Kansas City, with its sweet, zesty tomato and molasses-based sauces. The sauces are deceptively mellow up front, but finish with a surprising burst of heat. They're served on the side. 
"Our meat speaks for itself," said Aubrey. Brisket comes simply with salt, pepper and smoke from a combination of oak, hickory and cherry wood. All other meats come prepared with the Freemans' signature spice rub.  
A recent sampling of the three-meat combo platter ($20) delighted with perfectly juicy turkey breast. St. Louis-style pork ribs were tender and meaty and the brisket was the star of the show, the standard by which any self-respecting barbecue establishment is judged. 
"Brisket is the hardest meat to cook. It can go south on you pretty quick," said Aubrey. "If you get a pit master who knows how to cook good brisket, then they're gonna know how to cook everything else because everything else is easier to cook." 
This brisket was salty, marbled and so delicate that it broke apart between a thumb and forefinger. Brisket any less tender should not pass your lips. 
"If you get a good piece of brisket there's nothing better in the world," said Peter. 
On the side, BBQ baked beans ($3) came bathed in a thick bath of Freeman's sauce, molasses, maple syrup and brown sugar enhanced with cinnamon and a little bit of cayenne pepper. The mac and cheese ($3) was a creamy crowd-pleaser, seasoned with a dash of pepper and nutmeg. 
"It sounds so simple," Peter said. "But this is down-home simple American flavor."  
Share your opinion on this topic by sending a letter to the editor to tctvoice@madison.com. Include your full name, hometown and phone number. Your name and town will be published. The phone number is for verification purposes only. Please keep your letter to 250 words or less.