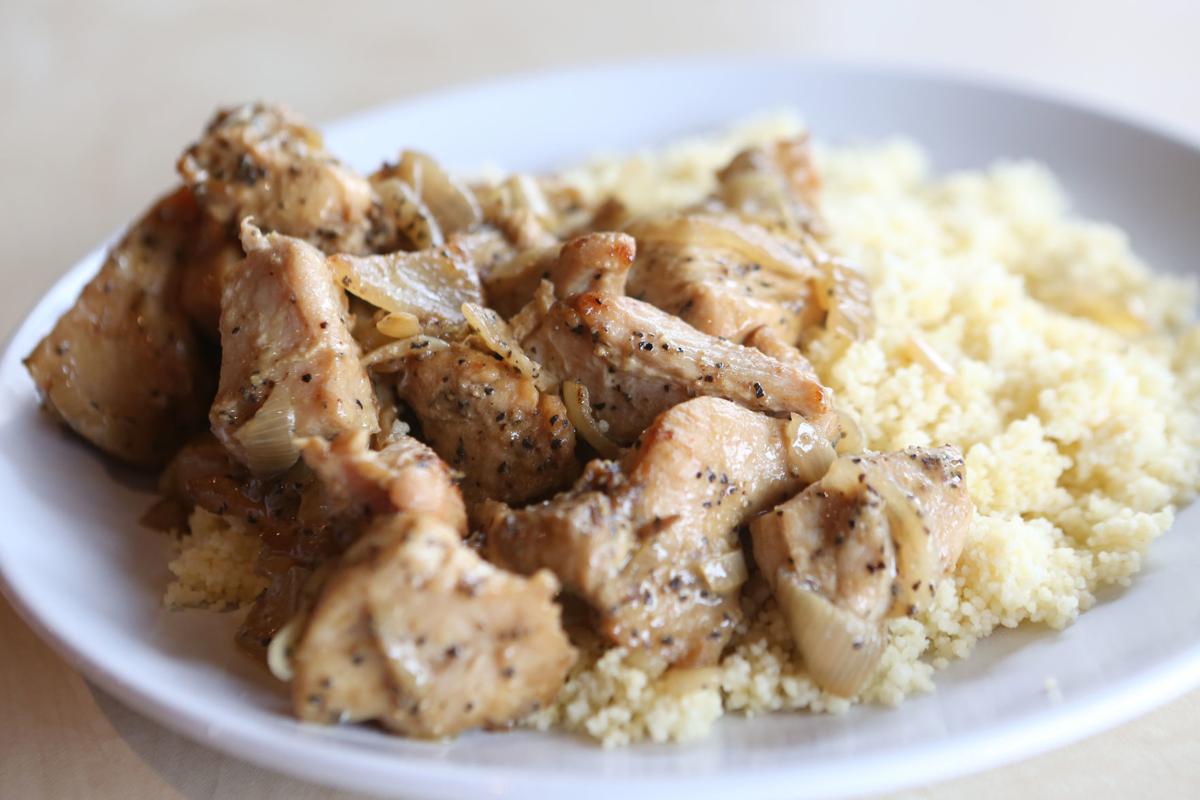 Every day at Kingdom Restaurant, Mahamadou Tunkara serves up dishes from his native West Africa, calling on childhood recipes and familiar spices to cook heaping portions of warm, savory stews and sauces.
But not many Africans come in to eat it. They don't need to, he said. They can make it themselves at home.
Instead he sees a lot of world travelers who have been to Africa and are craving what they once had. They are about 90 percent of his client base, he said.
"If you travel, you know the food so you miss it," Tunkara said. It makes him happy to see people come from Middleton and Janesville for his West African cuisine.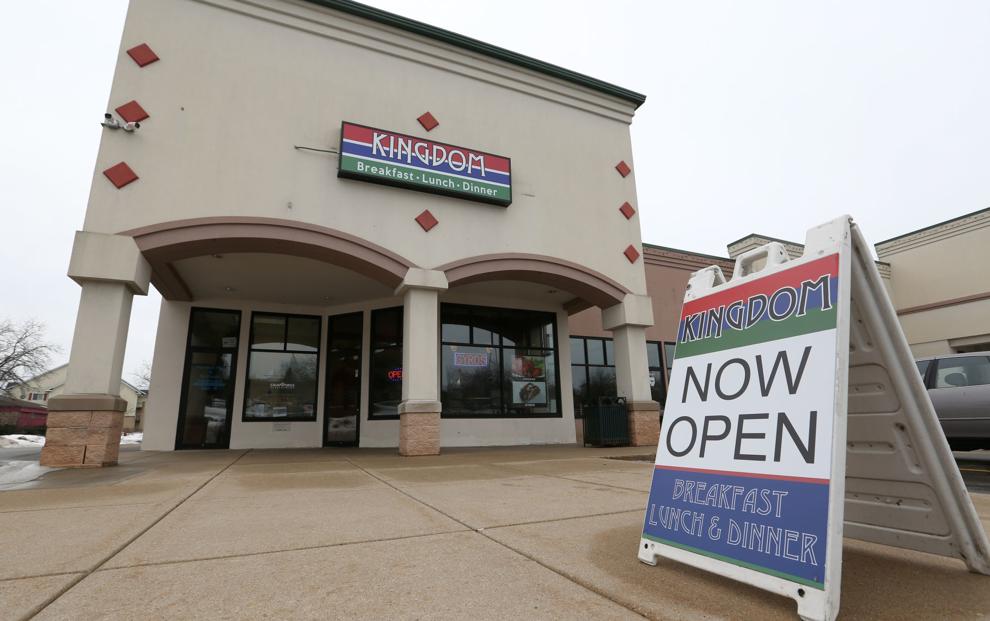 Tunkara is the owner and chef of Kingdom Restaurant at 1865 Northport Drive. This is an excellent place for those craving fufu or domada, or for those looking for a taste of somewhere they have never been, like Gambia, Senegal, Nigeria or Ghana.
There are plenty of options at Kingdom Restaurant, including all-day breakfast, gyros and fried chicken. Tunkara said he keeps the menu broad because he likes to give customers choices.
"You don't want to give people reasons to go to different places," he said with a smile.
Diners have taken him up on it. Domada, a Gambian peanut stew, is big at lunch. Gyros are the biggest revenue generator, and fried chicken and Italian beef are popular with the late-night crowd, Tunkara said.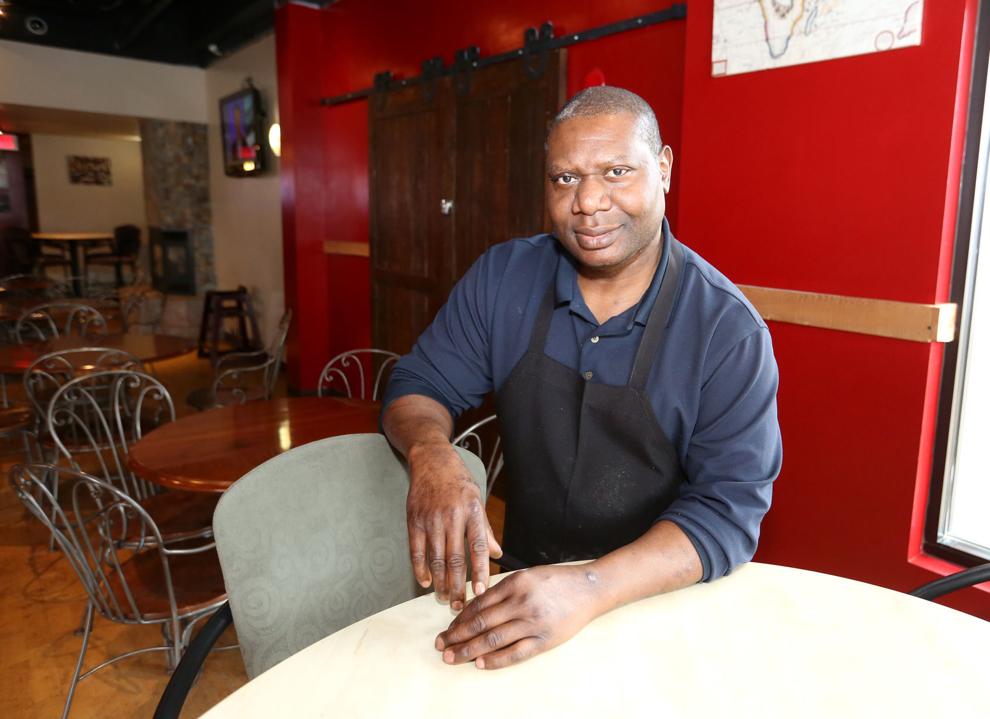 But for something special, aim for the African menu. Along with Buraka's Ethiopian cuisine and Keur Fatou Catering's West African food, Kingdom is among few places to get African cuisine in the Madison area.
Tunkara described his "Taste of Africa" menu, which includes dishes like shawarma, kabobs, curry, benachin and domada, as a mix of Mediterranean and West African. It reflects his experience growing up in Gambia and high school and college years spent in Egypt.
"Since I was little, I liked to be in kitchen," Tunkara said with a laugh, "and I don't like to be hungry."
Growing up, his mother often called on him to assist as she prepared meals for her 11 kids, having him wash dishes or cut tomatoes.
"You know in Africa, we have bicycles to go to marketplaces. So whenever she's cooking, she would send me to go buy the recipes, so that's how I grow knowing all different types or recipes," he said.
Many of the dishes at Kingdom share spices: salt, black pepper and garlic, as well as jumbo and maggi bouillon cubes. Maggi, known for its punch of umami, is wildly popular in Central and West Africa. Nestlé, the company that makes them, claims to sell more than 80 million cubes every day just in Nigeria.
Order any of the dishes on the African menu ($10.99) for a huge serving and a drink. Most dishes offer a choice between couscous and rice, as well as type of meat, either fish, chicken or beef.
Tunkara grew up eating yassa, a dish that is popular in Gambia and Senegal. (He offered a quick geography lesson: "If you look at the map, Gambia is inside Senegal ... there is no way you can go to Gambia without passing through Senegal," Tunkara said.)
Yassa chicken has an onion base and is seasoned with wine, vinegar, lime and mustard, Tunkara said. Much like chicken soup for a cold, Tunkara said yassa is the go-to comforter when you have the flu. But I would classify every one of these warm dishes on the African menu as a comfort food perfect for our recent miserable weather, including this tender, peppery chicken.
Tunkara makes his domada by simmering peanut butter, tomatoes, onions and spices for an hour. It'd be faster to add flour to thicken it, Tunkara said, but that's not the African way.
"It's not healthy," he said. "Africans, we don't like to do that, we don't put flour with the gravies."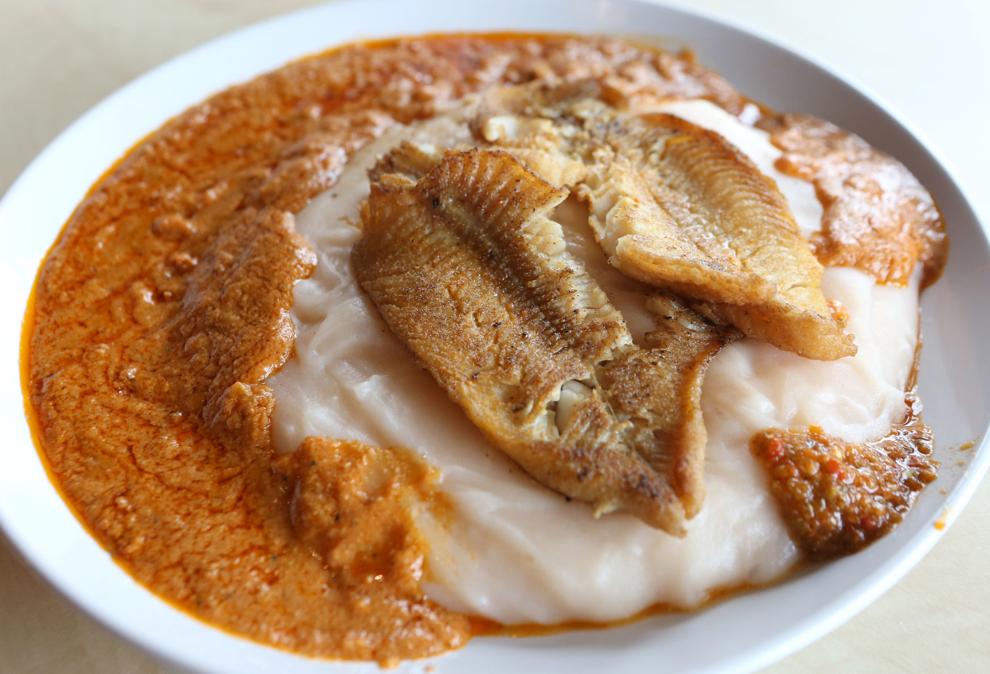 Tunkara uses American-style peanut butter in his dishes, though he said that's not strictly traditional.
"Africans, we don't cook with sugar," he said. "We use salt, spices. We can make you cry, we can make it mild, it depends, you know?"
Fufu, Tunkara said, is a starchy staple popular in Nigeria and Ghana, often served with stew. The fufu kingdom serves comes in a box, made from either dehydrated plantains or cocoyams. The texture is similar to elastic mashed potatoes. Tunkara serves it with domada and meat on top.
Tunkara's personal favorite is the curry, seasoned with garlic, cumin and coriander. It was my favorite too, with just enough heat and a sauce that had me scraping up every piece of couscous it touched.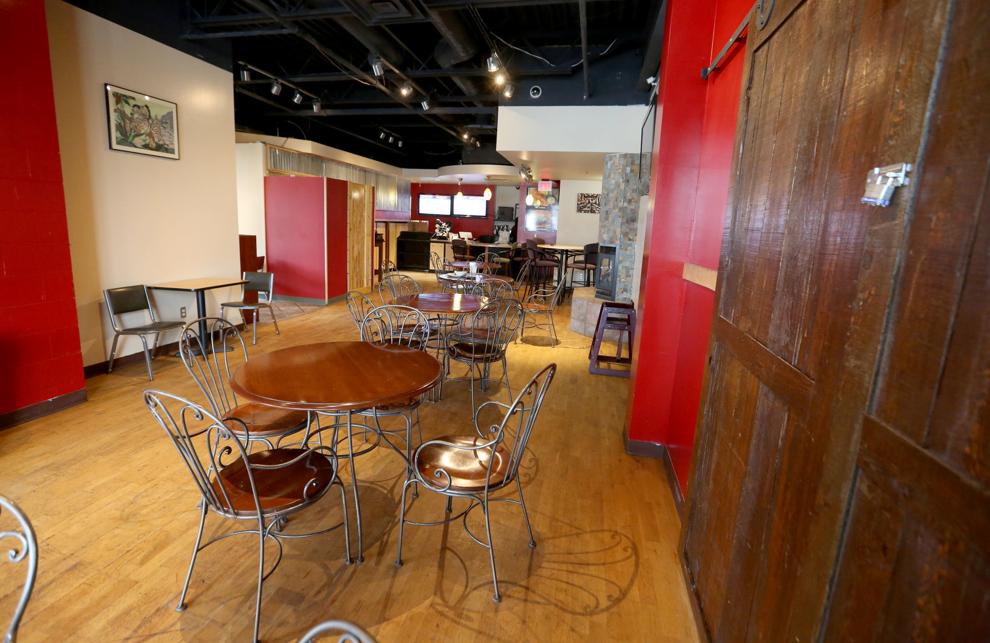 This venture is far from Tunkara's first restaurant experience in several ways. When he came to the U.S. in 1988, Tunakra lived in the Bronx and worked multiple jobs at fast food restaurants to try to make a living. 
Then planes struck the twin towers. Tunkara said he had been working in a fast food spot near one of the towers that morning but had left to get change. After that, Tunkara gathered his family and moved to Wisconsin.
Once again, he worked in fast food as manager and cook. Once some of his kids were in college, he decided to open his own place, starting with Frank's Family Restaurant in Jefferson.
Next, he opened Burgers and Ethnic Food B-B-Q in West Towne Mall. After the Apple store left West Towne for Hilldale, traffic significantly dropped off, Tunkara said, so he left and eventually opened up Kingdom in a gas station on East Washington Avenue in 2018. Just this January, he moved to what he hopes is his final restaurant landing place at the Northside Town Center.
Tunkara credits the Bruns family, owners of the center, with helping him get set up, saying it was the "first time I got real help in a project like that." The Brunses were there from the beginning, helping with design, marketing and social media, Tunkara said. 
"They are a very, very wonderful family," he said.