Milele Chikasa Anana knows that sometimes, people simply yearn for the food they grew up with.
For African-Americans from the south, that's not always easy to find in Madison. But when they do, she said, it "makes living in Madison more tolerable."
That's why Anana is happy to see a new soul food restaurant, Anointed One at 515 Junction Road. When it opened in mid-October, it brought the tally of Madison area black-owned restaurants to 11. Anointed One serves traditional soul food dishes like fried chicken, greens, yams and peach cobbler.
"There's all this whiteness in Madison everywhere you go, and so you have to endure that," said Anana, restaurant committee chair for the Madison Black Chamber of Commerce and the organizer of Black Restaurant Week. "When you see a little bit of yourself reflected somewhere, it gives you an inner satisfaction."
"It's nice to be able to go someplace and have your banana pudding or your mac and cheese," she said.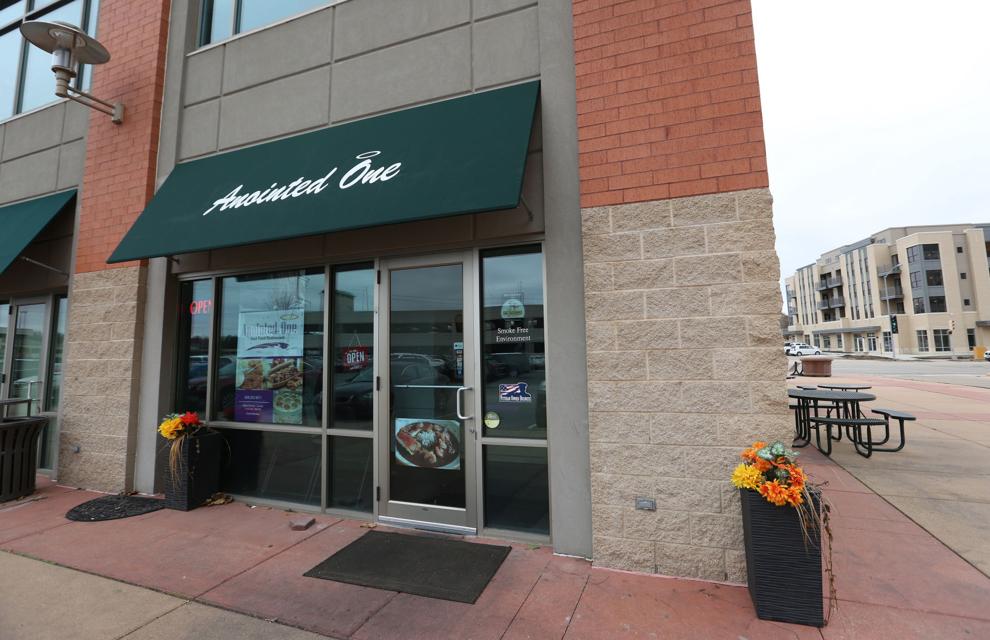 The menu hasn't been finalized yet, but so far includes entrees like a smothered or fried pork chop, fried catfish and shrimp po'boy (entrees range from $8.50-$14.60). Some entrees come with sides like french fries, cabbage or dressing. They've had specials like a brisket sandwich or gumbo rotating through the menu, and banana pudding and apple pie for dessert ($3). 
That creamy macaroni and cheese is definitely worth yearning for. I had it as a side to the catfish, a melt-in-your-mouth treat. With cornbread and two sides (including green beans made the way anybody could love: with chunks of salty bacon), the meal was definitely worth the $14.60 price.
I didn't grow up with this food, but in my notes I scrawled "my soul felt rested after eating this." That meal could comfort anyone.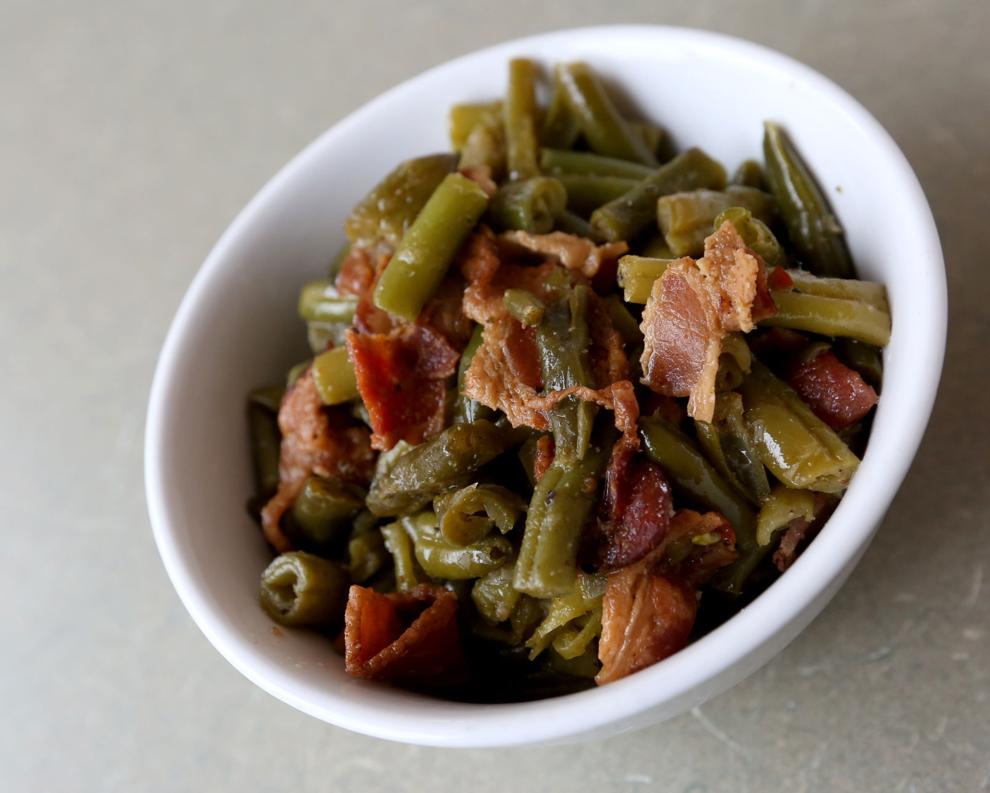 Housed in the former Thulasi Indian Kitchen, Anointed One is an offshoot of Anointed BBQ & Soul Food in Colorado, owned by Marriese "Mo" Jones.
That restaurant comes with a tale of ambition and persistence. Jones served time in prison, struggled to find a job upon his release, and fell into homelessness. But he worked with friends to renovate a small restaurant and opened Anointed in 2016, serving Florida-style barbecue and soul food.
Jones' grandmother taught him to cook. While Anointed does not serve barbecue, it's likely some of those other heritage recipes have made the leap to Madison. Mo Jones or his assistant have been flying to Madison on the weekends to help prepare some of the food and teach staff recipes.
Governor House, a local DJ, helps promote the restaurant, and his family connections pulled Anointed to Madison. His dad is a friend of Jones, and convinced Jones to further diversify the Madison food scene.
"It feels like home," House said.
In addition to her work with black-owned restaurants, Anana is the publisher of Umoja Magazine and has lived in Madison for 50 years. For most of that time, she said, there was one, maybe two, black-owned restaurants, mostly on the southern side of Madison. That wasn't for lack of interest or skill.
"We know how to cook," Anana said. "We knew how to cook for white America when white America couldn't cook for itself."
Now there are 11 brick-and-mortar restaurants, a testament to the ambition and persistence of the African-American community, Anana said.
"For a population this size, I think that's very good," Anana said. "Black people are wanting to be a part of that entrepreneurship culture.
"(They want to) own their own business, create their own wealth, provide for a generational legacy. Now it's our chance."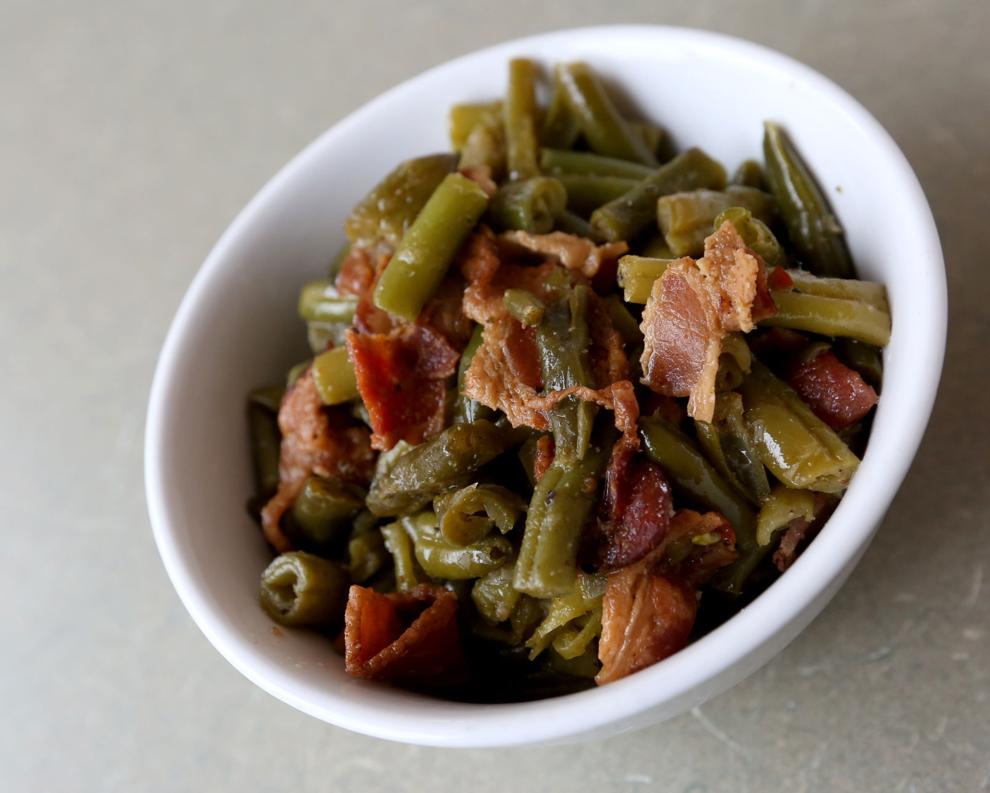 Those 11 establishments represent a range of cuisines, from barbecue at That BBQ Joint, to Ethiopian restaurant Buraka and Jamerica, all on Williamson Street. Others, like McGee's Chicken and now Anointed, focus on soul food. 
There's not a shortage of diverse dining options in Madison, from Russian dumplings at Paul's Pel'meni and Thai ice cream at Fancy Roll to Afghani fare at Kabul Restaurant. It's time to "add soul food to the list," House said.
He said plans for an Anointed Two in Monona are already in the works, likely to materialize sometime in 2018.
"Madison is a foodie town, and has a lot of ethnic restaurants," Anana said. "It's important that the black experience be a part of that."