Back in 2015, Jerry Thiel wanted to know how Mike Zieglemeier, a lifelong carpenter, felt about opening a barbecue restaurant and ice cream parlor in a building Thiel owns in Oregon.
Zieglemeier thought that what the town needed was a barbecue joint, and he figured Thiel's building at 135 S. Main St. — formerly an accounting firm — would be perfect for it.
"He's a visionary, kind of like I am. I can look at something, and envision what it would look like after the fact," Zieglemeier said.
By summer 2016, Thiel's space had transformed into Ziggy's BBQ Smoke House and Ice Cream Parlor, with a folksy western motif right down to the reclaimed barn boards and antique farm equipment.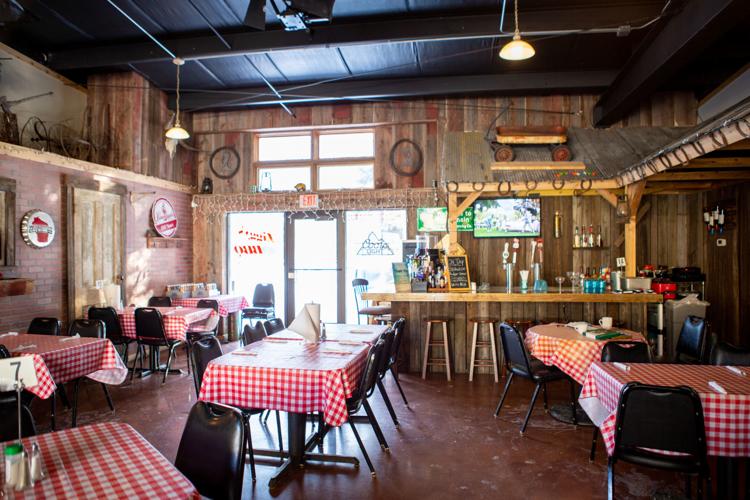 Zieglemeier and his wife Teri had never considered running a restaurant before, though they were operating the family's decades-old catering business with a fleet of five food trucks out of Edgerton ("auctions, rodeos, horse shows," Teri said).
The Zieglemeiers knew they could cook, but barbecue is a different kind of craft with its own unique challenges. Mike made some phone calls and went online, looking at what other pit masters were doing. They spent the summer of 2015 inviting friends and family to their home and serving them early prototypes. Items that were a hit made it on the menu; those that missed went in the trash.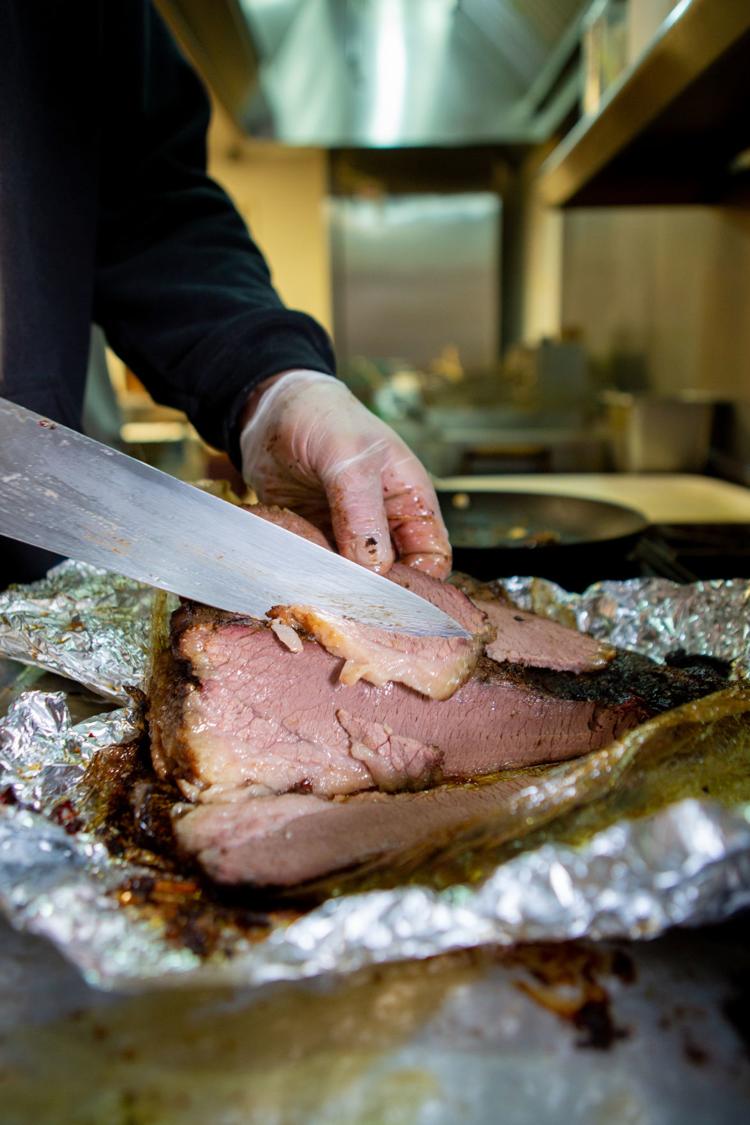 "It's very time consuming," said Teri. "We learned a lot by making the stuff, and we learned from our mistakes, basically."
The measure of any barbecue joint is the brisket. ($14.95) Ziggy's is earthy, juicy and tender. The Zieglemeiers say their brisket and pulled pork stays in their hickory smoker for 14 hours, at least.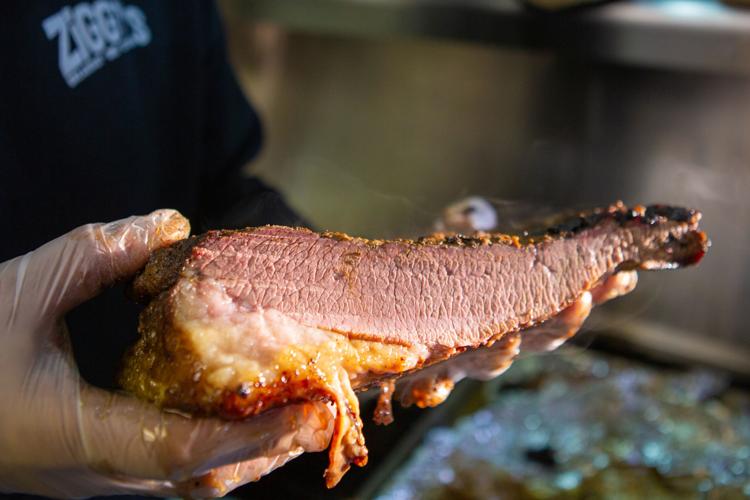 The pork ribs ($14.95/half rack, $18.95/full) passed the "fall off the bone" test with flying colors. Gravity did its thing as soon as I grabbed ahold. The smoky flesh was full of meaty flavor, and I pressed the roll of paper napkins at the table liberally into service.
Ziggy's dry rub is a southwest mesquite rub from Mowerman Marty seasonings in McFarland. The Zieglemeiers demurred each time they were pressed for secret ingredients.
The biggest surprise at Ziggy's was the chicken. ($9.95/leg quarter, $.75 each for bone-in wings) It stays on the smoker for four hours. On its way from the holder to the table, it takes a quick dip in the deep fryer to give the skin a distinctly crispy exterior.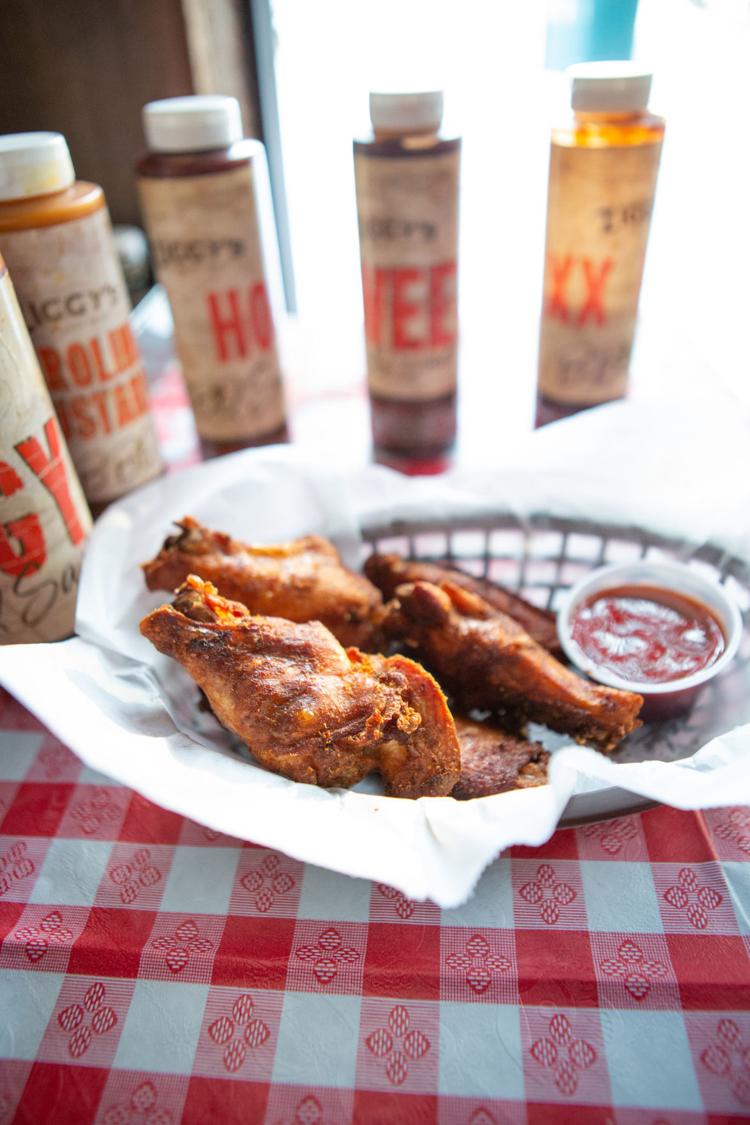 For those disinclined to make the short drive to Oregon, the Zieglemeiers have plans to let you have a taste of Ziggy's at home. They're working with Dashelito's Hot Sauces in Madison to bottle their popular sauce varieties and sell them in stores.
Teri's favorite is the sweet version, while Mike is proud of his XX and XXX hot selections. He calls them the "creepers," since the heat, which comes from Carolina Reaper, cayenne pepper and ghost chilis, has a way of lying in wait a few seconds before pouncing on the palate.
Ziggy's has a cure for the burn. If you can't take the heat, get out of the dining room and into Ziggy's ice cream parlor, where several flavors of Cedar Crest ice cream are at the ready.