Three days after opening in a nondescript strip mall in DeForest, the new Mexican restaurant El Alegre was packed.
"I honestly never expected it," said owner Brian Trejo, who opened El Alegre in this quickly growing suburb north of Madison just over three months ago. "That really surprised me, seeing how happy people are when they leave that door. That makes us want to want to do better things."
Trejo's family hails from Querétaro, a small state in north-central Mexico about two hours from Mexico City. El Alegre, which means "cheerful" in Spanish, features Trejo's family recipes.
Customers have embraced traditional dishes like chiles en nogada ($13.99), a central Mexican dish often enjoyed on Mexican Independence Day because the colors match the country's flag.
At El Alegre, a poblano pepper is stuffed with a mixture of ground beef, plantains, pears, apples and walnuts. It's covered in a creamy sauce made from walnuts and pomegranate seeds. The mix of fruit brings a sweetness that complements the earthiness of the sauce. Chiles en nogada has become one of the restaurants bestsellers.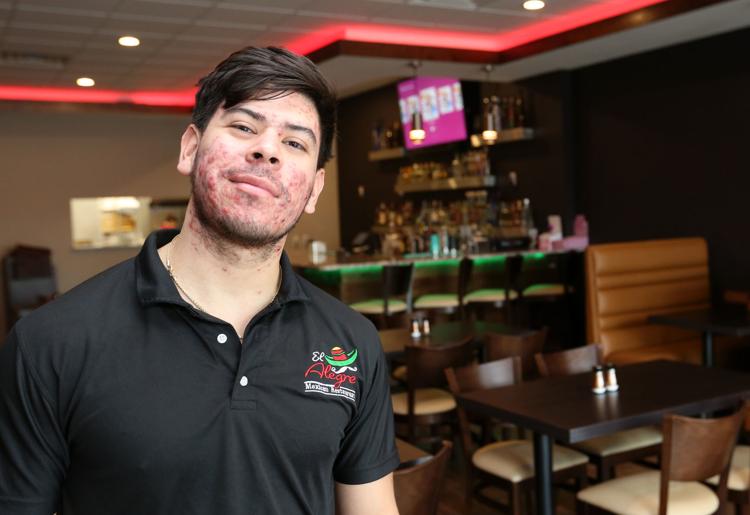 This comfortable, inviting restaurant is a family affair. Trejo co-owns the restaurant with his mother, Leticia Gonzalez, and his dad Lalo runs the kitchen. An aunt, siblings and cousins help the business run smoothly.
A story in the DeForest Times reported that Trejo's cousins own Compadres Mexican Restaurant in Middleton and Gloria's Mexican Restaurant on Junction Road in Madison. Trejo has worked at both.
"It's a balance to work with family," Trejo said, but so far it's working well. The family used to all be too busy at separate jobs to even sit down for a meal together. Now, when things go wrong, they talk about it and move on.
"I just love how close we are and how much closer we have gotten opening this restaurant," Trejo said. "We get to see each other so much more. We get to enjoy each other." 
Trejo and his family didn't initially advertise. With a brand new staff, they were hoping to ease into opening. Instead, the dining room quickly filled up, he said, and they've been busy ever since.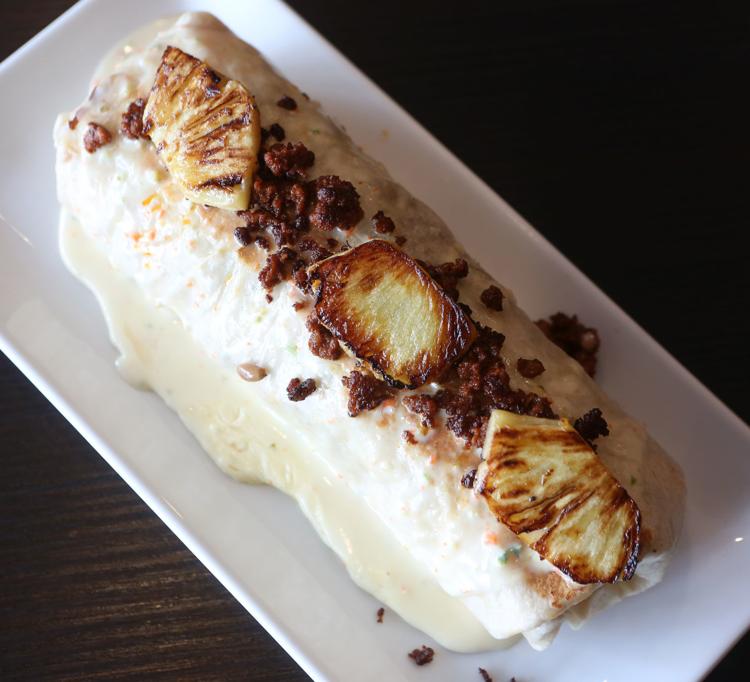 There is a big, varied menu with seafood, carne asada, tortas, sopas, tacos, tostadas and more. The El Alegre burrito ($11.99) is huge, with grilled steak and shrimp inside along with rice and beans. They top it with melted cheese sauce, chorizo crumbles and grilled pineapple. The spice in the chorizo gives a little kick and the caramelized sweetness of the pineapple also brings acid.
"When you first look at our menu, you see many things that especially for American people, they've never had it before," Trejo said. "But once they try it, they really like it.
"I wanted to build something where people would feel comfortable."
Some diners ease into something new with the molcajete ($16.99). This steaming cauldron of grilled steak, shrimp, pork and chicken bursts with the smoky flavor of having been over an open flame. Tucked around the edges of the bowl are grilled pieces of cactus, green onions and jalapenos that add layers of flavor and texture to the dish.
It's topped with queso fresco and served with all the fixings: flour or corn tortillas, rice and beans, pico de gallo, guacamole and sour cream. 
Food and food traditions play a central role in Mexican culture. In DeForest, Trejo said he found a place where he felt he could share the food that has connected him to his family and his culture. He feels the city has embraced them. 
"I want to be more than just a business," he said. "This is a small community. I feel like everybody knows everybody. I've made a lot of friendships already."
With El Alegre, he's seizing an opportunity as the community grows.
"There are a lot of things going on here," Trejo said. "And there are not many restaurants. We have been here a little over three months and everything's going great so far. Everyone is really nice."