Like a glowing orb just off the Beltline, the yellow stucco walls and vibrant red pillars of Dynasty Chinese Restaurant light up the snug lot between a 7-Eleven and Verlo Mattress Factory.
Visitors are greeted with a "zao shang hao" ("good morning" in Mandarin) by an automated voice right after opening the doors, where more warm colors, large red fabric koi fish and woven rainbow flowers surround the host stand.
Head chef and co-owner Sunny Hsu says it's all an effort to make Dynasty, which opened in Madison last spring, feel like home to customers. (Dynasty's sign says Dynasty Asian Restaurant; the website and brochures say Dynasty II. It's all the same place.)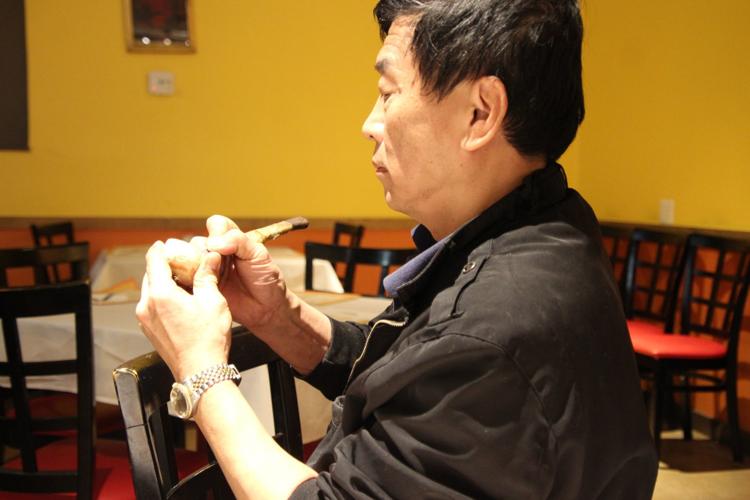 "The customers we have now, I know them all by name and I know their family's names," said Hsu, who learned the ins and outs of the restaurant business while working at a young age in his parents' restaurants in Taiwan. "I also know their orders right when they walk in."
Many of Hsu's regulars refer to him by his first name, and most don't even have to order. At lunch, Hsu is quick to bring them their usual platters of steaming hot, fried cherry chicken ($5.75) topped with warm, saucy maraschino cherries, black pepper sizzling beef ($11.95), or Hsu's personal favorite and specialty, deep-fried "Heavenly Chicken" in a syrupy teriyaki sauce.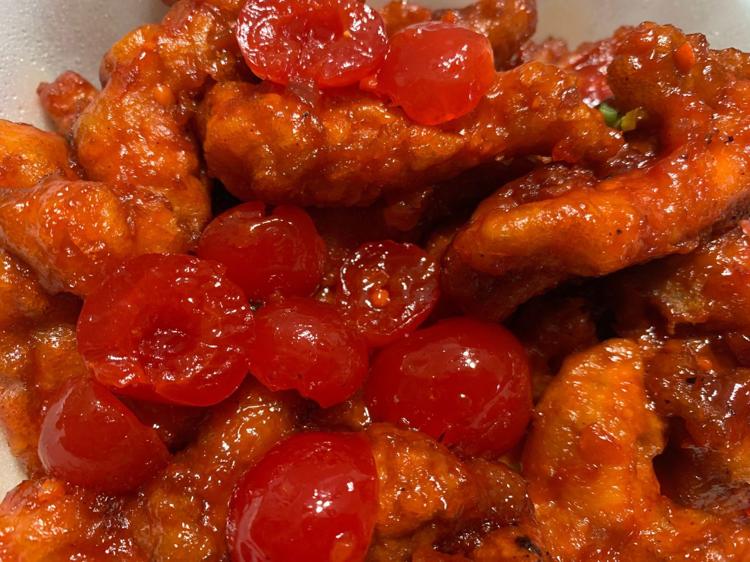 Hsu's wife and Dynasty co-owner Xue Liyang said some diners come in four times a week for lunch or takeout. 
"Sunny is such a social butterfly guy," she said. "He wants to know everyone and make them happy."
For appetizers and family dinners, Hsu carves decorative flowers out of radishes, a trick he learned from his parents in Taiwan. 
"Onions, cucumbers, I learned how to make flowers out of everything," said Hsu. He can make small scale flowers on the spot if a guest asks. It only takes him 20 seconds. 
Hsu first opened Dynasty in Oregon state in 1990 before moving his and Liyang's business to Wisconsin Dells in 2013. Due to a lease dispute, Hsu, his wife, and their daughter had to make a hurried move to a new restaurant location in Madison. Rushing to find an affordable space, the family chose the former site of Grand Pagoda.
Though they have a handful of regular customers, Hsu and Liyang said Dynasty has struggled to attract a larger crowd of families due to its obscure location. 
"We didn't know anything about the neighborhood or how close it was to the gas station," said Hsu. "Our customers tell their friends that we have very good food, but they are nervous because of the neighborhood."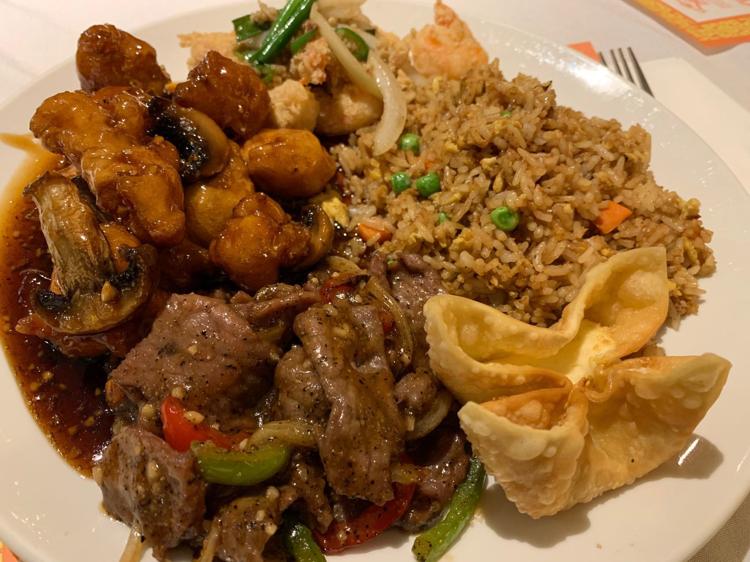 Hsu and Liyang are working hard to beat the odds, using any free time they have to add more options, like stir-fried lamb ($12.95) and Mandarin crispy duck ($13.95), to the already hefty menu. Dynasty's menu has 15 different beef options, 12 dishes with pork, 21 with poultry and 21 with seafood. There are 11 vegetarian plates. 
The restaurant is almost entirely family operated by Hsu, Liyang and Hsu's mother-in-law. 
"What I love most about working in a restaurant is getting to know people," Hsu said. "It's a hard business, and sometimes it's no good. But this is what we do and we will keep working hard."
Before moving to Madison, Dynasty Chinese Food was voted the No. 1 Chinese restaurant during the Taste of Wisconsin Dells. Hsu still misses his connections there, borne out by certificates of community appreciation from schools and the Civil Air Patrol lining the back wall of the Madison location. 
Hsu hasn't lost the hope of establishing that trademark in Madison. Dynasty has hosted weddings and birthday parties. Once a month, Hsu and Liyang bring a Dynasty-style buffet to their daughter's school at West Middleton Elementary, serving up to 40 third graders and their teachers. 
"All the kids love it," Liyang said. "We would do it more but we don't want to take away from their school time too much."
The dining area closes for Dynasty at 10 p.m., but Hsu and Liyang keep their kitchen open until 12:30 a.m. for deliveries and takeout. Dynasty is scheduled to be open as usual Christmas Eve, Christmas Day, New Year's Eve and New Year's Day.
"We want to stay open for those who have nowhere to go or eat on the holidays," said Liyang. 
Hsu escorts customers who order takeout to their car. He said that, while they "didn't know everything about this location," they're making the most of it. 
"With the restaurant business, it can be all about location, location, location," he said. "Family is most important, and we want more families to come visit us. We will show them great kindness and great food."