Siblings Joel, Erika and Cesar Cervantes run El Rio Grande restaurant in Stoughton, and customers are quickly adopted into the clan. 
If there's an argument in the back, customers can probably hear it in the front. And they willingly share the ingredients and methods to make any dish on the menu.
"I mean, come on! The greats do it," Joel said. "What are they going to do, put a restaurant next to us?"
A 2004 Wisconsin State Journal review said that if your toddler dumped guacamole on the ground, no one would blink, and the Cervantes siblings confirm this with pride. Erika recently saw a regular get up and retrieve his own refill of water. ("You could have told me!" she told him. "Ehhh, I know where it's at," he replied.)
It's OK to be loud, Joel said; we're loud too.
"It's like when you go to your family's house, your grandma's house, you can make a mess, no one's going to yell at you," Erika said. "The minute you walk through the door, just consider yourself family."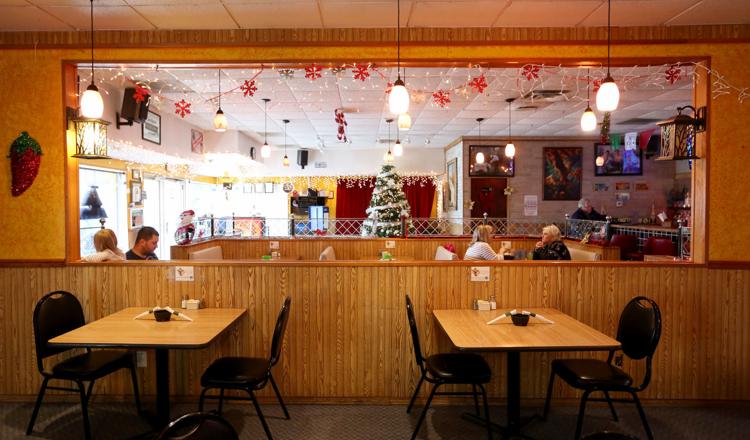 El Rio Grande opened at 524 W. Main St. in Stoughton in 2004, after Joel and his father, Ramon, scoured Wisconsin from Sheboygan to Tomah for a good spot for their Tex Mex restaurant.
As lifelong Chicagoans, the children of first-generation Mexican immigrants didn't know much about Stoughton, a town of 13,000 with an annual Norwegian heritage celebration.
"(Joel) called us up and said, 'I'm going to this place called 'Stout-en,'" Cesar said. 
As he gutted the restaurant, Joel wondered if Stoughton natives — who are 90 percent white and 2 percent Latino — were going to like his Tex-Mex dishes. He recalled disparaging comments from passersby: "Serving Mexican to a bunch of Norwegians, like that's going to work!"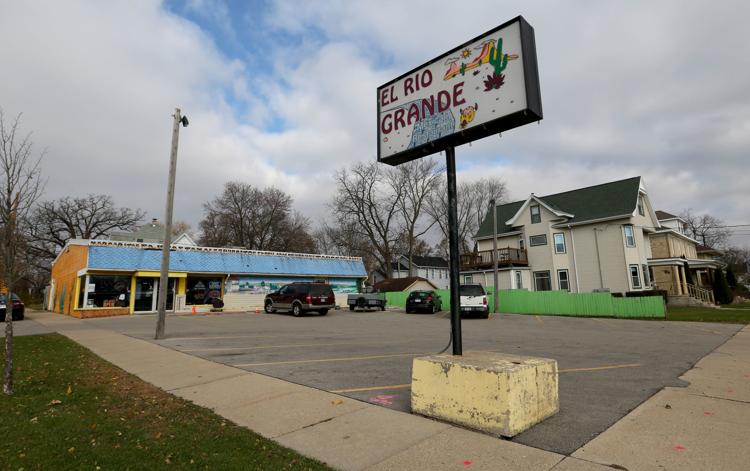 He need not have worried. The first day El Rio Grande opened its doors, the restaurant had to close early because it ran out of food. The next day they prepared for bigger crowds and closed early again.
Joel called Cesar in the restaurant's first three weeks and begged him to come help. His sister Erika took a gap year after high school to help out and has been there ever since.
The menu at El Rio Grande offers typical Tex-Mex fare like quesadillas, nachos and fajitas alongside traditional Mexican dishes like carne asada and carnitas. The Cervantes have found not every Mexican dish works in the middle of Wisconsin. They tried a lengua (beef tongue) taco on special one weekend and sold maybe three tacos, while staff happily devoured them in the back.
"We have to have the supply for the demand, and it's not tongue," Erika said.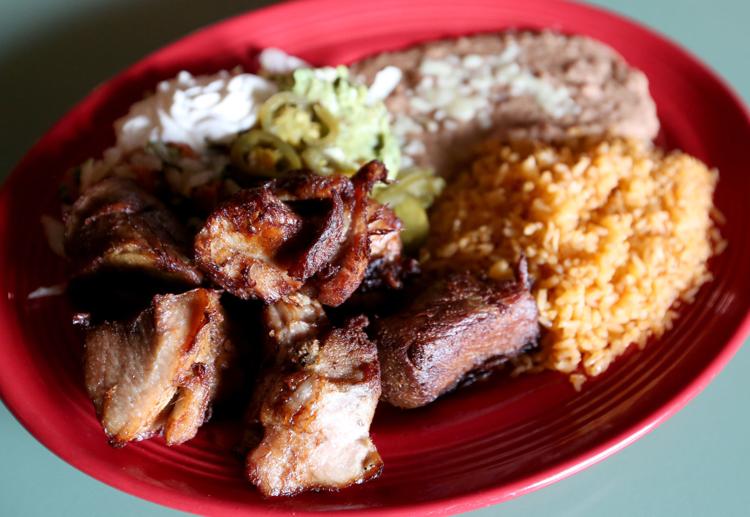 The family believes little ingredients can make the difference between success and failure, and are always playing around with recipes. They make salsa with fire-roasted tomatoes and enchilada sauce with cinnamon and raisins for a sweet-salty combo. Their carnitas are tenderized with evaporated milk, then cooked slowly with beer and orange juice.
That tenderizing process works. I reached across the table to stab some of my husband's carnitas ($14.99) and fell forward, not expecting the fork to slice through the meat quite so easily.
Joel would "throw our margarita against anyone's in Madison." The Cadillac Margarita ($9) with fresh lime juice and top shelf liquor is shaken in ice for a full two rounds of the ABCs and served martini-style.
They are insistent about the shaking. Joel recently went to restaurant in Mexico and was annoyed when they didn't shake his margarita enough.
This was, in fact, the best margarita I have had in Madison. The cheese dip ($2.25 for a small, $4.50 for a large), a simple cheese and jalapeno combo, is another must.
"I guess we use our forks to eat the rest of this?" I joked after plowing through the chips.
"I'm not above that," my husband said, dipping his fork straight in. When we packed up to-go boxes, he (without shame) dumped the remaining cheese in his box.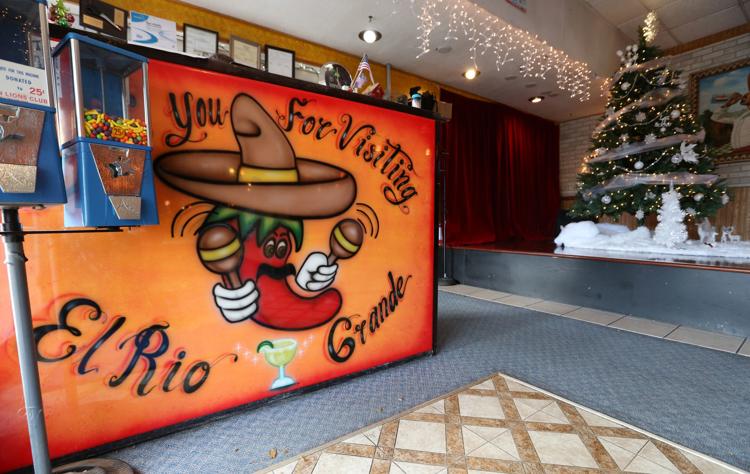 Joel is the CEO, but they're all owners, Joel said, and their roles overlap as they collectively manage the front and back of the restaurant.
Cesar says the Joel is the better cook: he created all the signature recipes that are still served today: the rice, beans, enchiladas, steak. Joel says some of Cesar's innovations like mahimahi and pork belly tacos are some of the best-selling dishes in the restaurant.
"It's all teamwork. It's like the Chicago Bulls were a dynasty. If one wasn't there, they wouldn't do that good. That's how we work," Joel said.
That love extends to their staff and customers. They're still in touch with about 90 percent of their former employees. They've seen customers pass away. They've hosted a marriage proposal.
As we talk, Joel gestures to a young man sitting at the table behind us: "The dude with the hat back there, he used to be a little baby, came here with his mom," Joel said.
Joel's grateful that Stoughton "accepted us with open arms." That relationship hasn't changed in the midst of national rhetoric increasingly hostile toward immigrants and Latinos.
El Rio has customers on both sides of the aisle but "we stay out of politics in the restaurant," Joel said. He likes Anthony Bourdain's philosophy — the late chef and adventurer considered food a way for people of different backgrounds to connect.
In food, Joel said, "there's no parties. A steak is a steak to everybody. An enchilada is an enchilada to everybody.
"A margarita is a margarita to everybody."