Finca Coffee's building in the new developments of the Novation Campus on Rimrock Road is modern and shiny. It's sleek, with walls of windows and clean lines, a stark contrast to the warm and welcoming interior of this brand new Salvadoran restaurant and coffee shop. 
Finca means "farm" in Spanish and this new addition to the South Madison neighborhood is part coffee connoisseur paradise, part cafe. The decor is meant to evoke the feeling general manager Todd Allbaugh felt the first time he visited the coffee farm Santa Leticia in El Salvador. It isn't actually all that far from the feeling of a Northwoods cabin, he said. 
Here, a sense of warmth and comfort is infused with bits of El Salvador. A colorful mural greets visitors as they enter and a large fireplace draws them further into the space. Floor-to-ceiling-windows on two walls let in natural light, and there are large, family-style dining room tables decorated with table runners and placemats brought back from Salvadoran markets. 
Allbaugh's previous venture in Madison was Fifth Element Coffee, which served single-origin, farm-to-cup coffee for two years on old University Avenue near University Hospital. Allbaugh and Marleni Valle's husband Silas were roommates at the University of Wisconsin-Richland.
Allbaugh's previous coffee experience blended well with Marleni's business experience — she owns a business back home in El Salvador. The pair were chosen for a pilot program designed to empower minority women by the Alexander Company, which owns the Novation Campus.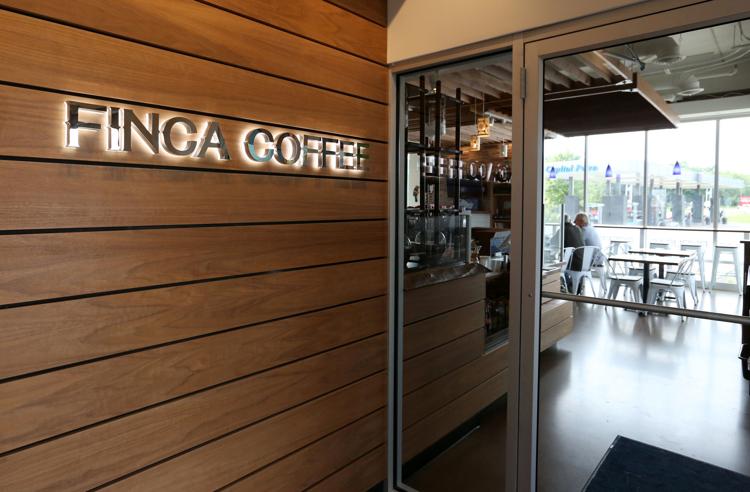 "Our goal with Finca was to catalyze the food and drink offerings at the Novation Campus and surrounding community while also keeping culture and diversity at the forefront," said Kendra Bishop, director of marketing and public relations at the Alexander Company. "Marleni and Todd brought their vision and experience while The Alexander Company simply assisted with a tenant improvement allowance for their space."
It's too early to speak to future plans for additional, similar projects, Bishop said. 
The campus is currently home to about 1,800 employees in a part of the city that Allbaugh said is something of a food desert. In any case, it didn't have a coffee shop. 
"There's a bit of El Salvador here," Valle said in Spanish, speaking of Finca's aesthetic and food. Valle is a native of Metapán, El Salvador, and Spanish is her first language.  "It was important to me that people would get to know the culture with authentic pieces. 
"Everyone should come to see a bit of El Salvador here," she added. "Come to try the delicious food. I want to share my country with everyone." 
The stars of the lunch menu are Valle's pupusas, a traditional Salvadoran pocket of masa (corn dough) stuffed with cheese, beans, meat or a combination and cooked on a flat top grill. They're served with a tangy, slightly spicy slaw and homemade cold tomato dipping sauce. Chicharrón for the pupusas takes hours to cook, said Valle, which results in pork that is packed with flavor. 
In the morning, try a Salvadoran quesadilla ($2) and forget anything you thought you knew about what the word means. In El Salvador, a quesadilla is a slightly sweet pastel, or cake, made with rice flour, cheese and sour cream. It's topped with sesame seeds and baked. The texture resembles that of a pound cake. It was the perfect thing to dip in Finca's creamy, decadent mocha ($4) made with chocolate from Gail Ambrosius Chocolatier.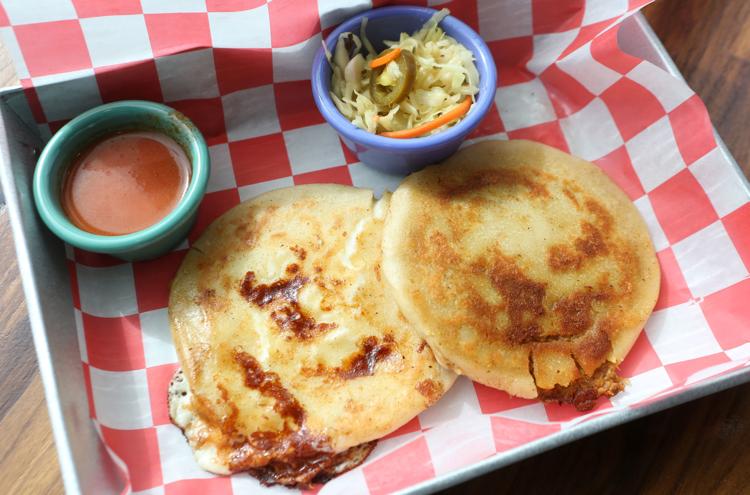 The mouth-watering food draws in a robust lunch crowd, but customers would be coming here just for the coffee. Allbaugh and Valle have a direct connection to the farmers in El Salvador they purchase their coffee from and Allbaugh estimates he's visited the area nearly 40 different times over the past few years. That direct relationship ensures that they know the farmers they're working with, designed to reinforce fair wages and working conditions, as well as no chemicals on the coffee. 
Allbaugh likened coffee to wine, noting more than 150 different flavor notes and profiles that can be identified based on the type of bean and its origin. Those flavors change based on how coffee is grown and how it's roasted. Finca's coffee comes from 4 Monkey Coffee Roasters, a respected company in El Salvador run by the 2011 World Barista Champion Alejandro Mendez, whom Allbaugh previously partnered with at Fifth Element. The beans are flown in every about every other week to ensure freshness. 
Finca's emphasis on the details of fine coffee can be intimidating, but Allbaugh says there's no reason it should be. 
"We try really hard to approach coffee with love and passion and not be pretentious about it," said Allbaugh. "The espresso bar comes down to two things: espresso and milk. Everything else is a name and proportion."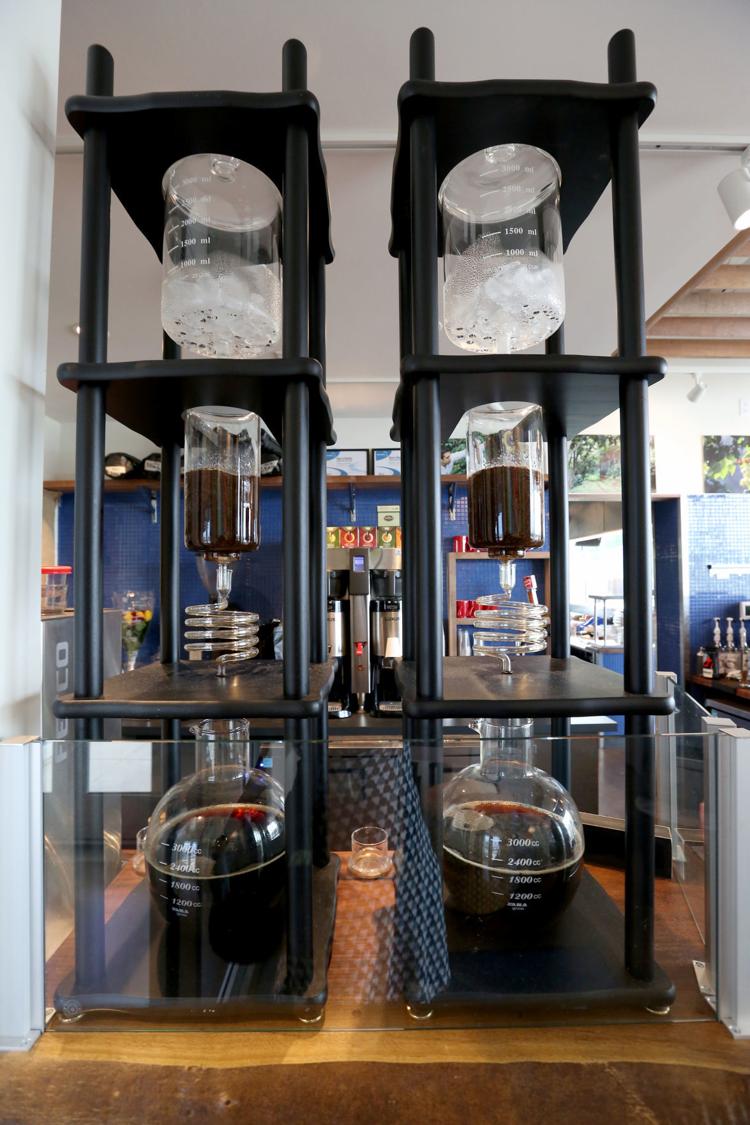 His cold brew has developed a following because of a "fancy system" from Taiwan. The Yama cold brew drip tower has a cool look, and it's designed to yield delicate, nuanced flavors by dripping cool water through coffee grounds. 
"It's fantastic and people love it," Allbaugh said, but "at the end of the day, it's coffee and water. ... It really comes down to relationships and friendships. That's what we're trying to emphasize here." 
Finca is a highly personal project for Valle, who cooks her mother's recipes in a space that is essentially an extension of her home. There's pressure that comes with the desire to honor her heritage and her family, and it's been nearly impossible to separate this business from her personal life. 
So while there is a risk in sharing so much of herself in this venture, Valle said she isn't scared. She has no fear, she says, just joy and satisfaction in sharing family recipes and having customers tell her they love them. Finca is her way to use her history in El Salvador to create new traditions in Madison.
"It is something new and something old at the same time," she said.