Joshua Ciafullo remembers the moment he knew he wanted to cook for a living.
The exuberant owner of Antojo Tacos in Edgerton grew up with 12 brothers and sisters in Highland Park, New Jersey. At dinner time, appetites were big and resources were sometimes scarce.
"By the time we sat down to the table and my mom had food ready, all the portions were so small that we were still hungry right after," Ciafullo recalled with a laugh. So 12-year-old Joshua devised a strategy.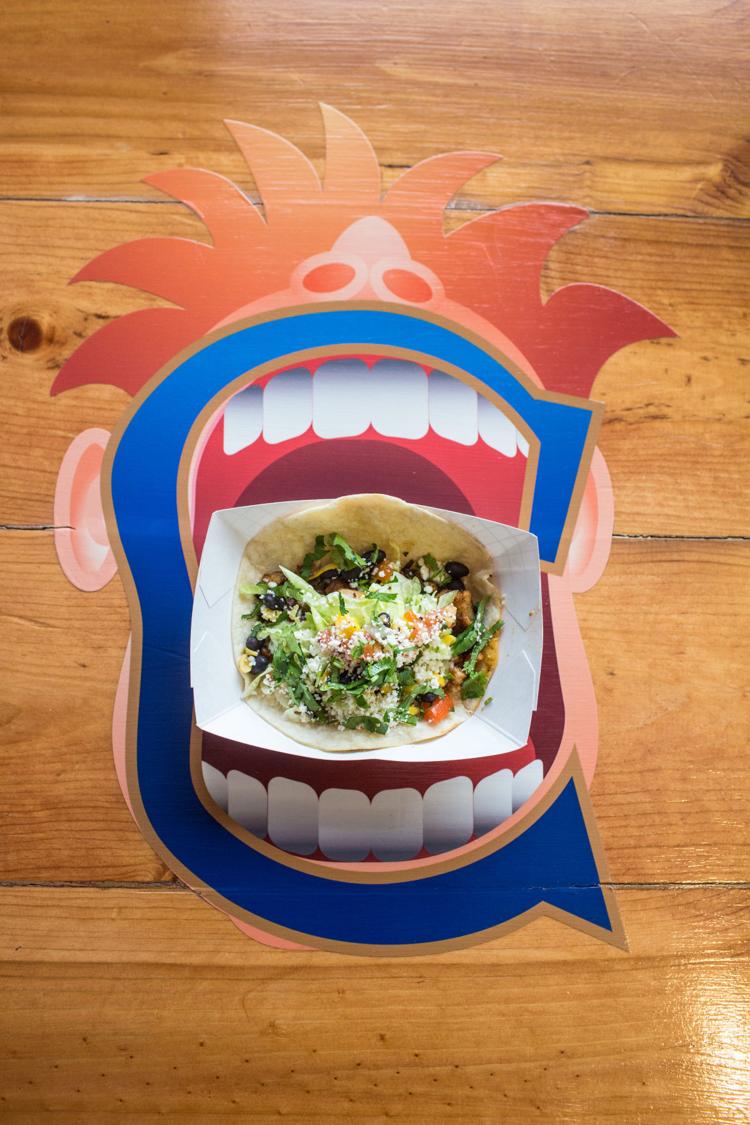 "I came up with this idea that I would help my mom or dad in the kitchen and I could eat as I go," Ciafullo said. "By the time we're served, I'm already full and I can play on the Super Nintendo.
"That's how I fell in love with cooking. I had the passion for it."
That passion led Ciafullo, now 35, to the kitchen at the Sheraton Hotel in Madison in 2013. Ciafullo found the experience valuable, but the constraints of corporate mandates limiting. In 2015, he opened his first venture in Edgerton, Craving Burgers.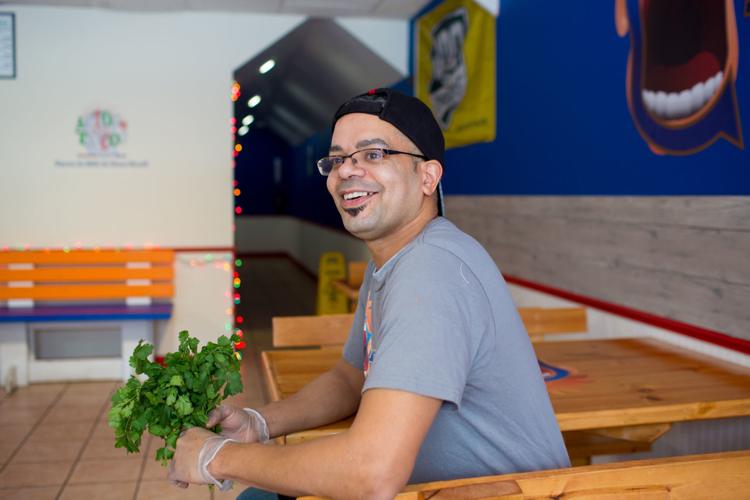 The tortilla-wrapped burgers and "Crave sauce" gained a following, but not wide or deep enough to sustain the business model. Finding staff was a challenge, too.
"I couldn't find the right chef to wrap the burgers," Ciafullo said. That's when he decided what Edgerton needed was a taqueria.
"I think I can eat tacos three days a week if I really wanted to!" he said.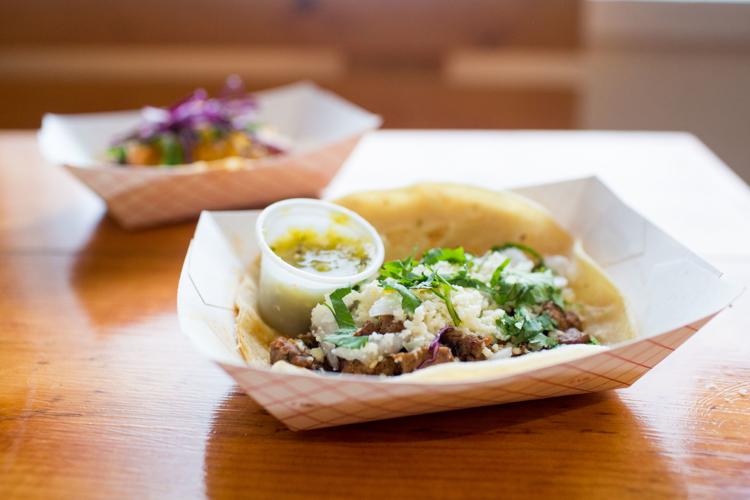 Antojo, in Spanish, can be translated as "craving," so Ciafullo didn't stray far from his original concept. He's still putting twists on old favorites.
Ciafullo's biggest hit so far is a Hawaiian fusion taco ($3.25), tangy pulled BBQ pork cooked for 12 to 15 hours and heaped on top of a tortilla. (Ciafullo recommends flour for his fusion tacos, and corn for his more traditional varieties.)
Mango salsa and grilled pineapple complete the sweet and sour effect. A dusting of queso fresco and a rakish topper of red cabbage adds up to a kaleidoscope of flavors, colors and textures.
"Every bite, you get an explosion of just — greatness," Ciafullo said.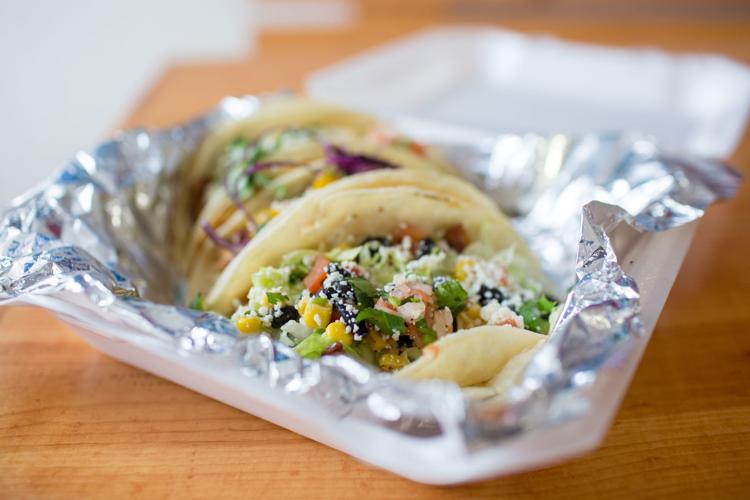 Another fusion taco, the South West ($3.25), featured slow-cooked chicken with black beans, corn and avocado ranch sauce. On the more traditional side, Antojo serves Mexican steak tacos ($3/each) topped with onions, queso fresco and cilantro.
"I try to be adventurous and try new foods and ideas," Ciafullo said.
Would you like a Philly steak taco? Done. Nacos with chips swapped out for tater tots? No problem. Ciafullo says he gets a lot of ideas for fusion selections from his regulars.
"We like to hear from our customers and get feedback on what they would like to see on a menu," he said.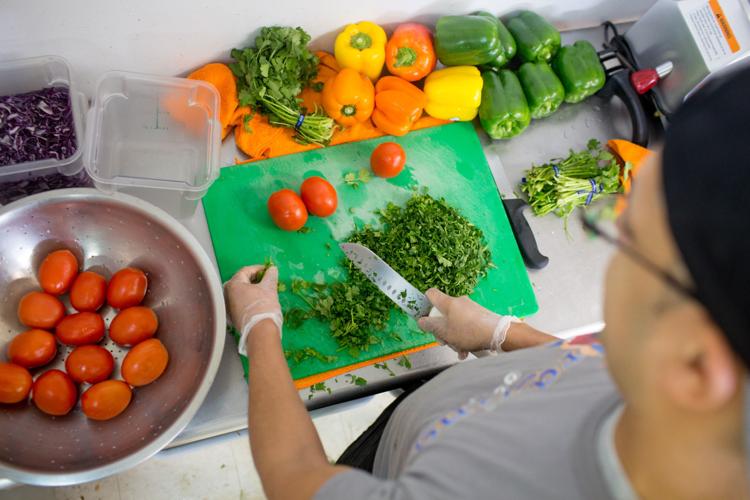 Ciafullo is an effervescent conversationalist bursting with enthusiasm to share his ideas. He speculated openly about expanding to Janesville or Madison.
"Let's take it to the next level," he said.
Antojo Tacos has been open in Edgerton for eight months. Ciafullo said locals have taken to the shop's convenience, freshness and low prices.
"They can taste the freshness," he said. "The first bite that they have, they know it's not coming from a bag or a can."