If Gilbert Altschul has his way, soon a trip to the former train station on West Washington Avenue will feel like going to the Dane County Farmers' Market, open seven days a week.
Altschul's plans for 640 W. Washington Ave. are wide-ranging, from an anchor restaurant with 150 seats called Bandit to a fresh market with three major vendors selling meat, produce and fish respectively. A fourth, perhaps, could sell bread, pastry and grains.
"Then I think there's room for as many as six to eight other, smaller kiosks," said Altschul, who owns Grampa's Pizzeria and Gib's Bar on Williamson Street.
Plans are still very much in flux, but Altschul has talked to Casey Bilyeu of the florist Boxcar Blooms, Kristine Miller at Dough Baby Bakery and Brian Winzenried from Stella's Bakery, among others. This market would be "complementary," Altschul said, to the public market the city's developing on the other side of the Square.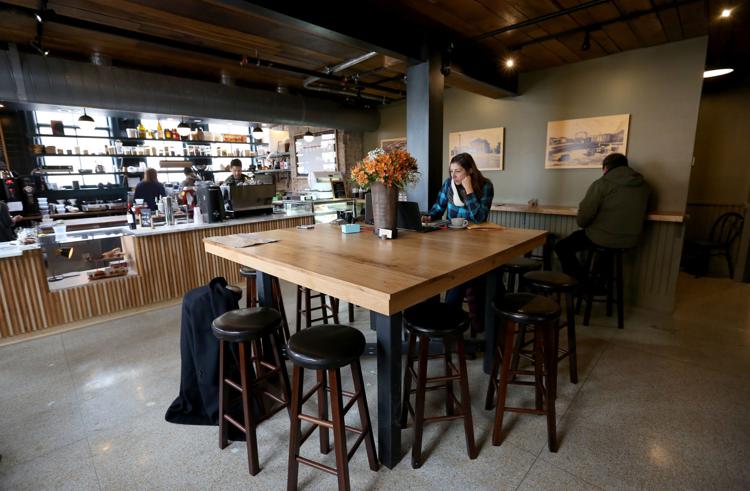 Open since around Thanksgiving 2016, Porter is a charming little café tucked in behind the Motorless Motion bike shop. It has an entrance off the Southwest Commuter trail and a generous (for downtown) parking lot.
Porter is currently open daily from 7 a.m. to 7 p.m. and right now, it's mostly a coffee shop with a dozen or so seats. Altschul consulted on the drink menu with Trevor Gruehn from Bradbury's Coffee.
They decided to bring in Counter Culture, a Durham, North Carolina roaster that prides itself on transparency, for Porter's pour-overs, espressos and cortados. Recently on offer was a limited release holiday blend called Iridescent, which gave a chocolatey character to cold brew ($4).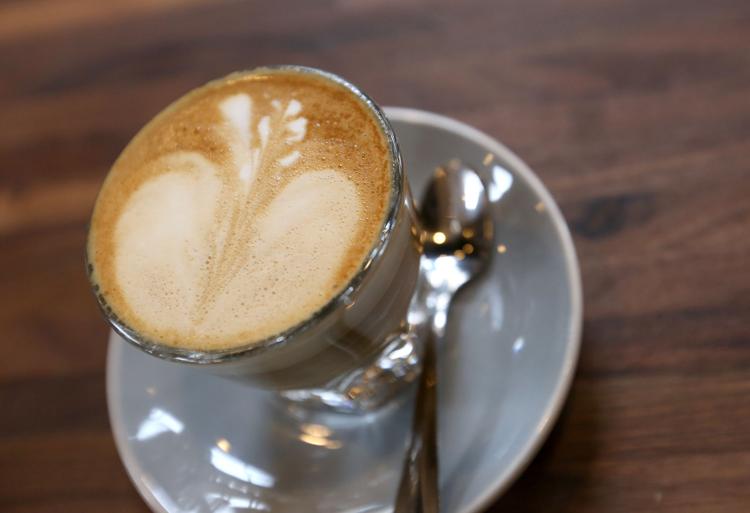 "They have excellent coffee," Altschul said. "We have a wide variety of people down here — students, people going to the Kohl Center. Their coffee is just solid for those groups ... and they have stuff for people who want to come in and get nerdy about coffee."
Porter stocks a few pastries and portable breakfast items, like a pressed baguette sandwich with scrambled eggs ($9) and a yogurt parfait ($5). 
The Porter Pocket ($9) is brilliant in its simplicity: egg-washed pastry dough stuffed with bacon, leeks, eggs and Swiss cheese. Savory and filling, it's like a cross between a quiche and a pierogi, or maybe an artisanal Hot Pocket.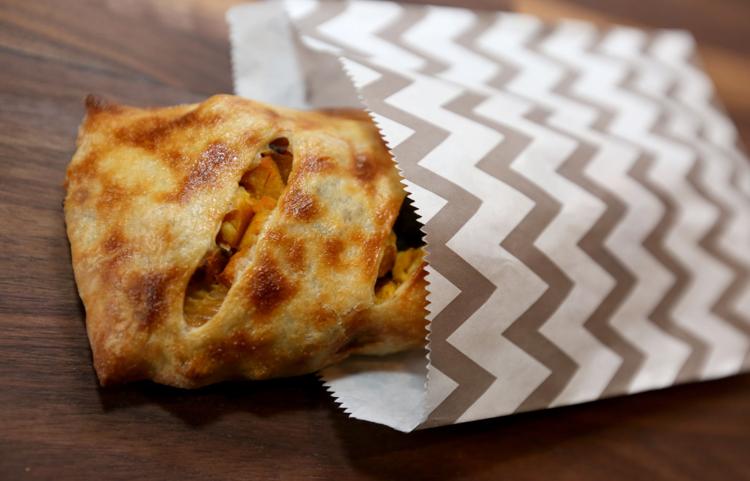 Porter pulls in Heritage Farms smoked ham for a fantastic breakfast sandwich ($9), a shiny brioche roll stuffed with a runny egg and sharp cheddar, with red onion and grainy mustard for contrast. It is, in a word, legit (shout out to Madison's breakfast scholar 52 Sandwiches: get over here).
I'm not over avocado toast ($6) and Porter's is pretty great, made with thick Stalzy's bread and a spicy spreadable salami called n'duja ($2.50 extra and worth every cent). On a recent weekday, Altschul added julienned purple daikon and beauty heart radish for crunch over fanned avocado, then sprinkled on one of his favorite chili blends, togarashi. 
Friends who've been to Belgium rave about liege waffles, the best of which have tiny pockets of pearl sugar inside yeasted dough.
The version at Porter ($4.50), a sugar-topped rectangle the about the size and thickness of two iPhones, offered no such surprises, but it was a sweet little breakfast treat anyway. It reminded me of challah but sweeter, served with salted maple butter.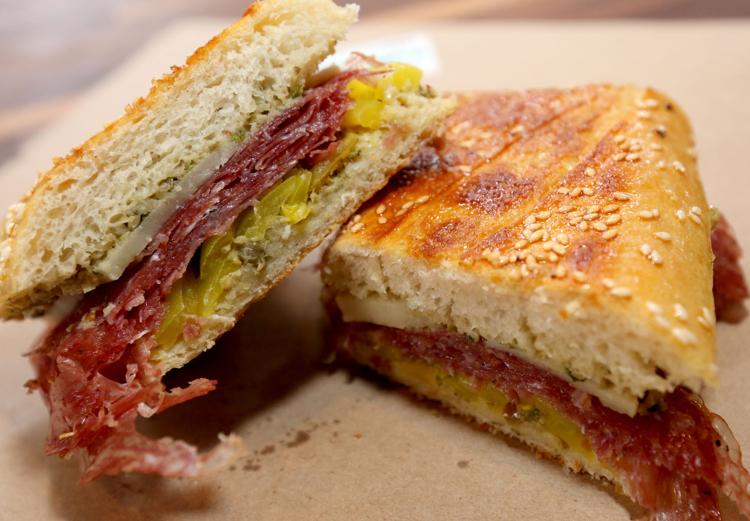 There's a growing list of lunch things too, mostly sandwiches. The soppressata panini ($9) came smashed flat in a sesame baguette, with banana peppers and artichoke tapenade that strongly recalled a muffaletta.
Portion sizes felt almost European in their restraint. I loved the contained salade nicoise ($9) with soft boiled egg and bonito tuna, enough for a petite lunch even without hearty, tomato-heavy minestrone ($4.5) made with veal stock.
"Porter is one thing now, and part of a bigger thing long term," said Altschul. "Its identity is going to transition. It will fill in the gaps for things you can't get at the market — beer, wine, spirits retail, maybe milk and eggs."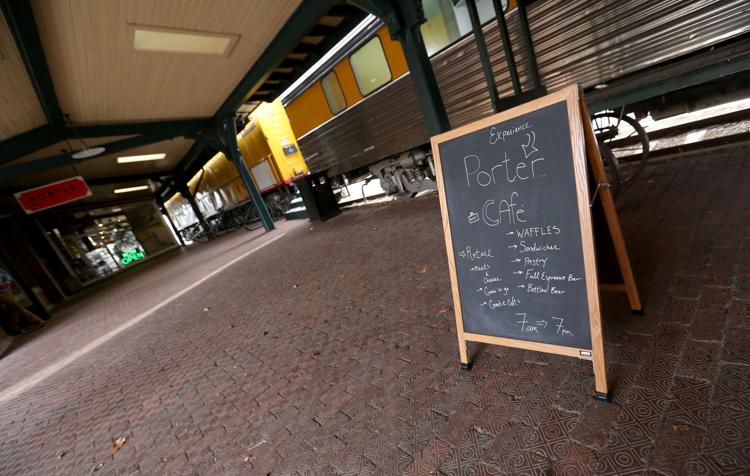 Altschul is not the first to imagine a restaurant concept or two at the historic Milwaukee Road Depot, built in 1903 and abandoned for a time in the 1970s. Babe's at the Depot closed in spring 2002, following Crandall's (which has moved and changed), the Hiawatha Club and Kafe Kohoutek. More recently it's been home to retail and the occasional pop-up art exhibition. 
But Altschul, leases and liquor license in hand, is confident this concept makes sense.
"This neighborhood is screaming for something that's not Panera, something that has character and is independent," he said. "Anytime you talk to people in the neighborhood about where they go, it's Echo Tap or Panera.
"I love Fraboni's and Greenbush, but this is one of the few neighborhoods in Madison that's not oversaturated with restaurants. It's even underserved a little bit."