It's not easy to be everything to everyone, but Adrienne Hulburt-Stroud, owner of Common Ground in Middleton isn't afraid of a challenge. In a rambling old house on the corner of Branch Street and Century Avenue, she's certainly got the room to try. 
Common Ground is first of all a restaurant, a diner/cafe and coffee shop with local beers on tap and an inventive menu. There are pastries and sweets and a full-on Friday fish fry that packs the place. Those who only ever venture here for the food will not be disappointed. 
The menu features a number of seasonal items that change with the calendar. This summer, you'll find a bright and filling berry salad ($9) with a citrus vinaigrette and goat cheese. For breakfast, house pancakes are made with rice flour, chia seeds, flax, oats and almond milk. They're vegan and gluten-free, though you'd never know it. Hearty and filling without being heavy, the pancakes come in adult and child's size servings ($9 and $7) and are a great way to start the day.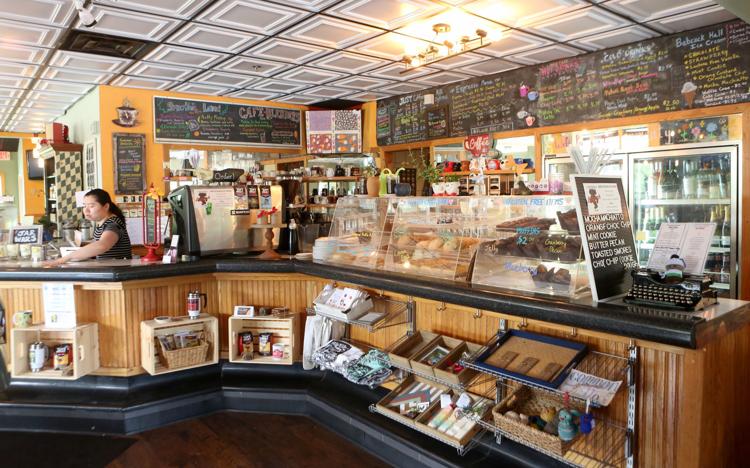 Hulburt-Stroud considers herself an idea person. She told chef Cory Topel about apple grilled cheese she makes for her own children and he turned it into an apple cheddar grilled cheese ($10.50) with candied walnuts, garlic aioli and cheddar-crusted sourdough. 
The result is a flavorful melt with texture from the walnuts and apples and cheddar grilled right onto the bread. Garlic parmesan fries (50 cents more or $5 a la carte) get a kick from garlic oil, infusing the flavor subtly for great sandwich side. 
Common Ground is fully gluten-free and is a peanut free facility. There is no wheat flour used anywhere in the building. Hulburt-Stroud does purchase pre-packaged breads from local bakers and brought in for sandwiches, but they are carefully controlled. The kids menu features a housemade sunflower butter and jelly sandwich as an alternative to peanut butter.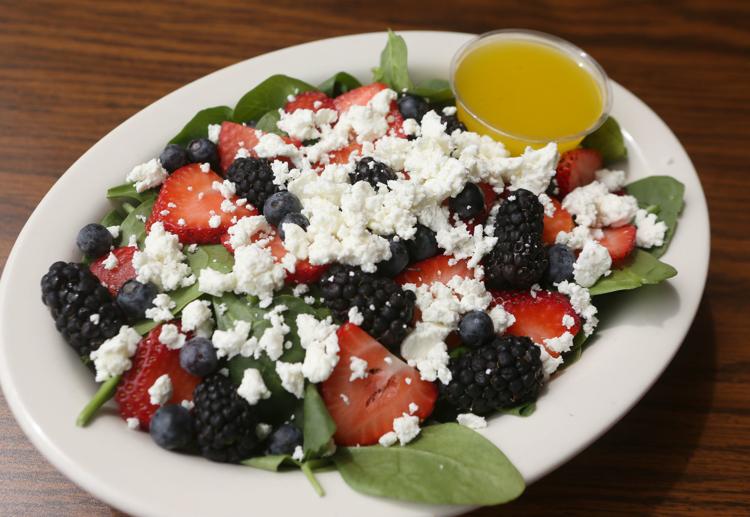 Ensuring that Common Ground's kitchen could accommodate those with allergies was important to Hulburt-Stroud, whose son is allergic to nuts. 
"To be able to safely and comfortably go out to eat is so important," she said.
Common Ground's coffee comes from Just Coffee Cooperative, and Hurlburt-Strout is working with them to make a house blend. Sustainability and local sourcing were priorities for Hulburt-Stroud, who sends her compostables to Milwaukee. All the take-out containers and coffee cups are biodegradable and the kitchen practices a "no waste" philosophy as much as possible. Extra pancake batter may become a muffin and extra produce gets turned into the next day's featured soup.
Community is at the core of why Hurlburt-Stroud wanted to create Common Ground in the first place. That manifests in everything from sourcing products to the shared spaces she provides. When she was raising her son and working from home, she struggled to find meaningful connections. 
"I was a part of a lot of online communities, but it wasn't enough for me. I had to get out of the house, I have to see human faces," she said. "It's hard to build those genuine connections with people."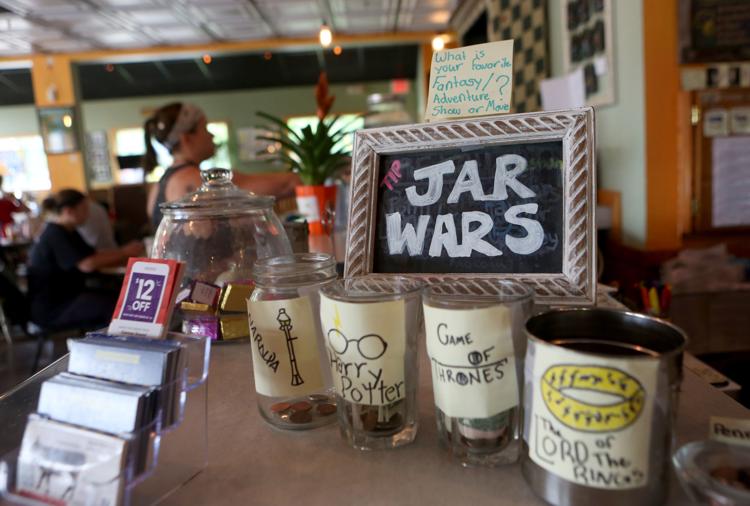 That, she said, is why she started Common Ground, where it "doesn't matter" what people have in common, "it's just the fact that you're coming together over something. And it gives you this jumping off point or a conversation starter."
Hurlburt-Stroud found the value of consistent meetings to build "genuine community to keep going back to." At first it Common Ground was going to be a coworking space for event hosts, but now the rooms can be reserved for events and community meet-ups. 
"We have the same events, either monthly or bi-weekly or weekly. A lot of people want that, where you can go and you see the same people and you actually form these bonds like you would have in college or at work," she said.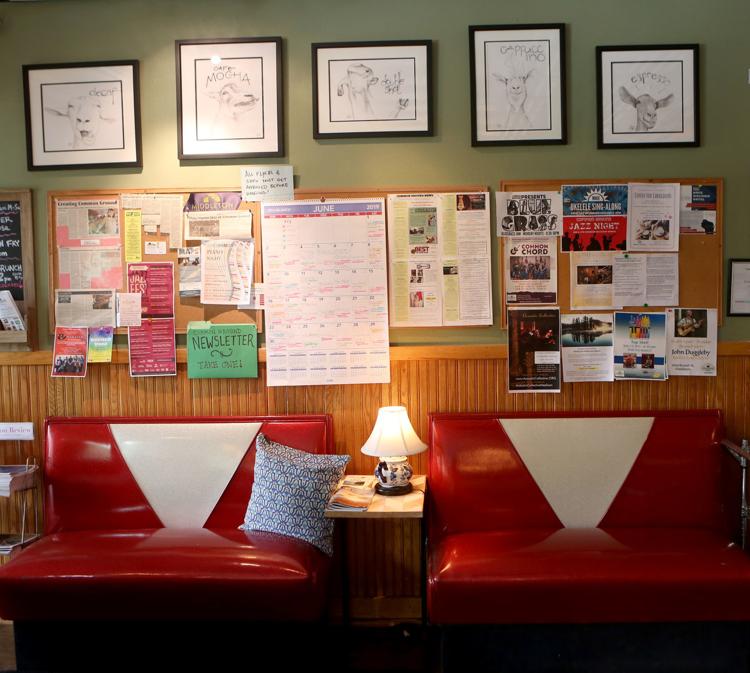 Common Ground hosts New Orleans jazz on Sunday mornings and Memory Café events for those with Alzheimer's. The upstairs has large and small meeting rooms which can be rented out for private events for the cost of catering and a small cleaning fee.
Over the past year, Common Ground has hosted political meetings, scouting groups, book releases, mommy groups and live music nearly every evening. There's a whiteboard leaned against the entrance as you walk in so folks who are coming from the nearby Pheasant Branch Conservancy can share what birds they've spotted and where. 
There seems to be no limit to how the Common Ground space can be used. The different groups who've approached Hulburt-Stroud to use the space continues to amaze her. 
"Things I've never even daydreamed about are happening and that's so cool," she said. "I hope the idea catches on and people see it, understand it, embrace it and support it. I just feel really lucky that I even have a chance to be able to do these things and that people supported us enough to get this far."