In French and English kitchens, it's known as an aubergine. In Indian cuisine it's brinjal, "the king of vegetables."
Most of the time in Madison, we simply say eggplant. Local cooks are familiar with the large, bulbous, deep purple version popular in Italian dishes.
Marinated, roasted or grilled; fried, baked, breaded or mashed, eggplant is an essential ingredient in recipes all over the world, from Middle Eastern dips and Thai curries to Italian antipasti.
Frequently paired with its cousin the tomato, eggplant can take on many other flavors and spices, it can be meaty or silky smooth in its preparation. Local restaurants serve a wide variety dishes from many food cultures, where this fabulous and flexible fruit (botanically, it's a berry) really shines.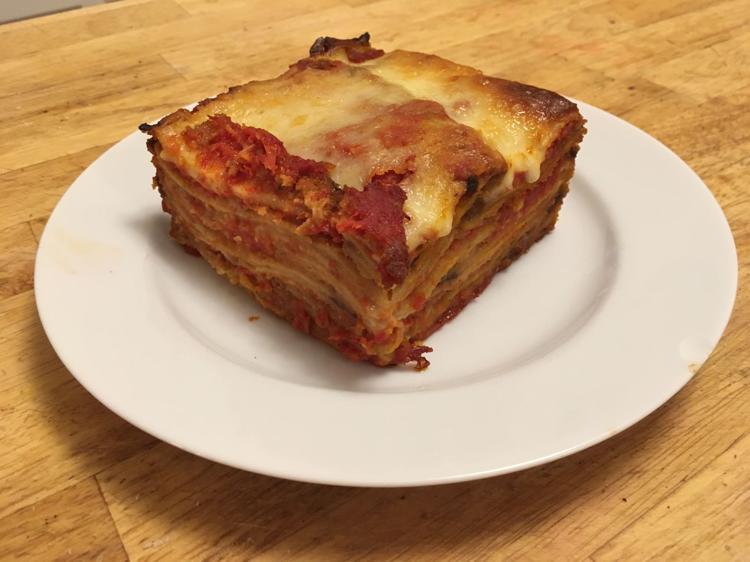 At the downtown deli Casetta Kitchen and Counter, nearby office workers stop by on weekdays for sandwiches, salads and soups. Wednesday through Saturday Casetta also offers an evening carryout special of fully cooked eggplant parmesan in a disposable foil pan that's designed to go directly into a home oven.
"We like to think we do the hard work for our customers," said James Juedes, a co-owner at Casetta. "It's a really affordable dinner option."
Casetta's iteration of the Italian American specialty begins with eggplant sliced very thin using a deli slicer, then breaded and fried. Slices of eggplant are layered like a lasagna and covered with tomato sauce and mozzarella cheese that becomes pleasantly brown in the oven.
It takes 30 minutes at 425 degrees Farenheit to reheat an entrée for two ($18) and the result is dense but delicious. For a full meal, pair it with an Italian salad ($9), which mixes greens with salami, radish and pepperoncini, among other things, finished with vinaigrette and provolone.
Casetta Kitchen and Counter
222 West Washington Ave. #30
Monday-Thursday 7:30 a.m.-7 p.m.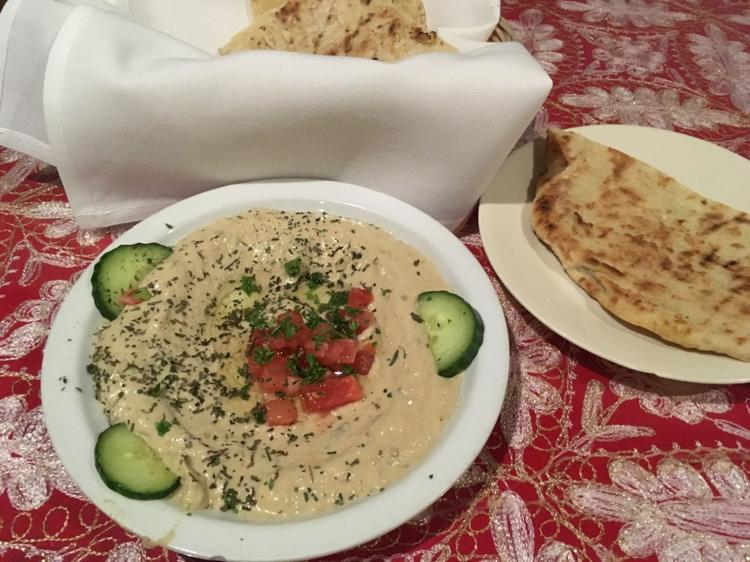 At The Nile, a Mediterranean restaurant on the West side, diners can start their meal with an order of baba ghanouj. A wonderful accompaniment to warm, fresh pita bread made in-house daily, the eggplant puree is cool and smooth, with slightly sour notes of yogurt and lemon juice.
Tahini (sesame paste) gives the dip nutty undertones and fresh crushed garlic gives it zing. Garnished with cucumber slices, chopped tomatoes, oregano and parsley, this dish ($5.95) offers a lot of flavors and textures in one bowl.
For an extra helping of eggplant, The Nile's menu also features a version of moussaka: diced eggplant stewed with tomato sauce and onions, topped with a rich béchamel sauce and a thick layer cheese ($11.95).
Monday–Saturday 11 a.m.–9 p.m., Sunday noon–9 p.m.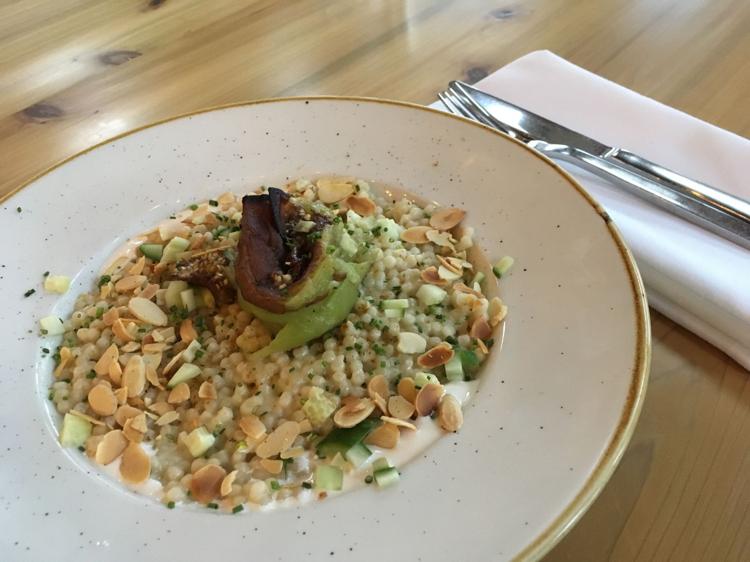 The California casual, veggie-centric restaurant Everly has had a year to settle in to its location on Monroe Street. While clean flavors and imaginative takes on beets, sprouts and squash are still prevalent on the menu, dishes have snuck in that fit with a Wisconsin neighborhood restaurant.
"We want to have something for everyone on the menu here," Everly chef Scott Harrell said. "People can come for great vegetables, or they can have a burger."
The main ingredient in Everly's smoky eggplant ($12) has been cured with both sugar and salt to take out the bitterness. Then these chunks of eggplant are dusted with spicy Indian vindaloo and grilled, and the slight smoky flavor comes from the natural char that the eggplant skin develops while it's being cooked.
The green, pulpy meat of the eggplant comes on Israeli couscous tossed with cashew and sesame tahini, Fresno chilies and slivers of preserved lemon. Cucumber, almonds and chives on top angle toward Middle Eastern flavors.
Monday–Thursday 11 a.m.–9 p.m., Friday 11a.m.-10 p.m.
Saturday 9 a.m.–10 a.m., Sunday 9 a.m.–9p.m.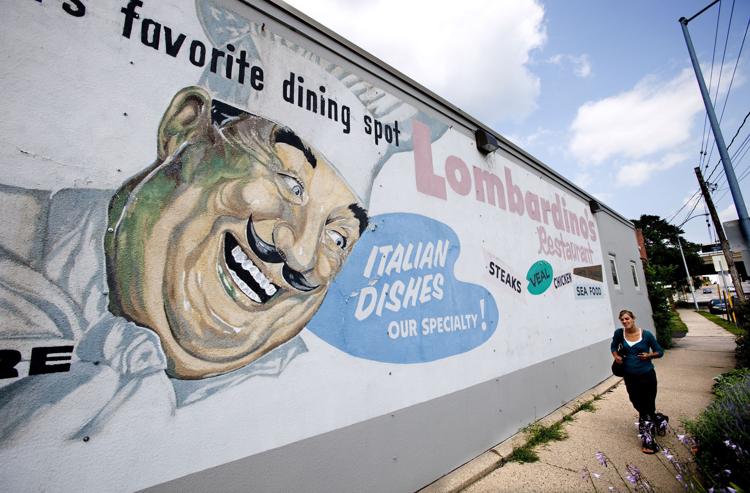 At Lombardino's, chef and co-owner Patrick O'Halloran describes his dishes as "the way Italians would cook if they lived in Wisconsin." The restaurant maintains its traditional red sauce-Italian roots while adding some contemporary flair.
Walk past the smiling pizza man mural and the Trevi Fountain sculpture and you'll discover one of the best eggplant dishes in Madison: eggplant Napoletana ($17), served on a swirled nest of perfectly al dente spaghetti.
Lombardino's dredges slices of Italian eggplant in an egg wash and bread crumbs, then fries them up brown and crispy. Crunchy on the outside and meaty on the inside, the eggplant is layered with caramelized onions and basil, then topped with mozzarella and broiled until gooey.
Underneath this preparation lies the secret to the dish's success: more roasted eggplant, cooked with golden raisins and marinara sauce. A perfect bite has crunch, melty cheese, bright notes of tomato and basil, and chewy, sweet raisins, which have swelled in the pan as they've absorbed liquid from the sauce.
Sunday-Thursday 5-9 p.m., Friday and Saturday 5-10 p.m.
Locally, Asian kitchens have also developed delicious recipes using the long, narrow Chinese eggplant. At Chili King, a relatively new addition to Park Street, the menu concentrates on traditional Hunan dishes featuring fish heads, chicken gizzards, pork intestines and bitter melon, among other things.
Under the vegetable section, check out the hong sue eggplant casserole ($11.99) for a fiery, unctuous meal that will warm you from the inside. Served in a cast iron pot, the eggplant is thickly sliced and stir fried with large cloves of garlic, chopped green onions, red bird's eye chilies and crumbles of pork sausage.
Each ample portion is served with white rice to help soak up all the silky, spicy goodness.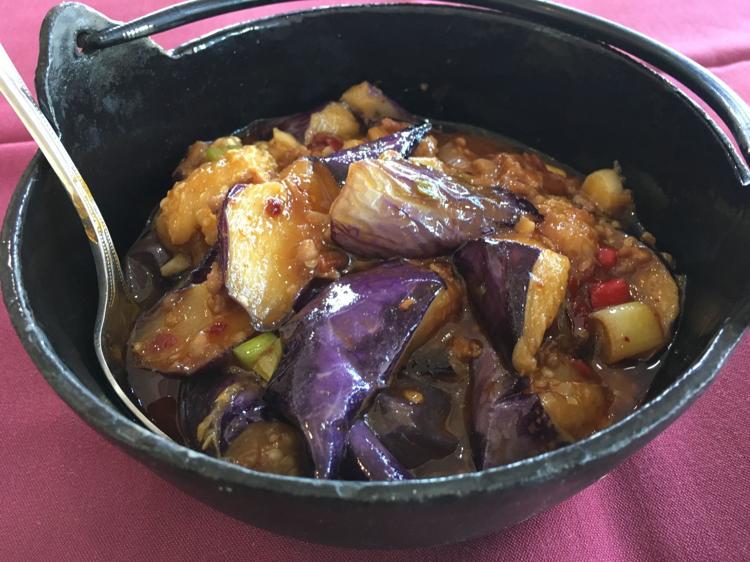 Sunday–Thursday 11 a.m.–10 p.m., Friday and Saturday 11 a.m.-11 p.m.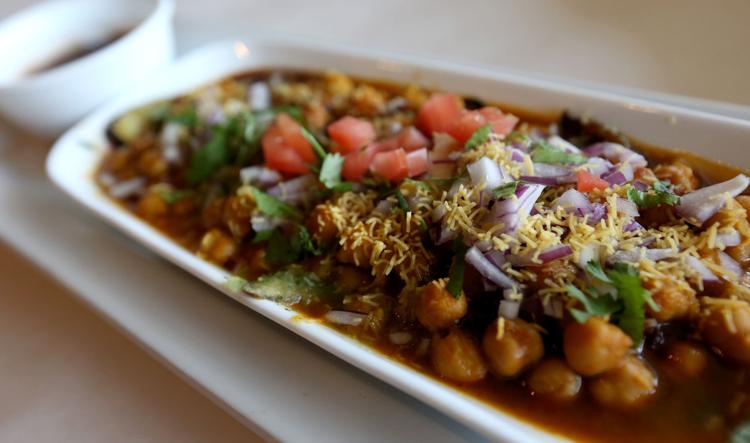 Purple eggplants about the size of lemons appear at Amber Indian Cuisine in Middleton, which serves yet another distinct dish. In bagara baingan ($11.95), mini purple eggplants (baingan) are left whole and fried in oil, then stewed in a sauce of ground sesame seeds, peanuts and yogurt.
Bagara baingan is a traditional dish from Hyderabad in Southern India, and it's a nice juxtaposition of creamy, soft eggplant flesh and a granular sauce that leans heavily on savory peanut flavor.
Topped with fresh cilantro and paired with chunks of tomato, it's a tasty mélange of textures.
6913 University Ave., Middleton
11:30 a.m.–3 p.m., 5–10 p.m. daily