Stepping into 51 South, Stoughton's newest downtown eatery, is a bit like entering a field of sunflowers. An inviting palate of yellows, greens and earth tones hints at the promise of fresh, made-from-scratch food and the youthful energy of its proprietors.
Those bold natural colors were a deliberate choice.
"Trisha and I did this all ourselves," said co-owner Ariya Yellow Bird.
"If you look at our names, I'm Brown and she's Yellow (Bird)," added co-owner Trisha Brown.
Yellow Bird and Brown met while working at Chocolate Shoppe Ice Cream on State Street when they were college students in Madison. They bonded over shared tastes in music, movies and night life, and that path eventually led them to Stoughton.
51 South has its roots in their first venture, Stoughton Snacks, a late-night food delivery service which Brown and Yellow Bird ran for about a year.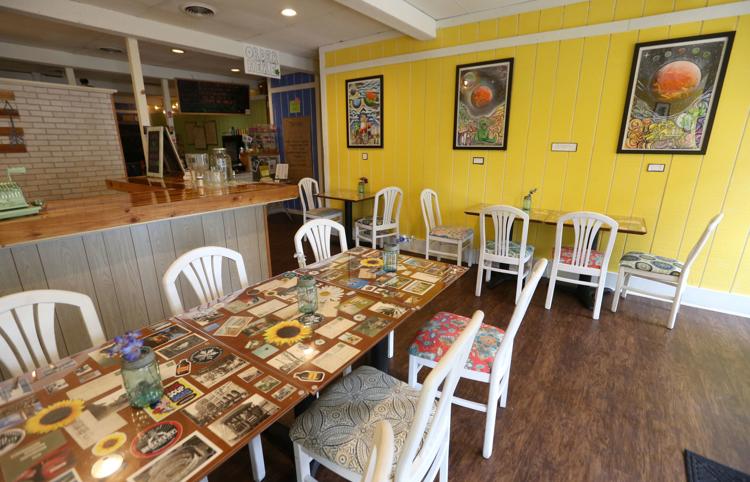 "We genuinely liked the town," said Yellow Bird. "We came here to live, and the business just kind of happened. When we saw this place was vacant, we thought it might be good for us."
"Good for you" is an apt description of the fare at 51 South, and there's always at least one gluten-free item on the menu.
"We actually don't even have a deep fryer," said Yellow Bird. "Some of our things might be kind of indulgent, but none of it is bad for you."
51 South's signature entrée, a zoodle bowl ($11) is a playful combination of flavors, textures and aromas. Brussels sprouts, walnuts, dried cranberries, chicken and red onion rest on a nest of buttered spiralized zucchini, seasoned with only salt and pepper.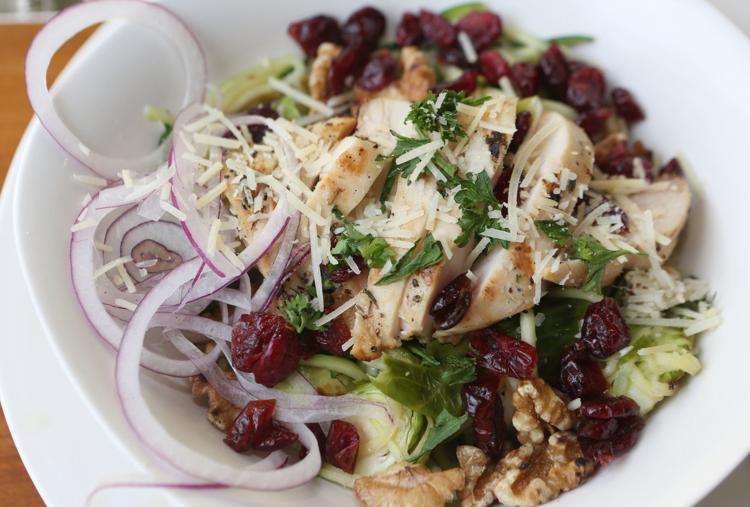 "We always ate buttered noodles when we were doing Stoughton Snacks," said Brown. "So we put the butter on zucchini noodles."
They deemed sauce unnecessary — "it was delicious all on its own," added Yellow Bird.
51 South has been open for about three months. In addition to the zoodle bowl, Brown and Yellow Bird say they've had positive feedback about their French dip sandwich ($10) and the berry goat salad ($10), topped with candied walnuts and served with berry balsamic vinaigrette.
Regular customer Tricia Suess says her favorite dish is the "ultimate" grilled cheese sandwich ($9), with six (!) gooey cheeses between two slices of garlic-parmesan crusted sourdough bread. Chef Chris Ault perfected the sandwich over the better part of a decade.
"The food is amazing, so I appreciate that," Suess said. "I'm getting things that are familiar, but also just a little bit extra."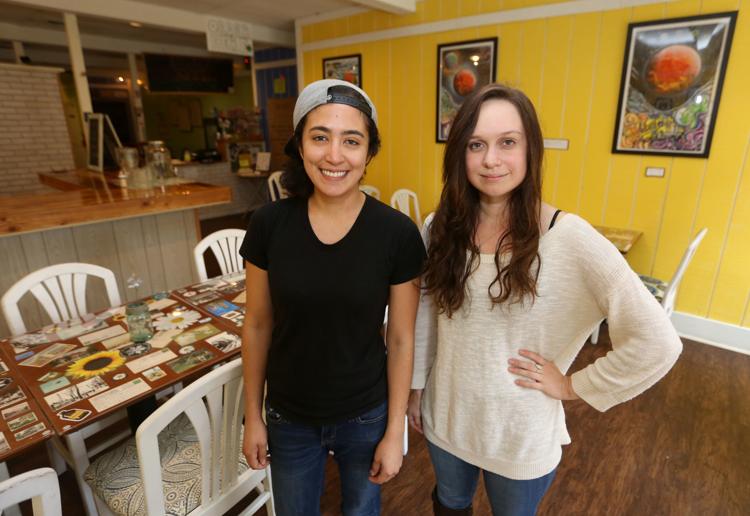 As a fellow female business owner, Suess said supporting Brown and Yellow Bird gives her as much satisfaction as the food.
"It's just great to see young women going out on their own," she said.
Brown and Yellow Bird say that kind of supportive spirit abounds in Stoughton.
"I think our downtown is very vibrant," said Yellow Bird. "There've been so many businesses opening up right around our block, a lot of them female-owned."
"Stoughton is a really cool community," she said. "There are a lot of places open for lunch in town. It's a good spot, and there's lots of parking around."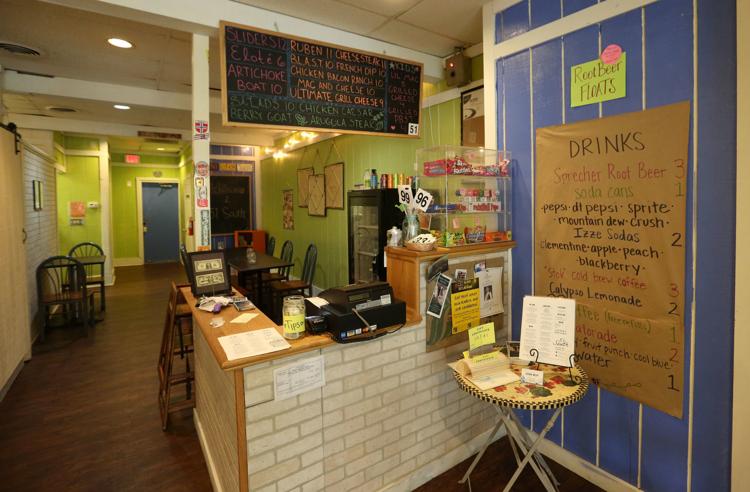 Nearby businesses have 51 South's menu on hand to share with customers, and Brown and Yellow Bird say they're happy to refer their clientele to artists whose works on the wall they praise.
51 South said they purchase as many ingredients as they can from local farms. Vitruvian Farms in McFarland recently delivered a big load of tomatoes.
"Their greens are phenomenal," raved Yellow Bird. "We go way back with them."
As summer shifts into fall, Brown and Yellow Bird are putting the finishing touches on their new seasonal menu, with an emphasis on the harvest. The promise of butternut squash pasta sauce beckons.