After a very busy year, the new Chocolaterian Cafe on Madison's west side has found its groove.
"To say we had a 'soft opening' was an understatement," said founder and co-owner Leanne Cordisco, who opened a second location of her cozy coffee shop and bakery in June. "We had our fair share of problems and delays in getting the Middleton location open.
"Not only did we have a flood one week before opening, when we finally did get open, University Avenue was under construction right in front of our store."
Six months in, locals have found a great new place for chocolate mousse, passionfruit tarts, "ugly cookies," macarons in a rainbow of pastel colors and brownie-based Badger Bait.
And now, there's lunch, and soon there may be weekend brunch as well.
"When we initially opened, we did not expect to have a savory menu, but customers asked for it," Cordisco said. The goal was to serve food that "reflected our patisserie roots," Cordisco said, which means crepes, quiches and galettes.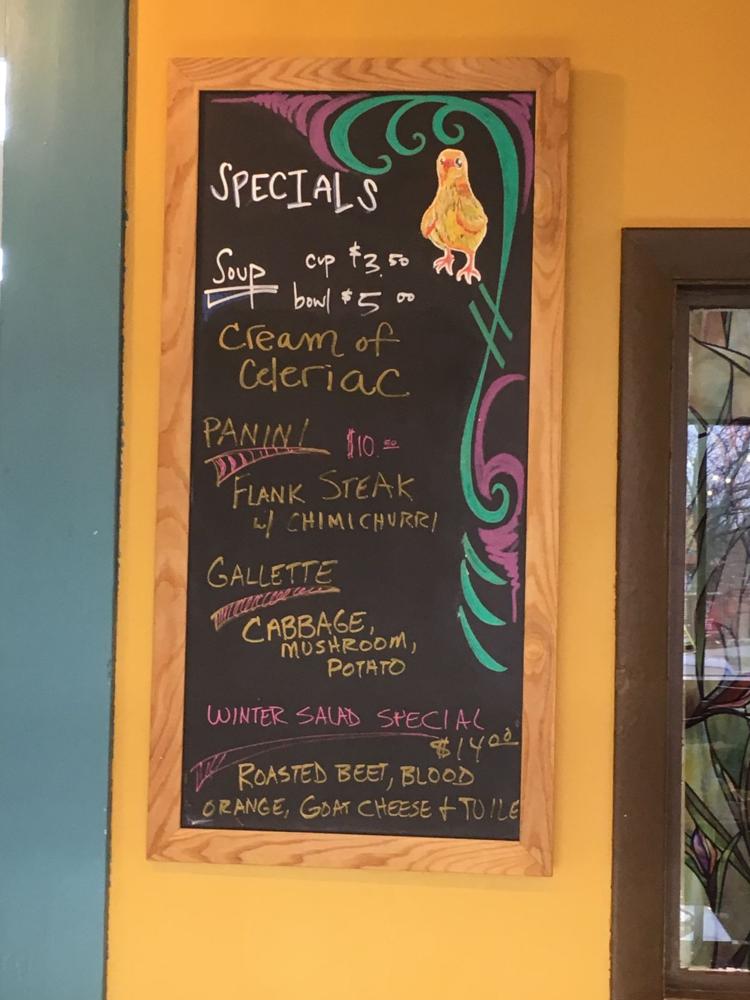 An unlikely showstopper, the Cuban panini ($10.50) at Chocolaterian involves beautifully toasted bread layered with thinly sliced ham, barely melted, nutty Swiss cheese, crunchy pickles and a solid base of melt-in-your-mouth stewed pork.
Cordisco said that pork is the "heart" of the Cuban. The kitchen braises Conscious Carnivore pork shoulder with onions, oranges, bay, garlic and herbs and spices until it falls apart. Then some of the cooking liquid is returned to the pork after it is shredded to keep it moist.
Get the panini with Asian slaw, a side as complex as the dish it supports. A mix of finely shredded, crunchy veggies, it's dressed with a subtle blend of wasabi, ginger, soy and sesame, held together with mayonnaise.
Individual quiches ($8) are cupcake-shaped and just as decadent. A sturdy but soft crust holds a pleasantly puffed dome of fluffy egg, perfectly seasoned and finished with just the right amount of cheese. Paired with a mixed greens salad tossed in an herby vinaigrette, it's a substantial brunch or lunch dish.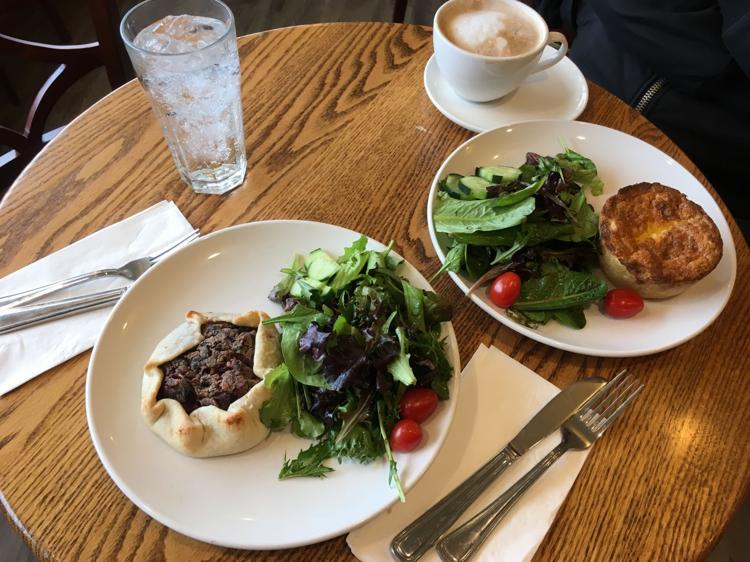 "The secrets to our quiche are a little sugar in the dough and passing the eggs through a chinois sieve to improve their texture," Cordisco said. "Also copious amounts of Sassy Cow heavy cream."
Recently, a galette of the day ($9) was a rustic tart filled with a Slavic trio of cabbage, potatoes and mushrooms, a combination both hearty and surprisingly decadent.
Thinly sliced red cabbage topped silky mashed potatoes spiked with plenty of black pepper. The potato puree enveloped firm, roasted mushrooms for a nice contrast in texture and flavor.
Two French-inspired stews appear on Chocolaterian's regular lunch menu: a tomato, zucchini and eggplant ratatouille and hearty cassoulet (both $13 with salad and potato bread). The soup version of cassoulet would never be confused with its more sophisticated cousin, but the expected flavors were all present: smoked chicken and pieces of sausage bobbing among white beans and rich broth.
Cordisco is working to standardize products at both Chocolaterian stores, and she's already starting to look for another location. If she needs comfort food to fortify her in that process, she'll know just where to look.