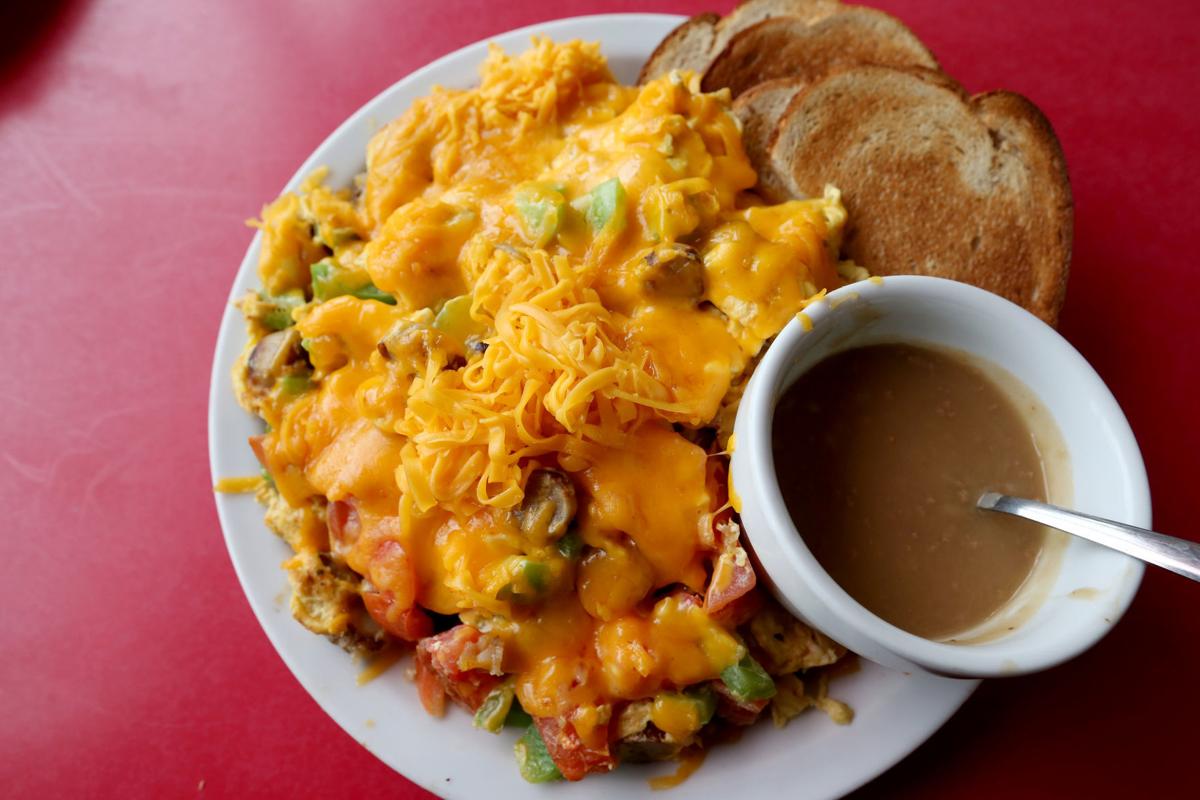 When Janet and Payow Thongnuam purchased Mickie's Dairy Bar nearly 30 years ago, they promised the previous sellers they would do no harm to the beloved Madison institution.
"It was really important to the former owners that we keep it Mickie's," said Janet Thongnuam. "So that was kind of our promise, that we would try to keep it Mickie's and keep it going."
The Thongnuams took ownership in April 1991, after being introduced to the proprietors by Janet's brother. The restaurant offered the couple the family friendly setting and hours they'd been seeking, and leveraged the pair's backgrounds working in breakfast. 
Mickie's history is immortalized in the restaurant's aesthetic. The smutty magazines that once lined the wall of the former convenience store are no longer present, but a 1950s menu (in cents, not dollars) is still on display. Vintage signage is peppered throughout. Every inch of the space is cloaked in the patina of nostalgia and Badger red.
The Madison staple has its devoted fan base, who won't have the 74-year-old restaurant any other way. Janet recalled how a necessary flooring update executed in the pair's early years of ownership nearly caused an uproar. The Thongnuams have since learned to approach enhancements with caution.
 "We do minor changes or tweaks," she said. "People don't want Mickie's to change too much. ... Mickie's is a tradition in a lot of people's lives."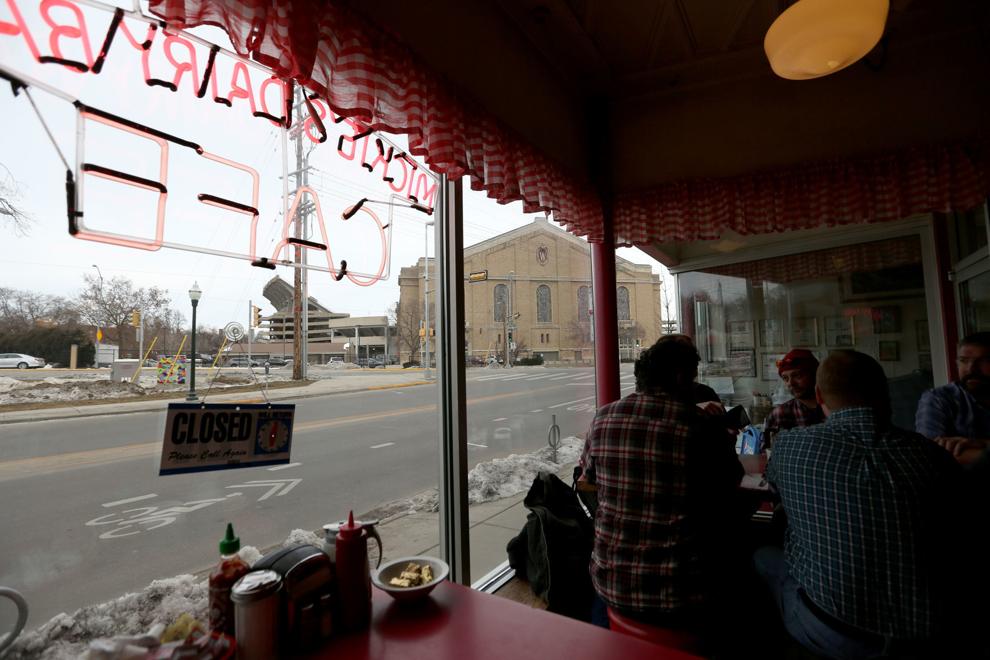 Even so, the Thongnuams have made their mark on the menu. Mickie's offering of pancakes ($7-$8), thick and the size of dinner plates, has doubled. Options include classics like blueberry and heartier versions such as cornmeal or whole grain. 
One of the Thongnuams' earliest menu additions became the restaurant's most famous dish. The Scrambler ($10) is a heaping pile of eggs, fried potatoes (or yanks) and mix-ins slathered in gravy and a choice of cheese. It's a popular, and substantial, option for pre- and post-game day revelry.
Here, 20-somethings can wax poetic about the consistency of the perfect milkshake. (The version at Mickie's is just right: thick enough for a spoon, but not too dense for a straw.) It's where the University of Wisconsin Band stops before and after performances.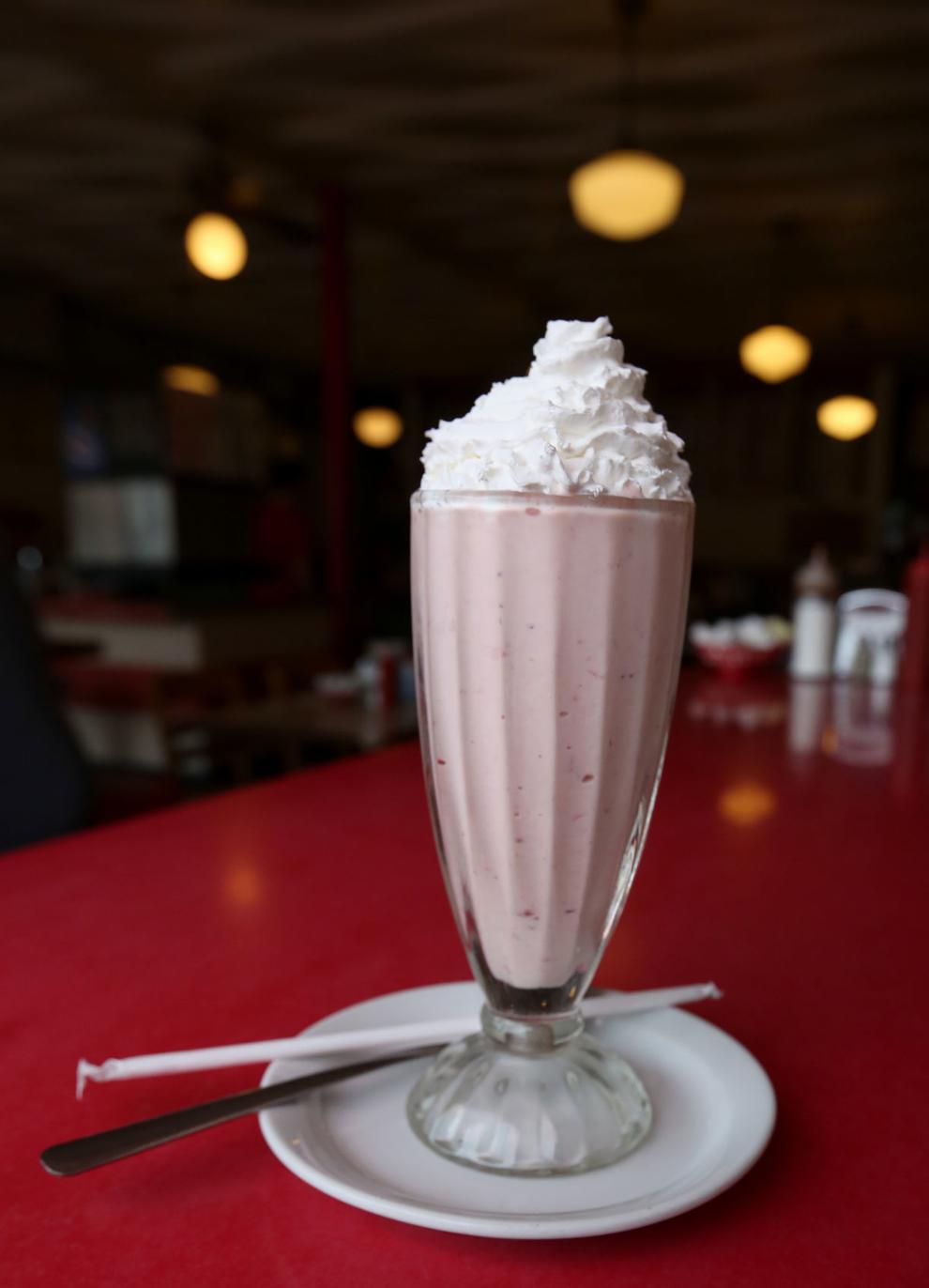 Solo diners hunker down with a newspaper and a cup of coffee, and third-shift workers pick up breakfast on the way home. On busy weekends, diners wait in a line that snakes around the block.
"As a kid, my cousins would take us here, drive up from Chicago," said Dar McDuffee, who waited with friends outside the restaurant on a temperate Super Bowl Sunday. "I have fond memories of coming here."
The restaurant often plays host to multigenerational groups, including UW graduates accompanied by their children and grandchildren. She regularly fields requests from loyal customers hoping to involve Mickie's in personal milestones.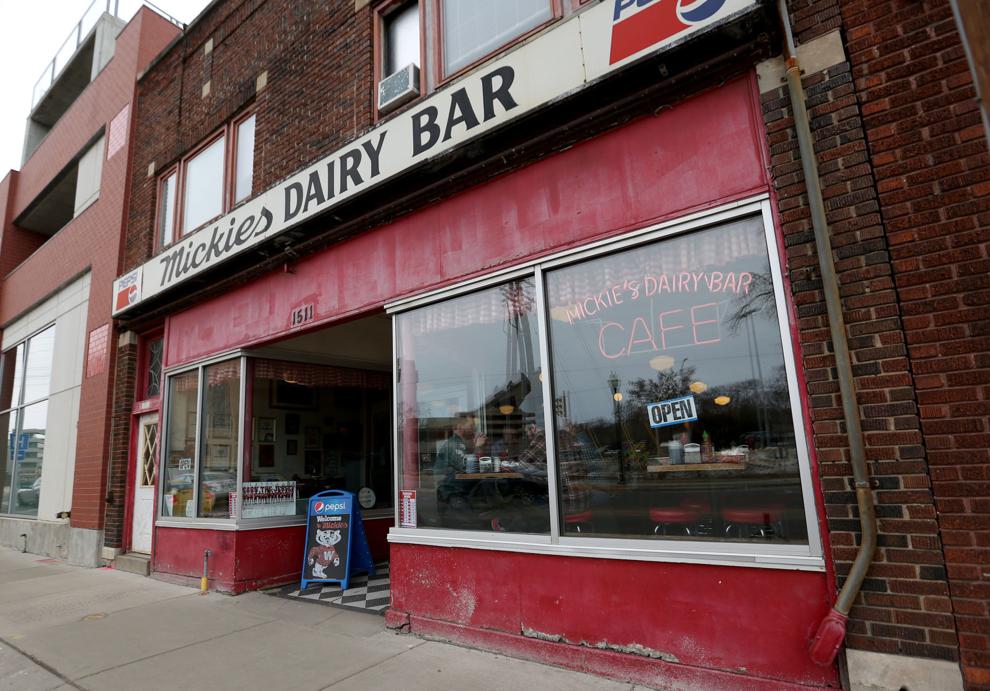 "We've had customers come in and take their engagement photos because they met at Mickie's," she said. "We even had a customer request if they could do their rehearsal dinner at Mickie's."
With every guest, new and old, Mickie's gains just a bit more history. Thongnuam grew teary with gratitude as she reflected on the last three decades.  
"If you're going to work this hard for this many years," she said, "and you don't appreciate people and how you've been involved in their lives and they're involved in yours, what's the sense?"