Broasted chicken is a north woods supper club staple, but Madisonians don't have to travel that far to find this delicious, juicy and uniquely Wisconsin meal. They just have to find the unassuming DeForest location of North and South Seafood and Smokehouse. Located at the end of a strip mall, North and South is easy to overlook, but this second outlet of a west side favorite is well worth the short trip.
Broasted chicken is pressure fried chicken made using a specialty piece of equipment. A restaurant can't legally call their dish "Broasted" unless it's made using the equipment, spices and marinades of The Broaster Company, founded in Beloit in 1954.
Broasted chicken cooks quickly — that's part of its appeal. It also tends to be juicier and have more flavor than traditional fried chicken. It's essentially a combination of pressure cooking and frying that results in a moist but not greasy chicken, less bogged down with frying oil.
At North and South, the Broasted chicken has a perfectly crispy outside that's salty with just a tinge of peppery bite. The chicken is tender and runs with juices. Even when you've devoured all that delicious skin, the flavor of the seasoning remains. On a recent visit, the surprising depth of the mac and cheese and a simple, fresh preparation of seasonal vegetables rounded out a lovely plate ($10 for two pieces, $13.50 for four pieces, served with choice of two sides). It felt cozy and filling on a gray and dreary day.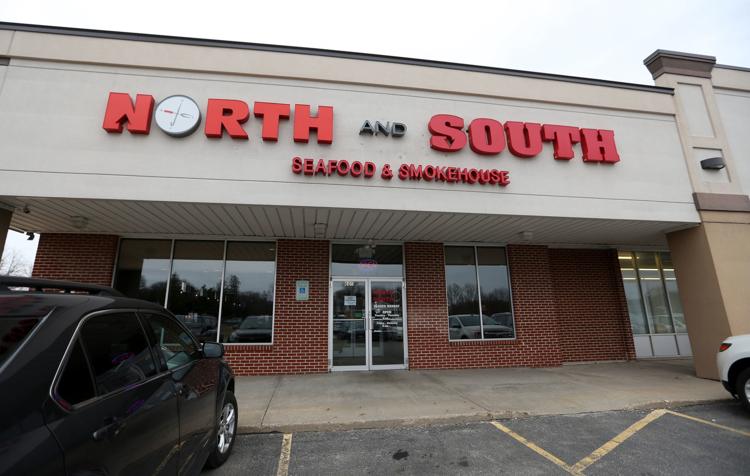 Both Broaster and Broasted are trademarked, but some places use the equipment but not the signature spice blend. JD Duncan, co-owner and manager of the DeForest location, said he wanted keep the Broasted chicken at North and South as authentic and original as possible.
"If it's not broke, why fix it?" he said.
Though Broasted chicken isn't the first thing folks think of when they think of North and South, Duncan, who owns this location in conjunction with Keith and Erin Stoesz (owners of the original North and South Seafood and Smokehouse on Madison's west side) think it's an obvious pairing. North and South serves comfort food, hearty, filling and reminiscent of meals you had as a kid.
It's just a heck of a lot better than you remember. The mac and cheese here is creamy, but not one note and drowning in canned cheese sauce. Grilled cheese is stuffed with barbecue brisket. The Broasted chicken is packed with flavor, but won't leave your hands covered in oil.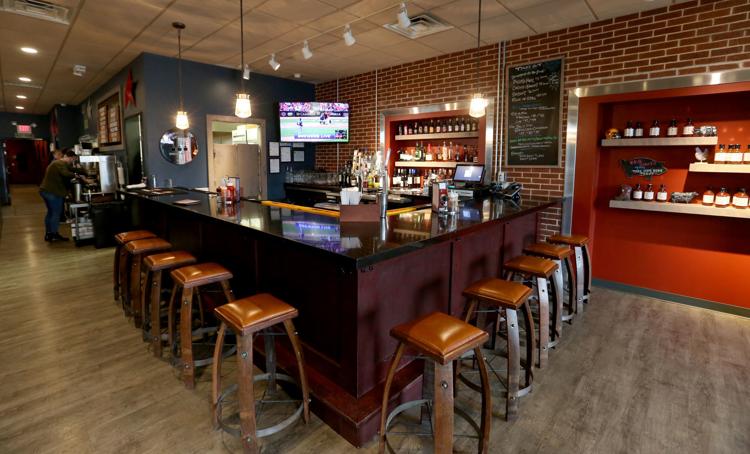 The chicken also makes the North and South menu a bit broader. The restaurant walks a fine line between having a wide-ranging menu and having too many options. Duncan said it's all about balance and making sure North and South is the kind of place everyone feels welcome. Serving comfort food means treating the restaurant like a home you're inviting people into as your guest. That level of ease and relaxation is an important part of what brings people back.
People might gravitate toward trends, he said, "but they always go back to the roots. This is kind of what we do. We want to be able to give you something that's great and unique, but it's still simple.
"We want to be someplace people go when they get done with their day."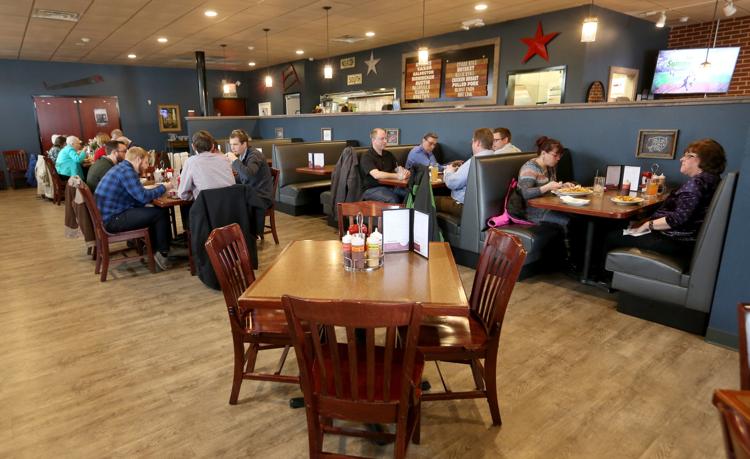 Broasted chicken, Duncan said, is perfect for the makeup of a place like DeForest, with busy families and hectic schedules. Families on the run don't come in and sit down for an hour and a half, but Broasted chicken is easy and holds well. The restaurant's Sunday take-out special has 10 pieces of Broasted chicken with fries, coleslaw and mini cornbread muffins for $22.
"It's comforting. It's easy to grab and go. People just like that," Duncan said. "In today's society, time means a lot to everybody. It's one thing you can't get back."
Though the core of the North and South menu doesn't much change, Duncan and his kitchen watch what's popular and what might need to be revamped. The staff creates featured items whose limited run may be a one-off or may be the first step in the introduction of a new permanent menu item.
Broasted chicken might have started as a calculated risk, but when it's made as well as it is here, taking a chance paid off. Add a few pieces to a Wednesday night rib special or take advantage of Saturday's Broasted chicken carry-out special. One taste can unlock a myriad of taste memories, leaving you wondering what took so long to make that short journey out to DeForest.