Old family recipes are the best. Atonye Marsh and her husband Rache can attest to that.
The Marshes grew up in the Midwest, but their parents were born and raised in the South, bringing their well-loved food traditions with them when they came to Wisconsin.
With those recipes in hand, the Marshes started a food truck called RibMasters WI more than two years ago. They now offer barbecued ribs, pulled pork and smoked turkey tips to hungry diners at small festivals, art fairs, churches, and school fundraisers across Dane County.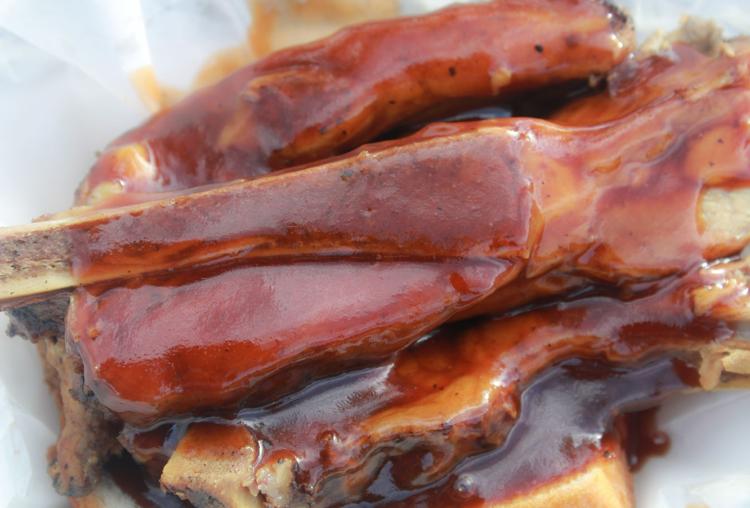 "My mom taught my husband to barbecue, smoking the meat over a combination of charcoal and hickory wood," said Atonye. "She showed him how to make down home style food, using recipes she brought from Mississippi.
"He really took to it naturally. He loves to grill."
When a relative offered the couple a food truck, they decided to convert what had been a catering operation to a restaurant on wheels.
"We make a pretty good team," said Atonye, who previously worked as an event coordinator. She currently handles bookings, promotion, set-up and preparation of many of the side dishes.
Rache Marsh is in charge of the kitchen in Brooklyn, where all the food is prepared. For some of the barbecue, he starts with a dry rub, then smokes the meat for several five hours until it is tender and full of flavor.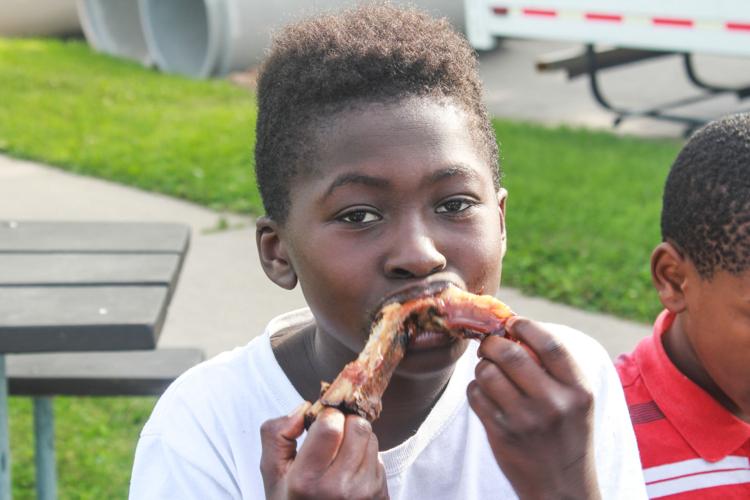 RibMasters has a somewhat erratic schedule, but I caught up with it in downtown Madison recently. They were selling their barbecue for a family fun night at a local preschool.
In honor of their younger clientele the Marshes added hot dogs and French fries to their menu, but ribs and pulled pork sandwiches remained the star of the show for good reason.
An order of barbecued ribs ($12.99) came drizzled with sauce that leaned heavily on vinegar to give the tender pork some tang. The meat didn't fall off the bone but offered plenty of smoke and spice, even without the extra barbecue sauce.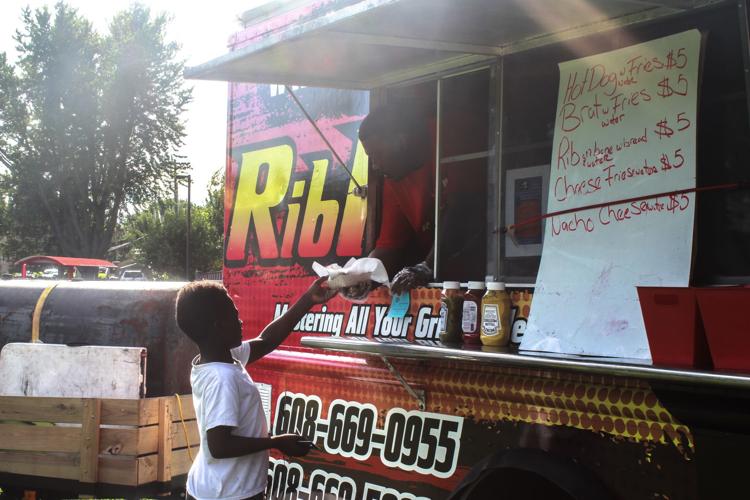 Some ribs hadn't been trimmed of extra fat, but once unearthed, the meat below was juicy. RibMasters serves ribs on top of white bread to soak up the sauce.
Each dinner was served with a side of Mama Earlie's baked beans ($1.99 on their own), named for Atonye's mother. RibMasters cooked the beans with onions, slices of green pepper and bits of hamburger, producing an interesting mix of textures. The green pepper flavor was overpowered a bit by sugar, creating a sweet-salty-savory combination, similar to the ribs themselves.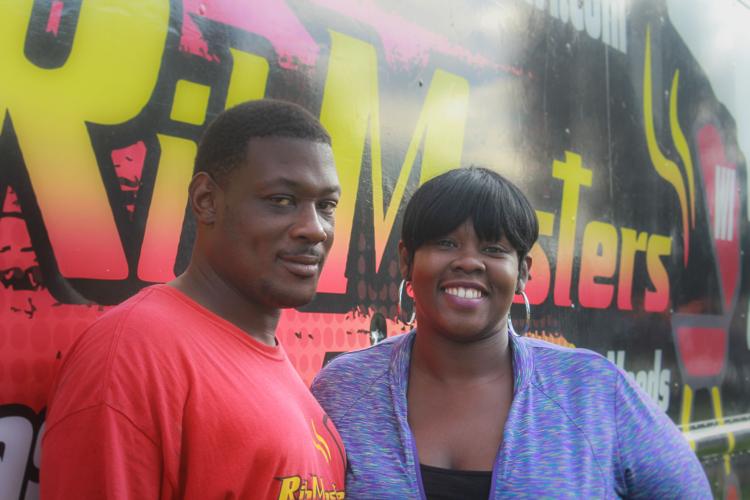 Those who like their pork extra crunchy, rib tips ($9.99 with two sides) were the way to go. The ends were chewy and meaty. The pulled pork sandwich ($6.99) was packed full of the same smoky pork, drizzled with sauce and served on a soft bun. If you let the sandwich rest, you'll have to eat it with a knife and fork — the bottom bun soaks up so much lovely juice that it turns into a delicious sponge.
RibMasters WI is building a following, and has scheduled an appearance at Taste of Madison in early September. From Aug. 13-20, RibMasters is part of Black Restaurant Week, an event that includes brick and mortar restaurants, caterers, bakers and several other carts.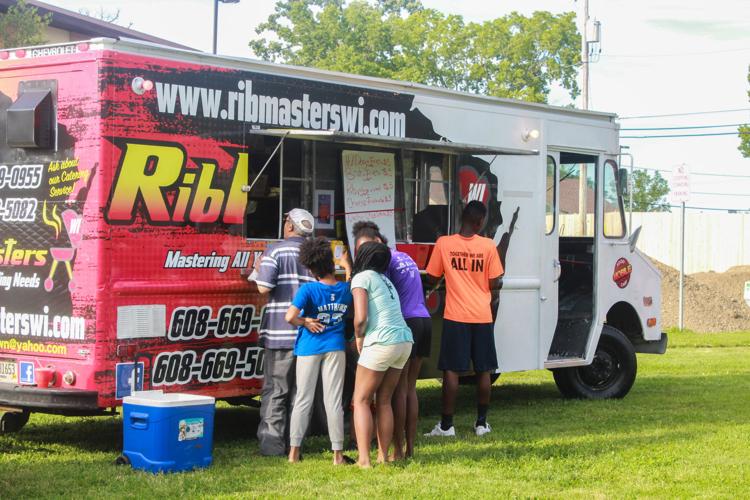 It's all part of keeping those barbecue traditions alive. Back in the Brooklyn prep kitchen, Rache Marsh oversees several teenage interns who learn the basics of food service through a program coordinated by Briarpatch Youth Services.
"It's our way of giving back to the community that has been so generous to us," Atonye Marsh said.  And the legacy lives on.