I have a theory about Mexican restaurants: the smaller the space, the better the food. 
Growing up in Beloit, there was a tiny grocery store near my high school that served burritos the size of your head. It was off the road a bit and across the street from an empty appliance store, but it was revelatory, as delicious as it was inexpensive. I've had similar experiences at almost every tiny storefront I've eaten at since, and Aranda's Mexican Restaurant Bar and Grill on Park Street is no exception.
Granted, Aranda's is not that small — in addition to the front bar area, there's a dining room in the back. Aranda's is connected to a laundromat and borders the old La Movida radio station.The menu is filled with Mexican favorites, with all the chips and tortillas made in house. Most meals hover in the $10-$15 range.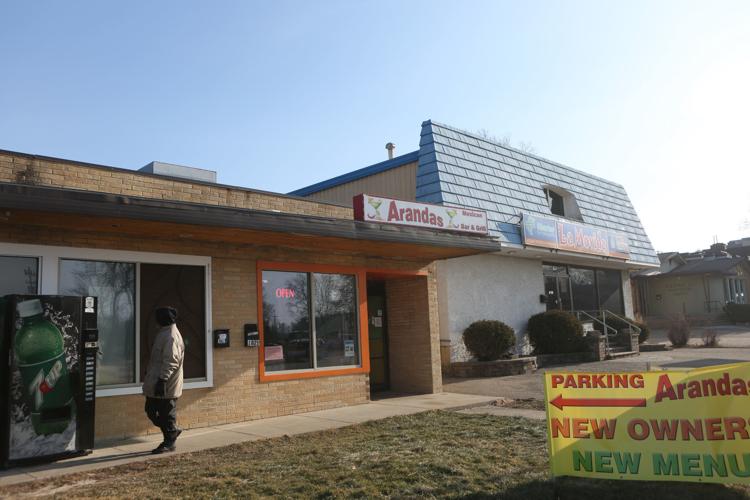 What's worth noting here is how the meals are assembled. The ingredients are surgically distributed in a way that allows them to play off each other, rather than one overpowering another.
That's true of the barbacoa taco ($2.75), which had a near-perfect ratio of meat, onion and cilantro. There's a distinct tipping point when cilantro starts to overpower a dish, and Aranda's deftly skirts it.
The highlight of my meal was the chori pollo ($12.75), featuring crispy chorizo mixed with tender chicken over crema. I thought about it for days after I ate it. The chori pollo was unfussy and comforting, prepared with what I can only describe as virtuosic simplicity. This is one of Aranda's operator Jesus Ramirez's favorite things to cook — that and the pollo norteno, a northern Mexican dish with chicken, shrimp and pineapple.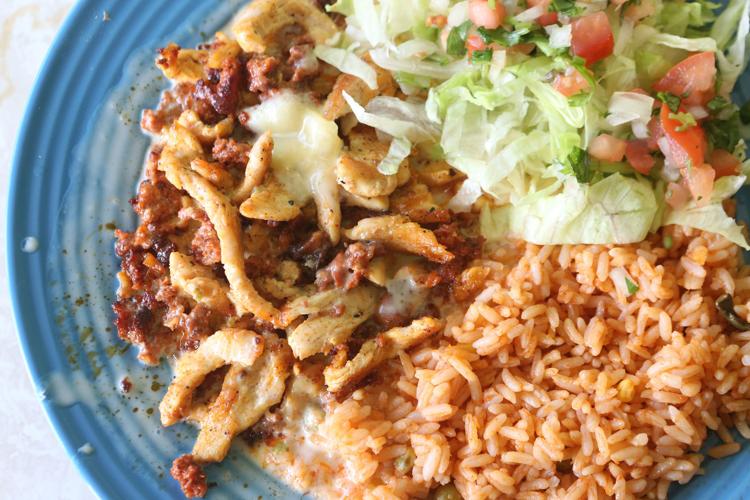 Since Aranda's opened in October 2019, Ramirez has run the restaurant mostly by himself. (His business partner recently left the project.) Ramirez is a man of kindness and enthusiasm, and that loving touch is evident in the dishes he prepares. Yet, as is the case with a lot of new eateries, Aranda's hasn't been an overnight success.
"It's been very, very slow," Ramirez said.
That initial slowness is part of why the partner walked, he said, which was unfortunate to hear. After meeting Ramirez, it's hard not to root for him. Ramirez is a master food economist, using a handful of ingredients to create a wide array of dishes, each with its own flavor palate.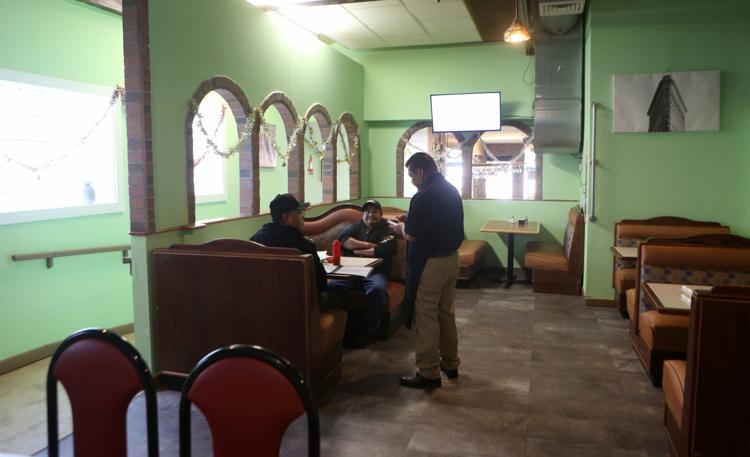 "It doesn't have to be big portions," Ramirez said. "I can just come in the morning and cook it myself."
Simplicity is key at Aranda's. By focusing on smaller dishes that are relatively easy to prepare, Ramirez is able to make quality food without spreading himself too thin. 
Jesus Ramirez is undeterred in his optimism. No matter how many people come through the door on any given day, he's going to make the food he's always made, simply because he loves to make it. And after that first bite, you'll be feeling the love, too.