Buttercream, a new bakery and coffee bar, is Lodi's first stand-alone bakery since Weber's Bakery closed in 2014 after more than nine decades in business.
Megan Plumer and Doreen Brockmeier are the owners of Buttercream, and they're as different as they are similar. Customers have been savoring their collaboration since they opened Buttercream two months ago in Lodi, a town of 3,000 about 25 miles north of Madison.
Plumer and Brockmeier met at pastry school at Madison College, where they whipped up countless bowls of buttercream frosting, a lighthearted chemistry and a lifelong friendship.
Plumer had been baking in New York City for two years at a high-end caterer in Queens when she started to cast a longing eye for her native Wisconsin.
"I wanted to try something different and meet new people and have new experiences," Plumer said. "I met my fiancé, and we have a baby now. That's always been my end game, having like a cafe or bakery."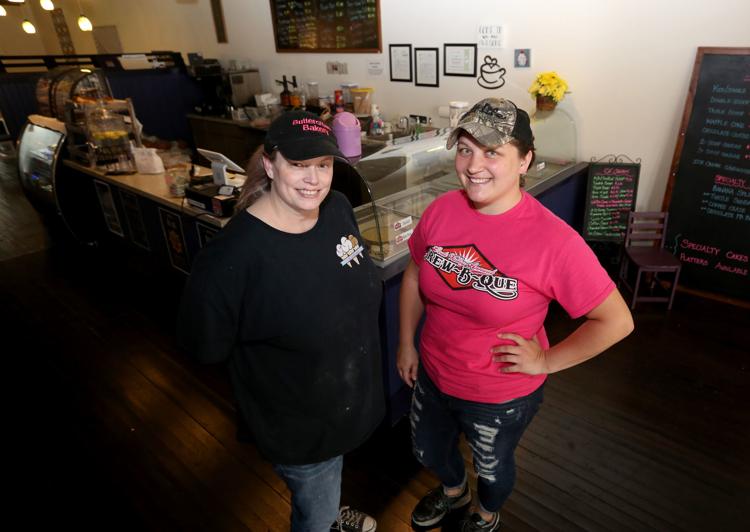 After she decided to move back, the first thing Plumer did was reach out to Brockmeier, who was living a different kind of hectic lifestyle as a dispatcher for Dane County 911. Brockmeier had kept baking too.
"If I had a hard day or a lot of hard calls, I'd go home and bake," Brockmeier said. "It's just kind of relaxing."
An available spot on Lodi's South Main Street, nestled snugly against bucolic Spring Creek, provided the convergence of need and opportunity not only for Plumer and Brockmeier but for the town itself.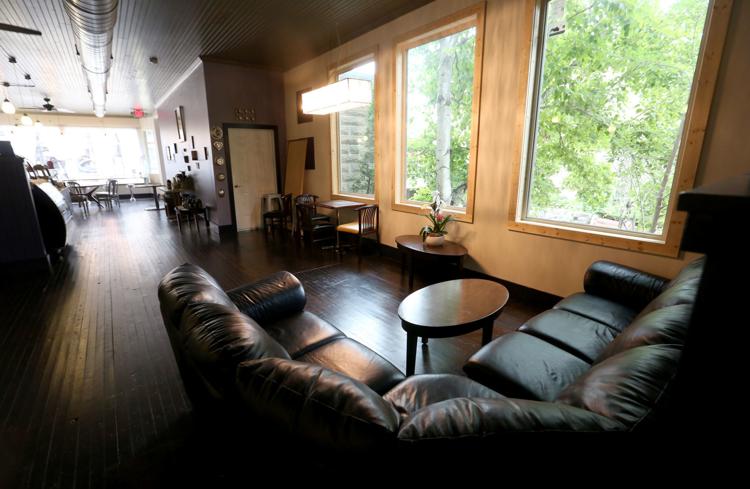 "We've had really good feedback so far," said Brockmeier. "I think everybody's been really supportive and they're really happy that there's a bakery back in town."
Regulars love Buttercream's nutty, chewy German chocolate pecan pie bars ($3.25), the bakery's biggest hit so far and signature offering. Raspberry coffee cake ($2.05) is as springy as it is tangy. Cranberry orange scones ($2.35) defy you to take a bite without striking a fruity motherlode.
Buttercream's coffee comes from Colectivo Coffee, a Milwaukee roaster ($1.70 for 12 ounces). Those in the mood for ice cream can choose from a variety of flavors from Columbus' Sassy Cow Creamery.
"Buying local is important for us," said Brockmeier.
That goes for plenty of businesses in Lodi in the run-up to its annual Susie the Duck Day celebration (Aug. 11 this year). Before the parade, Plumer and Brockmeier baked 400 hamburger rolls for a local barbecue vendor. They also had duck-themed cupcakes and sugar cookies to finish, as well as two weddings.
How do they make it work?
"We do it in different ways," said Brockmeier. "There's a sign in the kitchen that says 'This kitchen's for dancing.' (Plumer) likes country and I like harder music. She spends a lot more time in the kitchen, and I tend to spend more time up front.
"I don't know why, it just works."
The owners say Buttercream is still a work in progress.
"We'd like to get to doing some more breakfast dishes, quiches and breakfast sandwiches," Plumer said. "A lot of people in the morning come through to go to work in Madison and Middleton. So that's definitely on the list."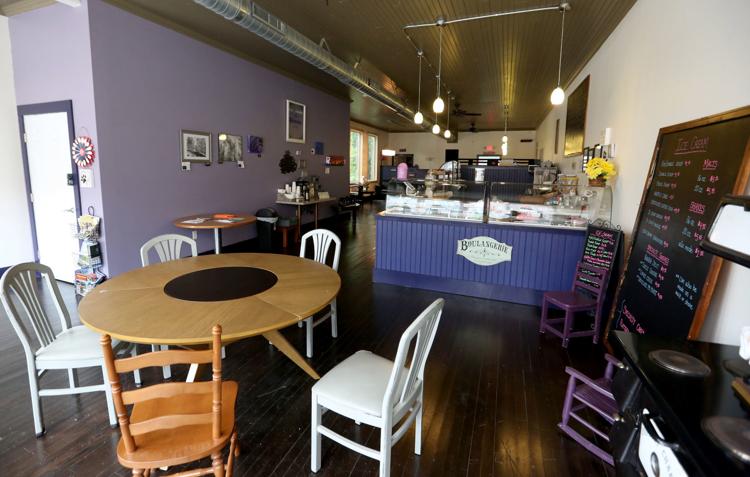 Also on the Buttercream wish list are lunchtime sandwiches and within a month, an espresso machine.
Plumer would like to try some techniques and pastries she learned in New York on her clientele.
"Having a bakery in Lodi in such a small old town, people are very set in their ways already on what they want or what they like," she said. "But I'd love to bring some of those ideas and things."