They're "oven crunchies" in Europe, "spud puppies" in Canada and "potato pom-poms" to the fine people of Australia and New Zealand.
Here in the United States, we call them tater tots.
Lately in Madison, a handful of restaurants have found fun ways to elevate and elaborate on Napoleon Dynamite's favorite golden brown nuggets. If you're looking for a little comfort this holiday season, here are three variations on a late night favorite.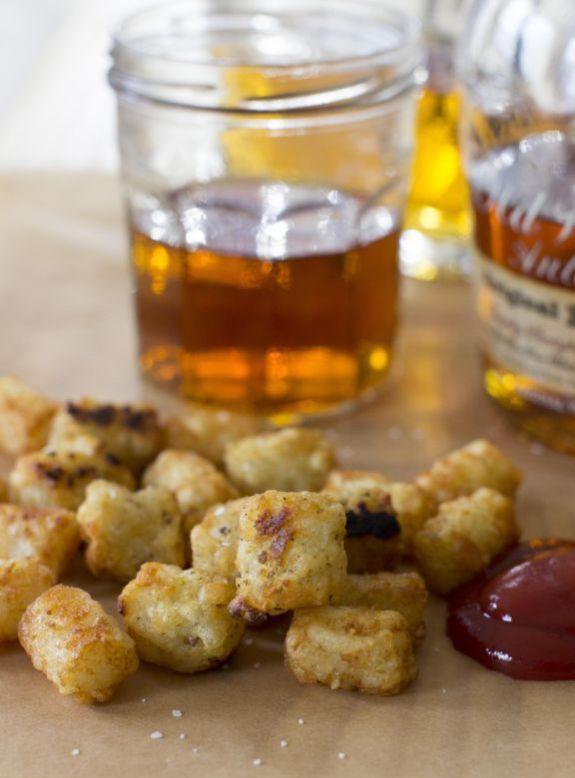 What started as a simple roundup of tater tots became a little more complex once I began to contemplate the contours of the challenge I'd taken on. I decided to focus on bars to place them in their typical Wisconsin context, alongside a beer or cocktail. This excluded local food cart favorite Pots-n-Tots, which we have written about previously and which seems to have averted closing its new brick and mortar spot at the West Towne Mall.
I wanted more than freezer-to-fryer standardized tots, so I started looking into which restaurants make their own. Those were fun phone calls, asking a simple, unexpected question to whomever picked up: "Hello, do you make your own tater tots? No? That was the only question I had for you. OK. Goodbye!"
Most places fry up mass-produced tots that they get from a food distributor. Americans have strong, specific sense memories tied to tater tots. Most bars and restaurants figure, why reinvent the wheel?
I found two restaurants that took the chance and opted to make their own "artisanal" tater tots: The Side Door Grill & Tap and Lulu's 13 Pub. Each approached the medium of extruded starch fried to a crisp differently than one might expect. Because the rule of threes demands it (and I was hungry) I also sampled the best example of a "traditional" conception of tater tots at Madison's just off the Capitol Square.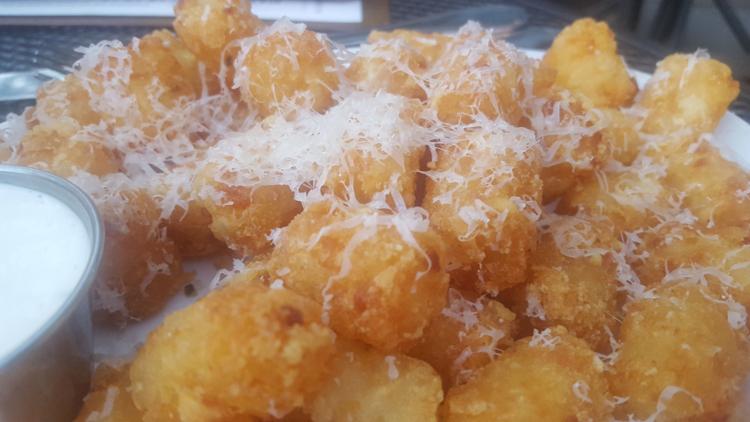 Madison's proved to be both the least expensive of the tots I tried, at $4 for a large plate, and the fanciest ones I sampled. Tossed in truffle oil and topped with an even spread of finely shredded parmesan cheese, the basket brought to mind a croquembouche, that French tower of rounded pastry drizzled with caramel.
These little guys were an aspirational side item if ever there was one. Madison's tots themselves were crisp, hot and plentiful. The sauce they came with, an aioli that packed an unexpectedly bright and complex lemony punch, kicked the tots into a whole other level of tastiness.
Occupying the bottom floor of Samba Brazilian Grill on Gilman Street, the Side Door Grill & Tap served housemade tots ($8) that closely resembled potato croquettes as big as a half roll of quarters. These functioned primarily as a sturdy foundation on which to pile other flavors.
Among the options (totptions?): Baked Potater (cheese, bacon, citrus sour cream), South of the Border (black beans, cilantro, nacho cheese), Volcano (cayenne and Sriracha), and Roasted Garlic (cream cheese, garlic spread, caramelized onions, shaved parmesan). The roasted garlic was very good and quite filling, but I could easily see citrus sour cream as a way to lift these higher in my personal estimation.
Lulu's 13 Pub was the newest of my tot-centric destinations, open just over a year near the northwest entrance of the East Towne Mall. The L13 Tots ($10.99) at Lulu's 13 came the closest to breaking whatever definitional boundaries one might have for what a tater tot should be.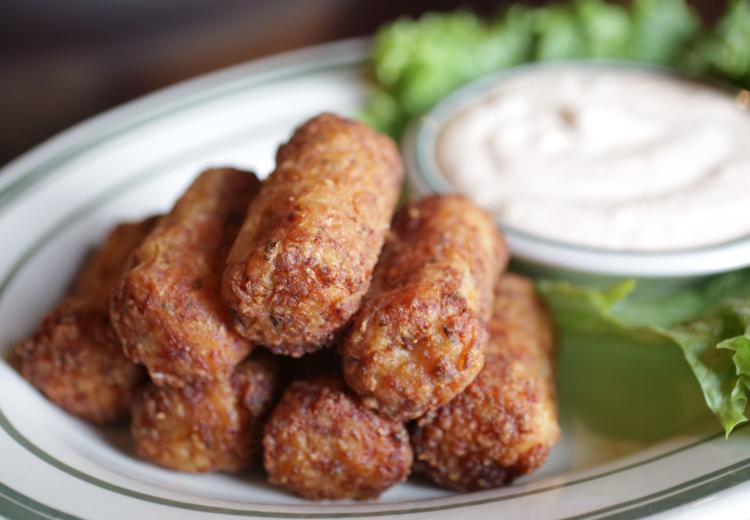 Similar to the croquette-adjacent stylings at Side Door, Lulu's 13 subverted the mode further, pushing the toppings (bacon, cheese, sour cream) to their intra-totular extreme. This row of twice-baked potatoes was not nearly as crispy as one might expect from something sold as a "tater tot," but it will certainly hit all the savory spots on your palate and, for me, pleasantly so.
Thankfully I had some help eating the L13 Tots; otherwise they would have been too much for one person to handle. My only gripe (a minor one) was that the dipping sauce, a cayenne-seasoned sour cream, would have benefited from more acidity.
Consider this my holiday gift: three uniquely interesting local variations on the humble tater tot, for a little comfort and joy this holiday season.