The first thing customers see upon walking into Le C's Patisserie & Tea House on State Street is a pastry case full of Instagram-ready indulgences.
Layered cakes are filled with fluffy frosting, beside realistic-looking mousse fruits and decadent eclairs flavored with matcha and tiramisu. Around the corner there's more, taro mochi buns, almond black sesame bread and coconut almond buns. 
It's this juxtaposition of sweet and savory, indulgence and sustenance, that makes Le C's so enticing.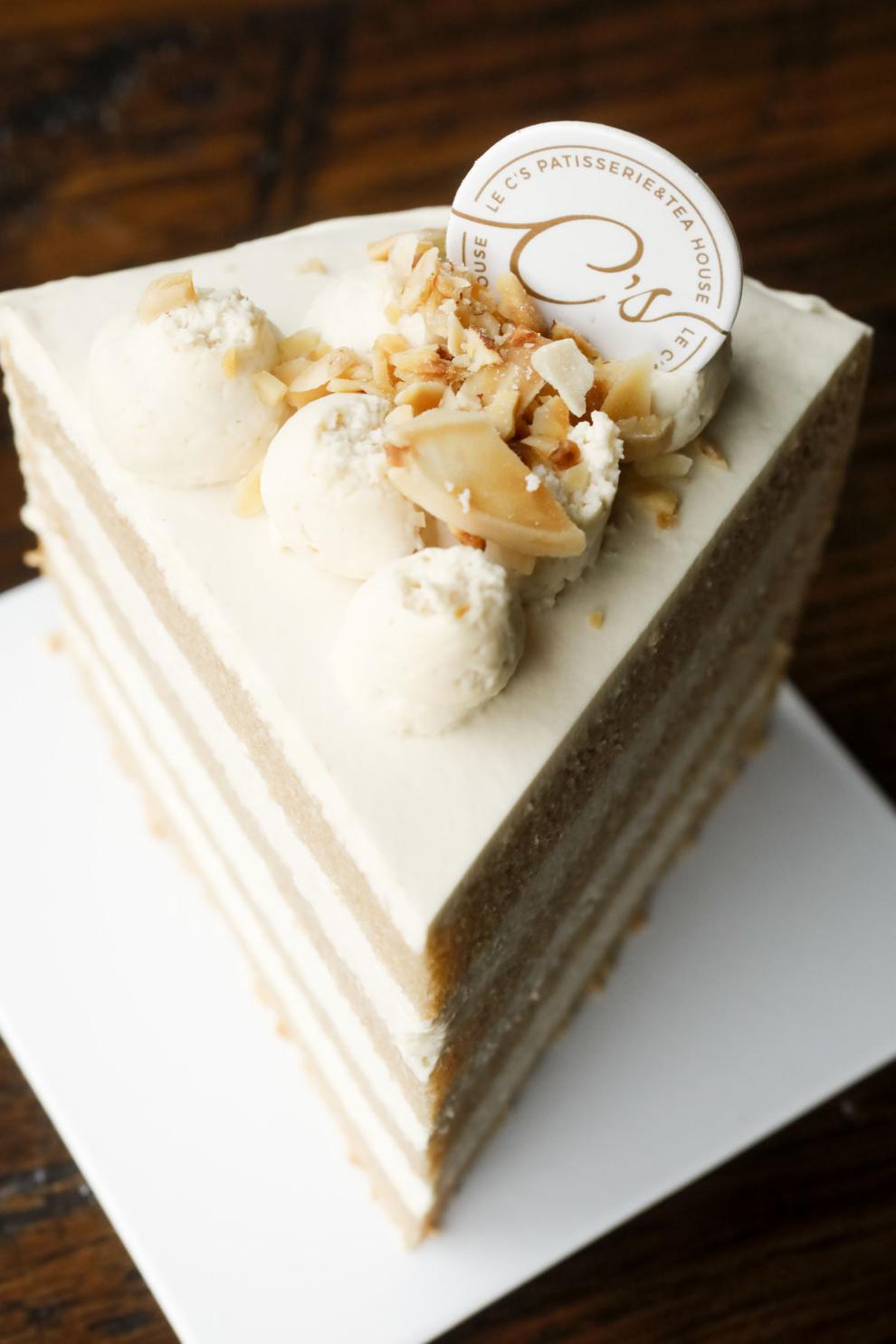 Owner Joan Cao met chef Quinny Chen when they both took a baking class in China, said Patrick Liu, Le C's spokesperson and technology director. They found that they shared a dream of opening a bakery in the United States. Chen has family roots in Maryland while Cao's family was here in Wisconsin. 
Madison seemed a perfect fit for their dream. They knew bubble tea was popular among college students and felt that once they drew people inside, they would fall in love with the other products available. 
"They chose downtown because of the demographic. Young people tend to be more willing to try new things and would see Le C's products as an adventure. They are more accepting of different cultures," said Liu.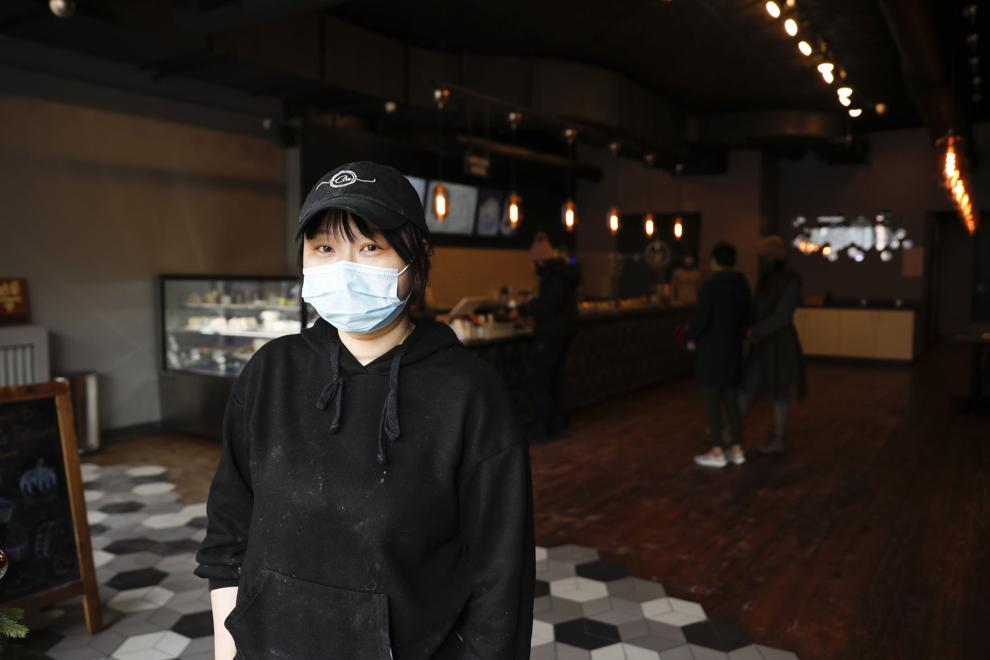 Americans tend to focus on sweetness when it comes to bakery, but Le C's is hoping to introduce Madison to a type of breakfast or lunch more commonly found in China, Taiwan or Japan. 
In those countries, it's more typical to find someone walking and nibbling on a savory bun and sipping on bubble tea. It's an easy, portable lunch that mixes sweet and salty and provides a bit of caffeine to make it through the afternoon. While the practice came about to fit a fast-paced work day, it also lends itself well to pandemic times. The packaged buns are an easy and fast grab-and-go option to eat outside, away from indoor crowds. 
The savory bread and bun selection ($3-5) offers more Midwestern standards, like ham and cheese, or bacon and scallion. There's also a wide range of Asian-inspired flavors like seaweed, pork floss (dried, shredded meat with a fluffy texture) red beans and more. 
For Cao and Chen, everything is about balance. They want to hold on to tradition and serve people looking for a taste of home while experimenting in the kitchen and drawing in new clientele. Gao started advertising among the local Chinese community. Chen built up a base using a menu that had products that would appeal to those customers. That provided a steady cash flow that allowed them to start branching out to French and American patisserie and baked goods, said Liu.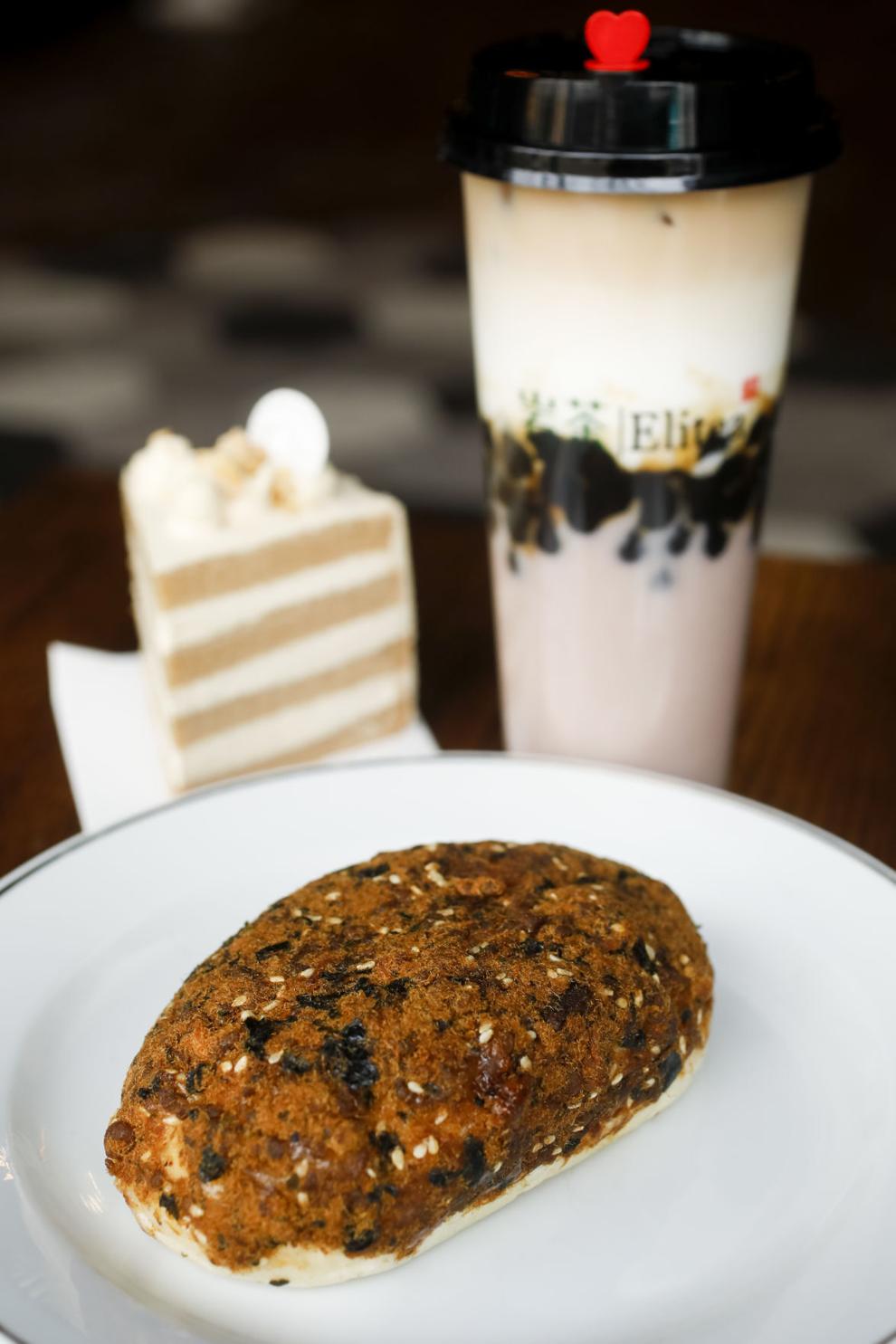 At the moment, Gao and Chen are tinkering with special offerings for Chinese New Year (Feb. 12) and Valentine's Day, which this year fall two days apart. 
You'll also find Chinese influences throughout the pastry case. On first glance, the Oreo cake ($7.69) looks like a typical American treat. But bits of lychee, a Chinese fruit that resembles a hard grape and has a sweet, tart flavor, dot the frosting. This tones down the sugary punch and creates an uncommon, yet familiar confection.
Full cakes, mostly three layers with fillings, range from $35 to $60. There are also matcha-flavored eclairs ($4.99) and 6-inch round Japanese souffle cheesecakes ($10.99).
In addition to baked goods, Le C's serves up a wide variety of milk and bubble teas ($4-7, plus add-ins), a natural complement to the fresh pastries being created at Le C's. Liu described Le C's as a "second-generation" bubble tea shop. That, he said, means not using powders as a replacement for any ingredients, like tea leaves, fresh fruit or milk.  
For each tea, diners can control the amount of ice and sweetness and choose among add-ins like jellies, puddings and boba (tapioca). Even add a cheese top, a mix of foam and cream cheese topped with salt, which again showcases the interplay of sweet and savory. 
Le C's opened in 2020, and it has been a struggle to launch in the middle of the pandemic. Liu said they are determined to see the dream through. Le C's has signed up for a number of delivery services and also has online ordering, making it easy to quickly grab an order with little contact.
While there are both state and federal programs that are designed to help small businesses during the pandemic, most were for businesses that were already open when the shutdown began, said Liu. That has left Le C's looking for ways to be creative and bring in revenue. They've had to pivot their business plan to try and be flexible. 
"We have to do a lot of extra work to make (this work). I think all businesses right now are doing the same thing," Liu said. "We have to do what can to help us expose our business to more people."
Share your opinion on this topic by sending a letter to the editor to tctvoice@madison.com. Include your full name, hometown and phone number. Your name and town will be published. The phone number is for verification purposes only. Please keep your letter to 250 words or less.