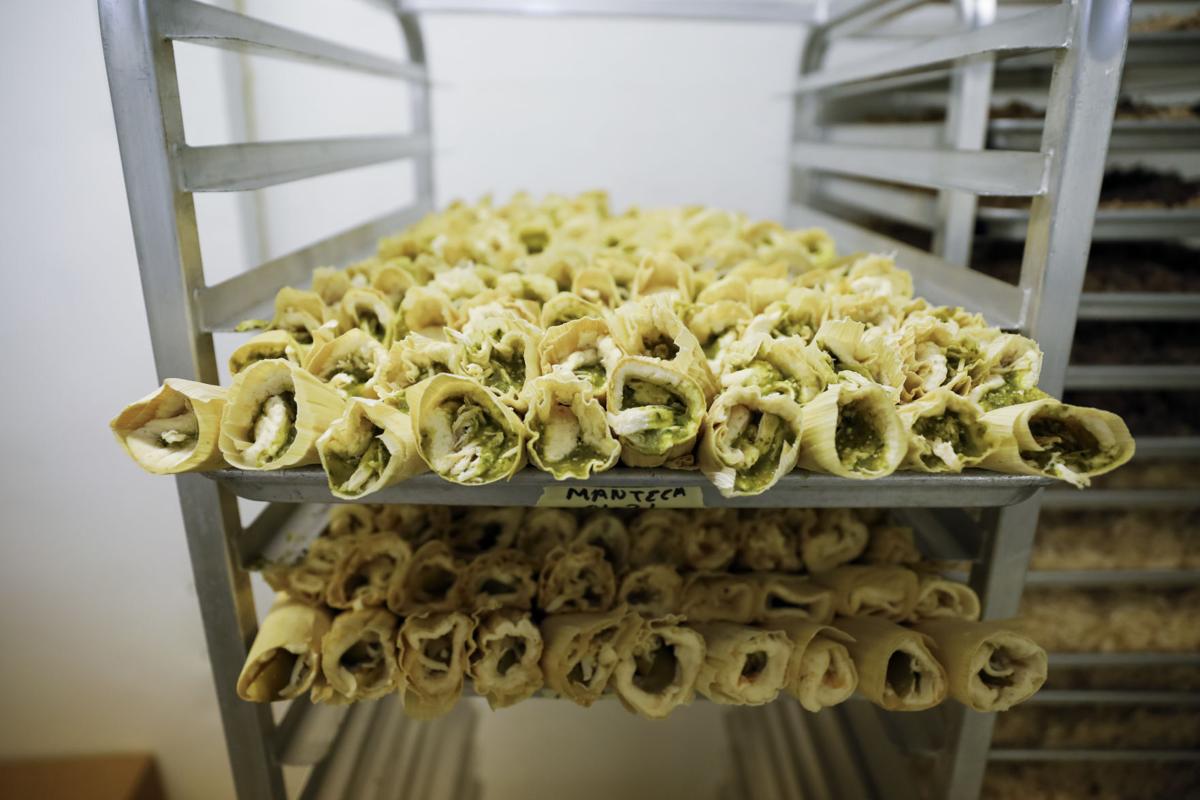 When my boyfriend and I moved to Madison two and a half years ago, it took a few months for us to settle in. One sign that we were getting to know Madison was when my boyfriend, who's from Mexico, found a new favorite place for tamales: the deli section of the Willy Street Co-op. 
Tamales, masa stuffed with fillings and steamed in a corn husk, are a signature food of Mexican celebrations. They're labor-intensive enough that many would rather not learn the technique themselves. 
We felt lucky to have quality fare just down the street from our apartment, but we were also a little embarrassed about our discovery. Could it be that the "gringos" at this granola grocery store had really perfected this signature Mexican dish? Tell us it isn't true. 
Fortunately for proud Mexicans like the one I live with, it isn't.
The tamales we love are among thousands turned out each week at Tamaleria El Poblano, prepared in a commercial kitchen tucked at the back of American Legion Post 501, between Woodman's and Stoughton Road.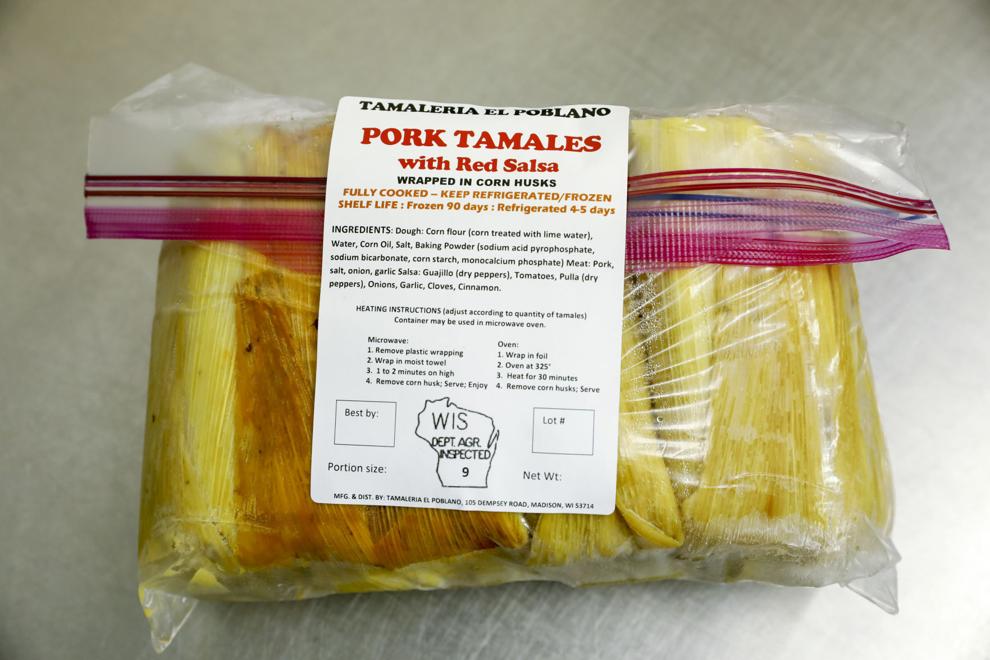 The 7-year-old operation is the first-born business of wife-husband team Reyna Gonzalez Torres and Waldo Olguin Galeana, owners of the restaurant El Sabor de Puebla. The business makes tamales for grocery stores, farmers markets, restaurants and online sales, and it's taught the couple lessons for subsequent business ventures. And without bank support, getting the tamaleria off the ground was a family effort of scrimping, second jobs and 18-hour workdays.
Gonzalez hoped to start her tamale business with a traditional ingredient: a bank loan. But as she went from one bank to the next, she found loans were in short supply — at least in her situation.
"I knocked on a lot of doors at banks and lenders, and no one supported me," Gonzalez said.
Like any resourceful chef, Gonzalez made do. She hired a lawyer to help with permits, and together they found a small kitchen she and Olguin could afford. They opened the tamaleria with $10,000, mostly savings from their years of restaurant work. Olguin kept his job, but with so little capital, they faced tough choices. To keep up with business costs, they stopped paying rent on their home for four months, risking eviction, and the power company shut off their electricity. 
"It cost us a lot. We started from the bottom," Gonzalez said.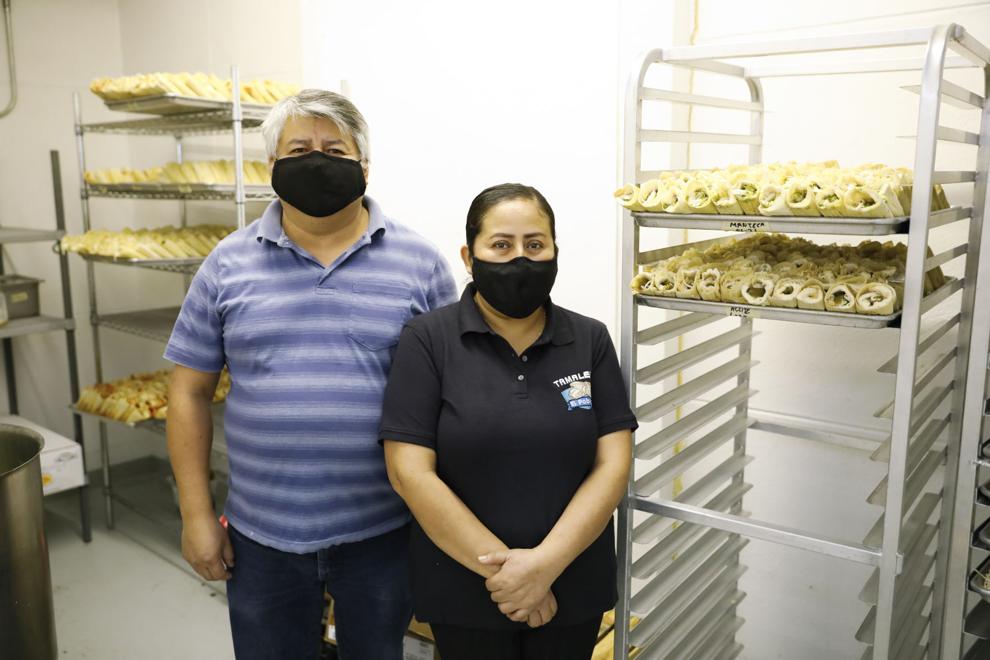 Too cash-strapped to hire help, the couple devoted one day to the business, every week for two years. They would start cooking at 3 a.m., mixing corn masa. They'd squish it into corn husks and stuff in fillings — jalapenos with cheese, pork in salsa roja, chicken in salsa verde, and the occasional sweet filling for special occasions. It was just the way Gonzalez learned in her home state of Puebla. They even created a vegetarian-friendly version of the family recipe, making the masa with vegetable oil instead of lard for Willy Street Co-op's orders. 
Around 5 a.m., Gonzalez and Olguin would start packing and labeling the tamales before delivering them hot to stores around town. When Olguin would head out to make deliveries, Gonzalez would toss a piece of cardboard on the floor and nap for an hour or two before heading to her cleaning job at Macy's. Some nights, she'd clock out and head right back to the tamaleria to finish cleaning up or to prepare additional orders, working until midnight.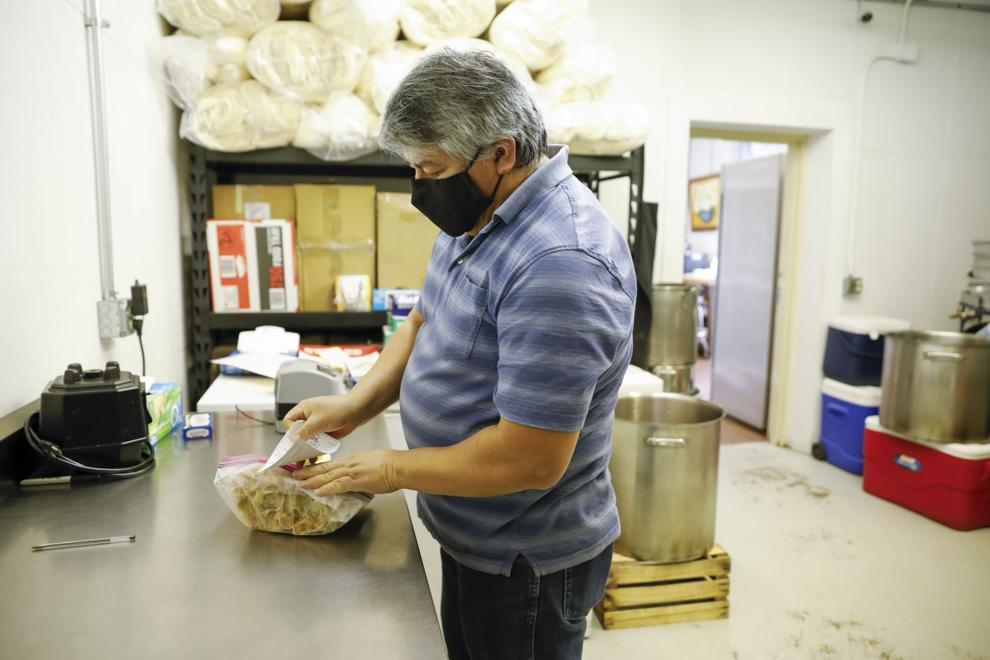 Not easy, but not impossible
Today, Tamaleria El Poblano has a handful of employees, and no one works such long days. On a usual week, they deliver 5,000 to 6,000 tamales to local grocery stores, their own restaurant and via online orders. Prompted by the pandemic, Tamaleria now offers online ordering of tamales by the dozen through collaborative food shop Christine's Kitchens. Gonzalez is looking forward to spring, when she can head back to the outdoor farmers' markets. There, she typically sells around 1,000 tamales a week.
"With our own effort, we got ahead," she said. "It wasn't easy, but it also wasn't impossible."
When Gonzalez and her brother Juan Gonzalez Torres opened El Sabor de Puebla, she put to work the hard lessons she'd learned through the tamaleria. And they're not done growing. The couple applied to open a stall called Antojitos, featuring a Puebla-style kitchen and a juice bar, within the forthcoming Madison Public Market, which is slated to open in 2022 or 2023. 
In September, city officials announced that Gonzalez and Olguin were among the first five vendors selected. They'll get coaching and support through the city's "MarketReady" vendor-preparation program, along with $19,000 in seed money.
Gonzalez never imagined when she left Mexico at age 20 that she'd start a business, much less three. Like so many Mexicans, she said, she left her country just hoping to earn enough in U.S. wages to build a house back home.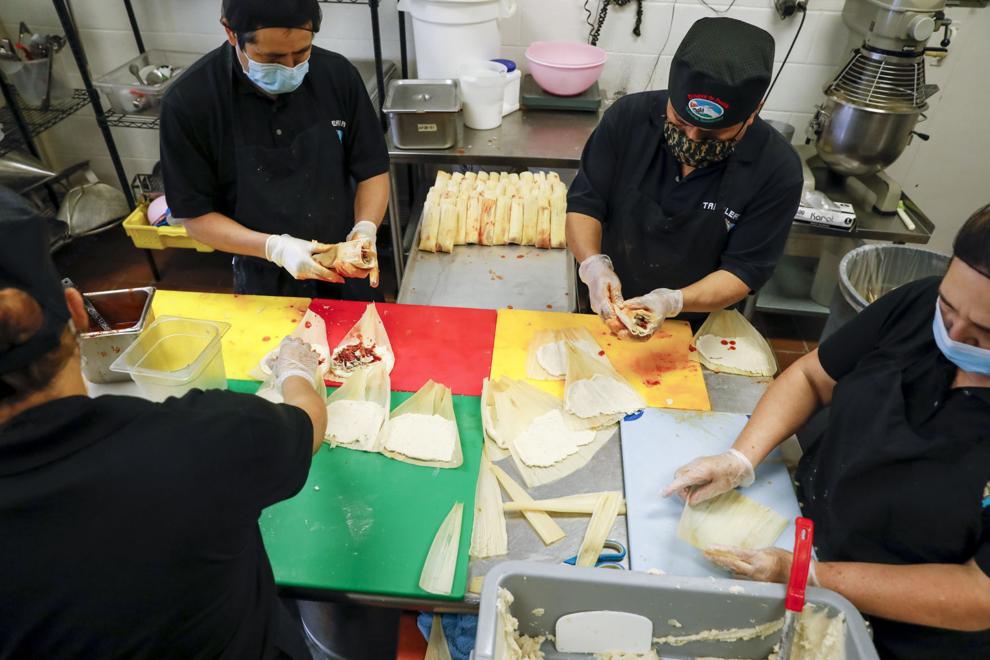 "I consider myself a simple person. I'm not looking to be a millionaire or drive around in the latest car," Gonzalez said. Making enough to stay in business, pay a fair wage to her employees and send a little money back to Mexico is enough.
She and Olguin are proud that the business has grown enough to employ others. "They help us work and, in that way, they have money to take home to their families," Olguin said. "We're happy, more than anything."
"It was worth it," Gonzalez said of the rough times they endured. "As I tell my children, everything you have is (because) you sacrifice something."
Share your opinion on this topic by sending a letter to the editor to tctvoice@madison.com. Include your full name, hometown and phone number. Your name and town will be published. The phone number is for verification purposes only. Please keep your letter to 250 words or less.