Diners at Naples 15 come for the food and stay for the conversation. It's not unusual for chef Salvatore Di Scala to visit tables at his downtown restaurant, telling stories about his family or the time he sang a duet with singer Tony Bennett. 
Di Scala met Bennett in 1985 at the Waldorf Astoria, and says they've been friends ever since. Bennett even told a crowd at his 2016 Madison concert that Naples 15 had the best Italian food.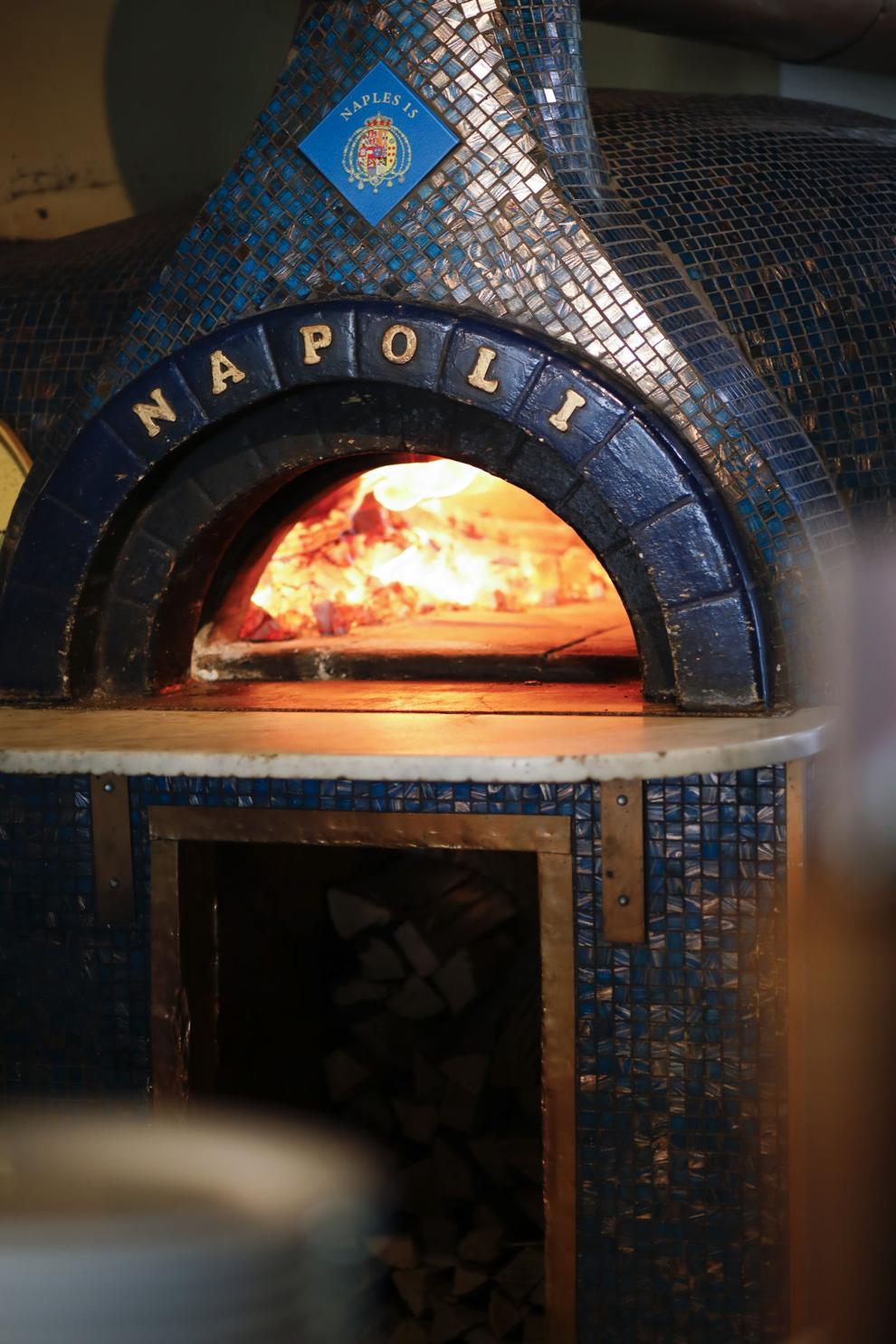 The walls at Naples 15 are adorned with pictures of family and friends, and several famous faces Di Scala has met over the years. With white linen covered tables, candlelight and Italian music playing, customers may feel as though they've been transported to Italy.  
Di Scala grew up in Italy and came to Madison in 1984 to train as a boxer. He opened Naples 15, named for his hometown, in July 2012. The "15" represents Di Scala's family members, friends and various Italian artists, including actress Sophia Loren. Di Scala credits his mother Anna and Aunt Linda with teaching him to cook.
Di Scala didn't remember any pizzerias like his in Madison in 1984, though "there were a lot of beautiful restaurants," Di Scala said. "So my dream was this, to make a nice cappuccino — a nice coffee bar — and to make a nice Neapolitan restaurant and that's what I did, many years later but I did."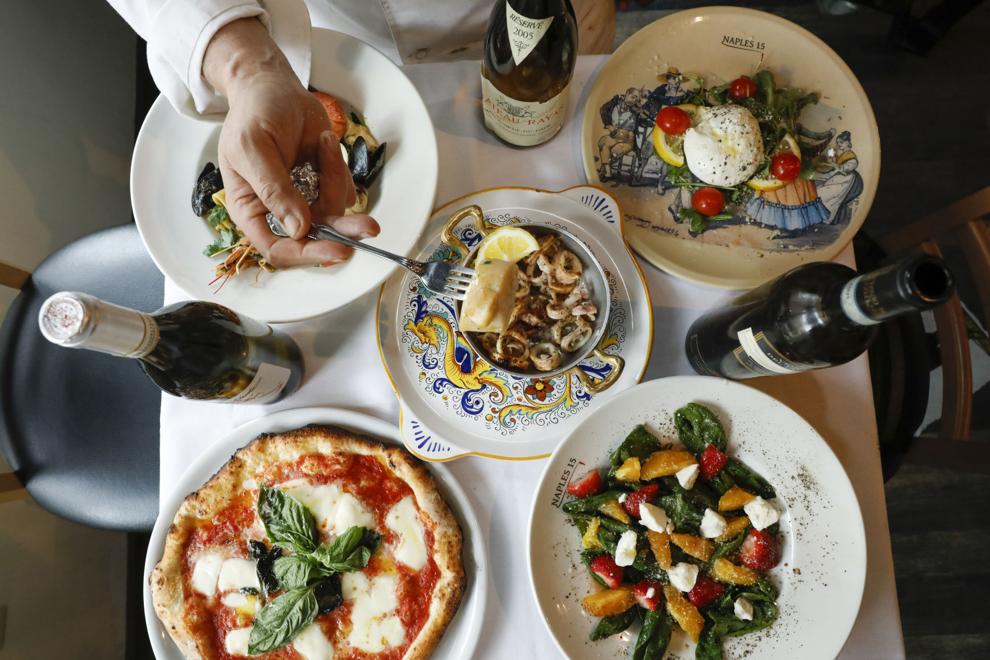 Naples 15 buys its pasta from Gerardo Di Nola, a company owned by his friend Lucio Russo. Diners may start with creamy and flavorful burrata ($15.95), a fresh Italian cheese with mozzarella and cream, calamari (fried squid, $21.95), or the Naples 15 salad ($10.95) made with fresh spinach, oranges and strawberries. 
Among Naples 15's substantial pasta entrees are ziti ($29.95) with a two-meat ragu sauce, spaghetti alla vongole veraci (spaghetti with clams, $29.95) and short, tubular paccheri ($39.95) with prawns, scallops and clams. For those not craving pasta, pizza is the way to go.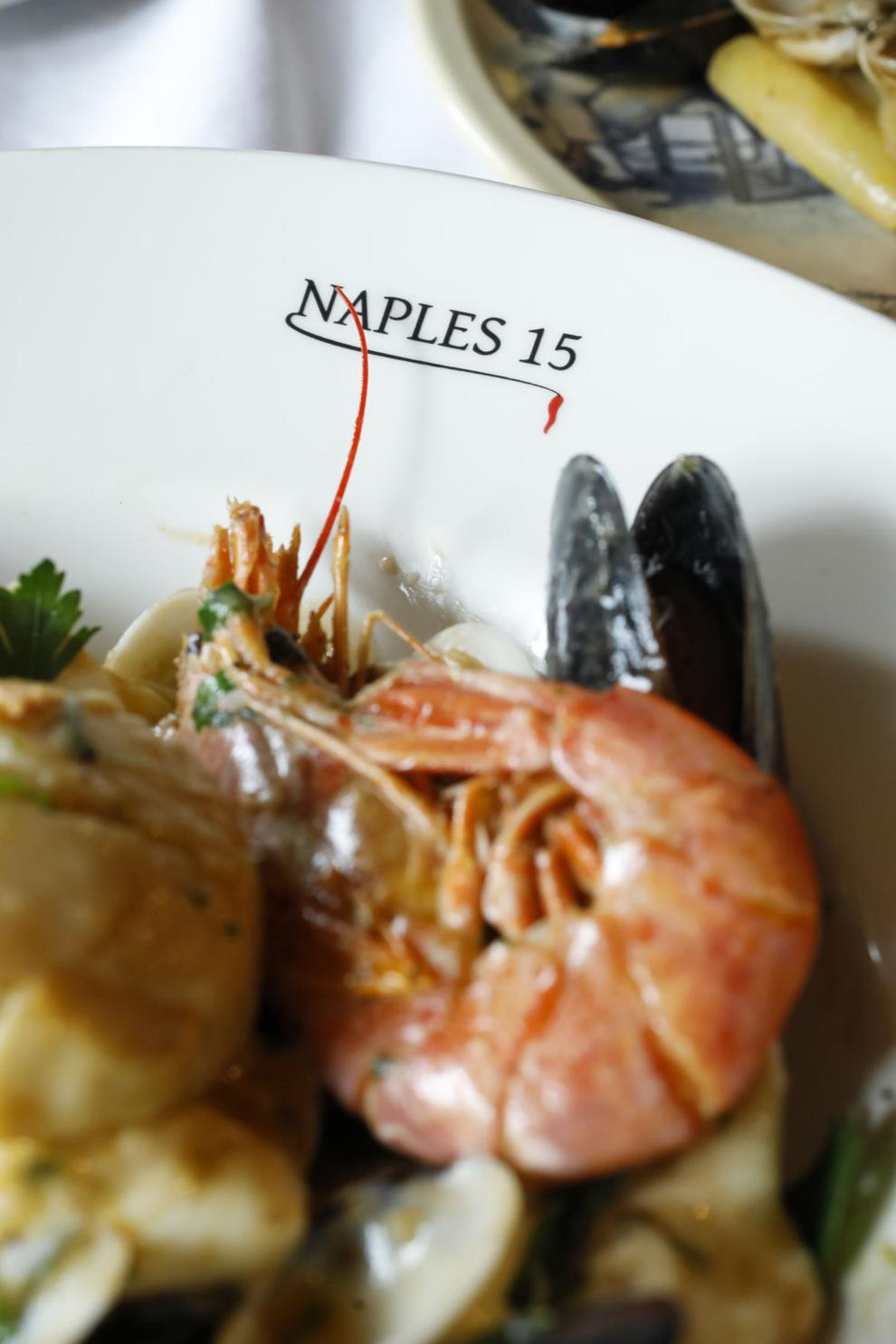 "The pizza is the emergency room of the stomach," Di Scala said. "In other words, when somebody's hungry, the first thing you say is, 'Let's have a pizza.'" 
Di Scala cooks pizzas in a wood-fired oven at 1,000°F for 85 to 95 seconds. Each pie is named for a song. "'O Sole Mio" is a simple margherita pizza ($16.95) with San Marzano tomatoes, mozzarella and basil. "The Good Life" ($16.95), a cheeseless pizza with tomatoes, garlic, oregano and olive oil, is Tony Bennett's favorite.
Naples 15 has a full bar with a plethora of red and white wines from Italy and France. Diners may conclude with coffee and various desserts, including cannoli ($10.95) — fried pastry dough filled with sweet ricotta cheese and dash of lemon — or baba ($11.95), rum-soaked pastry with fresh pear and cream filling.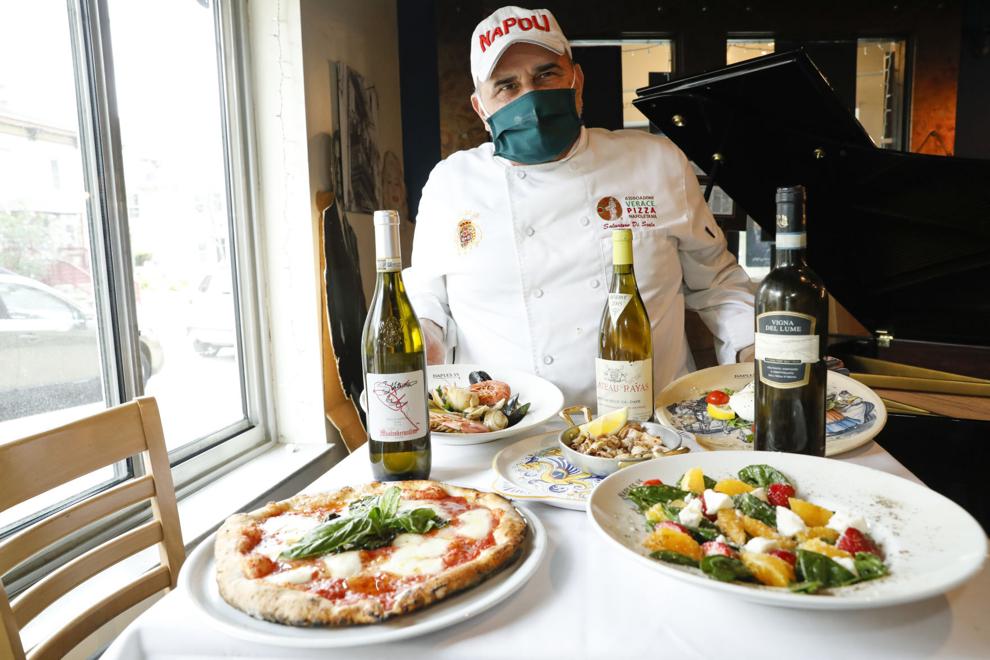 During the pandemic, Naples 15 offered carryout and limited dining options. Di Scala also made meals for The Ronald McDonald House in Madison, a nonprofit that supports families whose children are hospitalized. To personalize this spirit of giving, caffè sospeso is a Neapolitan tradition where a happy person who wants coffee, purchases two — one for themselves and one for someone who can't afford it. Naples 15 offers this for coffee and pizza; any customer can later ask for the sospesoand receive it free of charge. 
Di Scala said food is an expression. He likes sharing the culture of Naples. 
"The art is the pizza napoletana, but also the food," Di Scala said. "Usually when you go to an Italian restaurant you find good pizza or you find good pasta. At Naples 15, thank God, we've got both." 
Share your opinion on this topic by sending a letter to the editor to tctvoice@madison.com. Include your full name, hometown and phone number. Your name and town will be published. The phone number is for verification purposes only. Please keep your letter to 250 words or less.