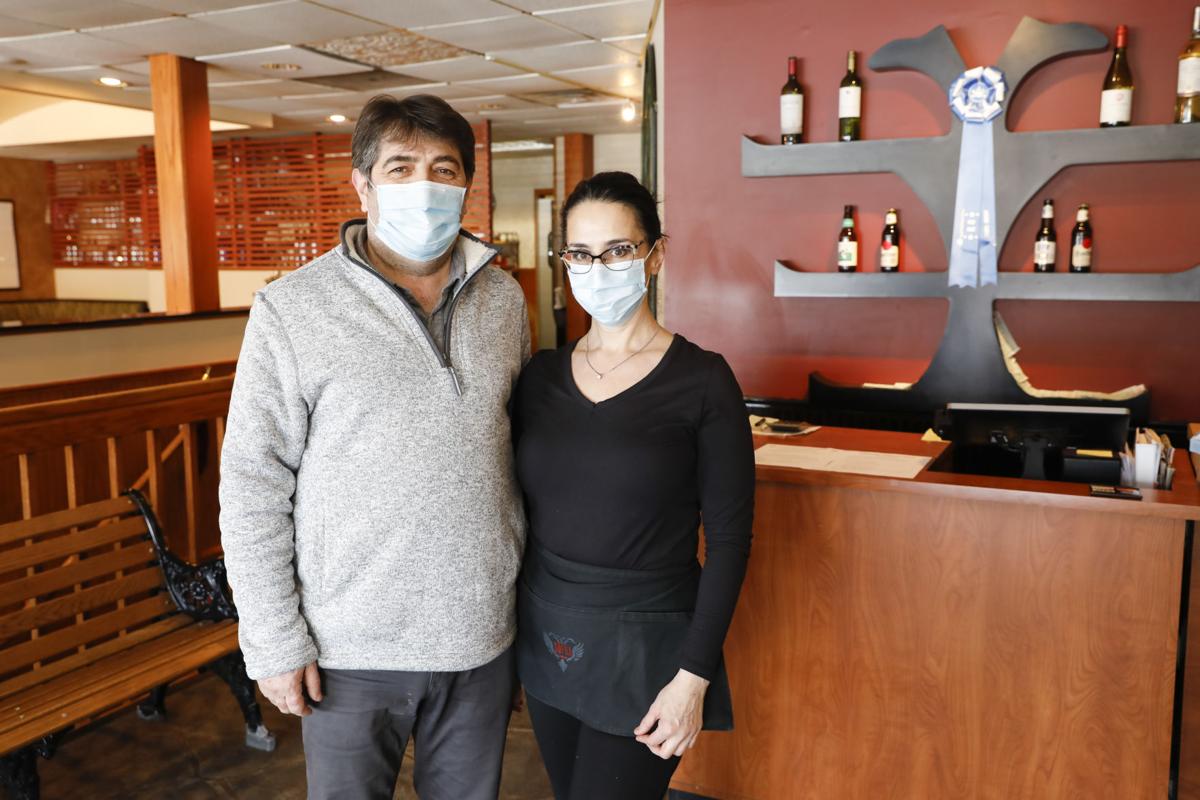 Owning and operating a restaurant was the last thing Zamira Lumani wanted to do with her life. Lumani grew up in the restaurant business and saw how hard her parents worked. She wanted a different life for herself and her husband Gjyner, who goes by Gerry.
Now, 30 years later, Lumani can't imagine her life or her family without their restaurant. Gerry and Zamira co-own Sofra Family Bistro and Villa Dolce, both in Middleton, with Gerry's brother and sister-in-law, Faton and Luda Lumani. They share the burden of decision-making and ownership, but each couple is tasked with handling the day-to-day running of one of the restaurants. 
When the family first opened Sofra in 1991, they called it Bavaria Family Restaurant as a nod to the area's German heritage. Eventually, more Albanian items made their way onto the menu and a name change felt like the right step. The Lumanis chose Sofra, which means "family table" in Albanian. 
Nothing embodies the spirit of Sofra more than the Turkish coffee ($3).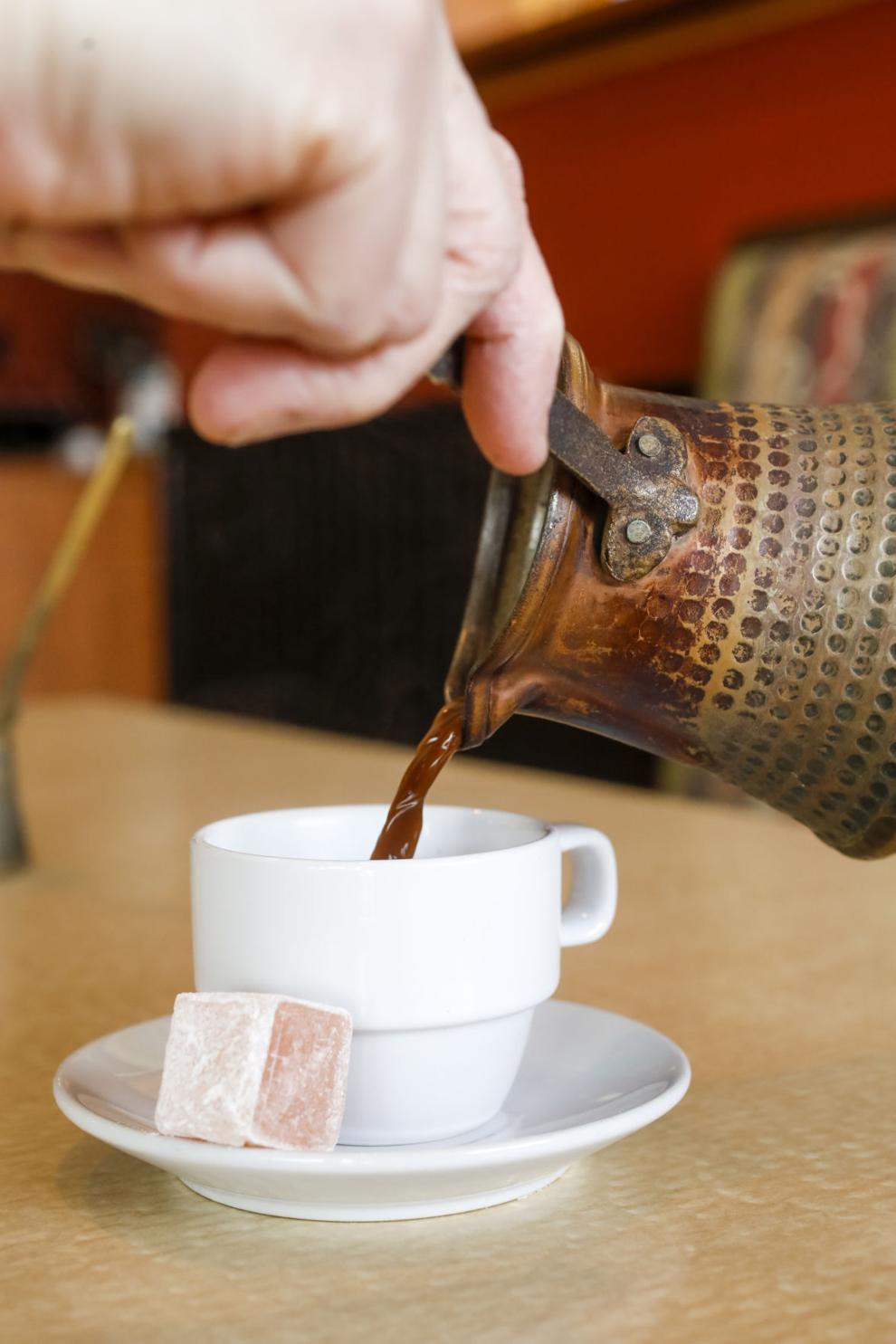 "It's not a quick cup of coffee. It takes time," Zamira said. "The longer it takes, the better it is. You cherish it, you enjoy it. It's a small cup of coffee, but oh, so satisfying." 
Made using their own roast of beans from local Rusty Dog Coffee, each cup is served with a square of Turkish delight on the side. A guest always gets served a piece of candy when they come into an Albanaian household, Zamira said, because it means you'll have sweet conversation. Not giving a guest candy is considered rude. 
Turkish delight is a step up from that everyday candy, Zamira said. It is given to special guests who visit or at big feasts and happy occasions like engagements or weddings.
"Where we're from, it's a very high (honor) and that's the standard we hold for our customers. That's why we give you a Turkish delight," Zamira said. "We chose to give that with our Turkish coffee because you are our guests coming into our home.'
In pre-pandemic times, Zamira thought of Sofra as a place for people to come and slow down a bit. Their philosophy has always centered on "good, homemade, high-quality food. Everything from scratch," she said.
The menu is a mix of American cafe favorites  like pancakes (2/$6.70, 3/$7.75), corned beef hash ($10.75) and Cobb salad, and flavors from Albania. Zamira calls back to her parents' restaurant past with black cherry crepes (2/$9.75, 3/$11) made with imported Amarena cherries. She learned to make the crepes from her father.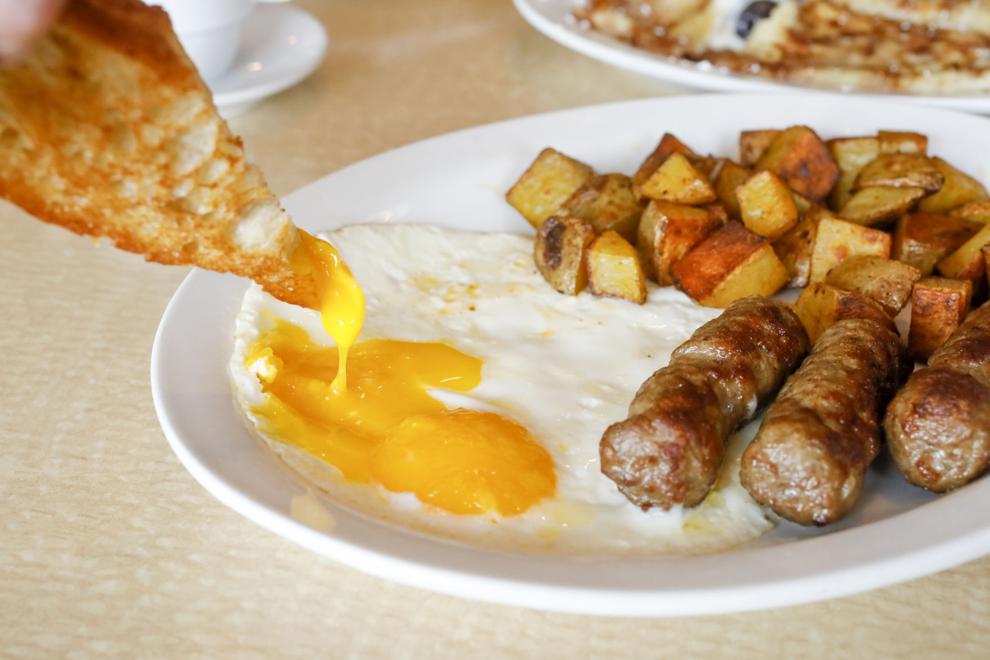 Sofra's house specialty are fragrant Albanian sausages that have become the center of the menu. Known as qebap, they are a signature of Skopje, Macedonia, where Gerry grew up. Gebap are a mix of lamb and beef that carry flavor from the charcoal grill, with a flavor profile similar to the lamb in gyros.
Restaurants in Skopje have been making this sausage using secret recipes for generations, said Zamira. Gerry tried to get the recipe, but no one would share it. So he began to create his own. Through trial and error he came up with a house sausage that has no preservatives and comes with no casing. Now Gerry's recipe is as secret as the ones he didn't have access to back home.
In the restaurant, gebap appear as small links on a breakfast plate with two eggs and potatoes ($10), in place of a standard beef patty in their hamburger ($11) for lunch and in larger portions as part of their take-out dinner specials. They are also available to take home. (Those are partially cooked over charcoal to ensure they carry that signature flavor.)
This past year has shown the Lumanis how important being flexible and willing to change is to the restaurant's success. Without being able to rely on a steady flow of sit-down customers, they've had to make changes. 
"At 25% capacity, it hurts. My bills come 100%," said Zamira.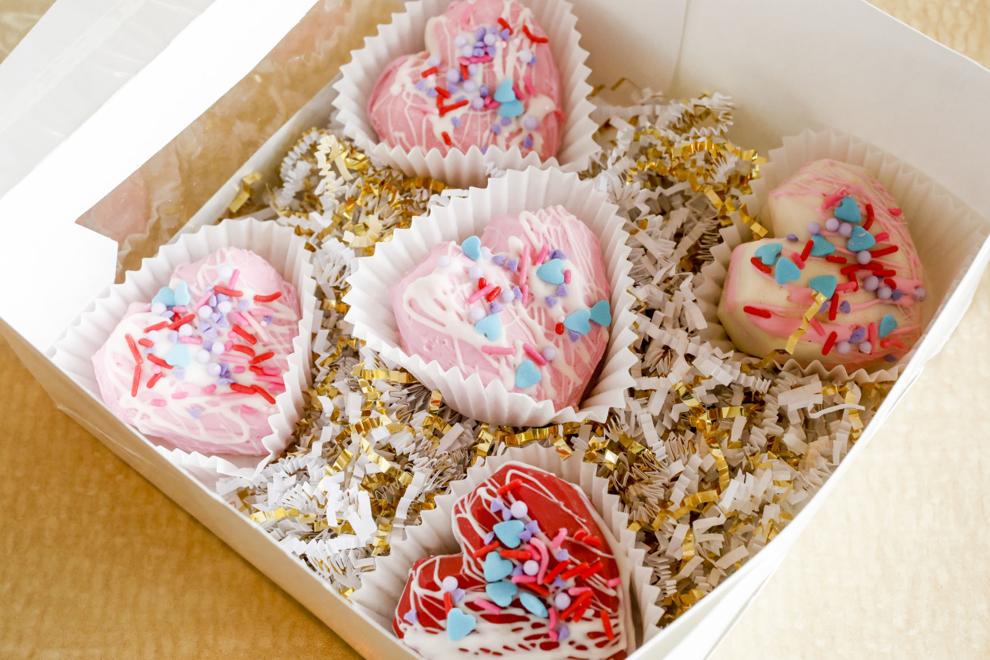 The restaurant shortened their hours early on when work-from-home orders meant they weren't seeing their regular early morning office crowd. Normally a breakfast and lunch business, they've added pre-ordered takeout dinners on Friday and Saturday nights. The menu rotates monthly and includes a Friday fish fry. Pre-orders allow them to control food waste as well as ensure they are staffed to provide fresh food timed to the customer's desired pickup time. 
During the pandemic, the Lumanis have had to cut staff and their family has become even more involved. The front of the house is worked entirely by Gerry, Zamira and their two children. Krenare, their daughter, uses Sofra as a base for her dessert business. Customers came to Sofra to pick up her hot chocolate bombs and seasonal treats, bringing foot traffic to the space.
"If it wasn't for them, we wouldn't be able to do this," Zamira said. "My son is a full time student. My daughter is a full time teacher. Working together with family is the most important thing.
"The family is what is going to get us through," she added. The restaurant is "our blood, sweat and tears, literally. The support of the family, and in turn our customers, we just appreciate that."
Share your opinion on this topic by sending a letter to the editor to tctvoice@madison.com. Include your full name, hometown and phone number. Your name and town will be published. The phone number is for verification purposes only. Please keep your letter to 250 words or less.